Stirring, stunning, and hauntingly beautiful, Fay Wildhagen's live album 'Leave Me to the Moon' captures the intimacy and togetherness of a shared, communal music experience.
"When I Let Go" with Ane Brun (Live in Oslo) – Fay Wildhagen
---
It will be a long time until we can all gather in a concert space again, and while it may not be a perfect fix, a continuous stream of new music, livestreams, and new virtual events are doing their best to fill that void. Recorded before the COVID-19 pandemic, Fay Wildhagen's recently-released live album Leave Me to the Moon captures the intimacy and togetherness of a shared, communal musical experience. Stirring, stunning, and expansive, it's a hauntingly beautiful journey full of lush sonics and heartfelt energy – a delicate, vibrant adventure from start to finish.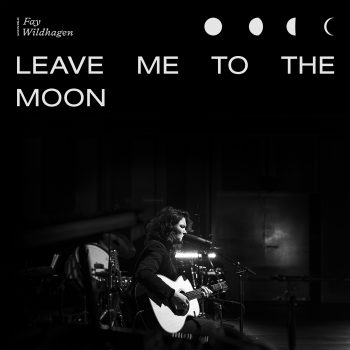 So here we are
Please unfold when I let go of your hand
Steady you have to stand on your own
You can't come with me this time
I need to run like the river
Take me away, waves turn silver
I'm floating in the sky
I am the dragon eye and the fire
And I'll hold the earth and the stars above
Breathe with me slowly
I can't stay like before
While we're not kids no more
You have to let me go this time
Released June 26 via Warner Music Norway, Leave Me to the Moon (Live in Oslo) is an immersive, transcendent live album that presents Fay Wildhagen (and many friends) at their best. Recorded in Oslo Concert Hall in November 2019, Leave Me to the Moon follows 2019's standalone singles "Different" and "inevertoldyou," and 2018's sophomore album Borders.
One of Atwood Magazine's 2019 Songs of the Year, "Different" presented a powerful end-of-year offering from the Norwegian singer/songwriter as a dazzling folk-pop anthem with an empowering message of love. Described as "a stirring and sonically beautiful breath of fresh folk-pop warmth," it remains a refreshing, heart-on-sleeve outpouring worthy of all ears.
Its live version is equally impressive, joined by a slew of beautiful songs from Wildhagen's first two records on her live album. Ane Brun joins Wildhagen on the song "When I Let Go": "[It's] definitely seen as one of the highlights of my career so far, and it felt so surreal and big to have an artist with as much weight as Ane Brun. She gave the song something I didn't know it had," Wildhagen explains.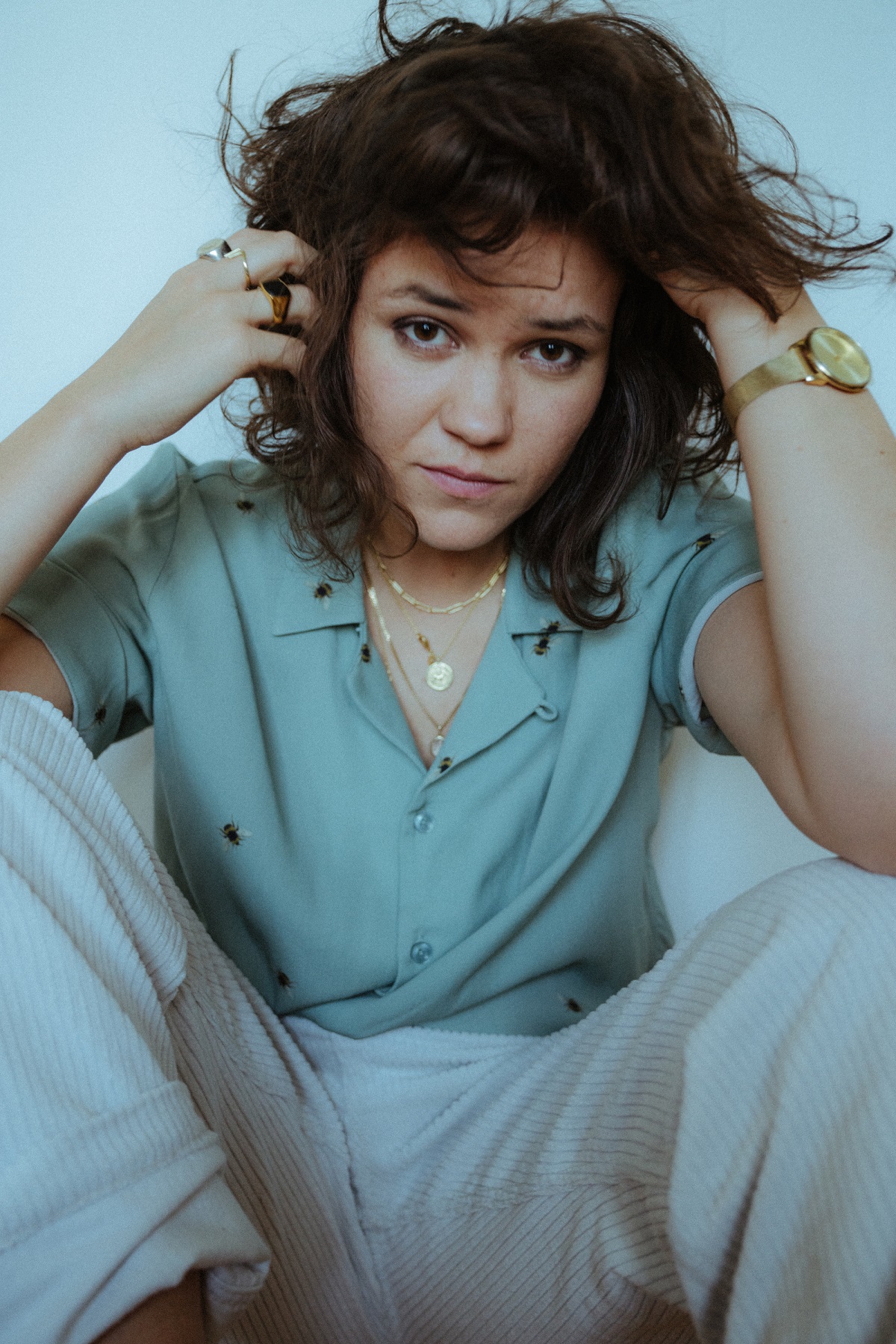 She goes on to dive into her record as a whole: "Leave Me to the Moon (Live in Oslo) is an attempt to take back the music as I remembered it was for me in the beginning, playing band exercises in my mom's basement where we figured out how to play it together," Wildhagen shares. "I have for a long time felt an urge and a longing to get back together, and all it entails; playing in the same room, responding to each other's tone language, and thus breathing a life into the songs they otherwise only get in concert."
In other words, this album is meant to evoke the very feelings we gain from the live, in-person concert experience. Its renditions rise and fall with a natural and organic strength. "It's intimate, explosive, big, small, warm, cold, a lot of feelings and a whole lot of fun!" says Wildhagen. "My goal is to make the space between my audience and us on stage as small as possible – I want us to become one."
Through her music, Fay Wildhagen is a binding x factor: Her ethereal and grounding art is able to connect us, as individuals, to something that is far greater than ourselves.
This global pandemic has taken the concert experience away from us, but it can't take away music's inherent human connection.
Leave Me to the Moon (Live in Oslo) is intimacy manifest; a breathtaking indulgence available to all, whether you're in Oslo, New York, Paris, Beijing, or anywhere else on the globe. Catch up with Fay Wildhagen in our interview below, and listen to her new live album for a special, meaningful journey back into the concert space – if only for a little while.
— —
'Leave Me to the Moon (Live in Oslo) – Fay Wildhagen
A CONVERSATION WITH FAY WILDHAGEN
Atwood Magazine: Hey Fay! Before we start, how have you and your family been faring throughout this pandemic?
Fay Wildhagen: Fine, thanks! It's a bit scary, but we've been very lucky and had some slow but nice months.
How have you, as an artist, dealt with the changing landscape of music during COVID?
Fay Wildhagen: I have the luxury of taking some time off. I haven't had a proper summer vacation since high school, so this summer has been a luxurious time and I have enjoyed every second of it. That being said, the reality is that it has been really sad to not play the summer festivals, listen to other bands and meet my lovely fans.
We last spoke around your 2019 single "Different," which was one of my favorite releases of the year. Has your relationship with that song changed at all over this year?
Fay Wildhagen: Oh, really?! Wow, that's so nice to hear! Thank you! I really love the song too and it means a lot to me. I've received so many massages from people saying the song has meant a lot to them or changed their course, and that's pretty big for me. I don't think any other of my songs got such personal attention from my fans. I'm super honored to be a part of peoples' lives through my music, and this song really manifested that.
What was particularly special about this performance in Oslo last year, that made it the one you wanted to release on record?
Fay Wildhagen: I wanted to strip down and search for the core of the songs, write "easier" arrangements, ask different musicians and Ane Brun to join, which just made the whole thing a very special and one off gig!
You've been quoted as saying "this project is about community, interaction, improvisation, and play." Can you speak more about what these themes mean to you, and why they are important?
Fay Wildhagen: OH, YES! Because it's all about music, and that's so easy to forget! Oddly enough. I really wanted the musicians to feel free – me included, and to find that inner joy that got us in love with our instruments and music in the first place. It's not often artists play live with their bands anymore, and I think that so much magic gets lost in emailing melodies, people recording in different countries, MIDI files, auto tune. You kind of lose the whole music thing; playing together and making it sound as great as possible then and there, something is at stake!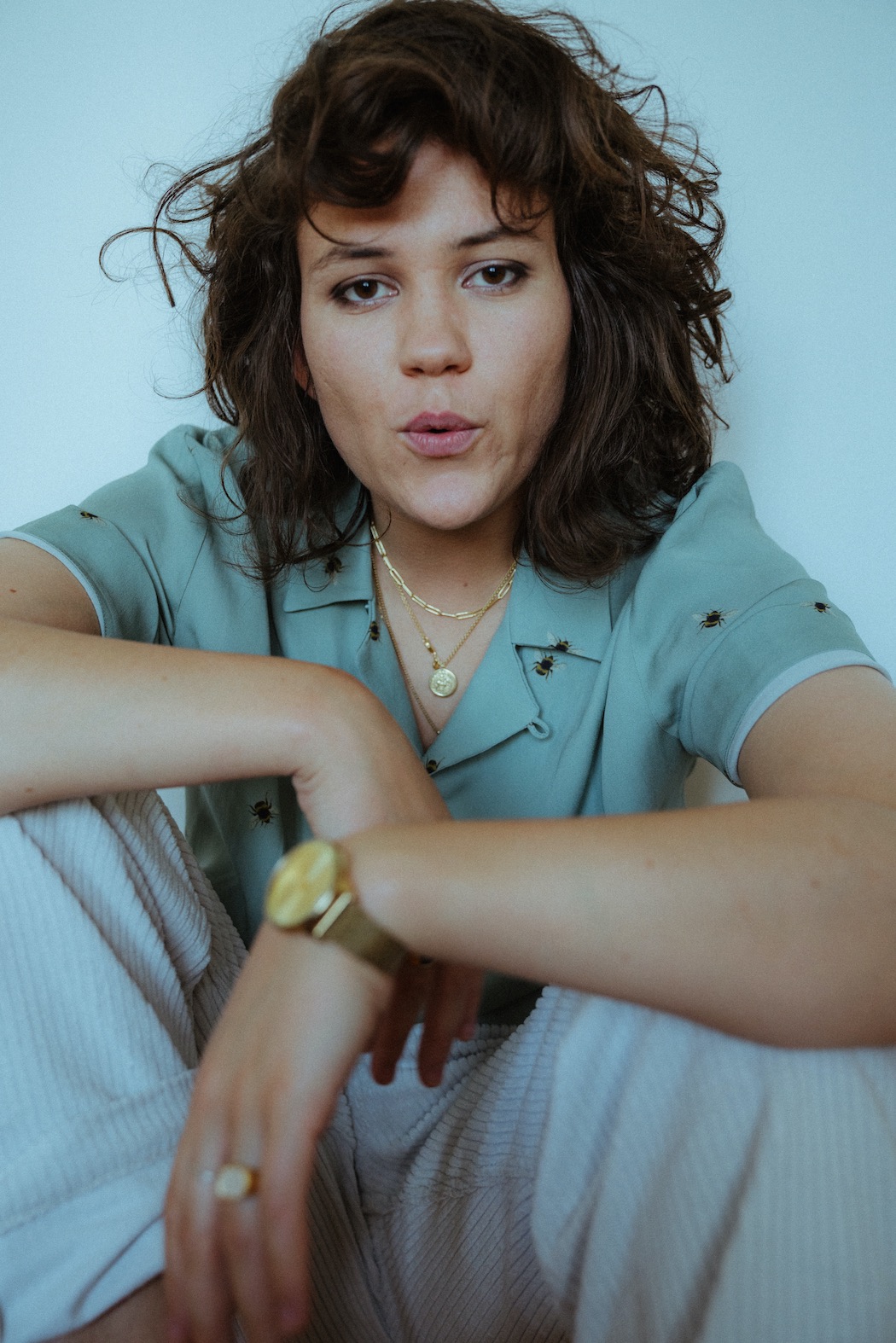 I know music represents many different things to different people; for you, is live performance interwoven into the fabric, alongside songwriting and recording?
Fay Wildhagen: Absolutely. Some songs work much better live too, It's been hard for me to sometimes capture the sound and vibe I want on tape.
These songs feel very intimate, with your voice front and center alongside a wealth of wondrous instruments. Can you describe what the Fay Wildhagen live experience is like, for those of us who are hearing this record for the first time?
Fay Wildhagen: It's intimate, explosive, big, small, warm, cold, a lot of feelings and a whole lot of fun! My goal is to make the space between my audience and us on stage as small as possible – I want us to become one.
Your intro flows into a free-flowing version of "Leave Me to the Moon," from your album Borders. What was the process of opening this song up like, for you?
Fay Wildhagen: So much fun. I really love this version of the song and it felt very easy going to work with, I think it went quite fast, all though it took some time to nail the ending! Creds to Kristoffer Lo who wrote the string arrangement on this one!
I found "When I Let Go" with Ane Brun absolutely spellbinding. Does this song have any special resonance with you?
Fay Wildhagen: Holy shit! Recording that song live next to Ane – one of my heros is one of my top moments throughout my career. It got a whole new feel to it with her, so I like it even better now. It is a very special song to me, I wrote it in my bedroom about losing one of my very best friends.
What do you hope listeners take away from this live album?
Fay Wildhagen: Hmmm… I hope they listen to it from A – Z, close their eyes and join the journey.
You close with a dazzling version of "Different," again in a warm, wide arrangement like "Leave Me to the Moon." Why close the record with this song?
Fay Wildhagen: To ease out with a warm, friendly hug 🙂
In addition to preparing this live album, have you been working on any additional original new music? Can we expect maybe a third album in the not-so-distant future?
Fay Wildhagen: Yes, but not so soon. I'm currently working on a film score and getting warmed up for my own thing. I always use a lot of time finding out what I want to say and what the overall feeling of the next album will be – check back in late 2021 with me.
What are you looking forward to for the second half of the year?
Fay Wildhagen: Being outdoors, experiencing nature and writing my next release.
Who are you listening to that you would recommend to our readers?
Fay Wildhagen: Cannonball Adderley️!
— —
— — — —
? © Johanna Siring
:: Stream Fay Wildhagen ::
---