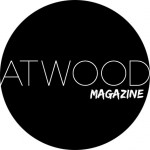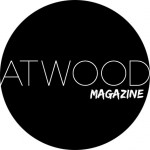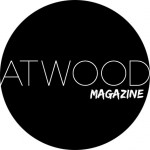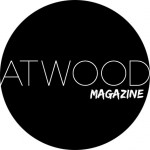 From all of us here at Atwood Magazine, we wish you a happy and healthy new year!
2022 has been, in a word, an exhilarating year for music. Living legends have further solidified their legacies, whilst fresh faces have become new favorites.
Atwood Magazine has always had at its core the mission to celebrate music of all genres, and this year we continued our goal to be a space of inclusivity and representation by consciously highlighting art and artists from around the world. The year in music was made all the more exciting because of the broad range of music we featured and focused on – from those familiar names in the Top 40, to creatives in the most underground, indie, and alternative of circles.
For so many of these artists, music is more than a mere means of self-expression; it is a vessel full of awesome potential. In recent years, it has felt increasingly important to acknowledge and elevate those who use their art as a voice for the disenfranchised; the oppressed; the underrepresented; and the underprivileged. This year, we continue to recognize those who speak for more than just themselves, while at the same time indulging in the familiar, timeless themes of love, loss, hope, connection, courage, change, and the never-ending pursuit of happiness.
As the year comes to a close, our staff took a step back to honor the songs, albums, EPs, concerts, and artist discoveries that had the greatest impact on our lives. Without further ado, Atwood Magazine is proud to present our curated list of 2022's Artist Discoveries of the Year, in alphabetical order.
From Alisa Amador, Baby Queen, and Horsegirl, to Johnny Hunter, Rachel Chinouriri, and TOLEDO, these are our favorites – the new (to us) acts whose music and artistry influenced us the most. Please join us in celebrating 2022's contributions to the music world!
Mitch Mosk, Editor-in-Chief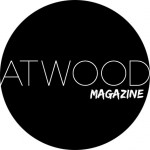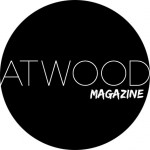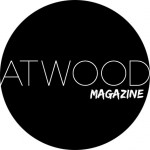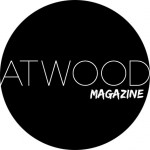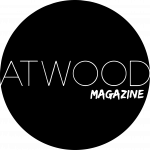 The 2022 Artist Discoveries of the Year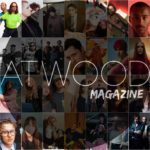 Since the creation of NPR's Tiny Desk Concerts in 2008, claustrophobia has never been more glamorous. Artists and bands eagerly flock to the organization's offices in Washington, DC, to cram behind the particularly tiny desk of the series' creator, Bob Boilen. While Tiny Desks are released frequently, the Tiny Desk Contest happens only once a year, calling artists all over the world to submit their work to be considered for their very own Tiny Desk Concert.
2022's Tiny Desk Concert winner, Alisa Amador, is a beacon of light; her music guiding listeners through the tumult of everyday life. The brightness of her vocals paired with the sheer beauty of her folk-inspired tunes creates a soothing balm for all, momentarily ridding us of worldly stressors as Amador's melodies wash over our senses. Her song, "Together," perhaps best captures the sheer power of her art. Originally written during the COVID-19 pandemic, Amador writes that the song is "an ode to the revolutionary power of friendship. Perhaps the world will always be falling apart. But, maybe it is our purpose on this Earth to fix what breaks, as it breaks, together." Calling all listeners to join her in her triumphant chanting of the word "together" as a mantra, Amador unites all under one purpose: music.
Despite her rise to fame earlier this year following her feature on Netlfix's 'Heartstopper' soundtrack with 'Colours of You' it was on stage in a Berlin airfield where I first discovered Baby Queen. The South African born artist is a refreshing brand of pop that's just quirky enough to thrive on TikTok, while still retaining a certain self-deprecating charm reminiscent of the earlier pop sound of this decade. Baby Queen draws influence from Melanie Martinez, Billie Eilish, but carries undertones of 90s rock also, particularly Courtney Love and Gwen Stefani, combining apathetic and often cynical lyricism with the explosive confidence of Gen Z. Baby Queen wears this confidence like a badge of honour, particularly evident in 'Narcissist' from her 2021 mixtape Yearbook and 'Internet Religion'. Her broad stroke statements regarding the pixelated purgatory within which her generation was shaped, 'This is my internet religion / This is my ego's exhibition' offer an acute portrait of the shared, but indefinable experience of being chronically online. To the point where you're writing an Ode to the Killing Eve star Jodie Comer and the actress herself Tweets about it. Alongside Wet Leg, Panic Shack, and Olivia Rodrigo, Baby Queen is one to watch among the new generation of musicians who pluck inspiration from the bizarre and baffling world of the internet, bringing forth a new era of songwriting shaped by the character limit and 30 second hooks.
Dramatic, dynamic, and absolutely unrelenting, Been Stellar have a great band name and sound like a crossover of Radiohead, The Strokes, The Smashing Pumpkins, and The 1975: They're callous, yet polished, having found (and honed) the special sauce that gives rock artists control over the chaos they create. And having debuted just this January, they're literally just getting started.
Comprised of frontman Sam Slocum, guitarist Skyler St. Marx, guitarist Nando Dale, bassist Nico Brunstein, and drummer Laila Wayans, Been Stellar are the diamond in the rough: A fresh young band with a timeless sound that, like their NYC indie rock forebears, emit an enchanting cool energy that proves as alluring as it is insatiable. I first discovered them via late April's irresistible fourth single "Kids 1995," a captivating carnival of alternative angst that showcases everything there is to love about them: The track churns with visceral anguish and inner turmoil, rising and falling on waves of electric overdrive, tight drumming, and slick, emotionally potent singing. It's a searing sonic implosion – the kind of upheaval that keeps you hanging onto every moment, until you're left breathless as the last note fades from view. Sam Slocum shines bold and bright in the song's emotionally charged chorus:
So when the time is right,
You just have to take it with you.
Jesus christ, it's like time is naked.
And you feel alright,
I'm not feeling too good myself.
And so you stumble home
Or back in the basement
And the rocks are cold
But so is the pavement.
And it's up to you
But its also up to you.
It's the kind of rush we can cling to, playing on repeat to bask in the unconditional high of raw release.
"As far as introductions are concerned – and for those who haven't yet hopped on the Been Stellar bandwagon – "Kids 1995″ feels like a definitive game-changer, promising to light a blazing fire underneath the Brooklyn band as they hope to make 2022 their breakout year," I wrote earlier this year for my 61st Editor's Picks. "While it packs a punch in sound, the song contains an equally compelling storyline."
Been Stellar released their self-titled debut EP in August, and while I wouldn't go so far as to say they've "broken out," they're well on their way – and for whatever it's worth, they have my vote. From heated tracks like "Arthur" and "My Honesty" to charged outpourings like "Manhattan Youth" and "Kids 1995," Been Stellar have me undeniably hooked.
With only a debut EP of six songs publicly released, Being Around has managed to take first and second place for my top songs of the year on Spotify Wrapped and dethroned several of my favourite artists in my all-time streams. If you told me that they surpassed Deftones under the "Top Artists" category a year ago, I would have stared and scoffed in disbelief, but finding that out today merely elicited a shrug of the shoulders and gave me greater admiration for the new power-pop duo.
Each song in Volume One has its own individual charm, brightness, and wit that makes it so that you can't help but listen on loop. What impresses me most about this project, however, is the fact that it was entirely produced over Zoom through the pandemic, which goes to show how talented Mike White and Ryan Scott Graham are as a duo and individual musicians. Hopefully, the name Volume One implies the existence of a "Volume Two," and until then, I'll be waiting until Being Around comes around.
Cecilia Castleman's first three song releases have been three of the year's best: The 21-year-old from Nashville has introduced herself as a sweet and soulful singer/songwriter – one who has the ability to dwell in incredibly intimate depths, while soaring to incredible heights. December's latest single "You Go Thru Girls Like You Go Thru Cigarettes" aches, and August's blues rock riff-fueled "It's Alright" has proved something of a breakout for the artist (with over 1 million streams to date), but my heart still swells whenever I hear the radiant, tender "Lonely Nights."
Released back in June, Castleman's debut single is an utterly irresistible delight reminiscent of The Eagles, John Mayer, and Sheryl Crow all at once. Electric guitars set a warm mood with gentle, bluesy riffs, but it's Castleman's charged, charmingly expressive and emotionally potent vocal chords that seal the deal as she spills her heart out in song:
Fear, it only lasts a moment
Before the weeping willows cry
Are you tired, are you lonely?
Well I wonder why
I see us only last forever
Oh, I won't deny
When you're crying at the moment
That you close your eyes
When you're all alone do you wonder why?
With your lying eyes, they're the same as mine
And well, I've had a few and you've had a few
Lonely nights
"It sounds corny as hell writing it, but it's hard to feel quite so lonely when you've got a song like this as your companion," I wrote for my 68th Editor's Picks – and I continue to stand by those words. Music has always helped us through those dark moments, and whether it's a moment's respite or a lasting balm, "Lonely Nights" helps us feel a little less alone in this world. With an irresistible groove and timeless sound, there's no denying this song's beauty – just like there's no denying Cecilia Castleman's pure, raw talent. With a full length album on the horizon, she is without a doubt an artist to watch going into 2023.
I thought I knew where it was going
A few streets before mine
And you'll know that I was early, before I pass you by
And you're all alone and you're wondering why
With your crying eyes, they're the same as mine
And well, I've had a few and you've had a few
Lonely nights
It's not often you become aware of a little-known band from the other side of the pond while purchasing mung beans in a health food store, but that was the case for me with Chalk Dinosaur. Somehow the Pittsburgh quartet's hauntingly hooky "Tonight" snuck onto the Holland and Barrett playlist on the Isle of Wight, and had me absorbed from its clap-tastic initiation through to its soul pounding percussion (thank goodness for Shazam!) Delving deeper, tracks such as "Fire on the Beach" and "Spectrum" make Chalk Dinosaur a band difficult to pigeon-hole, possibly accounting for their lack widespread commercial acclaim after 14 years of recording.
An artist who certainly made an impression this year is Montreal born, Berlin based R&B pop singer, Cherry Lena. Her most recent single "Toxic Woman" is something that solidified her as one of the best artist discoveries this 2022. An intoxicating blend of sultry R&B tones, extraordinary vocal runs and purely infectious melodies, Lena's music seems to tick all the boxes.
The French Canadian touches on a lot of vulnerable themes within her music, hoping to connect with listeners on a deeper level. Allowing others to recognize pain not as a weakness but as something that makes them grow into elevated versions of themselves, this musician is like a radiant light in the darkest of times, guiding us through the ups and downs of life. As she uncovers new aspects of her sound, we see Lena migrate from her previous style of 2000s R&B inspired and 1950's jazz tinged music, into a darker alternative pop, reminiscent of Banks. Having also been a model for 10 years, it is to no surprise that her style perfectly encapsulates who she is as an artist, giving her an edge that makes her completely unique. I'm certain that everyone will be hearing a lot more from Cherry Lena in 2023.
My easy life artist discovery story is, to me at least, as poetic as it is funny, and forever memorable: I first heard their song "peanut butter" in the bathroom of a very nice restaurant in London this past summer, where my wife and I were visiting for our honeymoon. I was instantly hooked from the song's very first beat and actually tried using Shazam to ID the music, but there was too much background noise around me, so I quickly scribbled down what few lyrics I could remember, and all I'll say is "Thank you, Google." I had a positive song match before I got back to my seat, by which time I couldn't wait to eagerly relay what had just happened – and this "new"(ish) British band I'd just discovered.
From there on out, easy life's songs became the soundtrack to my honeymoon experience. I was hooked, such that by the end of our two weeks abroad, I had played "peanut butter," which came out in 2020, as well as the band's mesmerizing debut album life's a beach, on repeat well over 10 times – and for those who think that's not much, keep in mind you don't get much "music listening" time on a honeymoon!
Unbeknownst for me, easy life had just announced their sophomore album around the time I first heard about them. By summer's end, I had met and interviewed with frontman Murray Matravers, and together we'd passionately discussed the band's music old and new, diving deep into their hip-hip influenced indie pop sound, his lyrical inspirations, and more. It's not lost on me how lucky I am that I can discover a band in a restaurant bathroom one minute, and be deep in conversation with them the next; I'll also add that, to his credit, Matravers found my little restaurant story hilarious (and, I'd like to think, endearing) as well. Good sport.
easy life released their dreamily soul-stirring sophomore studio album, MAYBE IN ANOTHER LIFE…, in October. A record filled with moments of moody reflection and melancholy (alongside a stunning musical palette), MAYBE IN ANOTHER LIFE… showcases easy life at their best: Navigating those moments when life isn't that easy. Heart-on-sleeve confessionals and intimate, inner reckonings come to life alongside nostalgia-laced stories of late night adventures, rambunctious antics, and classic escapades with your best mates. For the band's frontman Murray Matravers, this album feels just like a little hug. "Everything's so saturated and distorted, but in a really cozy kinda way," he told me with a smile.
From The Beatles, Pink Floyd, Queen, and Led Zeppelin, to Oasis, Radiohead, Arctic Monkeys, and The 1975, I've had my fair share of favorite British bands. Add to that list easy life, a band whose name both is and isn't deceptive – because in truth, life is never easy, but listening to this band makes you feel like it is.
Mid-May's debut album Preacher's Daughter has been on repeat for me quite a lot this winter – and while Hayden Silas Anhedönia has been releasing music under her moniker for a few years now, 2022 has definitively been Ethel Cain's breakout story. Preacher's Daughter is effortlessly epic: From the unabating heavy weight of her songs "Family Tree" and "Western Nights," to the sprawling storytelling and grit of the 9.5 minute "Thoroughfare," and the all-American angst, glitz, and passion of runaway hit "American Teenager" and "Sun Bleached Flies," Cain's debut is unapologetic and uncompromising. Thirteen songs at an hour fifteen minute runtime averages out to a little over 5.5 minutes per song, which is pretty accurate for this album: But for a few tighter 3- and 4-minute tracks, the majority of Preacher's Daughter is exhilaratingly expansive, enchantingly experimental, and utterly breathtaking.
And while "American Teenager" – an irresistible anthem of inner fracture soaring with sadness, soaked in disillusionment, and laced in sepia-toned nostalgia – was without a doubt my gateway into this artist and album, it is by no means my only favorite Ethel Cain song. The brooding "A House in Nebraska" aches with brash guitars and inner yearning; the album's tender finale "Strangers" sends chills down the spine; and the slow-burning "Gibson Girl" is as sonically smoldering and suave as it is emotionally raw and brutal. Cain is a nonconformist in practice, yet still she knows how to pen the perfect pop song – but beyond all that is a pure storytelling ability that I find to be unmatched amongst her contemporaries. Each of Preacher's Daughter's songs is a world unto itself, and together these thirteen tracks convey a painful, poignant, exhilarating, exhausting, beautiful, anguished, hopeful, and stirring portrayal of modern American life. Dreamy yet rooted in reality, nostalgic yet undeniably present, Ethel Cain is here to stay.
Forest Claudette's youthful passion and soulful verve were a sensation lifeline throughout the second half of this year. The Australian singer/songwriter debuted this summer with "Creaming Soda," a woozy, groovy introduction that is hard-hitting yet relaxed, intimate and enveloping, and absolutely all-consuming. Shuffling beats, pulsing bass, and radiant guitars create an intoxicating soundscape over which Claudette raps, sings in a full chest voice, and rises to a captivating, beautiful falsetto.
Blending sweet indie pop with smoldering R&B influences and a smidge of hip-hop production and flow, Claudette quickly established himself as a genre-bending artist with a compelling sound and unique perspective – and this all holds especially true for late September's EP The Year of February, a pulsing, unapologetic, and irresistible six-track collection of catchy catharsis. Every song stirs the soul and the feet – from smoldering, deep-grooved tracks like "Don't Worry," "Congratulations," and "Hologram" to the dynamic and driving "Gone Without a Trace" and the immediate, heated outpouring "Goodbye," The Year of February ensures we'll keep Forest Claudette in heavy rotation going into 2023.
As I wrote for my 71st Editor's Picks, "'Creaming Soda' is an alluring introduction, and beyond being utterly immersive in its own right, truly one of the best parts of this song is that it's only the beginning for Forest Claudette: His journey of self discovery and realization is  just getting started, and already he's laid some impressive foundations." The future is indeed very bright.
Honestly speaking, Horse Lords is a band that could have fallen into a category labeled "bands that I have been moderately aware of, but never actually got into until recently." A bit niche, perhaps, but accurate nonetheless. This year the group released their fifth studio album, Comradely Objects, and it is a study in rhythm, repetition, and minimalism from start to finish. Drawing influences from math rock, African music, krautrock, and jazz, the band thrives in making hypnotic and polyrhythmic jams under the pretense of drone; not as a monolithic sound, but as an idea. The drums anchor the compositions with motorik qualities and everything layered on top, whether it's additional percussion, electronics, saxophone, or microtonal guitars and basses, make up what is essentially the equivalent of one, long musical exhale from the beginning of a song to its end. Comradely Objects is an excellent offering from a band that I should have been more aware of.
When you attend three major festivals in two big cities in one summer, the odds of you getting to see the same act more than once are relatively decent. That wound up being the case for me in 2022, as I caught Boston Calling this past May and then, after heading out to Chicago for a summer job, made it to both the Pitchfork Music Festival and Lollapalooza in July. Thus, I was able to double-dip with a solid handful of acts — Japanese Breakfast, DJO and Glass Animals among them. In accordance with the theme of this section of our year-end roundup, I will give also give a shout-out to Horsegirl. This Chicago rock trio delivered quite the impressive set on a sunny Sunday in Boston, and then, two months later, made the most of their home-field advantage with a memorable appearance at Lollapalooza. // My positive impression of this emerging band continued as I turned to their actual music recordings. The young group has been publishing music intermittently over the past three years and released their debut LP, Versions of Modern Performance, this past June, in between the two times I saw them perform live. It's a thoroughly solid record, anchored most of all by strong guitar work and strings of innovative and esoteric lyrics. Nora Cheng, Penelope Lowenstein and Gigi Reece don't seem to smile a lot while onstage or in their press photos, but their music should give inquisitive indie rock fans plenty to be happy and satisfied about.
One of my favorite singer/songwriters at present, Shropshire's Jessie Reid effortlessly earned her place as one of Atwood Magazine's artists to watch this year with the springtime release of her debut mini-album Other Hand, a record that showcases her natural ability to create visceral songs that cut deep into the core of our shared human condition.
"A gentle upheaval of achingly honest indie folk, Other Hand is a radiantly raw and beautifully intimate expression of vulnerability," I wrote in a special artist feature earlier this year. "Warm and wistful, tender and delicate, Reid brings her heart and soul to life in seven songs that promise to leave us moved, breathless, and hungry for more."
Hailing from Shropshire in West Midlands, Reid has spent the past four years steadily establishing herself as a special voice in the folk and singer/songwriter realm. Her breathtaking voice resonates against stunningly atmospheric and ethereal backgrounds, soaring high and sweeping low alongside rich, delicate harmonies that resonate with a knowing warmth. She dwells in depths of wonder, joy, pain, and hope as she reflects on life's little things: Those fleeting moments and passing emotions that, while here and gone, leave a seismic impression on the soul.
My own introduction to Reid's artistry came via last year's comforting "Home," a gentle and glistening blanket that resonates with a stirring autumnal energy: A lone acoustic guitar and layered vocals form the backbone of a song that ultimately grows into an exhilarating flurry of effervescent wonderment, but spends most of its time in a state of fragile intimacy:
Watch as it breaks down beside us
When we've risked everything for love
Stand on the outside looking in,
We'll still hold on,
To all we could have been,
All we could have been.
Would you still take me for a fool if I let you?
Give it all away for you,
So take me Home
Take me Home
Other Hand takes this creative magic and magnifies it seven-fold. As far as the songs themselves are concerned, Reid's record treats listeners to 24 minutes of catchy, cathartic heart-on-sleeve indie folk enchantment – and she didn't even stop there: This September saw the release of "Hearts on Fire," a smoldering indie folk song full of unbridled musical and emotional heat. Gentle and intense, it begins a fresh new era for Reid, who now enters 2023 as energized as ever.
The first ever song I heard from UK-based duo Jockstrap was "Glasgow," which was as big of a red herring as you can get. I was immediately impressed by the song's lightness and soaring vocals, over a somewhat proto-indie-rock instrumental. As I dug further into their discography, I discovered what they're known for: Brash, glitchy, techno, with occasional slivers of classical music. Glitch-pop EP Love Is The Key to the City inhabited multiple worlds with the dazzling "Joy" and dizzying "Hayley," and their follow-up Wicked City took their creativity to new limits with the overwhelmingly strong "City Hell", but also displayed a softer side with ballads like "Acid" and "Yellow and Green." Their debut album, I Love You Jennifer B, arrived in fall, right as I was arriving in a new city to start a new life. As shown on previous EP titles, they have a shared love of the city, and it's a frequent visitor on several tracks, particularly "Concrete Over Water." As I was walking around my new city, I felt the emotions they felt, sometimes in a dizzying flurry ("Neon," "Debra"), a grandoise and swelling love ("Glasgow,"), anxiety ("Neon," "Angst") or even romance-based yearning ("Greatest Hits", "What's It All About?"). Their writing, too, is simple but powerful, and my favorite line comes from its lead single, "Concrete Over Water," about how fast the human experience can be: "It makes me cry / This European air, I swear it does / And randomly, I'm grateful for / Grateful for a night." If anything else, it soundtracked my first weeks in my new life, and for that I am now intimately tied to a band with an odd-sounding name.
Sydney's Johnny Hunter are responsible for my favorite song of the year and my favorite debut album of the year, so it's unthinkable for me to not include them on this list. I have no qualms in calling June's WANT a musical masterpiece: Unapologetically dynamic and irresistibly dramatic, it's a cinematic triumph of post-punk sound reckoning with life's ever-present turmoil and unpredictable turbulence, while honing in on the resounding, unwavering strength of the human spirit. It's a record of feverish, high-octane energy – one that hits hard from the start, erupting with a youthful, punk-ish fervor that sparks a fire deep down inside. Unwavering, fierce, and achingly honest, WANT finds the light in the darkness as Johnny Hunter deliver a cathartic and spellbinding journey of heart, passion, and release.
And then there's the song: "Dreams," an instant standout painting a portrait of the band's modern-day evolving home in Sydney. Channeling the great spectres of bands like The Cure, The Smiths, and Joy Division, it's a lush eruption of cinematic passion and heavy-hearted emotion. With dazzling drive, vocalist Nick Hutt's booming, expressive voice, and the irresistibly catchy chorus, "I don't ever want to wake up and realise I'm still dreaming of you," "Dreams" is inspiring and invigorating – a truly undeniable hit.
But what really makes Johnny Hunter so special is that the same could be said for almost all of their songs. One of this band's strongest talents is their ability to blend the memorable with the meaningful – a trait they prove time and again, whether on the churning, dark song "The Floor," their contrastingly radiant outpouring "Life," or the roaring and emotional anthem "Cry Like a Man." Johnny Hunter have been quoted describing WANT as "a ten-track journey through suffering to solace, learning to accept and welcome the tentativeness of life," and that is absolutely what this album is: A collection of stunning, stirring songs dwelling in the deep end, trying to make sense of life and finding the strength to soldier on.
WANT is a musical and emotional rush unlike any other. Needless to say, Johnny Hunter's songs will be soundtracking my days for years to come.
Katie Gregson-MacLeod hit the scene this year with her emotionally harrowing, raw and effortlessly honest song "complex." Whilst she has been creating music since 2020 "complex" immediately struck a cord with the 7 million viewers that the track reached via TikTok. Every once in a while, you become aware of an artist and it hits you that they are a gem in this vast musical landscape. Gregson-MacLeod is one of those artists. Her candor and sincerity sets her apart, reminding me of the likes of Lorde and Phoebe Bridges.
Her single "complex" is a simple piano ballad accompanied by breathy yet powerful vocals. There is an increased level of intimacy between the listener and Gregson-MacLeod as her compelling vocals ring in our ears alongside a lonesome piano. The singer's innate ability to articulate fatiguing emotions is unmatched she sings as though she is currently living through it expressing anguish, anger and sorrow all at once as she belts, "Now I just want to kill you / But I don't want to paint you the victim / And I talk a good game / But I'd die for you just the promise you'd listen." Both her lyrics and vocal performance feel like a knife to the chest with sorrow embedded in every line. I have no doubt Gregson-MacLeod is on the precipice of greatness.
Kid Kapichi is a post punk band that refuses to get lost in the crowd. Hailing from Hastings, Ben Beetham, Eddie Lewis, George Macdonald, and Jack Wilson created music for many years before releasing their debut album This Time Next Year in 2021. Their latest album, Here's What You Could Have Been features a sharp, beat-punk sound and curt political / social commentary. I first stumbled upon their single "New England," featuring a verse with Bob Vylan, in a curated streaming mix, and the band immediately yanked and held my attention with their refusal to mask their intentions. Additional tracks, 'Smash the Gaff' and '5 Days On' are passionate battle cries meant to be performed in front of a charged audience. The band is currently touring across the UK until late February, and continue to make headlines with their electric stage presence.
The end of this year brought us an incredible development in post-punk/hardcore music, by the name of L.S. Dunes: A supergroup so unlikely, yet so obvious, that as we struggle to comprehend their very existence, we also can't help but wonder why it took them this long to get together. Comprised of My Chemical Romance's Frank Iero (guitar), Coheed and Cambria's Travis Stever (guitar), Circa Survive's Anthony Green (vocals), Thursday's Tim Payne (bass) and Tucker Rule (drums), L.S. Dunes are a cross section of the modern rock canon, each of its members a seasoned professional and master of his craft.
After forming virtually during the height of the COVID-19 pandemic and recording largely in their own makeshift home studios over the past two years, L.S. Dunes arrived this August in a maelstrom of surging guitars, searing drums, and feverish, fiery vocals. Debut single "Permanent Rebellion" was and is the start of something very special, itself an unapologetic uproar of passion, polish, and pure energy channeled through a volatile volcanic eruption of sonic fury. It's a stunning, hard-hitting post-hardcore song that all-too-perfectly blends alt-rock and punk with a touch of metal, and just as well: Released in mid-November, L.S. Dunes' debut album Past Lives is sonically supercharged and all-consuming.
What makes L.S Dunes so exciting is the way they push themselves and their music forward; rather than resting their laurels on what they know, the five-piece spend their debut album taking risks that pay off big time in the form of explosive, instantly memorable choruses, gut-wrenching lyrics, bold guitar lines, and even bolder drum beats.
"The Jersey mentality is you don't boast about yourself, you don't complain, you put your head down and you do the work," Frank Iero recently told me in soon-to-be-published interview. He and his L.S. Dunes band members certainly put in the work, and the result is a fresh-sounding band whose familiar faces are more than ready (and willing!) to carry a generation's worth of angst and edge forward and through the 2020s.
This is admittedly a side note, but credit to Anthony Green and co for penning the song "Antibodies." This "pandemic music" era wouldn't have felt complete without a track bearing this name, and what's more, this song hits especially hard – leaving a lasting impression on the ears and a powerful sting on the soul.
If sunbeams were musicians, they would be Los Bitchos. Sunny, upbeat and charming, they are a London-based group that plays mostly instrumental music in the style of 1970s and 1980s cumbia. In their music there is a lot of disco, a lot of wholesome funk and above all a lot, a lot of euphoria in everything they do – I guarantee that they're even crazier live. Another remarkable thing about them is that there are no lyrics in their songs, so the viewer's attention goes to the whole band, without focusing on the singer. It is an instrumental project that results in Let The Festivities Begin, the perfect record to get back in a good mood when needed. Definitely, a band to keep an eye on.
I had listened to a Melt Yourself Down album a few years back, but nothing caught my attention and I quickly forgot about them. When I saw that they had released Pray For Me I Don't Fit In earlier this year, I decided to give them another chance, and I'm glad I did – It's one of the best albums I've heard all year. They fuse afrobeat, funk and jazz to form a ripe and ready sound. Thumping bass and prominent saxophone drives a pulsating mix of colourful styles. Melt Yourself Down make music straight from the jam room, with each band member taking turns to lead before stepping back for someone else before outstaying their welcome.
Melt Yourself Down excel themselves in their ability to reign in such energetic expression to write songs which run around your head after one listen. To go from a huge razzy freakout to a hooky chorus so seamlessly is an underrated skill, one which the band are never lacking in. Boots Of Leather is a groovy little piece, it's hypnotic bassline leads the way on a mid-tempo head-nodder. Balance is the pick of the bunch, it represents Melt Yourself Down at their most intense. Harmonised vocals drop in to provide an easy handhold between the frenzied instrumental sections which are at underground rave levels of raw energy. This band never quit, and they'll play all night until the sunrise.
Hudson Valley outfit Mindforce have grown to one of the most exciting groups in the hardcore scene. As the oft-maligned punk subgenre has grown its audience in recent years, Mindforce has become one of the scene's most enjoyable bands. The band doesn't skimp on intensity with metallic-inspired riffs and songs that are perfect for any crowd to bark into the mic. Their new record New Lords is instantly enjoyable, alongside older tracks like "Excalibur" and "Hope Dies In The City."
Mothé more than earned the "artist to watch" label with last year's visceral and propulsive single "Dancing on an Empty Floor," but this year was one of foundation-setting and legacy-beginning. Released in April, Mothé's debut album I Don't Want You to Worry Anymore is cinematic and soaring: A sublime rush of dramatic and sweeping indie pop with every song, the record is part coming-of-age and part inner reckoning: A truly definitive introduction full of exhilarating passion, propulsive energy, and intimate introspection that keeps our souls alight and our heads moving. "Dancing on an Empty Floor" sets the stage as album opener, but it's songs like the achingly heart-wrenching "Isaac," the bustling, groovy "Debt Collector," the beautifully celestial "Breathe the Air on the Moon," and the moody, smoldering "Concrete Smile" that make I Don't Want You to Worry Anymore an especially tender and timeless debut.
Capping off an already memorable year, Mothé finished 2022 with the release of two more songs: September's funky "photobooth" and December's fiery, smile-inducing "Happy." If these hip-shakers are any indication of where their artistry is headed, then I'm unapologetically all in on Mothé.
No, watching all six seasons of Schitt's Creek doesn't count as artist discovery – but listening to Noah Reid's new album does! Known to most of us as David Rose's business partner-cum-romantic partner Patrick Brewer, Reid began releasing his own music in 2016. His folk songwriting is engaging, immersive, catchy, and deeply moving – to the point where the artistic outlet he previously used as a breather from his acting career could very well become a second full time job (that is, if he wants it to be one).
Reid's third album solidifies him as a standout singer/songwriter with a captivating voice and an intimate, moving artistic perspective. Independently released June 24, 2022, Adjustments is a soul-stirring record of inner reckoning and reflection. Working with longtime collaborator and producer Matt Barber, Reid takes listeners on a rousing eight-track journey deep into the heart of his inner sanctum: His songs range from heartfelt outpourings of love, to introspective moments of uncertainty and doubt, to ruminations on greater societal issues like inequality, racism, and privilege, to unpacking the disconnect, listlessness, and loss of purpose we all felt toward the beginning of the COVID-19 pandemic.
Highlights off Adjustments range from the candid, dreamy folk song "Everyday" and the brooding, deeply introspective "Michigan," to the smoldering and cinematic finale "Everything's Fine" and the epic and aching power-ballad, "Rivers Underground" – a heated, elegant and emotional song that showcases the best of Reid's talents as an evocative vocalist and enchanting songwriter: He seems to hold everything back while giving his all to an uncompromising expression of the intensity, the purity, and the fullness of his love for his wife.
Simply put, Noah Reid the singer/songwriter deserves as much attention as Noah Reid the actor.
Easily one of the best artist debuts of the year, Phoebe Go has a refreshingly warm alternative pop sound that is as unfiltered and unassuming as it is utterly disarming: Phoebe Lou's new solo project sees the former vocalist and founding member of Australian dream pop band Snakadaktal dwelling in hauntingly beautiful, achingly intimate depths that stir listeners' heartstrings as the artist spills her soul in song.
This past May's debut single remains one of the year's absolute best: A smoldering, stirring face-to-face with the self, "We Don't Talk" is irresistibly intimate: A heavy outpouring of longing and escape that churns through the disconnect we feel inside, and ultimately finds a glimmer of light and ray of hope in the darkness. "I've been seeing somebody about it in my sleep," Phoebe Go sings in her visceral first lines. "We don't talk, we just walk… and it's been helping me." Inner upheaval never felt so raw, so poetic, and so welcoming all at once:
I've been seeing
Somebody about it in my sleep
We don't talk we just walk
And it's been helping me
Cause I, lost it again on the weekend
Man I was off my face
Like when, people change 'cause they're in LA
There's something sad about that place
I've been feeling
Some of that shit I don't believe in
Saw my picture in a frame
Hanging up in the hallway
And I've been sleeping
Just to walk away the feeling
Saw my picture up in flames
Still hanging in the hallway
Late October saw the release of Phoebe Go's debut EP, a gentle giant of a record that goes further than most EPs to introduce the artist with substance, style, and soul-stirring finesse. "Brooding, vulnerable indie pop and intense emotional reckoning come to life on Player, a refreshingly candid and confessional EP that aches with the warmth of a bleeding heart," I wrote in a special artist feature, going on to call Player "a breathtaking five-track upheaval and a best-foot-forward for one of the indie world's most promising newcomers."
Every one of this record's five songs resonates deep down inside in the spirit of a true all hits, no misses record. With "We Don't Talk" setting the tone as opener, "The Kid" sends shivers down the spine with its tribute to youth and embracing our inner child. The haunting "Hey" aches with the lingering sting of grief, and the smoldering, brooding "Be the Player, Not the Poet" radiates with a powerful story about being an artist and letting go of expectations. The EP's finale "Birthday" is as intimate as they come, finding Phoebe Go singing hot on the mic alongside her acoustic guitar, pouring sobering, spine-chilling sadness into three breathtakingly beautiful, resoundingly raw minutes of truth and reflection.
As cathartic as they are captivating, Phoebe Go's songs don a resoundingly raw sonic aesthetic akin to artists like Phoebe Bridgers, The Japanese House, Gordi, and Skullcrusher, and yet her music truly stands apart: Having carved out a space in the indie world that is hers and hers alone, Phoebe Go is headed into what one can only hope will be her breakout year in 2023.
Ping Pong Go is an instrumental duo from Montreal formed of pianist Vincent Gagnon and drummer P-E Beaudoin, two musicians well known in the Quebec music scene due to working with a lot of emerging and established local artists. Their project, which comes in the form of a self-titled album (released earlier this year) and live shows complete with melodic lasers, emphasizes the fun that can be had with creating music. Describing their sound as "gamer jazz," it's futuristic, playfully energetic, and skillful (the album consists of Gagnon playing 25 different types of synthesizers).
Ping Pong Go rapidly changed my perception of instrumental music, having often neglected the style due to preferring songs with lyrics, and for that reason (and the fact that they don't take themselves too seriously) they have been a great discovery this year!
Knowing that Rachel Chinouriri has been creating music since 2018 is simply a testament to my ignorance. The London-based artist has captured my attention instantly with her 2022 releases, intoxicating me with the dulcet tones that are carried ever so sweetly throughout each track she puts out. Couple that with engaging pop melodies and what is left is a collection of songs once can let lose all inhibitions – embracing self-love and dancing as if a spell were cast. There is more to her catalog I need to catch up on, but that doesn't mean my ears won't be listening to what she will be putting out in the future.
The past certainly informs the present when it comes time to get into a recording studio, but not every group has a past quite like Brooklyn's TOLEDO. Dan Alvarez de Toledo and Jordan Dunn-Pilz bonded while busking for cash in their hometown of Newburyport, Mass. — the hours spent grinding away and playing together created a deep bond that's wound its way into the duo's debut LP. How It Ends doesn't pull punches, blending the light and airy yet rocked-out sonic stylings of '90s contemporary rock with biting, searing lyrics. The album explores family, fraught relationships and the pull of lifelong bonds, and it does so in a way that packs an emotional punch despite its easy listening. It follows on the heels of a handful of successful singles over the years, some of which have clocked millions of streams. TOLEDO seems to have arrived at just the right time, but they're far from fully formed — future LPs might swerve even further from indie rock into pop, so keep your ears open for what's next from the fast-rising Brooklyn duo.
Amyl and the Sniffers did fans a favor this year by introducing them to Atlanta-based band Upchuck, the supporting act for the East coast leg of their Comfort To Me tour. Visceral in sound and the deep-rooted feelings they spout, they're one of the most invigorating new punk groups to hit the scene in recent years. Fronted by powerhouse KT Thompson, the group approaches punk as an amalgamation of sounds, including but not limited to garage rock, doom, and hip hop influences. Their debut LP Sense Yourself is both pummeling and melodic, tough and tender, as Thompson and company channel their rage, realizations, and generational trauma over the course of ten cathartic songs. One of the strongest examples of their ability to pivot between genres on a dime is standout track "Facecard." Bouncy, indie rock guitars carry its melodic verses until Thompson shifts from sing-song to shouting, bolstered by the band's angsty shredding. In a time where Black punk and hardcore is receiving more love and visibility than ever before, Upchuck's budding legacy is a reminder that Black and punk identities go hand-in-hand in their expansiveness.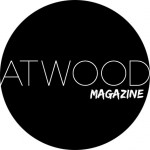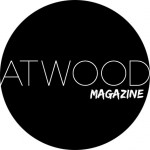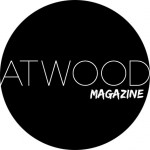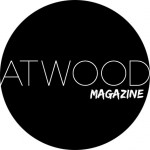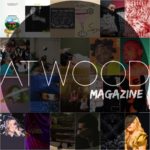 Atwood Magazine's
2022