British singer/songwriter Eve Owen opens up about her breathtaking debut album 'Don't Let the Ink Dry', an intimate, vulnerable, and honest record produced by Aaron Dessner that resonates with fragility and visceral depth.
Stream: "Tudor" – Eve Owen
---
They are songs that I would sing by myself, to myself.
For a long time, Eve Owen didn't realize she was making an album.
Throughout her early teenage years, songwriting was a therapy – "a way of processing and understanding," the 21 year old explains. It was only after a chance meeting with Aaron Dessner (The National) that the London-based singer/songwriter began to see a framework for something more; a means by which her inwardly-focused songs could stretch outward and help others as they had helped her. The resulting record is a soundtrack to endless introspection and deep emotional upheaval: Intimate, vulnerable, and overwhelmingly honest, Owen's debut album Don't Let the Ink Dry is a breathtaking and visceral indie folk journey plundering the depths of the soul.
I once knew of a demon
He sung lullabies to the children
He was lonely
I once knew of a child
Who walked barefoot down the aisle
He was wounded
All at once you walk away blindly to another day
I once knew of a wild lion
Tame with chains to his name
He was lonely
I once knew of the grass
It sang with me till summer passed
He was healthy
All at once you walk away blindly to another day
– "Tudor," Eve Owen
Released on May 8, 2020 via 37d03d, Don't Let the Ink Dry is one of the most powerful indie folk debuts of the year –
– not to mention Aaron Dessner's best-produced album of the year (there, I said it!). Arriving less than a year after her first single "She Says" took our collective breath away, Eve Owen's full-length introduction is a raw and soul-stirring embrace of human and musical fragility – the product of a young adult discovering herself and reckoning with life's challenges – from coming-of-age questions of purpose and place, to reflections on anxiety, connection, alienation, love, and death.
Eve Owen holds nothing back.
From the soaring heights of "She Says" and "So Still for You," to the shiver-inducing stillness of "29 Daisy Sweetheart," to feverish folds of "Mother" and "I Used to Dream in Color," Don't Let The Ink Dry breathes with a fresh, youthful outlook. Its bright, stunning electronic and acoustic sonics make for a singular listening experience that transcends the folk and electronic worlds; defying definition, Owen compels us to focus on her emotive voice, and to travel with her through the highs and lows of a stream-of-consciousness existence. Every bit of this music radiates with tenderness – as if Owen left a piece of herself behind in each song.
Hold on tight, she says
Hold on tight, I'm coming in the morning sunlight
Baby girl, she says
Baby girl, don't panic it'll be alright
Please don't cry
A few hours, just see
She'll be waving to me
To take me home safely
I won't lose hope or faith
She's coming, just you wait
It'll be okay
She says, I'm coming for you
– "She Says," Eve Owen
"I try and write as honestly as I can, which usually means I write about things that cut deep and aren't easy to forget," Owen says of her work. "It keeps the resonance alive in you for a long time to come."
An uncompromising artist to watch with her own inimitable spark, Eve Owen deserves our attention.
Hers is the kind of music that will stop folks in their tracks. Her record is an open invitation for all to dwell in the moment; to get lost on adventures down memory lane; and to soak in the natural beauty and magic of the everyday. And the best part is that, at 21, Owen's own story is only just beginning.
Atwood Magazine dove deep into Don't Let the Ink Dry with Eve Owen, discussing everything from songwriting and vulnerability, to working with Aaron Dessner and more. Get to know this exciting new talent in the indie folk world, and be sure to lend her your ears.
Don't Let the Ink Dry is out now via 37d03d.
— —
Stream: 'Don't Let the Ink Dry' – Eve Owen
A CONVERSATION WITH EVE OWEN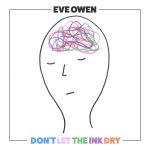 Atwood Magazine: Eve, I know your debut album is a very long time in the making. Can you share a little about the story behind this album?
Eve Owen: It's an album of songs collected over a wide time span and each song was written without the intention of it being on a record. They are songs that I would sing by myself, to myself. So – super vulnerable. I've always written songs as a way of processing and understanding.
You described your album's title, Don't Let the Ink Dry,
as relating to "impermanence versus permanence." Can you speak more about this and why that concept is important for you?
Eve Owen: For me the title speaks about the idea of speaking up with what you need to say. Just say it and even if you regret what you have said, be OK with that regret and not just wash over it with apologies and cleaning wipes. Let everything be a part of the jigsaw.
One thing I absolutely love about this album is how it feels so singular in nature; as if all the songs, like puzzle pieces, fit just right. How do you feel this record captures your artistry?
Eve Owen: I think my art has always been very messy: it's the way it happens. Teachers always used to say I over-explain things: I like quantity! My style is about accumulating things and then putting things on a string to see what happens. This lack of editing is about trying to allow the constant thought flow in my brain to come out as honestly as possible. If something is too polished it gets watered down. Also, out of everything we recorded together, Aaron wanted to show a range of songs on the album.
Could you describe this album in three words?
Eve Owen: Curious. Honest. Youthful.
I love that.You have a very distinctive blend of folk, electronic, and (I would venture to say) rock in your music. Who are some of your greatest influences, especially when it comes specifically to
making music?
Eve Owen: My two favourites are The National and Taylor Swift (so Folklore was like a gift from the heavens). I also love the Big Red Machine sound-the freedom and experimentation of their songwriting. I also love Lisa Hannigan!
How do you personally define your "sound"? How do you describe it, say, to parents or grandparents?
Eve Owen: The album has got sounds that are inspired from my favourite folksingers (Bob Dylan and Joan Baez) but it has also got some modern electronic sounds, which for me make the folktale moments more eerie.
What was your vision going into Don't Let the Ink Dry, and did that change over the recording process?
Eve Owen: No. If I'm honest I didn't have a vision for the album. I was just doing what I'd been enjoying doing and enjoying working with Aaron. Nothing was very conscious about it – it was very natural. None of the feelings that are in the record were poked about by me; they were simply funneled into the album by Aaron. From the beginning, Aaron wanted to create my first record so that it wasn't contained or limited to one kind of sound.
How did you and Aaron Dessner come to work together, and how did working with him affect the recording – where do you feel you can hear his touch in this record?
Eve Owen: I met Aaron on my 17th birthday and up until then the songs were sat with me. Aaron's interest in the songs really helped me feel excited about their potential and ponder on whether I could do this as a career. I never thought that whole side of things would be possible.
You open with the slowly-rising, continuously burning "Tudor." Why begin the album in this way?
Eve Owen: I always think of the first track of an album as an entrance into the world of the album – e.g. Taylor's "State of Grace" on her Red album. I think "Tudor" (and "29 Daisy Sweetheart") are the predominate soundscape of the album. I also love a repetitive melody especially one that sounds cool when layered.
You introduced the album with four singles, starting with "She Says" and leading through "So Still for You," "Blue Moon," and "Mother." What was it about these four songs that, for you, served as the proper introduction to both Eve Owen and in turn, Don't Let the Ink Dry?
Eve Owen: All these songs originated from different early times of my life. She Says is the earliest song I've written on the album and each of the singles was written after that one, almost in order. To be honest, I've never done this thing before so I was up for advice. The 37d03d label guided me in that way. Each song reveals more incrementally. She says is really sensitive and naive and youthful. The songs that followed show my real age more- both lyrically and production-wise. I'm really happy because it felt like it was chipping away at introducing the album. I didn't spell out the exact atmosphere of the album but there are moments in each of the first songs that give a flavour.
I'm really taken with "Lover Not Today." It's so intense and vulnerable – a total unveiling, I think. I was particularly drawn to the "give me war or give me peace, give me good or give me bad, give me love or give me hate, but don't give me him,"
lines. What were you attempting to convey in this song?
Eve Owen: Those lines are the central lyrics of the song, the rest are flowery distractions. I wanted to make the story really particular but with details that weren't really needed. If the song just had the lyrics above, it would be the same story to me. The song is about the things in life that are the big important bits.
`
"Mother" is one of my personal favourites, with its unabridged confessional weight. How did you come to use the canvas of a "mother" to capture inner strength and conviction?
Eve Owen: Mothers are all around us. Some of us have our own mothers, some of us have Mother Earth, some of us have good important key people who can give comfort or can cradle you when you are unwell or low – and who do an amazing job cheering you on when you are able to do things. I guess it was also me thinking about the idea of having an internal mother too.
O mother, I am heavy-hearted
O mother
O mother, you never said it would be this bad
Heartache takes me in its wings tonight
I'm lying here over insanity
Will you come hold me in the morning?
O mother, I am heavy-hearted
O mother
Well I'm blue in my lungs
And the phone it rings on
And the violets sing too loud
And the violets sing too loud
Well I'm blue in my lungs
And the phone it rings on
And the violets sing too loud
And the violets sing too loud
"For Redemption" is another absolute breath-taker. "Now the crops they grow in circles. How can I live for this?" Your performance is stunning; can you share a little more about how this song came about?
Eve Owen: The guitar part came from watching Aaron play the guitar. It didn't have confusing theory, it was just a nice ascending melody that it was easy to layer things on. I was actually thinking about Matt Berninger when I was singing this one. I really like the way he sings depressing lyrics in a matter of fact way. He sings like it is how things are, as if he is quite distant from things, as if it is a poem. I tried to make my voice quite clipped in the verses as I was in the same booth at Hudson that I know he likes to sing in. I was thinking about how his voice for me really cuts through- there is no added drama or exaggeration: it is the most succinct way of telling a story.
Now the crops they grow in circles
How can I live for this?
Think of me when you're half asleep
But don't walk me home
Don't walk me home
Don't walk me home tonight
It's a slow show on the water coming in
And I'm not one to complain when my heart's in the blame
I just cry for redemption
For redemption, for redemption
I really admire the way you built up these songs that seem to have acoustic, guitar-and-vocals or piano-and-vocals origins. What was the process of adding to these like, and how did you know when to stop?
Eve Owen: I was really following Aaron at that stage of things. It was the stage of the album that was about learning and listening. These were my favourite moments: Analysing the focus Aaron has on communicating different ways of telling a story.
I was very much taken with "29 Daisy Sweetheart" and "A Lone Swan." These songs seem to serve as a joint ending – almost getting listeners "in the mood" to say goodbye. What are these two songs about and why did they make a fitting ending for you?
Eve Owen: "29 Daisy Sweetheart" is about death. "Lone Swan" is about the feeling of being alone. To end on 29 Daisy felt like a plummet to the rocks ending but then Lone Swan comes in as some kind of padding at the end. They are both songs about mourning: Lone Swan is melancholic but it is not so despairing as 29 Daisy. Lone Swan shows there are routes back and that there are softer new beginnings.
How do you feel you grew as a result of Don't Let the Ink Dry? Now that we're some months out from its release, how has your relationship with the album changed?
Eve Owen: What changed is my OK-ness with people not liking my music. Music is so particularly personal that it would be silly of me to create something that would suit everyone's tastes and preferences. Obviously its really comforting and nice to know that some people are listening to it but if people don't, it's not an insult. Some people like broccoli and some people don't. I can't predict who will like the album and who won't.
It was a lengthy build up to the release of this album which really helped me lose some of my perfectionistic tendencies. The album grew as a project and I learnt how to compromise – and the more I learnt to do this, the more I learnt that there could be more growing. Perfecting something never at the end of the day perfects anything- it just puts a barrier in front of an idea so that it cannot come into contact with anyone else's ideas. Music needs a lot of breath in it and if you keep it locked up by itself it will probably suffocate and go stale. The best bits are the pieces of music that are a shared collaboration between you and some one else. The song is a meeting place between two people.
Music before was made by me, for me, and I felt safe – but since, I have started collaborating I can see the life involved. The 37d03d project has also shown me this.
Do any of your songs off the album continue to resonate with particular strength for you? If so, which ones and why?
Eve Owen: I suppose it's not a great answer but they all do in such shape or form because each song came from a past version of me. The person who writes the song always changes after the song, but never so much that past feelings don't still resonate. Some however resonate more with the present Me, e.g. "Tudor." I try and write as honestly as I can, which usually means I write about things that cut deep and aren't easy to forget so it keeps the resonance alive in you for a long time to come.
The person who writes the song always changes after the song, but never so much that past feelings don't still resonate.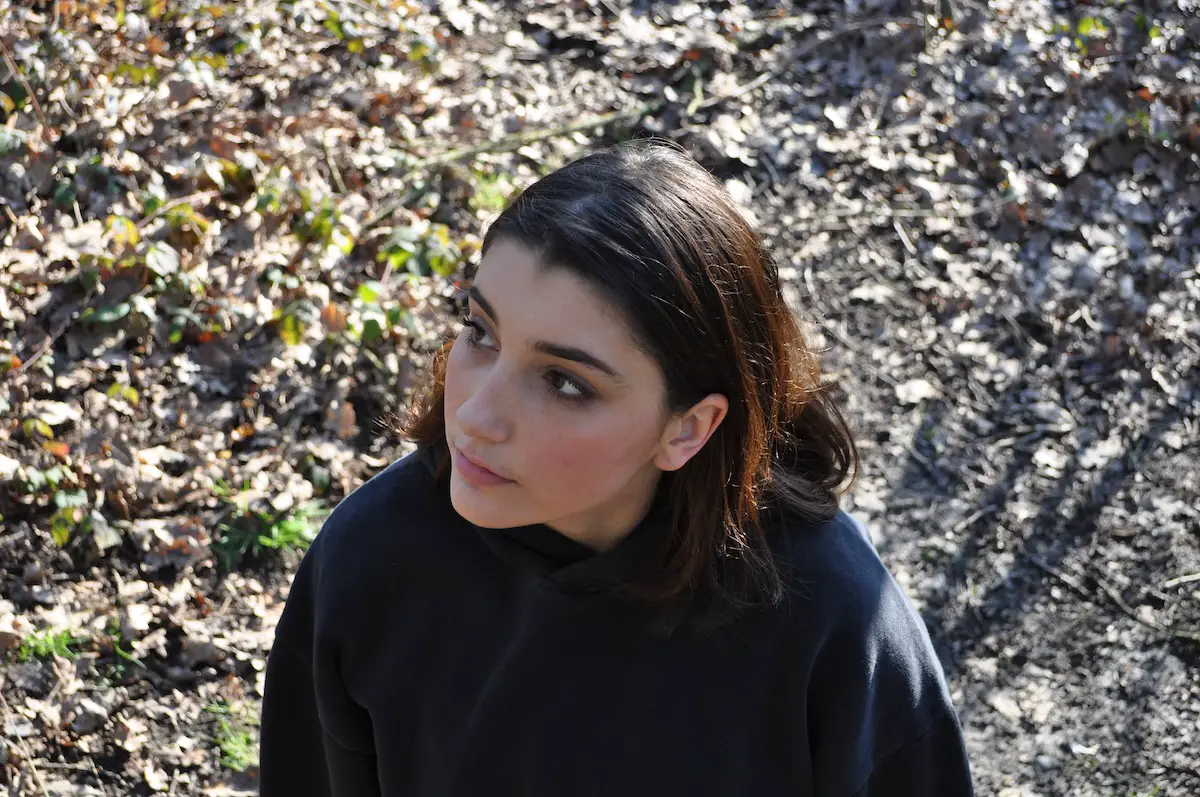 Listening back with fresh ears, what are you most proud of (or impressed) about your debut album?
Eve Owen: The fact that it is with Aaron. He has written a lot of songs with The National that helped me grow up through some really depressing teenage times. So the fact that my first album is with him is really special to me. When I write songs, it is the most vulnerable version of me so the fact that I have worked on them with him softens the sharpness of the memories and I'm more inclined now to think about the future than the past.
Are you still finding yourself inspired by the same themes that billow throughout Don't Let the Ink Dry, or do you feel like you've moved on to other topics?
Eve Owen: Yes I am inspired by the same topics and themes as I feel like I was only touching the surface. I can do a lot more.
Finally, what do you hope others take away from this album?
Eve Owen: I hope they take away from this album something about being OK with what you are and being OK with what you aren't. Obviously this is a life long discussion but I hope someone who listens to my music will get in to creating something themselves. Start creating with the part of you that wants to say something. Be in the world saying what you want to say.
— —
— — — —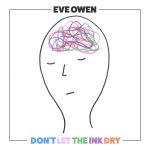 ? © 2020
:: Stream Eve Owen ::
---