Bear's Den & Paul Frith dive into their collaborative album 'Fragments,' whose stunningly fresh orchestral energy echoes throughout a revitalized collection that is at once familiar, yet wholly new.
"Auld Wives – Fragments" – Bear's Den & Paul Frith
---
I'm dying to be born again…
Andrew Davie's aching voice echoes into the darkness on the closing moments of "Broken Parable." An impassioned moment of truth taken off Bear's Den's 2016 sophomore album Red Earth & Pouring Rain, these words continue to resonate with reinvigorated strength on Bear's Den's newest release, Fragments. A collaboration with legendary composer/arranger Paul Frith (The xx, Radiohead), Fragments breathes new life into eight Bear's Den songs from the band's first three albums, reviving them with a stunningly fresh orchestral energy that echoes throughout a collection that is at once familiar, yet wholly new.
Now I call your name
I call your name, but you can't hear me now
No, you don't recognise my face
Who are you?
Who are you? And why do you call me that?
How dare you call me that
But I swam across the ocean to find your memory
A trace of all you've left behind
And the auld wives swore that you were born to die
Without a child for to call out your name
– "Auld Wives," Bear's Den
An internationally celebrated UK duo known for their music's outstanding level of depth, intimacy, nuance, and vulnerability, Bear's Den formed in London in 2012 and have been stunning audiences the world over with their special brand of indie folk and rock ever since. 2014's acclaimed debut album Islands was followed by 2016's sophomore effort Red Earth and Pouring Rain and 2019's third record So that you might hear me; the band also released a winter EP, Only Son of the Falling Snow, later that same year, and in between all of these albums there have been innumerable tours and more (Kev Jones is also founder of Communion Records, which he started with Mumford and Sons' Ben Lovett and producer Ian Grimble).
Driven by intense, therapeutic songwriting and equally immersive instrumentation and arranging, Bear's Den's music is inherently full of life and down-to-earth, deeply human sentiments.
Atwood previously described the band's "stunning" third album as "an ambitious, energizing, and emotionally nuanced triumph balancing darkness with light and raw vulnerability."
Adding more "fuel on the fire" to an already intimate, breathtaking oeuvre may sound like overkill on paper, but Fragments is sublime: An exceptional union of material filled with passionate feeling and deep, intense emotion. Released September 18, 2020 via Communion Records, the effort arrives following a specially commissioned set of sold-out live shows that took place at the end of 2018.
Taking place at at London's EartH, Hamburg's Elbphilharmonie, and Utrecht's Tivoli Vredenburg, these "Fragments" concerts brought Bear's Den's Andrew Davie and Kev Jones together with Paul Frith, who reworked and orchestrated songs from their catalog with string ensemble and a classical pianist – "adding extra flourishes to some originals while completely pulling apart and reimagining certain," in their words. The performances also included four new instrumental compositions; following the shows, the band re-recorded these songs last year at RAK studios.
Some of these songs, like "When You Break" and "Isaac," date back to the band's earliest recordings (2013's Agape EP). Others like Fragments opener "Fuel on the Fire," "Breaker / Keeper," and "Crow," are relatively new in their own right – coming off last year's So that you might hear me. Yet no matter where in time they originate, Fragments' collection works seamlessly as a singular stirring vessel from start to finish.
---
Fragments re-workings like "Auld Wives," "Broken Parable," "Isaac," and "Napoleon" shine with revitalized spirit and fortitude; these songs seem to reach ever deeper and stretch ever farther than their album counterparts, showcasing the added weight one can attain with a little contemporary classical influence. Frith's additional compositions inject a warmth and beauty that is all their own, with each instrumental going above and beyond to actually inhabit a moving space that is all its own.
It's hard to say Fragments is just "born again," because this music is so much more than that; in truth, it is "born anew," showcasing yet another side of Bear's Den as, together with Paul Frith, they unleash a simply inspiring set. Experience the full record via our below stream, and peek inside Fragments with Atwood Magazine as Bear's Den's Andrew Davie and Paul Frith go track-by-track through the music and lyrics of their collaborative new album!
— —
Stream: 'Fragments' – Bear's Den & Paul Frith
:: Inside Fragments ::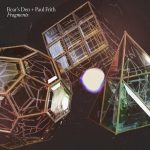 — —
Fuel on the Fire
Andrew Davie: And so it begins…FOTF is a track off our last album and ironically was the last one Paul approached for the Fragments album. The original song was layered with pocket synthesizers: OP1's, Organelles, both Kev and I playing almost conversational guitar parts and both a drum machine and super distorted Drum Kit providing the rhythmic backbone of the song. Paul's new arrangement captured the same energy using layers of rhythmic strings that concede to beautiful cinematic choruses that add a whole new poignancy and depth to the choruses. Feels like there's a thousand stories behind his string arrangements.
Paul Frith: Fuel on the Fire is the only track on Fragments that was not part of the set list from the original Fragments shows. So That You Might Hear Me was still in production at the point I was starting to work on Fragments, so it was great to get the opportunity to do a proper Fragment's version of one of the tracks from that album. The whole song revolves around two repeating notes that run all the way through the track, shifting between different instruments, but always keeping you anchored no matter where the piece goes.
Auld Wives
Andrew Davie: Rhythms! Once again the original was defined by massively different instrumentation. The Driving bass and drums throughout the original were supported by horns that we used almost as a doppler effect to give the effect of passing cars. The strings in Paul's new arrangement and incredibly intricate piano parts in the choruses adds so much excitement, drama and tension to the song. The Bridge and playout have been massively enhanced from the original and add a whole new tone and feel to the piece of music. Adds a whole new sense of isolation to the lyrics at the end of the song. This song was originally written about my grandfather as he developed Alzheimers and singing this song again with Paul's arrangement felt emotionally extremely powerful on a very personal level.
Paul Frith: Auld Wives is by far the most ambitious of the new fragments versions, and one of my personal favourites. I love the driving rhythms and drums in the original, so have tried to replicate some of this energy in the repeating string and piano motifs. That said, I think this sits in a very different space from the album version, particularly when we get to the mid section…
Can't You Hear it in the Silence?
Andrew Davie: The first of Paul's magical Interludes – Taking the piano motif from the song Red Earth & Pouring Rain and transforming it into this beautiful, dark and haunting piece. Love the long slow gliding strings over the piano motif. Brings back all the memories of the feelings associated with writing the original song and the ending revealing the rhythmic strings and pianos, how they interact reminds me of some of my favourite Steve Reich pieces.
Paul Frith: When we originally discussed making Fragments we decided to create some new contemporary classical pieces based on snippets from other Bear's Den tracks. Can't You Hear It In The Silence is the first of these and is based on Red Earth & Pouring Rain. It has a very simple piano line repeating throughout whilst the track evolves around it, initially with somber chords, but more and more frenetically as a the strings build and repeat cluster chords…
Crow
Andrew Davie: I love how Paul has built up this song and added so much warmth and depth to it. This song is so simple musically and in a way that's some of its charm and how it pulls you in to the words. Paul's approach rather than try to drastically change that was to subtly add harmonic depth and richness with his incredibly supportive strings. The ending of the song we said we wanted to sound like the song was itself becoming a Crow and being ready to take flight, wings fluttering before it ascends. Paul's arrangement with the orchestra and the work of Marcus Hamblett playing synthesizers both on the original and on the Fragments piece are both incredibly powerful at creating that effect.
Paul Frith: I believe Crow was inspired by the amazing book Grief is the Thing with Feathers – It is an absolutely stunning song, and whilst this version of crow is very true to the original album version I feel that the strings really lend a depth of emotion that is by no means out of place.
As the Clouds Began to Part
Andrew Davie: The 2nd of the Interludes. Paul zoned in on the interaction between the banjo and acoustics at the beginning of the song and built this arrangement around delicate pizzicato strings playing that banjo line and takes you on such a beautiful journey. The lush strings swelling and flowing through the beginning before the melody from "Isaac, are you listening" starts to drift in and out, re-harmonised and recontextualised completely with different chords underpinning them in the Cellos and Double Bass. I love the polyrhythmic quality to this piece as the almost playful piano parts interact with all these other elements.
Paul Frith: As The Clouds Began To Part is the second of the new contemporary classic pieces, and the only one that is based on a track that is also on this album Isaac, which follows directly afterwards in the track listing. We wanted to have at one really clear example like this to show how music needn't be confined to genres or labels. The main theme is taken from the banjo introduction of Isaac, with the piano occasionally hinting at part of the vocal melody – alongside this are are morse code type rhythms trying to communicate… "Isaac are you listening?"
Isaac
Andrew Davie: Similar to "Crow", Isaac is a very sparse song originally and Paul's managed to keep it so intimate whilst elevating the song with such power and grace. The strings create such a transcendental atmosphere to this new version. We loved Paul's string parts in the second verse so much we've tried to steal it when we play shows without an orchestra. Turns out replicating an orchestral ensemble as a band is really hard. We are extremely fortunate to work with Harry Mundy, the King of Atmospheric guitar parts to help us out! The song to me almost feels like a conversation with the original adding a whole new voice to the song. The song is one of my favourites of the more stripped back style on the record.
Paul Frith: Isaac is another of those tracks that has such an emotional edge to it, and where the strings just feel completely at home. That said, I also love that we held back on using them until nearly half way through the song, and when they do I get goosebumps!
Fireworks Flashing
Andrew Davie: The 3rd Interlude and maybe my favourite! It's so beautiful and is such an intense and beautiful journey. Based around the original drum groove that has been reinterpreted as a fantastic piano part. Again the rhythmic interactions between pianos and strings on this piece are just magical. As the song grows and the intricate polyrhythms become more layered so too does the new darker, richer depth in the bass. Paul's focus on the rhythmic and higher melodic areas of the original also allows him the freedom in the lower registers and how he recontextualizes and re-harmonises the songs is just overwhelmingly badass to me.
Paul Frith: Fireworks Flashing is a track I wrote in response to Think of England. The initial piano motif mimics the bass drum and snare/clap pattern of the original song, and later the strings pick up one of my favourite Bears Den horn lines. Because the rhythm in Think of England is very interesting and a little asymmetric, I thought it would be fun to finish the piece by taking this to another level with a 4/4 pattern juxtaposed against the underlying 6/8 time signature; in layman's terms this means that if through familiarity you have become used to the original Think of England rhythm, you now have a new pattern to contend with!
When You Break
Andrew Davie: The Staccato strings are the rhythmic backbone of this song too. Our original is grounded by an intricate yet driving acoustic part played by Kev that both anchors the band and allows the band to drift in and out of the song at different moments. Here the driving staccato strings propells the song until eventually conceding to these really intimate legato choruses. The juxtaposition makes the song so explosive and yet so personal. Paul's dancing piano parts in the second verses that drift in and out before the ending (another fave moment). Paul's transition in the ending is perhaps the most cinematic moment on the record. The original version of the song, I sing up an octave at the end, i think Paul's new arrangement demanded more weight from the vocal at the end so i sang it in a lower register and i just love the ending to this song.
Paul Frith: For me this track represents the biggest change in terms of where we are all now, compared to when the original was recorded. I think this can be most seen right at the end, where Davies vocals to me have acquired a new mature reflective quality. This is underpinned by deep lush string chords…
Broken Parable 
Andrew Davie: MY FAVE! Total game changer. This is the arrangement I most wish Bear's Den had originally written. It is so powerful and both the new bass notes that underpin the song and the string clusters, Paul plays around with create such an eerie, dark and haunting mood. I also think it is the song where the band and the orchestra are at their most powerful together.
Paul Frith: I think the fragments version of Broken Parable has taken this track to a fantastically dark and moody place. The sliding strings giving a strange sense of vertigo, followed by a chorus where the strings almost scream!
Breaker/Keeper
Andrew Davie: Similar to Crow & Isaac, Breaker/Keeper is a more subtle arrangement. When working on this song in the studio we spent a long time working on layering Kev's piano parts – i think they're are 5 that come in at different times in total during the song. Rather than add to the rhythmic complexity in that world, Paul focused more on embellishing the original with longer legato string parts that feel no less magical than his more intricate arrangements. Once again he somehow makes the song feel more intimate and at the same time more epic.
Paul Frith: Breaker / Keeper along with Crow were the two tracks we played off of So You Might Hear Me during the Fragments shows as a preview of that album. They are therefore both the closest to their original versions. What is interesting with Breaker Keeper particularly, is that its repeating piano lines (ostinato) are actually a big influence on where I chose to push the style of Fragments.
Lightning Trying to Put out a Spark
Andrew Davie: The final interlude on the album and perhaps the most beautiful. Paul took his inspiration from the bridge vocal melody from our song "Dew on the Vine" where the lyric is: "i can't tame my heart, you're like lightning trying to put out a spark". This interlude to me is a beautiful and nostalgic memory of a song. I can't help but look backwards when i hear it and it has a really mournful yet romantic feel to it before conceding to something dark lurking beneath the surface that arrives at the end. Kinda makes me feel the way Tennessee Williams plays make me feel. Like in "The Glass Menagerie" or something…. To me it reminds me of the fluttering ending of Crow too and beautifully flows into the final song Napoleon.
Paul Frith: Based on a simple theme from Dew on the Vine, this piece probably ventures further than any other from it origin, taking that theme, changing it and creating a whole new sound scape.
Napoleon
Andrew Davie: I've never really talked about the lyrics of Napoleon. It's a song about my mother who has struggled with an alcohol addiction for a long time and most recently has also been struggling with dementia. When clearing out and moving her into an assisted care home from her old house a few years ago now, I stumbled onto this old wooden pencil case that belonged to my grandmother, my mother's, mother. It was clearly from back when she was a kid at school and she'd carved the words "it's not too late to mend" onto the pencil case and when i saw those words, i totally fell apart. It was like she was talking to us from beyond the grave or something and in seemingly such a difficult moment, she was out of nowhere saying something so intrinsically positive and fundamentally true. Anyways, maybe that story's a bit random but it's hard to say what this version of that song means to me. All i can say is that the amalgamation of emotions i felt when i wrote the song and when i now perform it have only been enhanced and made more special by Paul's arrangement. He somehow, through his arrangements has brought out more of the depth and truth in the song and all the songs we worked on together. I don't really know how he's done that but i can't really thank him enough for doing it.
Paul Frith: Napoleon was the first Fragments track I worked on, and I think there is something beautifully circular in the fact that this is the last track on an album that starts with the last Fragments version I wrote, "Fuel on the Fire." "Napoleon" is also one of my favourite Bear's Den tracks, so it was an absolute pleasure to get to work on this, and I particularly loved changing where the track builds and drops, which I think brings different emphasis' to Davie's vocals.
— —
— — — —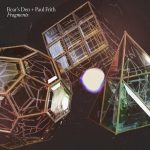 ? © Sequoia Ziff
:: Stream Bear's Den ::
---