There's a good reason people fear falling in love: It's a dangerous game that can bring you as much sorrow as it does joy. Only the lucky ones get out unscathed; for the rest of us, it's a battlefield. Rachel Price explores that tug-of-war in "Falling Off the Earth," a heartachingly vulnerable lover's lament.
You drift off peacefully to sleep
While world war three is inside of me
How can I be, be the only one
tangled in this web we've so recklessly spun?
Watch: "Falling Off the Earth" – Rachel Price
[youtube=https://youtu.be/4IQhziX3nko?t=0s]
---
Atwood Magazine is proud to be premiering the music video for "Falling off the Earth," the lead single off Rachel Price's upcoming EP Home (independently out May 5, 2017). Nashville-cum-Nebraska singer/songwriter Rachel Price comes alive in a passionate plea to the one she loves. How amazing that, for all the time we spend with another person, we can still feel so alone.
Whoever said you can be too cautious never felt like this
I'm falling off the earth
The view overhead is of you and I'm calling
Seeing red, red, red
I'm falling off the earth
You're looking on from the edge, and still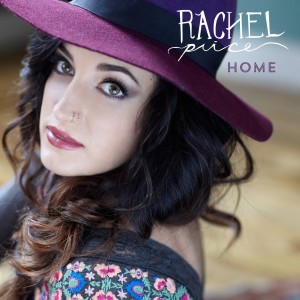 Co-written with Luke Wade, "Falling Off the Earth" finds Price drowning in a pool of emotions and thoughts. Despite the man in her bed – the person in her life – she has no lifeboat: He is too blind or inattentive to notice her struggle or see the sorrow in her eyes. "I was feeling really sad, and devastated when I started to write with Luke," Price recalls. "And he said, it sounds like you're falling off the earth and he's watching you and I thought, yeah, that's right. I'm hurting so bad, and he doesn't care at all. And then we had our song!"
Love doesn't work when it only goes in one direction. Price discovers this the hard way, unable to connect or share with the person she needs to the most. Forlorn guitars strum a slow, sad song as the artist expresses her pain:
I should've treaded carefully
If I'd only known what you wanted from me
But now I'm the lonely one
Are you happy now that you know that you've won?
That rhetorical question lingers on the lips with a bitter taste: Such loneliness is a pain we all know only too well. Being in love is supposed to mean never being lonely again, isn't it?
Directed by Matt Lawrence, the "Falling off the Earth" music video perfectly captures Price's story, finding the couple in a variety of situations where she is looking to him, but he is too preoccupied to self-absorbed to reciprocate. It ends in a fantastic dance scene that sees them playing out Price's emotions through physical expression. For Price, this song "is very special and personal… and it is amazing to see it come to life. The dancing was somewhat of a challenge, but nothing exciting ever happens inside of your comfort zone! It was an absolute pleasure working with director Matt Lawrence and my co-star Cameron Gilliam and I am beyond excited to finally share some new art with the world."
Rachel Price's upcoming EP Home is a tribute to her roots and a glimpse into her future, a mix of blues, soul, and classic guitar-driven singer/songwriter music that comes from a deep, dark place within. Stay tuned for more from this promising talent, and be sure to connect with Rachel Price below.
— — — —
cover © 2017
:: Listen to More from Rachel Price ::
[soundcloud url="https://api.soundcloud.com/users/207648107″ params="color=ff5500&auto_play=false&hide_related=false&show_comments=true&show_user=true&show_reposts=false" width="100%" height="450″ iframe="true" /]
---