Flo Chase's heartfelt single "Kiss You Goodbye" is a refreshing reminder that love isn't always roses or tears, but sometimes a happy pit stop.
— —
For 23 year old Flo Chase, the "American Dream" was more than just something to adhere to; it was a symbol of idyllic fantasies for the future. A Frenchman with Australian nationality now settled into Los Angeles, Chase's identity has been defined by movement, change, and now more than ever, self-discovery. His new music comes from the precipice of not only a depressing instance, but also the notion of permanence and people having an almost cosmic intervention in your life.
"To be honest, I've always had the American Dream growing up as a kid," Chase tells Atwood Magazine. "So this was a long planned trip… it felt like the USA would be a great ground with the opportunity to reach out to a much wider audience." Atwood Magazine is excited to delve further into Flo Chase with our premiere of his new song, "Kiss You Goodbye."
Through toughest times this light
She stepped into my life
Sweeter than a sound
I could ever dream
Ever to leave behind
Soon I'm on my way
Can't say I ain't afraid of time
Shy I hide away
Can't say I ain't dying of trying
Listen: "Kiss You Goodbye" – Flo Chase
[soundcloud url="https://api.soundcloud.com/tracks/487455573?secret_token=s-ASZ6U" params="color=ff5500&auto_play=true&hide_related=false&show_comments=true&show_user=true&show_reposts=false" width="100%" height="166″ iframe="true" /]

Co-produced by Wayne Conolly, "Kiss You Goodbye" (independently out August 28, 2018) is Flo Chase's first piece of new music since releasing his debut EP, Le Debut, just over a year ago in August 2017. Chase can analog inspiration for "Kiss You Goodbye" from an experience of waiting in a detainment cell, to ultimately getting deported by Homeland Security. 

"I was going through a really rough time when the inspiration to write Kiss You Goodbye came across," Chase recalls. "Long story short, after coming back to the US on an ESTA visa and spending over thirty hours locked up in the LAX US Department of Homeland Security cell, I was sent back home and was advised to come back once my visa got approved. This was a big change of plans for the next few months, as I was now back home waiting and praying for my performer's visa to get approved." Once back in Australia, the brutal reality of having future hopes, dreams, and plans wrenched away set in – although, unbeknownst to Chase, this grace period in his life would lead to travel, time with family, and even a vivacious love, all working in conjunction to inspire new music.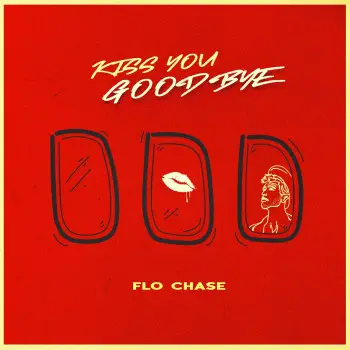 "Kiss You Goodbye" starts off with instrumentals resonant of the early work of Miniature Tigers, The Paper Kites, and Vance Joy. The twang of the guitar never getting lost in the melody breeds instant familiarity of folk music. Chase's voice, although speaking English, still rings out in that undeniably French cadence. When he starts, it's immediate; he has no time left to stay, therefore neither does the audience to sit and be pensive.
"Through toughest times this light, she stepped into my life, sweeter than a sound I could ever dream." Throughout the track, Chase's lyrics remind us that this woman is not just a person in his life, but an astral footprint: She has been akin to light, angels, and being higher than any other sound to a musician. He sings in the second verse:
Living pictures on my mind
Never felt no never so alive
Smiling all the time
An angel sent from up and above the sky
She always looks so fine
I'll find another way
Come out and say you're on my mind
Share another day
May I be brave this time
and,
Kiss you goodbye
Could I kiss you goodbye
The chorus of "Kiss You Goodbye" recalls Sufjan Stevens and Ben Howard. It's a simple but hard hitting repetition of the title: "Kiss you goodbye; could I kiss you goodbye. Kiss you goodbye, bye." By repeating the lyric, Chase is not only finalizing the relationship in his own head, but also doing the same with the audience. In a sense, he must remind himself just as much as the woman he currently loves, that this tryst must end. However, the parting does not have to be sad; rather, it's a retrospective thought always able to make two souls smile and provide them with hope.
In one lyric in particular, Chase describes his lover as a "living photograph." Photographs are tangible memories that are forever seared into our psyches. It's as heartwarming as they are heartwrenching, in that as much as we look at photographs and think we want to go back to the time they were taken, it's for the best that we don't.
Flo Chase's life was turned upside down by an unexpected and painful change of plans, but he was undeterred. Chase, much like all of us, had no idea what would happen when he was sent away from his dreams and plans for months. However, fate burrows inexplicable detours that we're only thankful for later; in hindsight, this curse became a blessing. Instead of wallowing in sadness, Chase provides a realist context to the narrative of "the right one at the right time." He is grateful to have spent time with someone, and to have memories that will be cherished forever. "Always find there's light shining in the dark."
"I've always been a true believer of "things happening for a reason" and the idea of the universe having a greater plan in the end," Chase reflects. Stream "Kiss You Goodbye" exclusively on Atwood Magazine!
— —
— — — —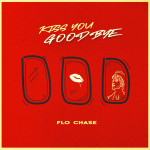 ? © 2018
:: Stream Flo Chase ::