Lil Peep's "Four Gold Chains" is a perfect summation of a genre he pioneered and serves as a goodbye.
— —
When Lil Peep's posthumous single "4 Gold Chains" was released, I couldn't help think of Frightened Rabbit's Scott Hutchison, who was found dead just three days prior. Lil Peep's passing in November was a heart shattering look into the Xanax abuse that runs rampant amongst young rappers. Hutchison's passing (though he was over a decade older) was similarly unexpected and the result of an apparent suicide. This song got me thinking about both, because there was a clear line from Peep to Frightened Rabbit. Both were hyper-emotional lyricists that wore their hearts on their sleeves with influences from emo without fitting cleanly into that scene themselves. Frightened Rabbit, serving more as a folk band, and Peep, rising as a Soundcloud rapper, set them both as emo favorites without being normal staples for that genre.
Stream: "4 Gold Chains" – Lil Peep
---
"4 Gold Chains" is a suiting swansong for Lil Peep.  The Clams Casino-produced track is reflective of the sort of downtrodden rap that Peep made a name for himself with.  That being said, it does mark something of a change from Peep's previous self-reflective lyrics.  Peep's previously made a name speaking about his emotions, but this is a track about taking some of that fame and helping those close to you.  Peep still sings about how he'd been in a depression, but he also talks about wanting to use the money his music has made him to help his mother and his brothers.
Four gold chains, gave two to my brothers
Fame brings the pain, but the pain make money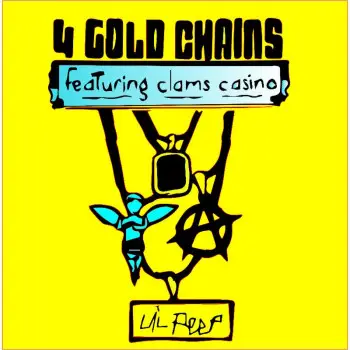 This is similar to Fall Out Boy's Infinity On High, an album about struggling with fame: Both embracing it, but realizing it doesn't solve your problems. It's the same sentiment as "Golden:"
When the lives we live
are only gold-plated
And I knew the lights of the city
were too heavy for me
Though I carried karats
for everyone to see
Peep has been hailed as the future of emo, as Fall Out Boy was when they skyrocketed in the mid-2000's.  While Peep didn't have the same level of fame that FOB has, who knows what would've happened had Peep not passed away.
What this song brings to mind the most though is that clip of Scott Hutchinson performing "Modern Leper" solo, noticing a small child, and joking about "someone's gonna break your heart someday."  All reports of Peep tell that he was a kind and caring person; the same is being said about Hutchinson.  Both that clip and this song show some of those qualities in both of those artists.  They carry a lot of pain, but they created music to help not only themselves but their fans.  Both are strong remembrances of two artists, though a decade apart were gone before their time.
— —
— — — —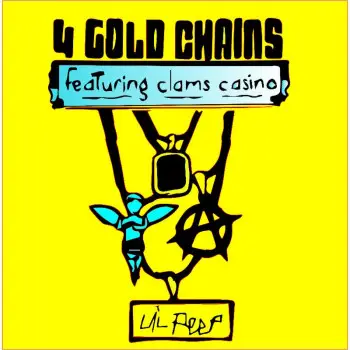 ? © Lil Peep
:: Stream Lil Peep ::