Every Friday, Atwood Magazine's staff share what they've been listening to that week – a song, an album, an artist – whatever's been having an impact on them, in the moment.
This week's weekly roundup features music by AKS, Brasstracks, Rachel Bochner, Mango Furs, NOPRISM, Gina Naomi Baez, Peyton Stilling, Nell Mescal, Pinc Louds, Mallrat, BRIDGE, BEHARIE, BORIS, MERZBOW, Neon Dreams, Hoger, and Mia Nicolai!
— — — —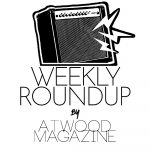 — —
—
:: "Up & Up (Heavens Above)" – AKS ::
UK rap artist AKS instantly caught my ears with the charisma and character of his new song, "Up & Up (Heavens Above)." His first release since 2016's EP Train of Thought finds the rapper recommitting to be his best self over a driving beat fueled with intoxicating guitar and synth work, but it's ultimately his urgent vocals that shine brightest and boldest throughout the song. "This one's for my brothers on the Up & Up!" he proclaims from the start, "All the mandem dropping singles tryna double up, tryna gain some elevation outta pure imagination, hoping future generations say we done enough." It's uplifting inspiration from the start – sensation that only intensifies as AKS goes on:
This one's for my sisters on the up and up,
I see 'em tryna skip the bull s*** like it's double-dutch,
She said she hates her appearance but for the love of God,
Her beauty's built on foundations they couldn't cover up!
This is an especially powerful and important return for AKS, who has done his part to pack this song with meaning and deep intent. "Following the birth of my son, having taken some time away from music in the lead up to his arrival and in the time since, being in a space where I wasn't actively making new music I found myself questioning my existence and contributions both from a parental and an artistic perspective," the British born artist and producer explains. "Sometimes those things were aligned with one another, but much of the time they weren't, and having been someone who was synonymous with making music I found not doing so extremely hard to deal with mentally. It's difficult to balance your personal aspirations within an industry which isn't always as forthcoming as you might like, with the dreams you have for your kids in the knowledge that their entire future is dependent on the successes or failures of your choices. Ultimately the needs of your kids and the dreams that you have for them are always going to take precedent."
"This song was born out of a desire to do better for my son's sake and ascend irrespective of the obstacles I may face or how low I've felt at times. It's my reminder to myself of my hopes and dreams, that my contributions are long lasting and impactful, at the very least on my son, and there's a general upwards trend. It's that proclamation that I do everything with the intention that at the end of it, I'll have something to pass on to him; even if it means not seeing the fruits of that labour. So "Up & Up" is for anyone trying to do something with their lives, whether you're a parent or not. Anybody trying to better themselves against the backdrop of what the whole world's currently facing. We're all on the Up & Up in one way or another and with every level we reach there's another level to ascend to, and so it will continue with the next generation."
So…Heavens above,
Some man'll give up everything and find it's never enough,
We always fake it till we make it that's a genuine bluff,
And you may hate the things I say…But know I said it with love!
Yeah! Yeah! Yeah!
Heavens above,
Some gal'll give up everything and find it's never enough,
She always fakes it till she makes it, that's a genuine bluff,
And you may hate the things I say…But know I said it with love!
Ha…Yo!
"Up & Up" is an anthem: A spirited reminder to be our best selves and fight the good fight. It's a promise full of resolve and love, and a song I hope to take more away from the more I listen to it.
:: "Swerve (ft. Pell)" – Brasstracks  ::
Just a few months shy of their mastful debut record, Golden Ticket, Brasstracks have released another gem as a bonus single to the album. Joined by New Orleans rapper Pell, Conor Rayne (drums) and Ivan Jackson (trumpet) tap into their jazz roots for this upbeat and buoyant new track "Swerve." Brasstracks' music has been a light for me throughout quarantine, providing my roommate and me with the perfect living room dancefloor soundtrack. This song is no different, with its timely lyrics.
Fresh to death and nowhere to go
City lights illuminate my soul
Between Pell's rhythmic flow and Rayne's perfect pocket, the track is a natural extension of Golden Ticket as well as a welcome hip-hop flavored addition to Brasstracks' catalog. As usual, Jackson's playing is bright and tasteful, blending seamlessly into the song's groove while highlighting his skill as a player and arranger. The song is a joyful bounce, a welcome surprise as the year winds down to winter. It's been easy to sink into bouts of despair and anxiety these last eight months, but music like this has kept me going.
:: "Pick Me Up" – Rachel Bochner ::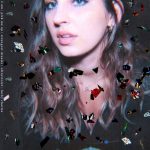 "I don't usually take the long way home, but I'd rather walk with you than walk alone," Rachel Bochner sings at the unassuming start of her buoyant new single, going on to add that she's "falling for you… one step at a time." It's a mesmerizing entrance to a revealing song driven by self-experience and intimate emotion: "Pick Me Up," the second single off Bochner's forthcoming debut EP 2 AM, is an honest and small-"c" cinematic indie pop overhaul of the self.
Catchy and cathartic, "Pick Me Up" is a vulnerable pop song. Bochner lays it all on the table through confessional lyrics and a pulsing soundscape to match. "I started writing for the EP at the beginning of quarantine," Bochner explains. "It was honestly a great way to combat boredom from not being able to see friends, go to shows, or travel, but I didn't want to be writing "quarantine" songs… why dwell?! So instead, I wrote about how it would feel to be living through something more exciting. I will say, I did channel a bit of quarantine-induced nostalgia in Pick Me Up. I've been spending a lot of time in my hometown, which naturally brings back memories of high school shenanigans. I kind of wanted Pick Me Up to sound like it could fit in the soundtrack of a coming of age movie where the main character sneaks out for a romantic rendezvous."
"I wrote 'Pick Me Up' over Zoom with Sasha Campbell and Cairo Marques-Neto (who also produced it). Before that, Cairo sent me a few instrumental ideas he had been working on, and I just remember playing what eventually became Pick Me Up over and over while singing gibberish into my phone. After deleting most of those voice memos, I landed on what later turned into the second half of the first verse, as well as the "pick me up, pick me up" hook. In the session, we built off of that idea and created (what I think) is a really fun song about having feelings for someone you're probably better off without. It's about wanting to be around someone, despite your better judgement. That sentiment of giving into your feelings for a temporary rush is echoed in the next single off of the EP, 2 AM – out 12/4."
This kind of trouble only happens late
Like running from the cops
the first time I got wasted
I'm falling for you one drink at a time
But can we make a getaway
You can meet me at the underpass
You don't have to stay
No we don't have to make it last
I won't hold my breath, I'll say I don't care
When the morning comes and you're not there
Hailing from my own hometown of Scarsdale, New York, Rachel Bochner has a bright future ahead of her – it's clear that the songs off 2 AM are the start of a rich artistry more than willing to plunge into its depths to pull out something real, compelling, and fresh. I'm excited to see where she goes next, and happy to sit with "Pick Me Up" until that time comes.
:: "Shoes Untied" – Mango Furs  ::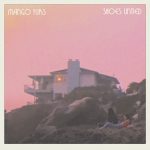 Where might the metaphorical value of "walking around with my shoes untied" lie? Aimlessness? Forgetfulness? Living the care-free life? There are many options to choose from– just like there's plenty of musical styles throughout the city of Nashville, Tennessee to try out. Mango Furs, a band from that neck of the woods, seems to have had plenty of fun sampling the lot of them. The four members of the group– Chris Higdon, Spencer Moore, Will Newman, Dylan Miller– all play different instruments and are able to blend together rock, jazz, and psychedelic pop in the process.
Mango Furs first achieved these engrossing collaborative sounds on their debut EP last year, Inner Migrations. Now, they're back for more with "Shoes Untied." Again, that predicament can be a metaphor for many things, but in this case, lead singer Higdon seems to be leaning towards it representing "the 'fall' of falling in love." It's an interesting take, and as he explains, "there is something quite beautiful in how the blissful melody and chords are juxtaposed against the longing in the lyrics." It's enough to give "Shoes Untied" plenty of staying power and to make it a step in the right direction for a band who are just getting started in launching their genre-bending record catalog.
:: "Swingsets" – Nell Mescal  ::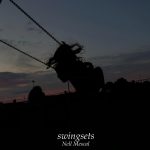 At just 17, Nell Mescal is teaching the grown-ups a thing or two about how to write a powerful and resonant track. "Swingsets" is the twinkling and undoubtedly honest third single from the Irish singer-songwriter. Featuring bright and tender piano melodies, sincere lyricism, and Nell's hauntingly impressive vocal delivery, Swingsets is delicate, emotive, and mature beyond this young artist's years. The track draws on the complicated and confusing emotions of falling in and out of love with someone over and over. Although, despite the complex feelings that drove Nell to write the song, Swingsets is sonically simple and beautifully so. At such an early stage in her career, Nell Mescal has already proven herself as a commanding and compelling voice in the music industry.
:: "Same Mistakes" – Hoger ::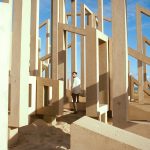 In just four single releases, Hoger has showcased a stunning amount of lyrical ingenuity and thrilling unexpected production. Although inspired by the way that a toxic relationship becomes inescapable, through persisting with the same wrong and sometimes unavoidable choices, the track also will provide comfort and solace to anyone who's felt trapped by the cyclical nature of their misguided choices.
Simultaneously epic and intimate, "Same Mistakes" undoubtedly marks Hoger as an artist to watch. The diversity found within his releases thus far highlights him as someone who's continually pushing their own boundaries to try to capture the multifaceted nature of emotions that we all process in our own unique ways.
:: "Spellbound" – Pinc Louds ::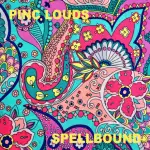 Brooklyn buskers Pinc Louds are one of New York's best-kept secrets. Their latest single "Spellbound" marks their return to their Tompkins Square Park stomping grounds, with a live music video that captures the band in their purest form. Poetic and fantastical, it is a love song for misfits who have all but given up on dreams of romance. The mini-ensemble bridges '00s indie, bossa, and jazz influences with their genre-bending whimsy. Frontwoman Claudi, a Puerto Rican immigrant who moved to the city in 2015 to sing on the subways, croons with the romanticism of an old jazz great, but her uniqueness is in the theatricality with which she explores her vocal range.
The group is also known for their animated live performances, complete with puppeteers who bring lovably quirky, homemade puppets to life. These characters dance among the small crowd, summoning ragtag, fairytale joy that becomes palpable in the movements of the wide array of onlookers. Pinc Louds' music creates and preserves space for weirdos to love and be loved unconditionally, bringing communities together and touching souls far beyond their spot on the pavement.
:: "Christmas Candlelight" – Gina Naomi Baez ::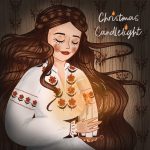 Gina Naomi Baez is here to bring you a festive hug and get you in the mood for a cozy Christmas. Her new single "Christmas Candlelight" will thaw even the frostiest of scrooges. The message of the song is to invite the warmth and light of Christmas into your heart and to take the cold out of what has been a dark 2020. Baez shares, "The holidays might feel dark and cancelled in a sense this year, and I hope this song reminds others of the importance of the season and what truly matters most."
The country-pop-folk singer has a voice that is utterly emotive, warm, and as sweet as "sugar plums." Composed of the familiar sounds of jingle bells, homely guitars, and echoed vocals singing "hallelujah," "Christmas Candlelight" brings a peaceful enchantment, giving you instant easement and a moment to pause and rest. The year so far has been incredibly difficult, but Baez brings back the hope and faith with her cup full of love in this merry tune.
:: "Around" – BRIDGE ::
Deeply intrigued by the evolution of various genres, it was through this fascination that BRIDGE was conceived. The laid-back indie artist's hypnotic new single "Around" instantly draws listeners in with lulling vocals and gripping guitars. With the raw intensity of artists like Drake and The Weekend, this serene single emits penetrating, emotive energy.
The Los Angeles native's eccentric offerings meld pop, hip-hop, and R&B. With rich, melodic vocals and mesmerizing soundscapes, this riveting force takes you into his introspective world. Smashing boundaries with his display of true authenticity, BRIDGE has cultivated a style all his own.
:: "Rockstar" – Mallrat ::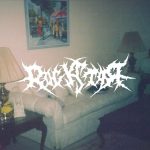 Mallrat's latest single "Rockstar" opens with a cool, steely electric guitar that sends us into a daze. "You're my darling / I'm on standby," she begins, all smokey-eyed and broken-hearted. Groggy guitar tones continue in the background dreamily. Brisbane-based Mallrat (aka Grace Shaw) broke into the scene with "Charlie," a sweet indie-pop bop from her sophomore EP, while "Rockstar" is another earworm that's a bit grimmer, where she sings lines like "Fuck you for playing games with my heart" with a little more bite and where an angry, distorted guitar whiplash rounds out the track.
The chorus is a drastic switch-up from lovesick yearning to future-facing optimism. Mallrat muses that "Maybe I'll fall in love with a rockstar / We'll be married forever / I'll forget all about you one day." In the 2000s-inspired animated video, fluffy bunnies and pastel colors exude a sweet, glittering kind of angst. "Rockstar" is wrapped up in a magnetic, irresistible hopefulness, where the singer revels in all the glitz and possibility of a future in which she's "won all the Grammys." Maybe then, she'll finally forget her lover.
:: "Happiness" – NOPRISM ::
his is taking forever… this is taking forever… Is that not a sentiment we all share as we wait for this god-awful pandemic to finally be over and for our regular lives to resume? That sense of relatability works to the benefit of "Happiness," the latest single released by Newcastle, England duo NOPRISM, which consists of creative allies Andrew Young and Mark Nelson.
They only launched their act relatively recently, but have already produced enjoyable tracks such as "Lisbon," "Pieces" and "House of Smith." The latest addition to the collection, according to Young, channels the raw energy of the group– "the structure of the song is exactly the same as the very first demo I sent over to Mark," he explains. Sometimes, one take is all you need– all the energetic synths, drums, and indietronica vibes that have characterized the group's output thus far come across cleanly on "Happiness." NOPRISM have demonstrated that, even though it may be some time until we're fully back in Happy Mode, we still can keep ourselves content by means of lively and energetic new music.
:: "Away From You"– Boris, Merzbow ::
When Boris announces they are working on new music or have a new album ready to drop, it's pretty much anyone's guess as to what it is going to sound like. For almost 30 years, Boris has been dropping albums ranging from sludge and doom metal to shoegaze, drone, and even pop. In the amount of time that they have been a band, they have released just about as many albums, probably more, and sometimes in collaboration with another famed Japanese musician – Merzbow – an artist known and celebrated for his variety of harsh noise.
That being said, on this new collaborative effort, the two artists re-recorded the opening track, "Away from You," from Boris' 2019 album Love & Evol, an already lush and spacious track, and combined, unsurprisingly, layers of noise. From what sounds like cans being kicked or knocked around to glitches, beeps, and echoes, the song still retains its dreaminess and couples it nicely with some tasteful chaos. The rest of the album might sound like what it would feel like to stand behind an airplane taking off, but this track is a nice moment of sounds and textures.
:: "Healing" – Peyton Stilling ::
Peyton Stilling wants to help soothe the broken path to your heart with her new single "Healing." Honest and empowering the new track from the must-listen-to pop singer/songwriter, is here to comfort you through the process of healing a broken heart. With elegantly executed production beautifully merged with satiny, intimate vocals, Stilling creates a shared moment of realisation and comfort. Piecing together the shattered fragments of your heart is a process and perhaps not the easiest of terms to navigate but Stilling wanted to bring warmth to the situation, sharing "I wanted to write a song that made other people going through what I went through not feel as alone."
The polished production from the multi-platinum, Grammy award-winning team Locknkey combined with the silvery vocals of Stilling are a deliciously, moreish combination. If you need a musical big sister, then Stilling's your girl. A playlist essential, the song will ease the pressure of moving on and remedy the pain of patching up your feelings. Your very own musical band-aid.
:: The Happiness of Tomorrow – Neon Dreams ::
Canadian alt-pop duo Neon Dreams are back with their hard-hitting sophomore album The Happiness of Tomorrow. The compelling title track "The Happiness of Tomorrow," developed during quarantine, is a hopeful anthem for becoming a better version of yourself, despite whatever adversities come your way. Then there is the edgy nostalgic track "House Party" that continues on with the theme of searching for happiness. Feeling vulnerable and insecure, it narrates wanting something more out of life than just frequenting the same boring house parties.
Kadillac and drummer Adrian Morris formed Neon Dreams in 2015. After experiencing intense insomnia, Kadillac made the life-changing decision to attend the Sedona Meditation Center Mother Earth Retreat. There he detoxed from life, which evoked some disturbing memories he had blocked from his brain. Moving forward with a fresh state of mind, the singer now creates music teeming with optimism. The Happiness of Tomorrow exudes that powerful positivity.
:: "Mutual Needs" – Mia Nicolai ::
Through our darkest times, through the support of those closest to us, we can begin to rebuild ourselves. However, sometimes that journey just can't be done while we're still tethered to someone who isn't right for us. In a way "Mutual Needs" is a testament that putting yourself and your own sanity first is a sometimes painful, but always essential, experience that allows us to fully accept ourselves for who we are.
To encapsulate that sometimes perplexing experience, Nicolai utilises lyricism that is concurrently piercingly cutting and enthrallingly emotional. That stunning lyricism is perfectly delivered by Nicolai, who offers an assured and affecting vocal delivery. In a time where we can all do with being a little kinder to ourselves, "Mutual Needs" feels like a perfect anthem to inspire and embolden.
:: "Me and My Lonely" – BEHARIE ::
Gorgeously ambient, soulful, and calming, the voice of Norwegian singer Beharie has been my ideal antidote to Covid blues this past week. Indeed, having found the combination of winter and lockdown rather tough, the need for a bit of escapism has been strong. With a folktronic/RnB vibe, the atmospheric, almost cinematic quality of "Me and My Lonely" transports audiences to a different place and the choral elements to it are perfectly ethereal and considered.
Speaking on the track Beharie explains, "Me and My Lonely is about loneliness. Not the physical concept of being alone, but the feeling of being lonely in a crowd. That feeling of being surrounded by people, but no one really knows who you are. The feeling of not belonging in a group, and that the only one who really knows you is the lonely one in your head…It has taken me a long time to understand this feeling and being able to put them into words. A kind of absurd concept of being eager to tell a story but no-one gets to hear it, cause all your thoughts are locked up in your own head."
— — — —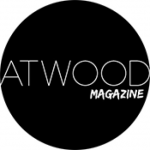 :: Weekly Roundup ::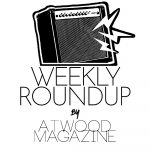 ---
:: This Week's Features ::
---