RIYL: Hayden Calnin, Bon Iver, Novo Amor, James Vincent McMorrow
I'm looking up to where we carved our names in stone
And I was all around you
Is there anything more beautiful than love? Than waking up in the morning and seeing the sun-kissed face of the person you care about, more than anything else in the world, right there next to you in bed? Love is a magical feeling, and Dustin Tebbutt is in especially high spirits as he celebrates his love in new single "First Light."
Your eyes, at first light
Now I know that's wonderful
Your heartbeat, by wood fire
I'm in as far as one can fall
Listen: "First Light" – Dustin Tebbutt
---
The first single off Tebbutt's upcoming debut album of the same name, "First Light" marks a special moment for the Australian artist. "The simple story? … I met a girl, and over time she unlocked song after song until she'd inspired a whole album," says Tebbutt. The minimalist songwriter from New South Wales has written about love before, but never like this: Never has the passion been so pure or the sincerity been so innocent.
I'm looking up to where these stars still shine for you
I'm looking up
I'm looking up, beyond a crescent moon
I'm looking up
I'm looking up, for a way to bring you home
'Cause I'm lost without you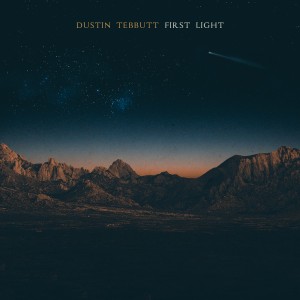 Never have the words been so readily available. "First Light" is an open and unadulterated love song: "I'm looking up to where these stars still shine for you," sings Tebbutt. He starts his song singing from his chest voice – another 'first' for many listeners, who are more used to his breathy falsetto. One can feel the lovesickness in Tebbutt's words, sung like a prayer and pleading for a response. As his song develops, so too does the instrumentation and vocal work: What starts as a mild lullaby expands greatly as layers of keys and guitar create a luscious soundscape. Tebbutt utilizes his falsetto tastefully in the chorus, using it as an evocative tool for meaningful emphasis: Dustin Tebbutt has never seemed so fragile, yet so alive.
It's truly amazing what love can do to a person. In Dustin Tebbutt's case, it has resulted in what is arguably the "indie folk" artist's most accessible song, to date. Tebbutt has built a name for himself through his ability to nuance strong emotions out of musical subtleties, but songs like "The Breach" and "Bones" – also the title tracks of his first two EPs – kept us guessing at their meaning, maintaining distance from absolute understanding through not a lack of clarity, but rather a desire to dwell in the representative state. Tebbutt introduced himself as a master craftsman of sonic scenery, building out "ethereal and dreamy aural experiences" for the listener. As stated in last year's track review of the song "Home," "a guitar, his easily recognizable falsetto-dancing voice, and layers of delicately complex and understated effects comprise Dustin's early, initial body of work."
"First Light" is impressively direct – a bold step for Tebbutt, and one that shows the extent of his artistic development, comfort, maturity and growth over the past three years since 2013's debut of The Breach. Tebbutt is exposed on his new song, singing directly to us/his love with as much passion as he can muster, all for her – for that "first light" of day, the one that allows him to wake up and see his love by his side. "I'm in as far as one can fall," he sings – and it's clear that he's loving every minute of it.
Dustin Tebbutt is proving to be a consistent source of fresh and creative musical energy. The initial EPs were the appetizer, after the eighteen-month gap in between Bones and Tebbutt's mini-album Home, everyone assumed the latter was the "big thing" we had all been waiting for. As it turns out, Tebbutt is an endless source of innovation – a marvel in today's pop-polished world full of creativity-constricting marketing strategies and record cycles. In my interview with Dustin Tebbutt last year, the producer/singer-songwriter/artist speculated (upon the the time of Home's release) as to his future: "I'll probably move away from that [eighteen month absence] strategy to where I just have a bit more of a constant flow of things, and it's a bit more of a conversation, and people are included in the growth and development of each track as it happens, almost."
Your eyes, at first light
For the stories that I told
Your heartbeat, like wildfire
You're in as far as one can fall
I'm in as far as one can fall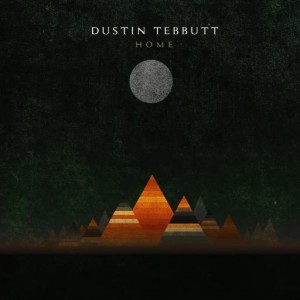 With "First Light" coming less than eight months after September 2015's Home knocked us out of breath, it may feel like Dustin Tebbutt is assuming both sides of the conversation. However, in the last eighteen months he performed over 100 shows in and outside of Australia, and he recently took up a post at Macquarie University as the institution's 2016 Artist in Residence; in other words, he's been keeping busy.
In a 'personal' note to all regarding the new track, Tebbutt writes, "I wrote this song after a long and sleepless drive down the east coast, and for me it's about those first sacred moments falling for someone, and how exciting that can feel. When I listen to this song it feels like I'm gazing though coloured memories, kind of in the same way we often look at the night sky… In awe, transfixed and perhaps searching for some tiny details that lay light years out of reach." He has found himself, as well as his muse. "First Light" is his new beginning: It is the culmination of everything that's happened up to this point, as well as a fresh start from which to grow.
Dustin Tebbutt has fallen in love, and the world is a better place for it.