Recommended If You Like: Mac Demarco, -ness, Real Estate
Certain songs have the power to envelop you in sound: To wrap your senses in something so magical that they take you out of your physical environment, and into something more intangible, yet equally substantial. Wooter's new song "I Feel Funny" is a glossy daydream, a two-minute reprieve from the every day that allows us to close our eyes and blast off into another world.
Listen: "I Feel Funny" – Wooter
[soundcloud url="https://api.soundcloud.com/tracks/319619077?secret_token=s-l50cR" params="color=ff5500&auto_play=true&hide_related=false&show_comments=true&show_user=true&show_reposts=false" width="100%" height="166″ iframe="true" /]
---
Atwood Magazine is proud to be premiering "I Feel Funny," the latest single off Wooter's upcoming third album Slow Burner I (independently out 6/25/2017). Consisting of Rowan Brind (a.k.a. Wooter), Paul Truitt, Ian McNally, and Sean Kiely, Ridgewood, New York-based four-piece Wooter blend rock and jazz elements into a special something that is uniquely their own. The band describe their forthcoming record as "a compilation (Part 1) of slow burning soothing grooves, the kind of music to ease yourself back into summer." They want their music to break us out of the ordinary, and they succeed at doing so thanks to the intimate, ethereal sonic landscape they sculpt.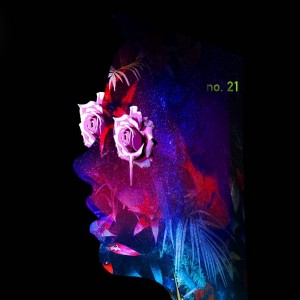 Is this something different than before?
I feel it coming down on me
Like an atom bomb
Broken molecules…
"I Feel Funny" is a transition – the breakdown of a moment into something new, both musically and spiritually. Bookended by a lo-fi garage rock jam that sounds eerily reminiscent of Jimi Hendrix's "Purple Haze," the bulk of the song takes place within the warmth of a blanketing keyboard. Lead singer and guitarist Rowan Brind's voice melts into the background, the band's vocal harmonies adding vibrant, multi-colored layers of feeling that help us reach that euphoric escape.
It's truly hard to craft something so utterly submersive, but Wooter achieve dream status on "I Feel Funny," daring listeners to close our eyes and succumb to their effected textures and hypnotizing tones. Summer's just a dream away: Let it wash over you through Wooter's "I Feel Funny."
— — — —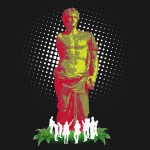 cover © Peter Victor-Gasper
:: Listen to More Wooter ::
[soundcloud url="https://api.soundcloud.com/users/236414303″ params="color=ff5500&auto_play=false&hide_related=false&show_comments=true&show_user=true&show_reposts=false" width="100%" height="450″ iframe="true" /]