Soft People's fiery "Golden Age of Television" is a passionate explosion of discontent and a promising soundtrack to the anti-Trump resistance.
— —
To say 2017 has been a year of political unrest and outrage is quite the understatement: Scandals feel almost commonplace, federal judges are barring executive orders, the White House has become a beacon of intolerance and incompetence… and it's not yet been a year. The indictment of former Trump campaign manager Paul Manafort, who was just this week charged with Conspiracy against the United States and five other charges, reaffirms how utterly far our standards have fallen.
Americans have been activated and energized in new ways this year; protests have been impactful and meaningful in making statements and showing solidarity in defense of democratic norms and liberties. It was only a matter of time until music caught up, and it finally has with California's Soft People, whose fiery new single "Golden Age of Television" is a passionate explosion of discontent at the majority of Americans' disinterest or disregard for the issues plaguing our society.
Won't believe in parts-per-million
living in a sealed-up building no
I don't want to bring you down but
Can you turn up the air conditioning
golden age of television oh
Listen: "Golden Age of Television" – Soft People
[soundcloud url="https://api.soundcloud.com/tracks/345282212?secret_token=s-8b3sB" params="color=ff5500&auto_play=true&hide_related=false&show_comments=true&show_user=true&show_reposts=false" width="100%" height="166″ iframe="true" /] [bandcamp width=100% height=120 album=696916572 size=large bgcol=ffffff linkcol=0687f5 tracklist=false artwork=small track=2524279588]
---
Atwood Magazine is proud to be premiering "Golden Age of Television," the latest single off Soft People's upcoming debut album American Men (independently out November 7, 2017). The duo of San Luis Obispo duo of Caleb Nichols and John Metz craft a driving blend of folk-rock warmth that is as engaged as it is engaging: Their crafty, diverse songs observe and react to shady politicians, misguided masculinity, late-stage capitalism and more 2017 norms – in Trump-adjusted terms.
The thing to remember is, this is not normal. American Men is a reminder of who we are and what the United States of America is supposed to be. "Golden Age of Television" drives the point straight home with biting observations of a disengaged citizenry playing bystander to the new era of injustice.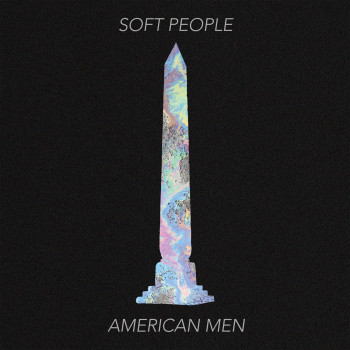 They'll never come around
No they'll never come around because
It's too hilarious
It's so outrageous
He's so cantankerous
She's so courageous
"This was one of the most challenging songs for us to get right in every way," Caleb Nichols shares. "The recording was tricky, the performances were tough to nail down, and the lyrics took some more thought than usual. We really wanted to convey how it feels to be paying attention to pending global disaster while half of our fellow US citizens can't even be bothered to vote every four years. It's so easy to distract oneself with the vast and seemingly limitless 'content' of the current cultural playing field, and nobody wants to talk about a potential climate apocalypse or nuclear war because we don't want to bum anyone (or ourselves) out. This hit us particularly while living in Atlanta in the summer: everyone is inside of a container; either driving, in their houses or in their offices, air-conditioning is always on, screens always flickering."
A little ice
another little ice age
Into a heat wave turns into a heat wave and
Here's the President tweeting to the peasant class
He's on a Twitter-rage on another Twitter-rant)
No
Don't believe in television concentrated Capitalism oh
And I want to bring it down so badly
Running from a burning building filmed it with a cast of millions
I don't want to bring you down but
They'll never come around.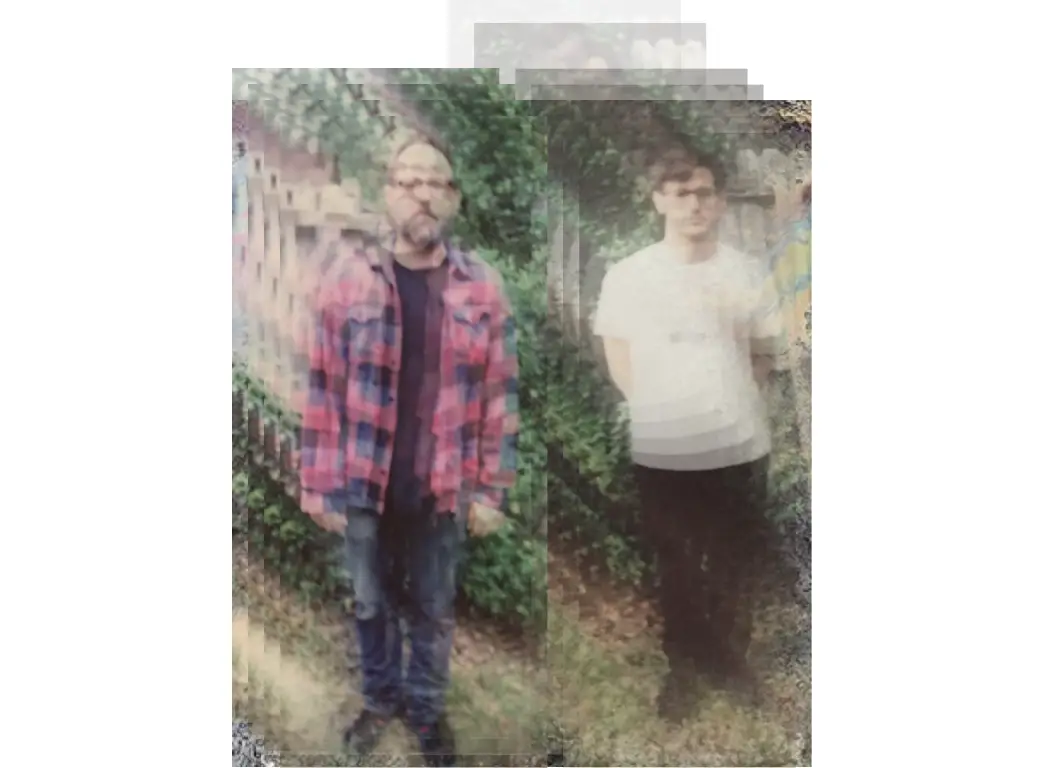 Sometimes it's all we can do to hold it together. Other times, you just want to shout at the top of your lungs. "Golden Age of Television" is one of those other times. Nichols continues: "I was commuting home from work with my AC blasting, thinking about how I would be going straight from the car to the house to watch Game of Thrones or something. And I was thinking about how many people just aren't paying attention to anything because they are sealed-up in their little air conditioned lives, watching TV. Meanwhile we've got Donald Trump, Brexit, Drone Wars, Escalating Climate Disasters… the list goes on."
"Musically, John wrote some amazing guitar lines that remind me of New Order, and we tried lots of different drum loops until we discovered the loops we eventually altered which, paired with the bass part, really reminded us of Bowie's Blackstar. Probably the most eclectic song on the album, it borrows from a wide swath of Western Pop music history."
While Soft People's debut tends to focus on the world at large, it is also highly personal for the couple, having been recorded during a period where their "world [was] basically collapsing," in Nichols' words. "Golden Age of Television" hits home in a lot of ways, reminding individuals how we are a part of a greater whole, and therefore it is our individual responsibility to be vocal and speak out – even though it's easier to sit at home, glued to our Netflix and Hulu accounts.
American Men is available worldwide 11/7/2017, and promises to be a lively soundtrack for the anti-Trump resistance. Prepare yourself with the refreshing verve and eyes-wide-open awareness of "Golden Age of Television," exclusively on Atwood Magazine!
— — — —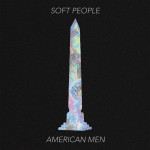 photo © 2017
:: Listen to Soft People ::