There is something wildly intoxicating about a wave of guitars, and Oakland's Wicked Man know exactly how to ride that wave. Just days away from their new EP release, Atwood Magazine is pleased to be premiering Wicked Man's new single, "Maybe Later," which teases the California glaze of Red Hot Chili Peppers over an eclectic, jam-band ready structure. A psychedelia-infused cocktail of Allman Brothers/Grateful Dead-inspired movements waxes over the ears, injecting the last rays of the warm summer sun before November coats us in a white and powdery darkness.
I've done no wrong
Only wanted this to last long
But my eyes are strong
As they wander, you're already gone
Listen: "Maybe Later" – Wicked Man
---
Everyone has had the experience of catching someone's eye at the wrong place or the wrong time – a crowded train; an elevator; an airport security line; the middle of the crosswalk. Wicked Man capture the internal battles of inaction vs. action and nonchalance vs. excitement/caring, creating an unstable atmosphere of daydreams and doubt that ultimately end in the resolve to try again next time: "Maybe Later."
Is it a fairy tale resolution? No. Rather, it's the sort of ending one would expect to see played out in an episode of Freaks and Geeks – it's the real world ending that we don't bother to talk about. The protagonist spends all this time romanticizing about a certain someone, and as a result there's no time left to take action.
Here's to all the shy romantics out there.
Gathering up the guts to approach that random stranger is a skill for the few rather than the many, and often times that maybe later opportunity does not exist. Thankfully, it gets easier with age to cast your doubts aside and do the unthinkable.
Fortunately for us, some good came out of an unfortunate situation: "Maybe Later" is wickedly enticing in the way it spotlights individual instruments while focusing on the band's collective vibe. It is the chill blueprint for a twenty-minute jam session full of heavy licks and sexy twists. Be sure to give "Maybe Later" a good listen here and share your thoughts with us! If you like what you hear, you can pre-order Wicked Man's full EP, Terranean Tremors (out November 6), via Bandcamp! Of the record, frontman Yonatan Tietz says, "Recently my hands started shaking uncontrollably. The only time they don't shake is when my mind is on music. That's where the title of Terranean Tremors came from. The shake within, creates the shake in the music." We'd be shaking too if this were the result.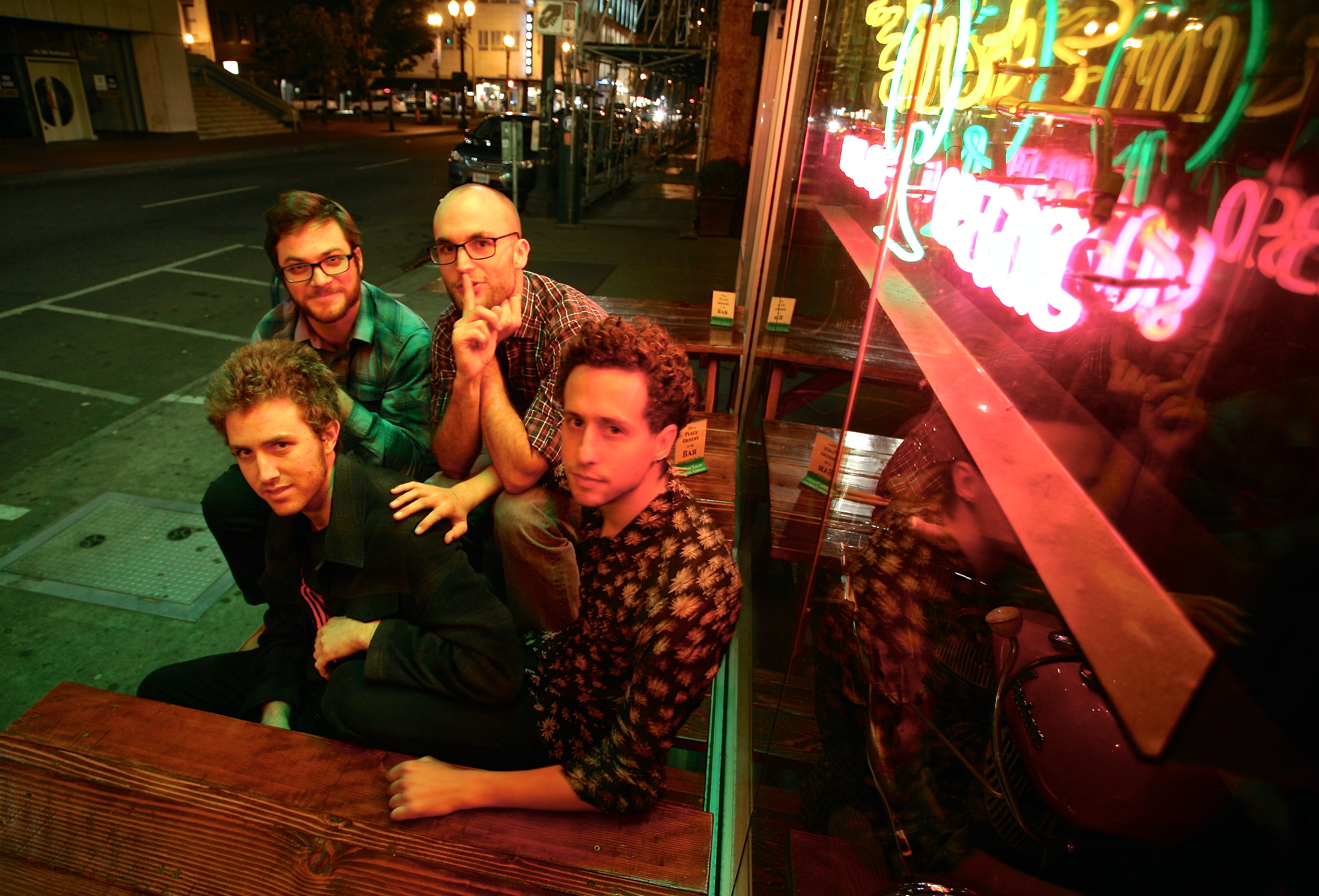 You can follow Wicked Man on Facebook, Twitter and Instagram