RIYL: James Brown, Cee Lo Green, Tiggs Da Author, Anderson .Paak, Nick Waterhouse
Early fans of Earl St. Clair may have heard his soulful roars on his Def Jam debut single, "Perfect," with labelmate Bibi Bourelly. Clearly no amateur in the neo-soul movement, St. Clair's signature croon comes to life in his latest single "Good Time."
This is a party anthem in all senses of the phrase, but its funky throwback feel mirrors its intention precisely. St. Clair calls out the self-aware party-poopers who show up to the club and refuse to let loose in fear of looking foolish.
People don't dance no more
They just stand out there on the floor
I bet you think you look cool
They don't play no more slow cuts
Everything is turned up
I bet you think you look cool
Listen: "Good Time" – Earl St. Clair
[soundcloud url="https://api.soundcloud.com/tracks/292305378″ params="color=ff5500&auto_play=true&hide_related=false&show_comments=true&show_user=true&show_reposts=false" width="100%" height="166″ iframe="true" /]
---
A hard-working man, St. Clair professes that nothing will stop him from having a good time on his well-deserved night out. A funky bassline, some groovy keys action, and an animated brass section blend to create an infectious, light-hearted tune that demands not to be taken too seriously.
He injects a brand new energy into this new jazz-blues fusion. It's old school in the sense that he borrows stylistic elements from some of the greats. However, his modern twist is admirable because it respects the genre, while also incorporating a feel-good theme and production techniques that are very radio-suitable.
"Good Time" can also be heard on St. Clair's in-progress full-length EP titled Songs About A Girl I Used To Know, out soon!
— — — —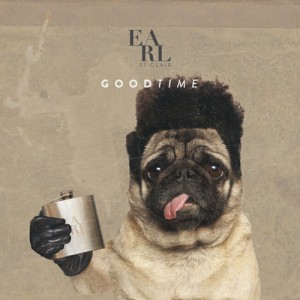 cover photo: Earl St. Clair © 2016