There's a gentle breeze in Evangelia's folky lilt: Honest and easy, free-spirited and self-aware, the artist presents herself as balance of pop shine and raw humanity.
Get ready for something special.
Listen: "Cold" – Evangelia
---
Atwood Magazine is proud to be premiering "Cold," the debut single from NYC-based singer/songwriter Evangelia. Straddling the lines of folk and pop, her introduction is a slow-burning, authentic embrace: With outstretched arms and a hauntingly pure voice, she invites us into her world, telling her subject not to worry – that everything is going to be okay, because she's here.
And she's not going anywhere.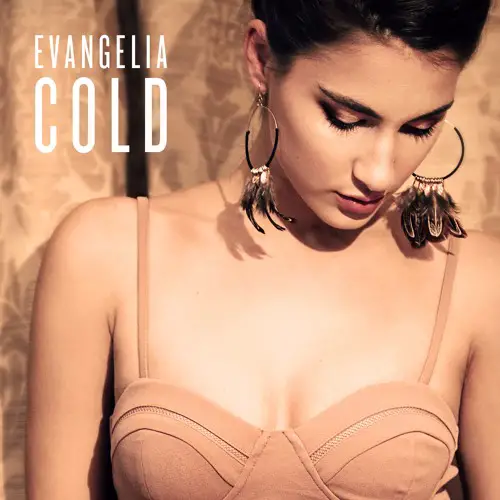 At the end of the day
When darkness threatens peace of mind
When the sun goes away
I'll be there to keep you warm
You'll never have to feel the cold with me
"'Cold' is a song that was written for people to feel good and know that there's someone out there that cares about them," Evangelia shares. Authentic and endearing, Evangelia's sincerity flows throughout "Cold." Her words are simple and endearing, her demeanor knowing and aching: Her outstretched arm touches all who've hurt, no matter how or by whom.
Pain hurts, but Evangelia's debut single is a reminder to all of us that we're not alone: That no matter what we're going through, there are those around us who love us, believe in us, and will fight for us.
Heartwarming and heartfelt, "Cold" shines a little more light in an often dark world. It's an incredibly potent debut that hints at great things to come from Evangelia. Whether you're in need of a little warmth, or just looking for a great song, enjoy Evangelia's "Cold" exclusively on Atwood Magazine!
— — — —
:: Listen to More Evangelia ::