We live on through music: Through voices and instruments, shared emotions and vivid memories. Music is as individual as it is communal, a means by which we can communication our deeper experiences, for which there are no words. OYLS' electric new song "Jerry" keeps it light as a powerful, pulsing tribute not just to a man, but to the words he lived by.
You laid the first frame
Then Jugular vain bite
And though the clear sighted,
strip whitened, inspired, higher self
Bears you up, you're not upright
Listen: "Jerry" – OYLS
---
Atwood Magazine is proud to be premiering "Jerry," the latest single from electro-pop duo OYLS. The "platonic life partnership" of lifelong best friends Michael Lipp and David Kirshenbaum, OYLS' songs are as much for the body as they are for the soul. The band's fourth single continues a solid string of danceable pop anthems, but it's the story behind "Jerry" that lends this song its meaning and deeper value.
Rose blush shadows rib across your spine
Robe you in your weed scraped
hollow where your unrest winds
Jerry – you keep it light
But am I doing it right?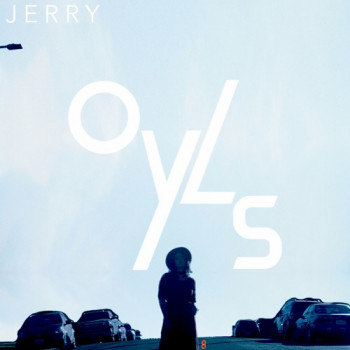 "Jerry was my grandpa's best friend and business partner," shares Michael Lipp. "He was a World War II vet who fought on the front lines on D-Day. He then went on to be a successful businessman who retired at 50 and then spent the rest of his life dedicating himself to the service of others. He started a food pantry that he ran on Mondays and Fridays that has given away tens of thousands of meals. He made books for the blind at the Braille Institute. He would volunteer helping veterans at the VA. He passed away last year. And he was about the closest thing that I knew to a saint. And he played that role for a lot of people. It's written from both my perspective and from the perspective of the people whom he helped. It's asking guidance from someone who is no longer with us. He had a motto: keep it light."
Jerry – the saints all razed
By the stains of our disquiet
And by the ice blended, endorphin lozenged,
self affirmed, and digitally sermoned
I'm up but just thin tight
A man on a bench has your quiet eyes
Strikes me that your careful gaze will never blink on mine
Sonically, OYLS are a blend of Daft Punk and Hunter Hunted, Bad Suns or COIN – a guitar-driven pop band with a flare for disco. As such, "Jerry" isn't immediately sad or moving in the way a tribute might be; instead, much like the man's endearing attitude and go-getter mentality, "Jerry" keeps it light, grooving 'til the sun comes up.
In that way, this song is an incredibly special means of honoring someone and carrying on their message: It spreads the same light and warmth Jerry Rabinowitz, a beloved member of many communities and a true mensch, lived for.
— — — —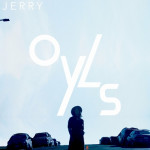 OYLs © 2017
:: Listen to OYLS ::