The Shadowboxers' Scott Tyler Schwartz captures the intimacy and intensity of new love in "Time & Temperature," the smoldering lead single off his forthcoming debut solo album, 'Everything Short of a Miracle.'
"Time & Temperature" – Scott Tyler Schwartz
---
There's an undeniable sweetness to that first fall; when love is young, fresh, and full of wonder; when you're taking those very first steps together, figuring each other out on a daily basis. Every day is electric, filled with possibility and potential; every moment is exhilarating and emotionally charged.
We never forget the magic – and the momentum – of that first fall, and even if the memories fade, the emotions remain. Scott Tyler Schwartz captures the intimacy and intensity of new love in "Time & Temperature," a hot, smoldering R&B eruption.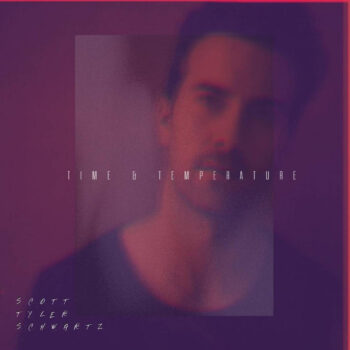 I met her at the station
The minutes started flying by
The sooner it got later
I had to make her mine
What if I said
Something to cut in line
What if I went too much too early
No I should let it be and bide my time
Even though I
I want you now
Independently released May 5, 2023, "Time & Temperature" is the start of something very special indeed. The lead single off Scott Tyler Schwartz's upcoming debut solo album Everything Short of a Miracle marks the beginning of an exciting new chapter in the artist's career as he steps away from his critically acclaimed band and into a project that bears his own name and likeness.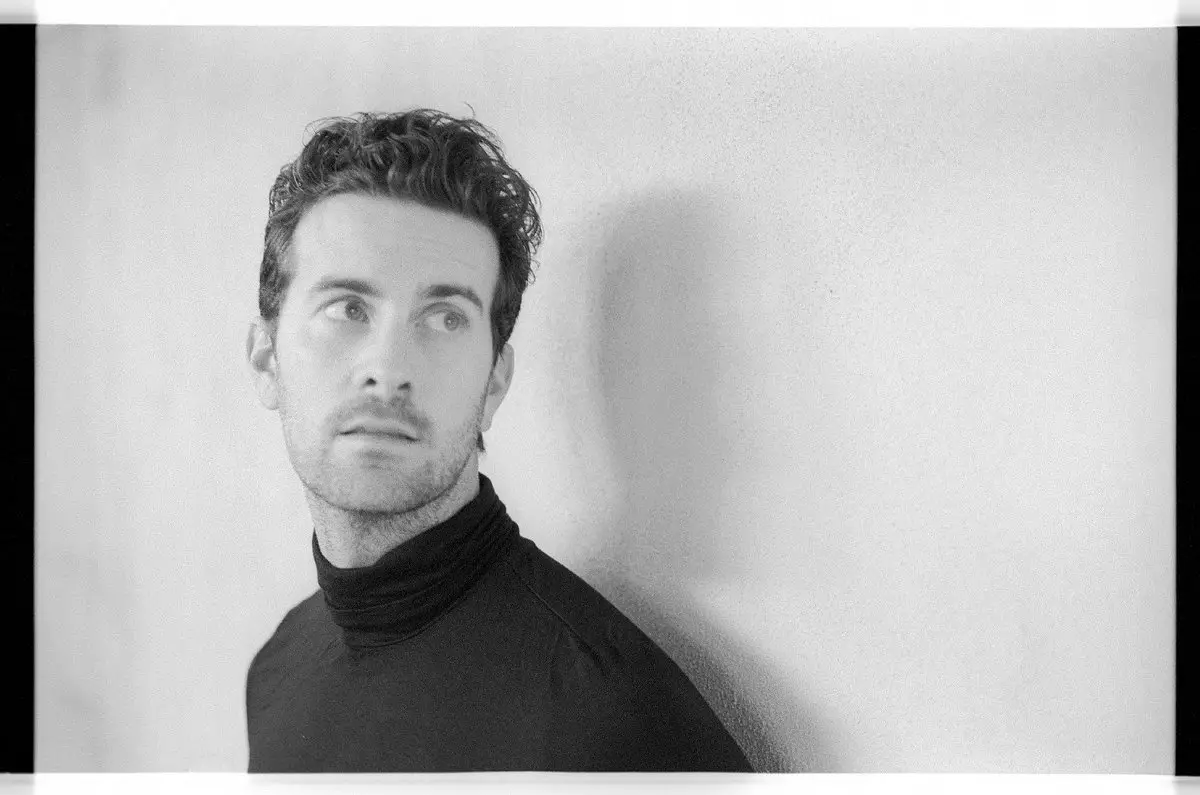 A longtime favorite on Atwood Magazine's pages, The Shadowboxers made an indelible mark with 2020's long-awaited sleek and soulful debut studio album The Slow March of Time Flies By. I gave the record a perfect 10/10 score in my album review, further describing it as a "majestic musical masterpiece" and a "truly unparalleled" listening experience: "The band of Scott Tyler, Matt Lipkins, and Adam Hoffman sound cool, confident, and polished throughout an immersive twelve-song journey that bends and blends genre, marrying classic and newer R&B sounds with funk, neo soul, and pop elements. Timeless, achingly emotive, and utterly nuanced, The Slow March of Time Flies By is the debut every band wishes they could have."
It should be noted that The Shadowboxers are, by all accounts, alive and thriving: The band has released a second album's worth of singles in the years since their debut LP, most recently releasing the sweltering song "Shot in the Dark" in March and the achingly soulful "All You Have to Do Is Lie" – a song they've been teasing for years – this May!
---
Schwartz has concurrently been delving deep into his own craft, trying to figure out who he is as a standalone artist and what it means for a song to come from him and now his band. He's released a few other tunes before this one, most notably 2022's "Young & Old," which was accredited to both him and The Shadowboxers, but "Time & Temperature" is a definitive, conscious page-turn. The song, as well as Schwartz's forthcoming self-produced solo album, are the product of three years of writing and recording.
And what a sweet, seductive way to start your story. "Time & Temperature" is a tender recounting of burgeoning love, complete with Schwartz's signature falsetto vocals that can't help but remind us of the one and only Justin Timberlake – who just so happens to be a mentor, and worked in-studio with the band back in the day.
Time and temperature
The heat is rising
Time and temperature
Feel it unwinding
Something's gonna change
Fight it with patience
Give it time and temperature
Till' we get lightning
"While The Shadowboxers were making Slow March, it became clear to me that stepping out from the band and using my own name was a necessary next step in my artistic development," he tells Atwood Magazine. "But I had no idea what I'd get, and as I started writing and recording these songs, and they came out so personal, it had to be my name. My full name. And it had to be only my name…no other co-writers or producers (the duet on 'Satellite' is actually with my wife!). So in that sense, no matter what happens with this album, I've already won."
"'Time & Temperature' captures the early stages of new love – when every look or touch packs a punch that hits like a freight train," he adds. "It's about wanting to savor those subtle moments so when you turn your heart on full blast, it's that much sweeter."
She's flipping through the stations
Her feet are by the cherry wine
Slowly creeping over
To tangle up in mine
After we spent so many summer nights
Seeing the sky light up so brightly
When did you get that look that's in your eyes
That I've never seen before
With its smile-inducing warmth and raw passion, "Time & Temperature" is the perfect reintroduction to a voice we've already known and loved many times before. Stream Scott Tyler Schwartz's first song of the year exclusively on Bandcamp (for now), and keep up with him via the links below as he teases out his debut solo album Everything Short of a Miracle, release date TBA.
This is the start of something special. or as Schwartz says, "the heat is rising."
Did you think that when you took my hand
We would make it to the other side
Did you really see a master plan
Or did you think that all we needed was some
Time and temperature
The heat is rising
Time and temperature
Feel it unwinding
Something's gonna change
Fight it with patience
Give it time and temperature
Till' we get lightning
— —
"Time & Temperature" – Scott Tyler Schwartz
— — — —
 © 2023
:: Stream Scott Tyler Schwartz ::
---