Electro pop duo HANNIE are poised for a big year, and they're starting 2019 off right by stirring up a little "Drama."
— —
"Drama" – HANNIE ft. Hicari, Isaiah Dreads
---
Nothing good ever came from dwelling in drama, until now. HANNIE'S new song "Drama" with Hicari and Isaiah Dreads is a euphoric, feel-good reminder that there's always two sides to a story – you can either fight, give up, or listen. By the end of this track, we'll all be chanting "drama, drama, drama" at the top of our lungs!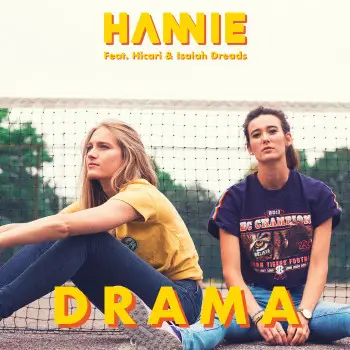 She looks a little like the girl
That you told me not to worry about
Told me not to worry about
Now you know you're letting me down
Did I get what I deserve
Cos karma keeps coming around
Karma keeps coming around
And I'm not try'na figure it out now
Atwood Magazine is proud to be premiering "Drama," HANNIE's fifth single and their first release of 2019! One of Atwood Magazine's 2019 artists to watch, HANNIE is the East London-based pop duo of multi-instrumentalists Hannah Koppenburg and Annie Wagstaff — Hannah + Annie = HANNIE. After debuting in early 2018 with "Cosmic Bound" (feat. Carys Selvey), the pair have continuously wowed audiences with catchy pop song after catchy pop song. Atwood Magazine described their intimate anthem "Low Key" as "an infectious outpouring of passionate pop energy and intense emotion." Their previous release, November's "Stay Another Night" featuring Hight, is a jammy, fast-paced breakup of sorts – sometimes it's hard to tell if a song so upbeat is really about a "sad subject," or if we're just reading the lyrics wrong. HANNIE are about the good vibes, but they accomplish this while still working in strong stories and layered themes that make each song an exciting adventure.
It goes without saying that HANNIE are poised for a big year, and they're starting 2019 off right by stirring up a little "Drama." Performing alongside fellow Brits Hicari and Isaiah Dreads, HANNIE take listeners through a thrilling tale of tension and trouble in paradise. As the song suggests, HANNIE's dynamic song dwells in the darker side of relationships, and all the spectacle that can come with their fallout. HANNIE explode in a chorus of euphoric energy:
Drama drama drama lover
You're bad for the other
Yeah it's drama that you love her
but you're perfect for each other
Won't you keep it to yourself
You're bad for my health
When I said go to hell
I didn't think you'd come back
with somebody else
While its lyrical content may be dark, "Drama" is upbeat and effusive – an unapologetic singalong meant to be pumped at full blast. Hicari's warm tenor adds extra depth and flavor to the mix as he sings the second verse and joins HANNIE in the chorus; meanwhile, Dreads' third verse rap paints a dazzling portrait of emotions post-breakup with effortless flow. His words capture the lingering feelings in a relationship's aftermath, speaking to how much two people can get to one another and give each other drama long after the "I love yous" have stopped. Throughout all of this, "Drama" inspires smiles and good feings. It's a fun song – it's what HANNIE do best!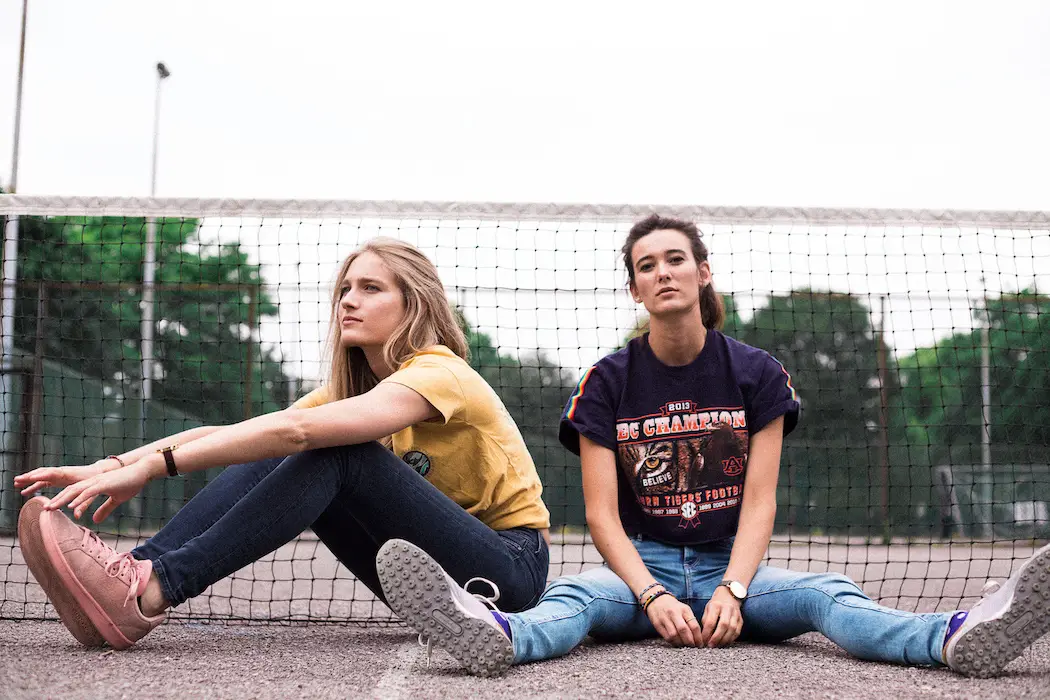 "We love this track and it was the most fun ever to make because it was so collaborative," HANNIE tell Atwood Magazine. "We wrote it with Shai and Ryan (Hicari) and just had so much fun in the studio which is so important for us. If it makes you feel good it's likely to make everyone else feel good, and that's what we want to get across with our music! We've all had 'Drama' with people we thought were close to us and the song is written out of both perspectives, the guy and the girl which we thought was important to give the message that there are always two sides to a story. Later on we played the demo to Isaiah Dreads when he came round to our studio, and he basically immediately started rapping over the middle eight, so it was a no brainer to keep him on the track – which makes it even more exciting for us, since we've never released a song with a rap feature before!"
Maybe you've had some recent drama of your own – or maybe you've seen stuff play out in your friends' lives, or on TV. Drama is everywhere, but it's never been as fun as it is with HANNIE, Hicari, and Isaiah Dreads. Their song manages to take all the troubles away, while at the same time painting a vivid portrayal of stress and tension between two people who probably just aren't right for one another.
Bop along with this bona fide jam by streaming "Drama" exclusively on Atwood Magazine, and stay tuned for more from HANNIE in the months to come!
You never gave me room to breathe
And I was always crossing the line
I was always crossing the line
But you can go wherever you like
Yeah I tried to keep the peace
But all you do is put up a fight
All you do is put up a fight
Yeah you do it very night…
"Drama" – HANNIE ft. Hicari, Isaiah Dreads
— — — —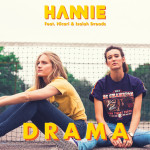 ? © 2019
:: Stream HANNIE ::