MGMT's "Hand It Over" is a psychedelic spin on the pop tracks your high school self fell for, but the lyrics are a little too relevant for 2018.
— —
The psychedelic duo you spent your high school socials classes daydreaming about have just released their fourth album, 11 years after the iconic Oracular Spectacular was introduced to your spritely ears. One could argue that MGMT have had their hits and misses since then – a reasonable track record for a band whose sound has made such a fervent departure from the pop tracks that initially broke them out – but with "Hand It Over" clocking in as the third single off their fourth album and a stacked six months of touring ahead, it's shaping up to be an eventful 2018 for Andrew VanWyngarden and Ben Goldwasser.
The joke's worn thin, the king stepped in
Now we'll see who is who
Look who's bending over
But the stars weren't wrong, the time felt right
We both knew it was true
The smart ones exit early
And the rest hope for a shoulder
---
Pleasing the masses has never been a point of concern on MGMT's agenda, but of the three singles released in advance of Little Dark Age, the latest packs the most universal appeal in terms of sound. The album's initial single and title track draws on '80s electropop, while "When You Die" falls into what one might consider a 'niche' category with its jagged guitar coupled with recurring renditions of "go fuck yourself." Comparatively, it's hard to find anything offensive about the layers of dreamy synth and the '60s psych pop vibes on "Hand It Over."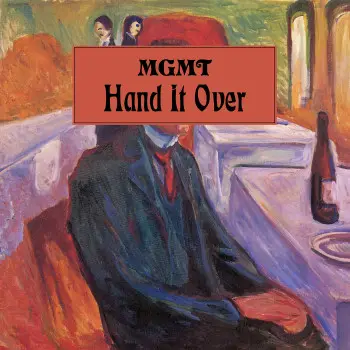 Like the three albums that preceded it, Little Dark Age was produced with Dave Fridmann of Tame Impala, whose influence especially comes through on this track. Initially, the melody gives off the familiar echo of Grizzly Bear's "Two Weeks," but once the tempo catches on and VanWyngarden's subdued vocals start the verse, the track takes on an identity of its own.
The deals we made to shake things up
And the rights that they abuse
Might just fuck us over
Lyrically, one could make some pretty strong inferences between VanWyngarden's word choices and the political climate of the last year and a half (a fact MGMT haven't denied). Yet while one could spend all day lamenting the parallels between MGMT's words and the 45th presidency, surges of buoyant instrumentals and early Beach Boys-style harmonies eclipse the song's disheartened lyrics.
It's the same old trick
They played their hand
Now there's one thing to left to do
It's time (hand it over)
Unlike the verse-chorus structural loop that's normally applied to pop tracks, "Hand It Over" is comprised solely of verses, and holds out until the last 60 seconds before erupting into the final section and dissipating into a hazy fade-out that feels almost visually synesthetic. MGMT's fourth album, Little Dark Age, is out now via Columbia Records.
— —
— — — —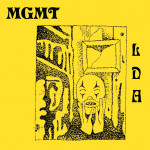 ? © Columbia Records
:: Stream MGMT ::