Jade Bird unleashes her raw, animated spirit in "Uh Huh," a rip-roaring affair spitting fiery energy with hard rock intensity.
for fans of Janis Joplin, Aerosmith, Led Zeppelin
— —
Atwood artist-to-watch Jade Bird already made 2018 her year with winning hit single "Lottery," which we're still playing on repeat. Now, the Brit is cementing her presence and reputation, ensuring a top spot in our hearts and on charts with her raw, fiery new single "Uh Huh."
Does she wake up
put on makeup in the bathroom
And go to work and stay real late
and text you she'll be back soon
Bet her boss runs his fingers
down her platinum do
I bet you never thought about that
Did you?
Listen: "Lottery" – Soft Streak
---
Released yesterday, July 31, 2018 via Glassnote Records, "Uh Huh" is Jade Bird's third single of 2018, following the infectiously memorable "Lottery" in January and the intimate acoustic ballad "Furious" in May. A rip-roaring affair spitting fiery energy with hard rock intensity, "Uh Huh" reveals Jade Bird's raw, animated spirit in such a way that's never been felt before on record.
Thankfully that's all about to change, as the release of "Uh Huh" coincides with Bird's debut US headline tour announcement (dates and detail below). "I wanted to record the song live with my band to capture the energy we have when we perform it on stage," the artist said in a press release. "I have always been obsessed with that raw, band-in-a-room sound, and I am so happy with the result. It's got an attitude that is a big part of who I am, and what I write about." How better to embark on a major 28-date tour, than with a song that begs to be heard live?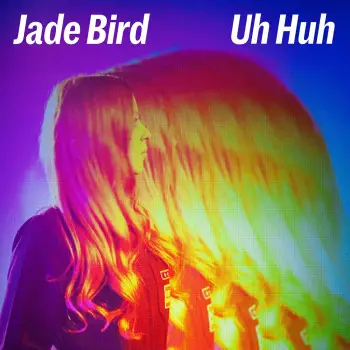 "Uh Huh" truly showcases another side of Jade Bird's artistry. She refers to it as "a new shade to my music and songwriting." As artists grow, they tend to give more of themselves over to their art; to be more honest, vulnerable, and forthcoming in their lyrics and music. A wit this strong and an attitude this pure don't spring up overnight – they come naturally to twenty-year-old Jade Bird, who's found for them a voice in "Uh Huh."
What a way to unleash yourself.
Like in "Lottery," "Uh Huh" finds Jade Bird singing to an ex – only this time, there's no remorse, nostalgia, or lingering love left in her voice. She lets loose with hard rock rancor as she observes her ex's new girlfriend treating him the way he once treated Bird: "She's got you where it hurts, but you don't seem to see that while she's out at work, she's doing what you did to me," Bird sings in the song's breakdown. Her voice, confident and brazen, betrays a snarky smile of contentment as she watches karma come back around, and for her ex to finally get his due.
It feels good, in a dark, devious way, to know someone who hurt you is under another's thumb. Indulging in mirth with bold, shameless assurance and dazzling charm, Bird sings fast and ferociously. She explodes from a mellow pre-chorus into an impassioned belt as "Uh Huh" hits its peak:
And it's none of my business
And I don't want to get involved
If you're thinking that she's good
I think you should be told
She's got you on your knees like a little boy
Everybody sees that you're just a little toy
She's got a boxful that her daddy likely bought
She asks you if you love her and you nod and say
Uh huh
Balancing dark satisfaction against her own personal anger and residual pain, Jade Bird sings swiftly from a place of power and pride. Her all-out  screams, cries layered thick with emotion, recall the likes of Janis Joplin and Aerosmith's Steven Tyler: At just twenty years old, Jade Bird is coming into her with a charismatic voice and irresistible charm.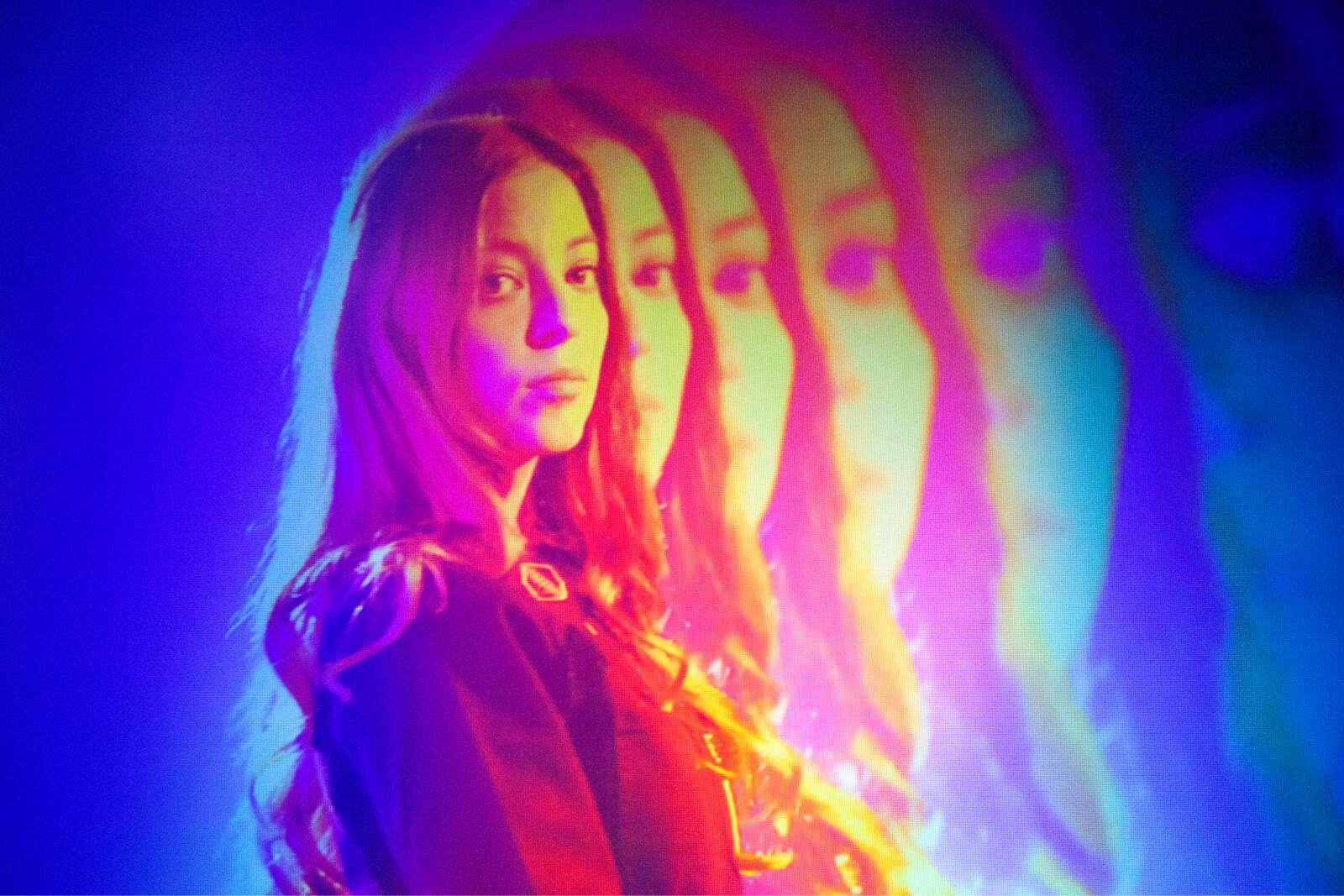 Does she wear short skirts
so you don't ask her
if you can check her phone
Talk about the guys at work
So you feel ego central
Like fancy cars and football teams
is she like continental
With a European accent does she speak
Oh so gentle
And it's none of my business
And I don't want to get involved
If you're thinking that she's good
I think you should be told
Clocking in just under two and a half minutes, "Uh Huh" is a quick but instantly memorable piece of dynamite – a thrill explosion of sound, energy, and emotion. It's the kind of song you can't help but want to sing along to, as you play it endlessly on repeat. Stream Jade Bird's "Uh Huh," out now, and see for yourself why Jade Bird is a surefire star in the making.
— —
— — — —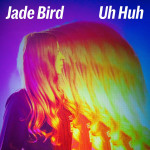 ? © Kate Moross
---
:: Jade Bird ::
---
:: Jade Bird Tour Dates ::
*Anderson East / †First Aid Kit
8/21—San Luis Obispo, CA—Fremont Theatre
8/22—Saratoga, CA—Mountain Winery
8/24—Jacksonville, OR—Britt Festival
8/25—Bend, OR—Les Schwab Amphitheater
8/31—Portland, OR—Doug Fir Lounge
9/1—Vancouver, BC—Biltmore Cabaret
9/2—Seattle, WA—Bumbershoot Festival
9/6—San Francisco, CA—The Chapel
9/7—West Hollywood, CA—Troubadour
9/8—San Diego, CA—Casbah
9/9—Phoenix, AZ—Valley Bar
9/12—Salt Lake City, UT—Kilby Court
9/16—Kansas City, MO—recordBar
9/18—Dallas, TX—Club Dada
9/19—Austin, TX—Antone's Nightclub
9/20—Houston, TX—White Oak Music Hall
9/22-23—Franklin, TN—Pilgrimage Festival
9/22-23—Indianapolis, IN—Holler on the Hill 2018
9/25—Charlotte, NC—The Fillmore Charlotte
9/26—New York, NY—Bowery Ballroom
9/27—Boston, MA—Brighton Music Hall
9/28—Washington, DC—Rock & Roll Hotel
9/29—Philadelphia, PA—The Foundry at The Fillmore
10/2—Toronto, ON—The Horseshoe Tavern
10/3—Ferndale, MI—The Magic Bag
10/5—Davenport, IA—Triple Crown Whiskey Bar
10/6—Minneapolis, MN—Fine Line Music Café
10/7—Chicago, IL—Lincoln Hall