Fresh off a major label signing, Holly Humberstone opens up about her raw, visceral, and heartfelt new ballad "Haunted House," a poignant and spellbinding ode to her childhood home and lost loved ones.
Stream: "Haunted House" – Holly Humberstone
---
A poignant and spellbinding ode to her home and lost loved ones, Holly Humberstone's new ballad is as visceral and heartfelt as it is achingly raw. "Haunted House" bleeds with intimate vulnerability as the up-and-coming British artist memorializes her childhood family home, capturing in song a lifetime's worth of memories and emotions, special stories and lessons learned.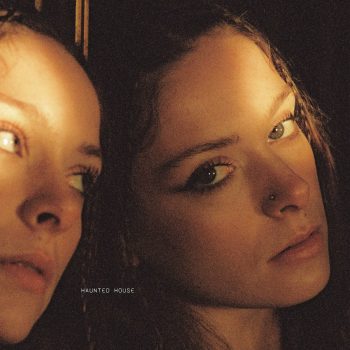 They say this house is haunted
But all these ghosts I've grown with
As it slips away from me
I still hold on hopelessly
I lay my head to sleep and say goodnight
Bringing up four daughters
Made a house a fortress
Dirty knees and honey bees
Nowhere else would sting as sweet
Can't believe we're turning off the light
Released on April 6, "Haunted House" is Holly Humberstone's first single of 2021 and the first single off her forthcoming sophomore EP. An Atwood Magazine 2021 artist-to-watch, Humberstone rocketed into the spotlight over the past year: After introducing herself in January and releasing her debut EP Falling Asleep At the Wheel in August, Humberstone enjoyed critical acclaim from the likes of The New York Times, Variety, NME, Atwood, and more – going on to perform on The Late Late Show with James Corden and record a special acoustic duet of "Heat Waves" with Glass Animals' Dave Bayley. To cap it all off, she came in as a runner up to the BBC Sound of 2021 Poll.
Considering she was an unknown artist at the top of last year, it's safe to say Holly Humberstone truly made the most of 2020 – and she's already making more waves in '21.
She began the year by announcing her major label signing to Darkroom / Interscope / Polydor Records, with a new EP (supposedly featuring a collaboration with The 1975's Matty Healy) on the way.
Her new song now finds Humberstone at what she herself calls her "most vulnerable." A bittersweet two-minute song without a chorus, "Haunted House" gently rises and falls in intimate waves of reflection, coming to a passionate crescendo only at the very end. It's a dark moment of revelry for the artist as she says goodbye to her home of 20 years.
And one day I'll drive past you
If I recognize you
I'll try not to stay too long
See the soil I grew upon
In a couple years I'll be alright
So darling, pull the curtains
And in the morning
Let me lie here with you
Don't say that I'm leaving
In the morning
Let me lie here with you
"I wrote this song about the old and characterful house I grew up in," Humberstone says. "The house is such a huge part of who I am and our family. With my sisters and I moving out and living separate lives, coming home feels very comforting and one of the only things keeping us all connected. The house is almost falling down around us now though, and we've realised that pretty soon we'll be forced to leave. There's a cellar full of meat hooks and a climate so damp mushrooms grow out of the walls. Loads of people have probably died here in the past but I've always felt really safe. It's like a seventh family member. It's part of me."
Holly Humberstone recently opened up to Atwood Magazine about "Haunted House," sharing memories of home and discussing music as a form of therapy. Dive into this special song in our interview below!
— —
Stream: "Haunted House" – Holly Humberstone
A CONVERSATION WITH HOLLY HUMBERSTONE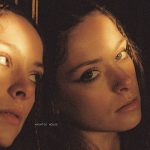 Atwood Magazine: Holly, we've only just begun recovering from your debut EP, only to be hit with "Haunted House." Why return with this song?
Holly Humberstone: Over the past few years I've been writing a lot about the changes I've been going through. I moved out of my childhood home to London, been through heartbreaks, lost loved ones, and so life's been feeling pretty strange recently. I feel like this second EP is really going to encapsulate everything that's been going on. Writing Haunted House and leaving my home feels like where all of these changes started to happen. I've lived in the house forever. It's very old, falling down and has now become too bad to live in. I wrote a lot of my first EP there, and being told that we had to leave the house has always been something I'd dreaded. I remember writing Haunted House and feeling so much relief that I'd paid tribute to the place that brought me up in some way. I wanted it to be the first track because it's genuinely the most vulnerable song I've ever written.
How did this song come about, and how do you feel it captures your artistry and musical identity?
Humberstone: I wrote the song at the end of the summer last year. I'd just lost a close family member and it was my first time writing after losing them. I was very raw and struggling with how to understand everything that was going on around me. Needing to leave the house around that time too, it all seemed to be changing at once. I had this horrible feeling that everything precious from my childhood was slipping away. The house is really characterful and my friends say they've seen ghosts around; there's a really creepy cellar with frogs in it and lots of hidden passageways so I'm sure there are! I've always felt so safe at home and it got me thinking that if there were ghosts in the house then they must be nice ones that have watched over my sisters and I as we've grown up! A lot of the time when I'm writing it's a form of therapy and that's why my lyrics are always so honest and vulnerable. I feel at peace with everything that's changing now and writing Haunted House really helped me heal.
Congratulations on your signing! How has your career changed (if at all) since signing with the majors?
Humberstone: Since I started releasing music I've always found things have worked best with a tight team of people who really understand the project. I'm not great under pressure, so it has been important for me to be able to create freely in my own time without any external pressure from labels. I feel like my team now is an expanded version of the little team I started with and I truly don't feel like much has changed at all. I'm so happy with the little family I've built around me!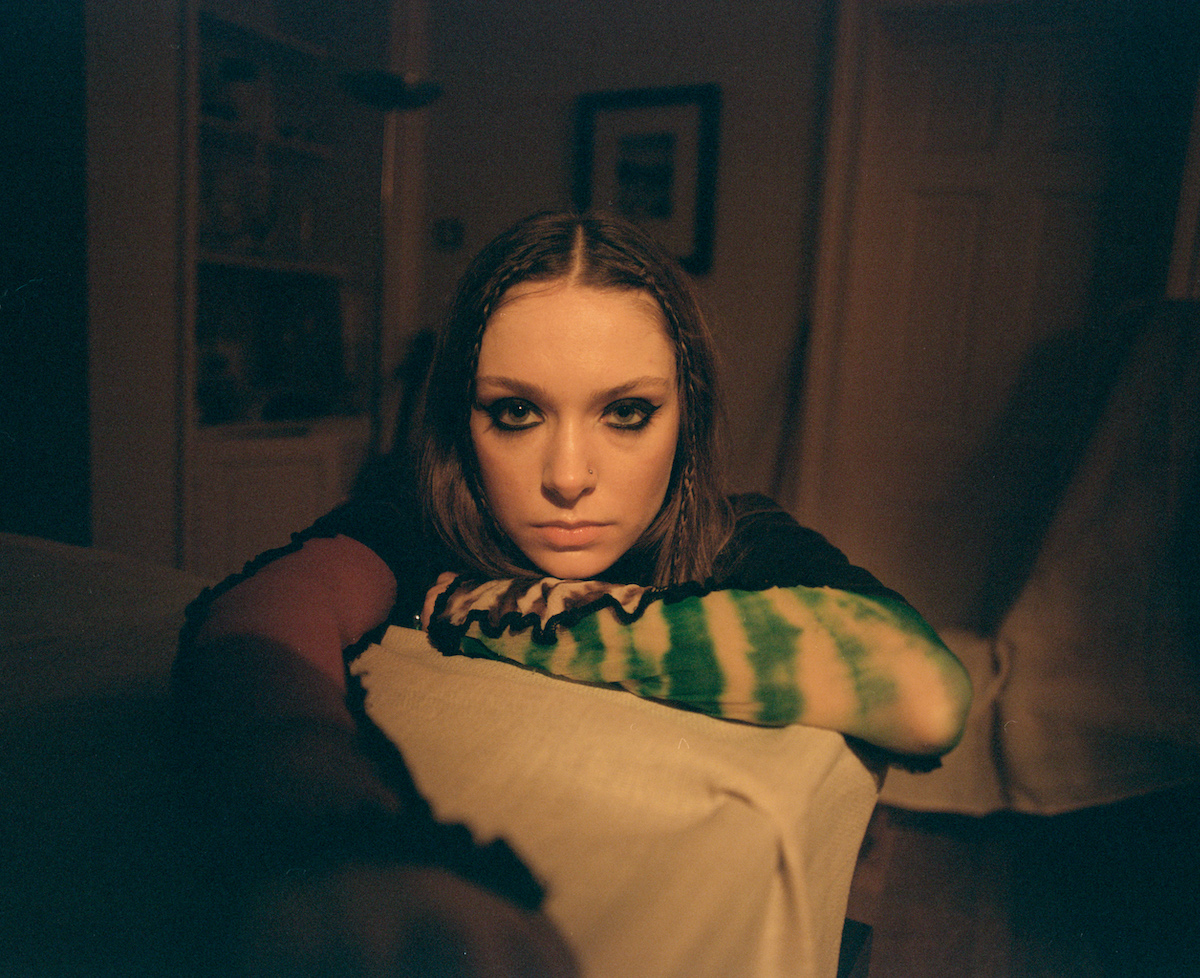 "They say this house is haunted, but all these ghosts I've grown with as it slips away from me," you sing in the opening line. "I still hold on hopelessly, I lay my head to sleep and say goodnight." Can you talk about your relationship with your family home and the feelings that came to you as you wrote this song?
Humberstone: Growing up with three sisters, the house was always such a creative mess, and my parents were always really encouraging for us to make art and music and play together. It was very mad but always fun, and there was always music playing. The house is such a huge part of who I am as I've lived here my whole life and all my family memories are in the house; it almost feels like a seventh family member to us. We're massive hoarders too; there are things behind every door & sofa, under the bed, etc.! Leaving such a sacred place has always been something I've tried not to think about because the thought of it has been too painful to confront.
This song is beautifully devoid of a chorus. Can you talk about your songwriting process and the decision to go chorus-less here?
Humberstone: It wasn't a conscious decision to write the song without a chorus. It just came pouring out of us in a few hours because I just really needed to say all these things I'd been feeling for so long. I wasn't even thinking about the structure of the song when I wrote it, but listening back it sounds a lot like how the house feels to me, kind of like a bittersweet nursery rhyme.
Lastly, what do you hope listeners take from "Haunted House," and what did you take from writing it and now putting it out?
Humberstone: Writing has always been my way of working through confusing things that are going on in my life and making sense of them. I feel like so many people are experiencing loss or change right now with everything going on in the world! I just hope Haunted House can provide some kind of comfort for someone going through a change, like writing it did for me.
Thanks Holly! Excited to hear from you, and hope to reconnect some more as the year goes on.
Humberstone: Thanks for having me!
— —
Stream: "Haunted House" – Holly Humberstone
— — — —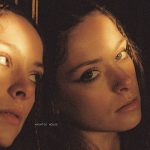 ? © Jordan Curtis Hughes
Holly Humberstone