A vulnerable outpouring of ethereal, enthralling self-expression, Amy Milner's debut album 'spell_hope' lays it all out as the artist finds hope in dark spaces, order in chaos, and freedom in sound.
Stream: 'spell_hope' – Amy Milner
[soundcloud url="https://api.soundcloud.com/playlists/1136781541?secret_token=s-SqRRFTsrBLl" params="color=ff5500&auto_play=true&visual=true&hide_related=false&show_comments=true&show_user=true&show_reposts=false" width="100%" height="450″ iframe="true" /]




---
Suffolk's Amy Milner has already made a name for herself as an up-and-coming British singer/songwriter, experimenting with productions and arrangement that elevate her intimate art to enchanting heights. She set herself up for success with not one, but two moving EPs in 2020 – each of which seemed to capture her in moments of intense isolation and self-discovery – yet it's on her long-awaited debut album that Milner seems to find her voice, crafting for her audience a stirring experience of highs and lows that revel and recoil in a space of deep reflection and personal growth. A vulnerable outpouring of ethereal, enthralling self-expression, spell_hope lays it all out as Amy Milner finds hope in dark spaces, order in chaos, and freedom in sound.
Running around
Trying to cover ground
Till every answer's learned
Till every stone's unturned
I'm tiring, realising
Not every case gets closed
Can't fill the gaps with gold
My head's a rushing waterfall
Must we find
Where all our secrets hide
Sometimes I think I'd rather
Turn a blind eye
Maybe I'll board this train, try to get away
But at the end of the day
The world's just one big place
Released April 16, 2021 via independent label EKT Records, spell_hope resonates with resilience, inner strength, and uncompromising honesty. Heartbreaking ballads and inspired anthems coalesce in a pattern of highs and lows that reflect the throes of life – thoe moments of joy, sorrow, and everything in between that chart our days and nights. As has been the case for much of her career, Amy Milner infuses electronic elements into her poignant alt-folk songwriting to create a "folktronica" blends of sound similar to artists like Gordi and Bon Iver: "Vast, sweeping soundscapes surround the artist's powerful, commanding voice akin to that of Florence Welch (Florence + The Machine)," Atwood previously wrote of her music. "Every breath feels close enough to touch, and each utterance melts into a hybrid acoustic-electric background that feels distinctive, at once mellow and radiant, dark and light."
In premiering Milner's Plans EP – her first of 2020, released in January of that year – Atwood Magazine praised Milner as simply spellbinding, going on to call her EP "a poignant and uplifting set of beautiful, breathtaking songs that help us think clearly and feel deeper": "The artist's first major release since 2017 finds her working closely with producer and long-term collaborator Tim Larcombe (Lana Del Rey/Halsey) to deliver an emotive, genuinely stunning 19-minute experience rife with joy, pain, hope, and more palpable raw emotions."
---
Milner kept the music coming throughout 2020, following Plans with the five-track Big Bad Thoughts EP in September and more singles to close out the year. Impressively, her debut album takes very sparingly from this previous bevy of material, introducing a majority of new tracks into the artist's repertoire rather than stacking one EP atop another. For Milner, spell_hope is a very long time in the making – a journey that's taken years to manifest, and one that feels all the sweeter as a result.
"Getting to release my debut album has been a benchmark since I was at school and determined to make a career out of music," Milner tells Atwood Magazine. "More than a decade later, via twist and turn aplenty, it is fair to say I am pretty excited! I began working on recording the material for spell_hope with producer Tim Larcombe in Brighton exactly three years ago, in April 2018. I had never felt SO thrilled to go to work every day. Originally we were working with a label, but after that plan was thwarted (big. old. long. story.), we were left with all these masters and no home that felt right for them. Later we resolved to set up our own label and do it ourselves; with a bit of extra work, I could keep working with the people I wanted, keep the music sounding how I wanted, and keep things looking how I wanted. Individuality has always been non-negotiable for me. If I'm going to give this slightly rogue choice of career path a stab, where competition for eartime is higher than ever, what's the point of someone coming along trying to ring out any uniqueness I might have in order for me to fit somebody else's formula? More still, after witnessing similar situations first hand, I knew that if I didn't start reeling in the numbers and the cash toot sweet, I'd soon be tossed off that conveyor belt anyway. I'd rather gamble on the power of ambition, hope and hard work."
"For years this album has been on my mind, and there were songs I wrote over time which I was determined would form the skeleton of it; little markers of life or observations that felt particularly important to me. When I started recording with Tim he was extremely mindful of this and understanding of my preferred creative process for writing the core melody & lyric of a song. Later we developed our approach and Tim started making me bits of music which would form a bouncing board of inspiration, and source a whole mass of brand new songs. Suddenly I had all this material to look back over and think "so what have I been getting at here?" – often I write in this kind of open, subliminal headspace and things make more sense to me later on. I had been hoping to work with Tim for a while, but I never anticipated just how successful and enjoyable our musical partnership would be. The vision was unforced and unassuming, it was just a development of what came naturally, and I'm pleased that has become my opening statement as an artist."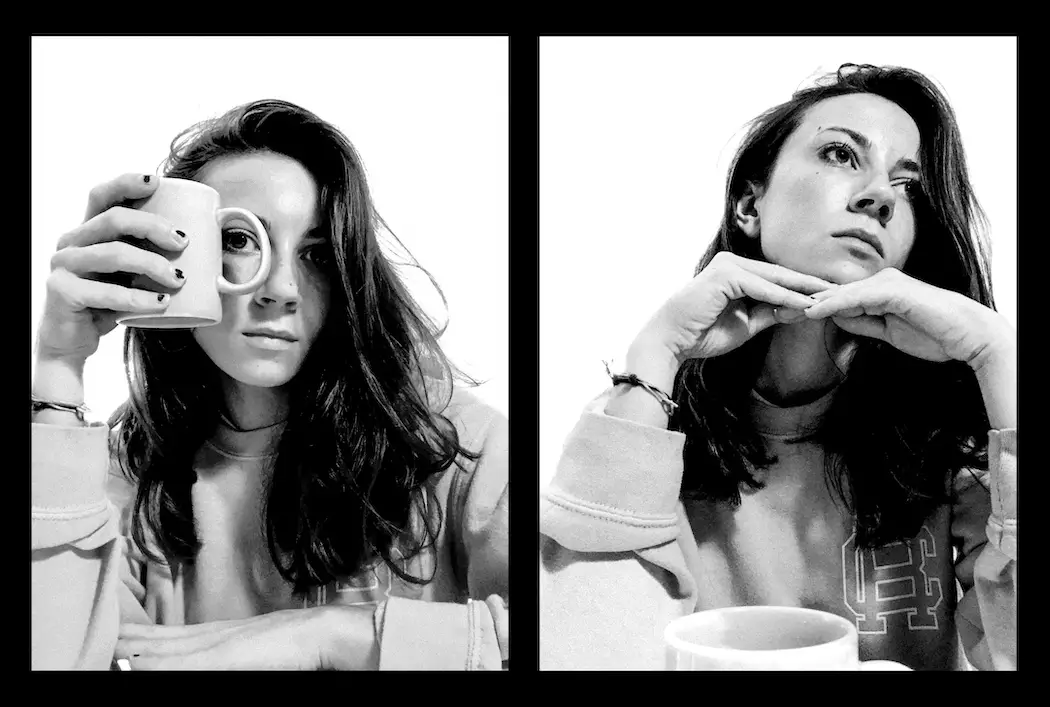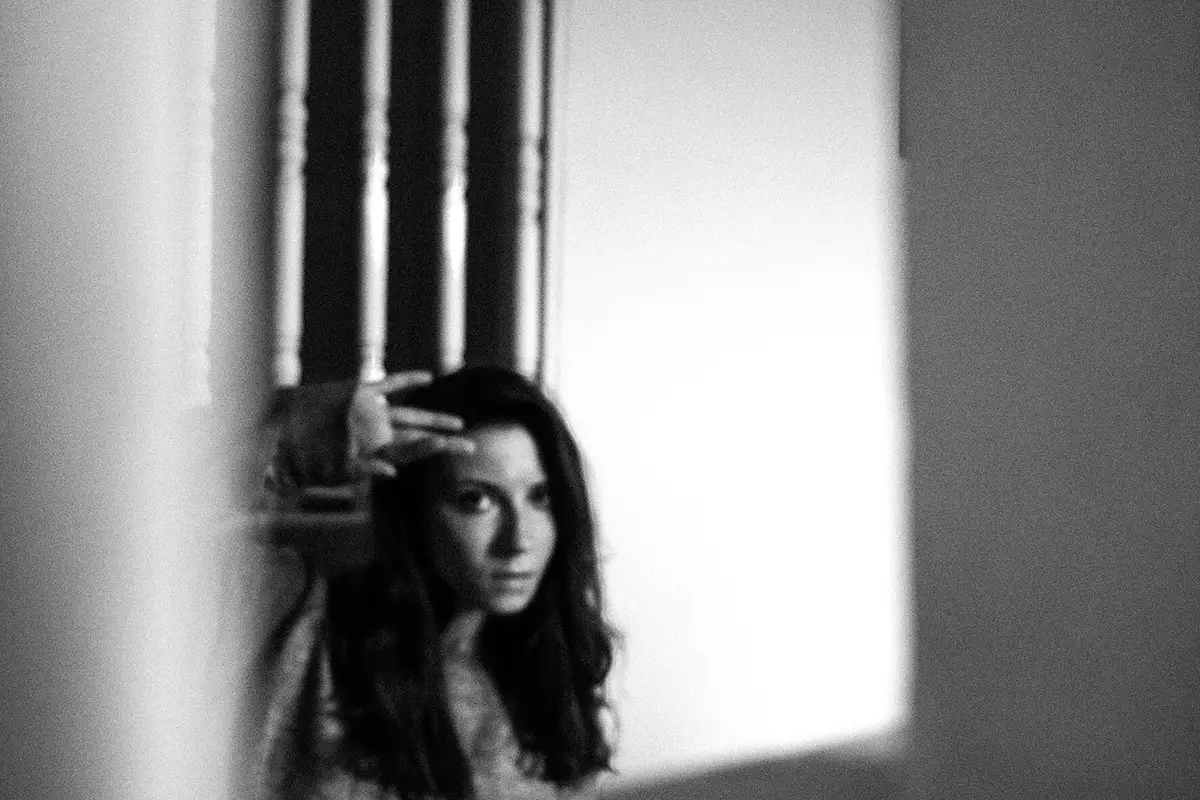 Milner prides this album on capturing her at her most honest: Its songs are as much diary entries as they are entertaining snippets of sound for others to enjoy, and they certainly carried a cathartic element throughout their creation process.
"I would just reiterate that spell_hope is an open and honest creative offering," Milner says, speaking to how the album reflects the artist. "The songs all mean a lot to me and I am proud of them. Working with Tim opened the door into the world of music production and he has helped me make sounds I already love and introduced me to a spectrum of new things besides. I was classically trained, but have always had a pretty eclectic taste, and this album has turned out to be a mélange of the modern and traditional, adventuring from the realms of organic to electronic, understated to overtly dynamic, and repeat… but they are all from my heart and head, and there is a song under the skin of every track that I can sit and play at the piano."
Even the record's title spell_hope bears a special weight, speaking to the depths Milner plunged in order to get to this point.
"I settled on the title of spell_hope at the point when we decided to put the onus on ourselves and take the fate of this record into our own hands. It's been a bit of a slog, a massive learning curve. We've had brick walls to break through – we still do. I'm permanently figuring it out, aware of my perpetual hope, but not always sure how to follow through… Sometimes I get angry at it for pushing me on when the situation feels so hopeless, the way forward impossible. This past year has posed even more hurdles, more problems to solve. We've had to look harder to find the hope – not just me, literally all of us! We've all had to navigate these incredibly challenging times together whilst being apart. It just felt really relevant to me personally, and seemed to reverberate into the external world of this time too. All other title contenders were swept from the board."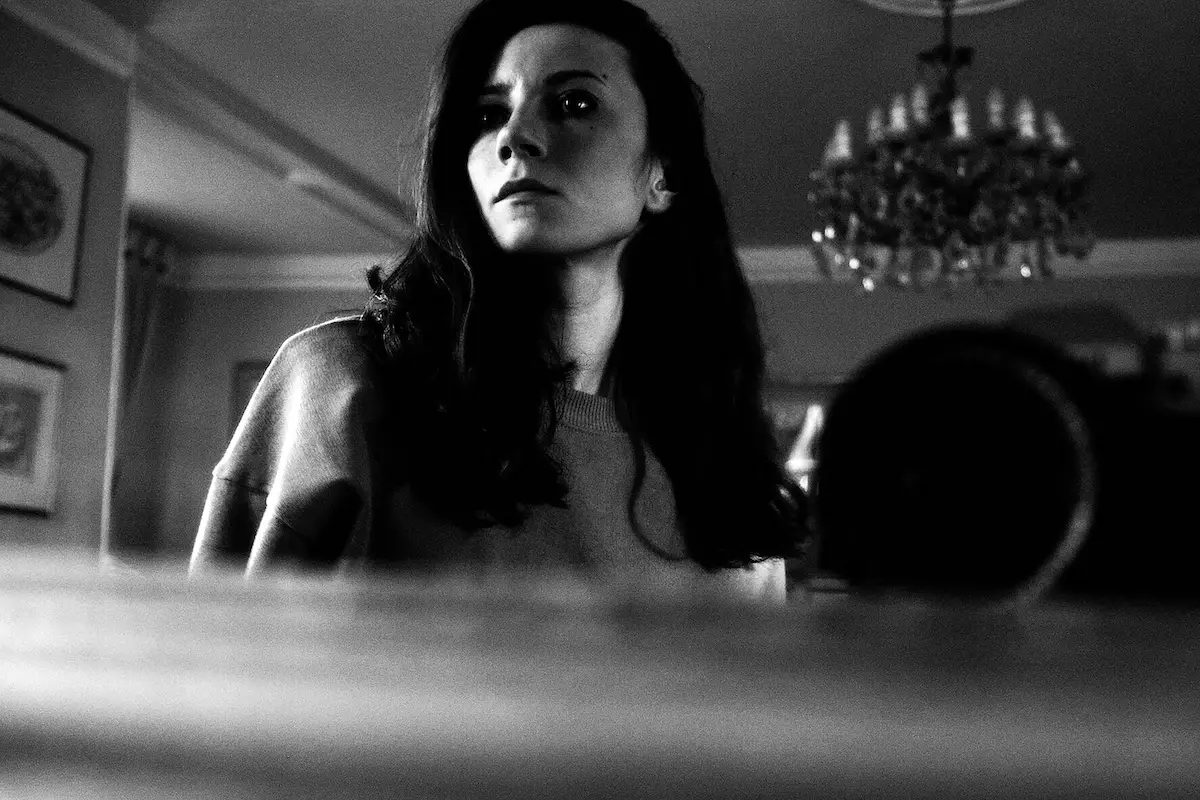 That ethos is immediately apparent from the first smoldering moments of opener "Stones," right through to the ethereal edges of closer "Spell Hope." In between those bookends, Milner spills her heart: Highlights include the emphatic recent singles "Towers" and "Could've Been Right Now," and the breathtakingly beautiful slow-burner "Small Things," which rises with fragile majesty to engulf the ears in a poignant reckoning:
Small things on repeat
Drip-feeding over time
A breeze becomes a hurricane
An inch becomes a mile
When you look at me
Do you only see my smile?
I think you know there's more to glean
The truth is that I'm tired
But you're learning all the words to my secret songs
Can't hide from you what I hide from everyone
Didn't mean to shout
I didn't mean to let it all come out
I didn't want to cry
But small things set the fuse alight
And turn the tide
If you just give me a moment
I'll be fine
Milner cite songs "Towers" and "Stronger Heart" as two of her own definitive album highlights: "[They] have been with me the longest, so they rather feel like old friends!" she says. "But I am also so excited about the new ones. Laying the final piece of a new song is one of my favourite feelings. I love performing "Running", and "Spell Hope" feels like a bit of a VIP with its pseudo title-track status."
"Recently, one of the lines from "Could've Been Right Now" has been on my brain," she adds, diving into her lyrics. "'I remember when an hour took sixty minutes to go by.' It's not logical, but makes real emotional sense. Those moments that take way longer than they should to pass. Especially lately. Waiting to see someone, anticipating something happening… that feeling of time literally being pulled one way or the other intrigues me. I am unashamed of my lyrics, but I also don't love talking about them very much, haha. I like for people to uncover whatever they might, and choose the parts that strike a chord to take home with them."
---
Whether it's the music or lyrics that ultimately moves you, spell_hope aches with hauntingly dark, visceral grace.
Amy Milner had already found her voice in any number of songs, but it's through this full length album that she showcases not just the depth of her art, but that uncanny musical ability to make an audience feel. Now in finally releasing these songs to the world, she hopes the album connects with those who need it most.
"spell_hope is about finding the hope, the way forward, the light in dark places, the order in chaos, the things that are most important. It is about creative freedom, not compromising on integrity and originality, and resisting the temptations of an easier road. It is about reaching an end goal, unstoppable ambition. The power we all have within us to change things and make things better, make things happen. But it is also about whatever you want it to be… I hope there's encouragement for people who have experienced or will experience similar things to me. I think some people will just know we have that in common from listening. My mind vacillates from shambles to fortress. It's ok to struggle your way through, and not be your best self 24/7. There is always somebody who wants to help you through. There is always some form of hope to grasp if you look in the right places."
"In more practical terms, I've learned how to release a record from zero! I'm so grateful for the amazing people I work with and who have been crucial in helping me carry this through. For so long I've felt like the only cog in the machine moving things forward, but now it feels wonderful to have other people there too."
Experience the full record via our exclusive stream, and peek inside Amy Milner's spell_hope with Atwood Magazine as the British singer/songwriter goes track-by-track through the music and lyrics of her debut album!
spell_hope is out April 16 via EKT Records.
spell_hope is about finding the hope, the way forward, the light in dark places, the order in chaos, the things that are most important.
— —
Stream: 'spell_hope' – Amy Milner
[soundcloud url="https://api.soundcloud.com/playlists/1136781541?secret_token=s-SqRRFTsrBLl" params="color=ff5500&auto_play=false&visual=true&hide_related=false&show_comments=true&show_user=true&show_reposts=false" width="100%" height="450″ iframe="true" /]




:: Inside spell_hope ::
— —
Stones
This is "welcome to spell_hope"! Welcome to contemplation through complication. Welcome to seeking hope and searching for light through the murk. I was keen to kick off the album with a little bit of power and assertiveness – even if that ended up being an assertive declaration of total mind chaos! Sometimes the best treatment is to spill it.
Plans
I have been ambitious forever. If I've set my mind on something, I am the meanest, sternest kind of self-coach until I get there. I bully myself over the line. I think that unswerving concentration is sometimes a way to avoid meeting certain realities in the eye. But every now and then something's cropped up and knocked a dose of context into me and I realise how much fun it is to just take the foot off the brake, relax into the present and appreciate spending time with people. I'm pretty sure that's where "Plans" came from. It's sunny, and full of love for living.
Running
Producer Tim laughed at me when I brought this one to the studio. I'd been training for a half marathon in the mornings before we started work, so when I rocked up with a song repeating the word "running" the best part of fifty times… enough said. But I really love this song. I loved writing it and I love playing it. I love that the entire thing was written on piano keys but that it developed into the floaty yet pulsating and slightly enigmatic behemoth it is now.
Could've Been Right Now
I wrote the lyrics and melody of "Could've Been Right Now" over music Tim sent me. I latched onto that feeling of time stretching out, days becoming pure drudgery, heavy clouds rolling in and plunging the world into a black abyss, weeping nonsensically into the pillow, red faced and stuffy nosed… alas, alas! All rationale going haywire because you really miss being with someone. I jest with my superlatives, but no matter how composed we might ordinarily be, I think that's always going to be a thing?
Towers
The oldie goldie of the bunch. I've been carrying it around with me for the best part of ten years, and it felt triumphant bringing it to life, at last, in the studio in Brighton. It initially came crashing out of me after I decided, following a period of significant quandary, to cut some cords and put all I could into music.
Small Things
It's a funny thing that allowing yourself to fall to pieces and show vulnerability in front of someone is in a way paying them a compliment. It seems far easier to keep a guard up to strangers or people you are less well acquainted with. But I often regret that those who care the most end up having to bear the weight of that, while everyone else invariably gets the fun, bubbly stuff without the baggage. Kind of mixed up and weird and sad and happy, and meaningful. In other news here: hit the guitar solo.
Big Bad Thoughts
Maybe one half of my head having a word with the other… Whatever it is I wasn't really aware at the time of writing, but it felt very real and made me feel emotional listening back to what I'd said. That monstrous beat of verse two was inspired by a scene from the last Twin Peaks series and accompanying Nine Inch Nails soundtrack. I'd like to thank myself for the technical challenge I am now landed with when performing this one – wish me luck.
Stronger Heart
Knife to the heart! Realising a hopeless situation. Moving on from lost love. I like that the vocal effects add just enough of an edge and prevent this from being too sappy a number. Will probably still sob, however – those guitar pangs, ahh!
Thinking
Kind of links back to "Small Things", and the idea of lost time with someone you love. A resolution to stiffen the upper lip, along with the realisation that those blackouts are fewer and farther between anyway when you're in a happy place.
Spell Hope
…is probably my favourite. Again, the words and melody sort of fell out without me really acknowledging what the song was, and then made all the sense listening back. Now it means so much to me, but as with all my songs what I really want is for them to end up taking on whatever meaning feels right or relevant for you. That's pretty much what I did myself! We all need hope. No matter how distant or hard to grasp, we have to keep focus and keep fighting for it. And we also have to thank Stu Wilkinson for his amazing drums, which are the crown of this track.
— — — —
? © Tim Larcombe
:: Stream Amy Milner ::
---