A soaring seduction of groovy beats and tantalizing melodies, The Aces' stunning 2021 bonus tracks "Sleepy Eyes" and "Aren't You" bask in beautiful moments of connection and togetherness.
Stream: "Sleepy Eyes" & "Aren't You" – The Aces
---
The Aces are the group that keeps on giving, and we couldn't be more grateful. The four-piece pop band dazzled our ears and hearts with last summer's sophomore album Under My Influence, and now they're kicking this February off right with a stunning two-song "bonus" from their 2020 studio sessions. A soaring seduction of groovy beats and tantalizing melodies, "Sleepy Eyes" and "Aren't You" bask in moments of connection and togetherness: Embracing those seconds we have alone with our special someone, when they're all we have and nothing else matters.
You like sleepin' on Saturday
I can't get enough, I just want more
And I tried to give you space, yeah
But I can't deny us anymore
I feel kinda lucky
With you out tonight
And we could get lucky
Oh, gotta give us a try
You say you want someone
To hold it down with you
Hold it down with you, yeah
And not just someone to lay it down on you, oh no
Well I could be the one to run around with you
Run around with you and every night
In your sleepy eyes
Released February 5, 2021 via Red Bull Records, "Sleepy Eyes" and "Aren't You" are the perfect addition to The Aces' already gilded, enchanting catalog. The two new songs arrive as a pair of bonus tracks off July 2020's Under My Influence, which Atwood praised at the time as a "well-balanced landscape of pain and positivity, rock edges and pop-funk flourishes, individual experiences and societal critiques." A record whose songs continue to radiate warm energies throughout these cold winter nights, Under My Influence represented an elevation and an expansion as The Aces dove headfirst and confidently into themes of love and heartbreak, connection, hope, and possibility.
Apparently when it comes to The Aces' music, even the tunes that don't make the album are bona fide gems. "These two songs were some of the first we wrote in pursuit of our second record and truly helped shape what 'Under My Influence' became," the band shares. "They're the roots of this sonic chapter of The Aces. With that being said, you're probably confused why they weren't part of the initial album; and to that we say, we always save the best for last."
---
Indeed they did. "Sleep Eyes" is a vivid, pulsing outpouring of desire and understanding full of sweet guitar licks and hypnotic vocals. It's as catchy as it is driven, meshing the band's pop and R&B influences with superb production and relatable, expressive lyricism. "'Sleepy Eyes' was the first song to open a new sonic chapter for us, that then snowballed into what is now 'Under My Influence,'" The Aces share. "Its story was inspired by late summer nights spent in the sleepy eyes of a lover. It brings a feeling of nostalgia when we hear it, and we hope that you'll feel that too while you listen."
It may not be the heat of summer in the States anymore, but we feel that allure through the sheer sweltering intimacy of this song. This radiance expands on "Aren't You," whose mesmerizing beat and propulsive rhythms lay the groundwork for future club remixes (one can only hope).
Oh, aren't you perfect
Aren't you perfect
Aren't you perfect for me
Diamond ring
We're forever
It's just you and me
Deep in the valley of love and angst, The Aces capture a familiar tension of dreams vs. reality: "'Aren't You' came about as one of the first songs we wrote for 'Under My Influence.' It's kind of like a sequel to 'Stuck', finding yourself in that frustrating feeling when somebody seems perfect for you on paper, but in real life the chemistry just isn't there."
"Aren't You" may lament the real thing not being good enough, but as a song it's everything we could ask for, and then some. Together, The Aces' bonus tracks are just the kind of uplifting, infectious pop enchantments that will help us get through the darkness of winter, and hopefully through to a summer where we can once again be together safely with our loved ones.
Until that time, we'll be dancing the night away to "Sleepy Eyes" and "Aren't You."
— —
Stream: "Sleepy Eyes" & "Aren't You" – The Aces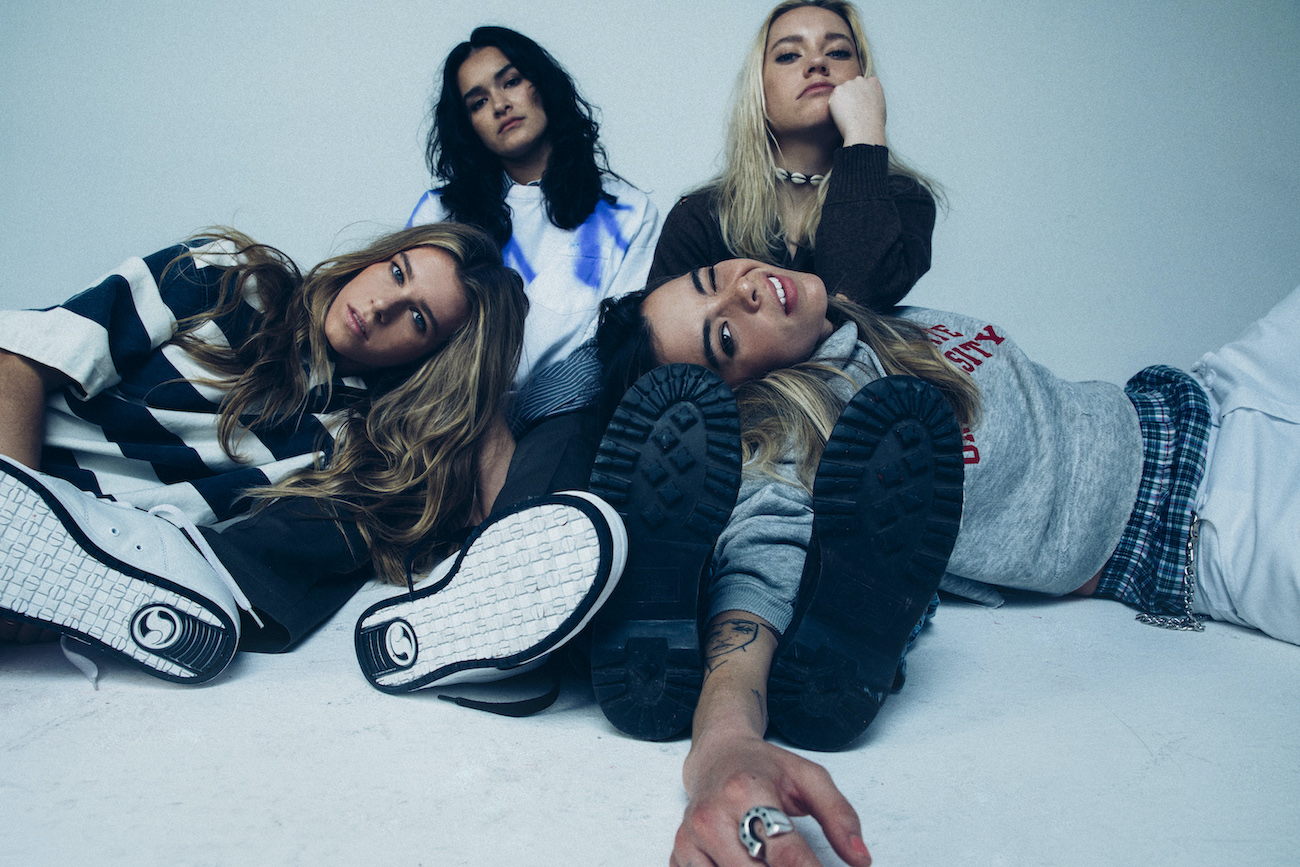 — — — —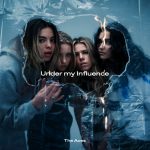 ? © Red Bull Records
:: Stream The Aces ::
---