A wellspring of passion, inner strength, intimacy, and resilience, Hey, King's self-titled debut 'Hey, King!' puts the Canadian rock band on the map with a record of uncompromising energy and soaring charm.
Stream: "Beautiful" – Hey, King!
---
Hey, King! all started with a chance at a brand new life, and that was always the vision with the first whole record – finding hope, working through pain, yearning for adventure.
Canadian rock band Hey, King! has long been a vessel for dynamic and unapologetic self-expression, and their self-titled debut album is no exception: A wellspring of passion, inner strength, intimacy, and resilience, Hey, King! puts the band on the map with a record of uncompromising energy and soaring charm.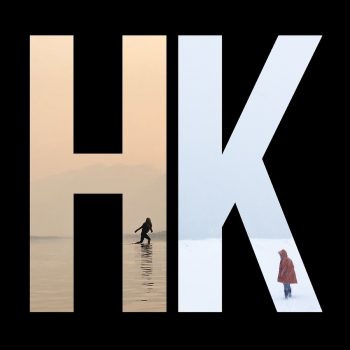 I, I'm hanging on by a line
And I can't see, the other side
Slow, The burn in my throat
From the quiet hum
From That quiet low
Saying six months down the line,
Will I live in a house or a car
Or my mom's living room with my two dogs and you.
Where will I lay my head at night
Will I have a new car, can I buy you that ring
can we both see the world can I finally breathe and know.
Where I will lay My head at night
Cause I said
I, I can't see the light
And I wish you were here tonight
Released April 2, 2021 via ANTI- Records, Hey, King! is the heavily-anticipated, Ben Harper-produced debut album from Canada's Hey, King! Described by The Vancouver Weekly three long years ago as "quite possibly the music world's best kept secret," Hey, King! have finally let the cat out of the bag with their eleven-track LP, building upon the foundation they established in last August's Harper-produced EP Be Still.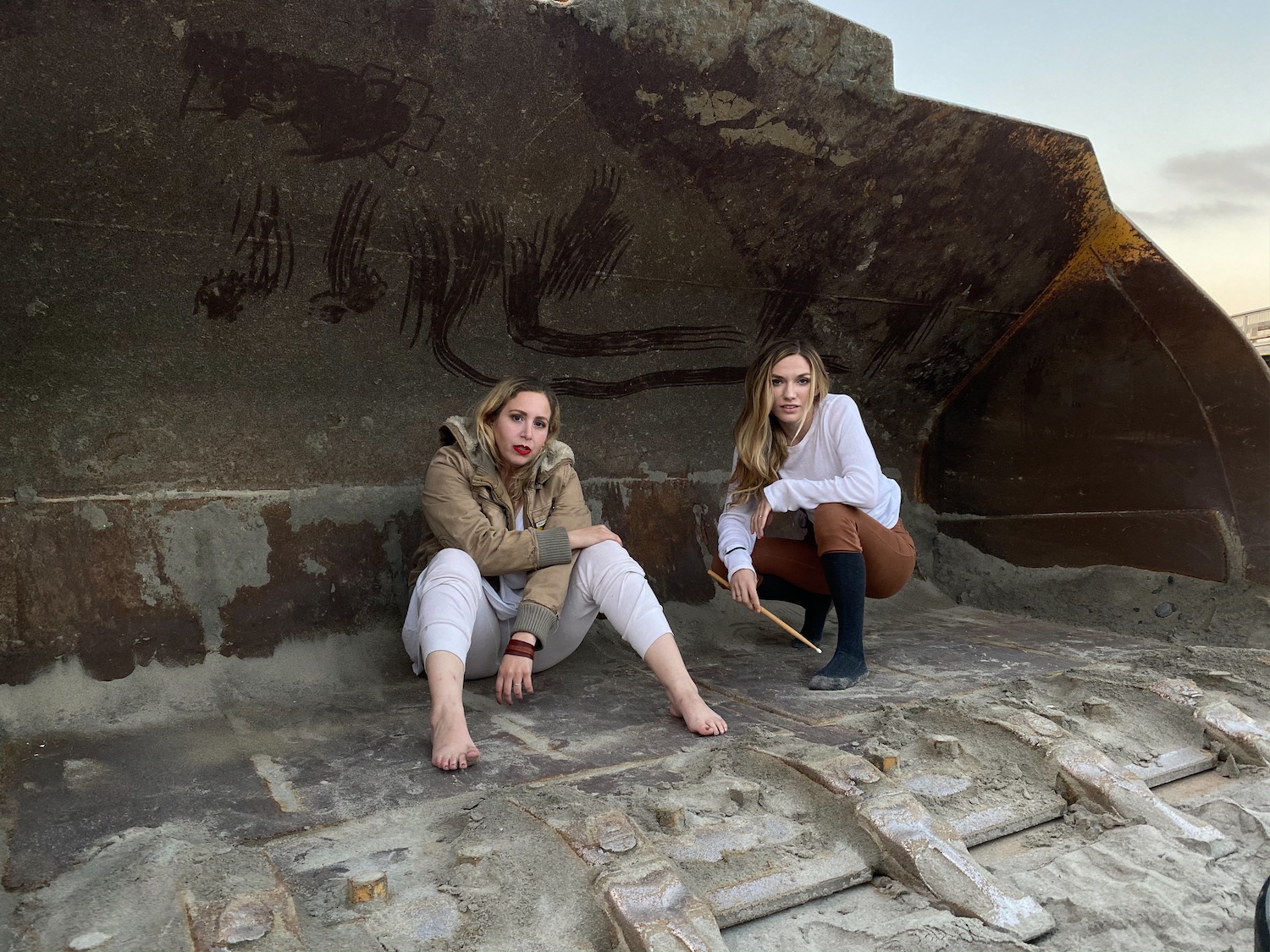 Formed by Natalie London in 2013, Hey, King! has long been a vessel of perseverance, staying power, and sheer human tenacity. London – also author of the memoir, Lyme Light – is a living testament to all this and more: At the very start of her music career, a critical illness forced her to be bedridden for over four years, during which time she lost her memory and ability to walk, talk, read and write, and ultimately spent her early twenties fighting to regain these basic skills. Hey, King! took shape in the wake of that experience, and today London she shares the band's stage with her partner, vocalist and percussionist Taylor Plecity.
"Hey, King! all started with a chance at a brand new life, and that was always the vision with the first whole record – finding hope, working through pain, yearning for adventure. As Taylor became this amazing more integral part of the band I think the vision expanded and grew into exploring more facets of love and how that love plays a role in those original visions," Natalie London tells Atwood Magazine.
---
At its very core, Hey, King! capture the hope and possibility in every human spirit. The name itself harkens back to London's four years of intense illness: "I'd watch the Spike Jonze film Where the Wild Things Are and long for an outlet for adventure, rage, and wanderlust so as I created a new band along with my new life, I kept hearing the wild things yell for Max 'Hey, King!'"
Today, that name is as much a mantra as it is one of resounding power. Hey, King! incorporate folk, rock, and blues influences into an effervescent sound that rises and falls with an elegant, mature grace – and  their long-awaited debut is an expansive and expressive collection of this talent on full display.
"Covid definitely extended the time frame of when this album was coming out, but we are over the moon excited that we can finally share this music!" London says. "I love how much the music transformed in this record as Taylor and my relationship grew and so did our experience as a band on the road. We wanted so badly to capture the vulnerability, intimacy and energy that you get from playing to other people. I hope everyone that listens feels that we're directly sharing a moment in time with them cause that connection means the world to us."
"My hope is that this is a really clear introduction to who we are, no holding back, we are leaving it all out there for you. Whether someone feels moved or connected to the music is out of our hands but either way at least they will be responding to our genuine selves and that helps me sleep at night."
From the rollicking first moments of album opener "Beautiful" to the passionate cries of the ineffably raw and real "Don't Let Me Get Away," to the roaring harmonies of finale "Holy," Hey, King! leaves its mark on even the most unsuspecting ears. While London and Plecity have earned their accolades, they also credit Ben Harper for helping their record take shape. "It was really something working with Ben. Whenever Natalie would think of an arrangement, Ben did everything to make it come to fruition for the song," Plecity says. "That was truly a gift."
"The most amazing part about working with Ben in the studio was the fact that it became this crazy musical wonderland," London explains. "When I would throw out wanting to use vibraphone, for instance, we wouldn't just grab a keyboard and a midi sample… Ben would hit up someone to go to his storage unit and next thing we knew we'd be jamming out on a 4 foot vibraphone. He gave us the space to see our ideas fully through."
Out of this musical wonderland, Hey, King! found their singular voice in an incredibly cohesive, moving, and emotional set of rock songs that breathe with a life of their own.
For them, songs like the heartfelt "Lucky," "Morning," and "Sorry" remain personal highlights.
"One of my favorite things while making the record was I couldn't necessarily at times find the atmospheric sounds I was looking for so I had Sheldon, our amazing engineer, through on a nice wide reverb and I just yelled ohs, sang in whistle tone, etc and it all made the record lol you can hear it especially in 'lucky' and "sorry,'" London recalls, adding, "'Lucky' for me hits home a lot still especially after this year, the lines 'let me go back and tell me, I'll survive and say someday you will find me.'"
Plecity cites the wondrous third track "Morning" as her own favorite. "One of my favorites is the sparseness and sounds we used on "Morning" when we pulled literal samples of glaciers breaking in the background for that ending," she notes. "It cuts through any metaphor and is so straightforward and powerful, 'if you're not her please be gone in the morning.'"
Perhaps the most meaningful aspect of Hey, King! is how versatile its music is: Songs of intimacy and love, self-reckoning and soul-searching, wanderlust and reflection blend together in a debut full of light.
"I want listeners to adventure to our songs," Plecity shares. "Whether that's a drive down their favorite highway with the windows open or walking across their city streets, I hope the record is fuel for escape."
Meanwhile, London expresses her own desire for the album to give back for others in the way that music gave back to her. "My hope is that listeners take away from our music exactly what so much music has done for us: Catharsis, hope, but more than anything letting them know they are not alone."
Hey, King! is a spirited, honest, hopeful, and loving musical journey many years in the making. Experience the full record via our below stream, and peek inside Hey, King!'s Hey, King! with Atwood Magazine as the band goes track-by-track through the music and lyrics of their debut album!
— —
Stream: 'Hey, King!' – Hey, King!
:: Inside Hey, King! ::
— —
Beautiful
London: I'm so happy this song starts off the record because it captures a major part of the heart of Hey, King! in that we are all feeling the anxiety of not knowing where we will be in 6 months from now or what will happen, but whatever comes it will be beautiful.
Road Rage
Plecity: This track was sparked during the #metoo movement, I don't think there's a single woman out there who hasn't felt the fear and anger of not being able to walk down the street safely at night.
Morning
London: I LOVE how Taylor singing this song gave it an entire new life, and I just love her voice on it. This song went from an old unrequited love song to an entirely new story.
Half Alive
Plecity: Natalie likes to call this song "sex song" she still insists on calling it "sex song" lol but I think it is heartbreakingly romantic. It was also the first song she asked me to sing on and wrote for the two of us, but I honestly I just hope people bang to it.
Walk
London: I think this song is a reminder to be aware of who you're spending your time with and whether you feel fueled or drained after hanging out with them. Don't lower your standards on who is going to be sitting in your passenger seat cause we are all living a badass adventure – so make sure you're wanting to write the same kind of adventure.
Don't Let Me Get Away
London: This track is the most raw in some ways. I couldn't hide the pain I was in and the healing I needed to do when I fell in love with Taylor and wanted so badly to trust that, and I can't hide anything in this song.
Get Up
London: Taylor dared me to write a song from our dogs perspective and it cracked me up and I kinda fell in love with it. Hopefully it makes people smile.
Sorry
Plecity: Natalie and I have so many love songs but this is my favorite. We wanted to co-write something that showed another side of love, getting through the tiffs and the cyclical arguments that can be a habit at times in relationships and break through them. Humor is such an important part of our relationship and I think this song nails that.
Sing Me to Sleep
London: We have a white paper wall that we write each other notes on and Taylor one night wrote "love me when I can't see in my darkness" and it just sparked this whole song. I don't know a soul who hasn't gone through depression and I think it was important to capture how important loving each other in those dark times is.
Lucky
Plecity: This song is the heart of the album. No matter what you've been through and what you have survived you have the ability to reach out to your childhood self and let them know there will be a light at the end of the tunnel, there will be hope on the other side.
Holy
London: I feel like we end the album at the beginning of the story, haunted by ghosts and imagining a love that could never leave.
— —
— — — —
? © Richard Fournier
:: Stream Hey, King! ::
---