Olivia Rodrigo follows her record-breaking global smash "drivers license" with the soaring new single "deja vu," a piercing song full of empowered anger and sadness.
Stream: "deja vu" – Olivia Rodrigo
---
If you thought Olivia Rodrigo set the world on fire with "drivers license" then you better brace yourself for her latest single, "deja vu."
The newest pop sensation began teasing the new track Mar. 26, posting a TV screen with melted ice cream and no caption on Instagram. Rodrigo posted two more of these screens, before announcing on Mar. 29 fans would have a new track to listen to. 'my new song deja vu is out Thursday at 9am pst. I promise it's not an April fools joke lol," said Rodrigo.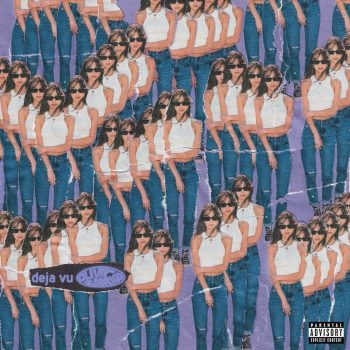 With high expectations to meet, Rodrigo didn't miss the mark. Released April 1st via Interscope Records, "deja vu" definitely has the same shock factor as "drivers license" – especially if listeners are meant to believe it's one narrative and the characters are the same.
These characters, of course allegedly being her High School Musical: The Musical: The Series co-star Joshua Bassett and Bassett's rumored flame and former Disney starlet, Sabrina Carpenter.
"The concept of deja vu has always fascinated me and I thought it would be cool to use it in a song around the complex feelings after a relationship ends," Rodrigo shared upon her song's release. "I started writing and recording 'deja vu' last fall and had so much fun creating the different melodies and sonic textures that you hear throughout."
The song begins with soft keyboard synths as Rodrigo joins in with her soft melodic voice.
Car rides to Malibu
Strawberry ice cream
One spoon for two
And trading jackets
Laughin' 'bout how small it looks on you
This first verse definitely explains the easter eggs Rodrigo had been posting on her Instagram. Behind the last line, there is harmonized laughter that feels breathy and angelic. Then she continues.
Watching re-runs of Glee
Being annoying singing in harmony
I bet she's bragging
To all her friends saying you're so unique
Rodrigo keeps replaying moments with her former flame and using strategic harmonies again only on the line "sing in harmony." It's not until the end that you realize Rodrigo is no longer talking about herself, but someone else.
So when you gonna tell her
That we did that too?
She thinks it's special,
But it's all reused
The first half of the chorus still sounds breathy and smooth while having an almost playground taunt to it. Rodrigo lays out a situation most songwriters and lovers have gone through before. The classic, as best said by Cher Lloyd, "Remember all the things that you and I did first, and now you're doing them with her," trope.
That was our place
I found it first
I made the jokes you tell to her
When she's with you
For a brief moment, there's a tone of anger before it calms back to the melodic Rodrigo we've grown to love. Then again who wouldn't be angry when ex is taking his new girl to the spot you found. It feels a bit justified if you ask me.
Do you get deja vu
When she's with you?
Do you get deja vu, mmm
Do you get deja vu, huh?
As the beat drops and the drums come in, this is when I knew things were about to get real.
Do you call her and almost say my name?
'Cause lets be honest
We kinda do sound the same
Another actress
I hate to think that I was just your type
When I tell you my jaw hit the floor. While Rodrigo has denied the Joshua Bassett/Sabrina Carpenter narrative, this feels like it still could be that. But Rodrigo doesn't stop there.
I bet that she knows Billy Joel
'Cause you played her "Uptown Girl"
You're singing it together
No, I bet you even tell her
How you love her
In between the chorus and the verse
Rodrigo feels more powerful at the top of the section but feels weaker towards the end. This is definitely heartbreaking, especially with the "I love yous" being said quietly in the background. It's as if she's feeling the anger and the sadness all at once.
Rodrigo starts the second verse slightly similar to the last.
So when you gonna tell her
That we did that too?
She thinks it's special,
But it's all reused
Then she switches up the lyrics and sonically begins using a stronger belt and more emotion.
That was the show we talked about
Played you the song she's singing now
When she's with you
All of this just sounds like it hurts. Rodrigo, while belting, continues to ask if this person gets deja vu when they're with the new girl. Then Rodrigo begins recalling moments from the first verse.
Strawberry ice cream in Malibu
Don't act like we didn't do that shit too
You're trading jackets like we used to do
Yeah everything is all reused
At this point, there's definitely more empowered anger. Like if Glee was still around, Rachel would be singing this to Finn when he got back with Quinn. Rodrigo then recalls the second verse.
Play her piano but she doesn't know
That I was the one that taught you Billy Joel
A different girl now
But there's nothing new
I know you get deja vu
Now this one is particularly interesting. You see, there's a video of one Joshua Bassett playing "Vienna" by Billy Joel. Now, this could just be a coincidence, but when it comes to this teen love triangle, you never know. The song fades out with a warped guitar and Rodrigo continues to sing, "I know you get deja vu."
"deja vu" is most likely going to turn some heads and stir some pots.
It felt like the drama and excitement had just died down a bit, so I'd say be prepared for a drama revival tour. As for the song in its entirety, it's a great follow-up. I think it still has just as much emotion but also shows a new range for Rodrigo and her writing style. She continuously knocks it out of the park and I can't wait for her next hit.
Alongside her new single., Olivia Rodrigo also announced details for her forthcoming debut album. Entitled *O*R, the record is set to release May 21, 2021. Stream "deja vu" below:
— —
Stream: "deja vu" – Olivia Rodrigo
— — — —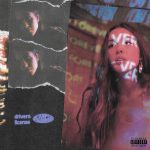 ? © Stefan Kohli
:: Stream Olivia Rodrigo ::