Strange Ranger's "Wide Awake" is the last single from the Philly and NYC quintet's just-released album 'Pure Music,' which lives up to its name and speaks to the idea of pushing boundaries and reinventing the core of a band while never straying too far from the light.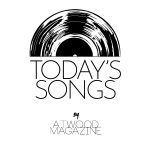 Stream: "Wide Awake" – Strange Ranger
---
It's quite the lofty claim to say that the hype around Strange Ranger continues to build in indie circles and beyond – particularly considering how that hype has only grown since astounding and critically acclaimed 2019 LP Remembering the Rockets (and 2021's No Light in Heaven).
But the world has shifted shape (at least once or twice) since then, as have Strange Ranger: The group's more classic indie rock roots give way to a dizzying array of kaleidoscopic sonic flourishes on the new LP, including on "Wide Awake."
The track is part of a collection of songs recorded at an upstate New York cabin during a blizzard – when Strange Ranger set their sights on a new LP, the vision seems to flow as freely as a white-out snowstorm.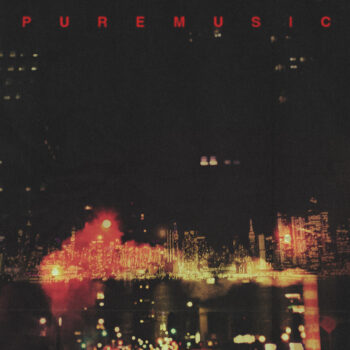 To hear Strange Ranger tell it, the group set out to record "as if they were a band without history," and the record seems to back up that mission in impressive fashion.
It's enough to make one question what they thought they knew about Strange Ranger, between Remembering the Rockets and its touches of more typical, guitar-driven indie rock – and now, the metamorphosis apparent in the aptly named Pure Music and one of its standout singles.
The visceral synth pop anthem, which revs up Strange Ranger's distinctive, genre-hopping sound even further, takes on a cinematic shine, according to the band's Isaac Eiger, who handles vocal duties on the track with Fiona Woodman.
Wide awake
Don't let go
I hum in the background
You bare your soul
"I was thinking about these flashes of memory that stick in your head forever," Eiger says. "Bursts of senses that return every now and again but don't lead anywhere beyond themselves, like a GIF in your brain. It's weird to think about what stays with you and if that's at all related to how important the thing in question was."
"Wide Awake" is at times hazy, at times a touch funky like disco, and seemingly designed to evoke a synth-driven twinge of nostalgia.
The Lola Dement Myers-directed video (shot by Ben Turok) follows Woodman on a similar cinematic journey, through subways, escalators and fisheye malls – almost a pleasant dispatch from another time.
Wide awake
Still on hold
In line for a lifetime
And in control
See stars
It's also part of what the quintet calls an "ever-evolving sonic journey" for the group, which is due to celebrate the release with a pair of hometown shows: One at famed Johnny Brenda's in Philly, and the other on August 4th at DROM NYC.
From there, a national tour awaits, through venues like Mohawk in Austin, Kilby Court in Salt Lake City and The Hideout in Chicago.
For a band as shape-shifting as Strange Ranger, they're no doubt prepared to capture the essence of Pure Music onstage.
— —
Stream: "Wide Awake" – Strange Ranger
— — — —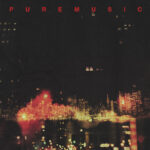 © Kiernan Francis
:: Today's Song(s) ::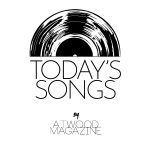 ---
:: Stream Strange Ranger ::