Taylor Mecca's mesmerizing release "growing up sucks" details adult demands and clinging onto an image of childhood.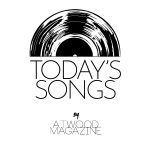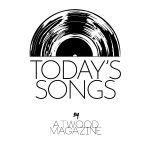 Stream: "growing up sucks" – Taylor Mecca
---
A tale of nostalgic longing for simpler days, Taylor Mecca's wistful, delicate release "growing up sucks" conveys a relatable concept. Thinking back to life as a child, what memories does that evoke? Climbing on the structure at the park, chasing the ice cream truck and playing with action figures or Barbies. It all seemed so easy then. We were not yet weighed down with the responsibilities that come with adulthood. Mecca has crafted a stunning single not only in vocals and backdrop, but also lyrically. Soft, syrupy vocals soar over tender acoustic guitar, adding to the song's message of bittersweet sadness.
Got a fake ID that
I don't need anymore
Own a twin size bed that I've slept in since I was four
And I'm doing things my younger self swore I'd never do
Now I'm telling myself I'll give it up at 22
The New York based singer/songwriter's upcoming EP Sidelines (released date TBD) is vulnerable and honest focusing on themes of pressure, crisis and coping. Mecca is making waves on social media with 1.5M followers across all platforms. Fans are drawn to the emotive intimacy her work bares. This track is just as raw.
If that ID was currency
I'd trade it in for a younger me
Am I insane for holding on until my fingers hurt?
Children often romanticize adulthood, thinking things like… if I was an adult I could stay up as late as I want, I can do whatever I want. Stay up too long though, and the next day you could sleep through your alarm and show up late to work. Every action has consequences. That's a part of life. We are bogged down by duties we our bound to. Work a job even if you hate it, as long as it pays the bills. Get married and have kids before the ticking clock runs out. You can feel like you are on an endless, exhausting loop. You find yourself asking, what is it all for?
Is it worth it?
Breaking down is now a common occurrence
And the tooth fairy don't take my insurance
Traded Barbies for some Solo cups,
Tough love and paystubs
In the popular movie 13 going on 30, Jenna is in such a hurry to grow-up only to discover it is not as easy as it looks. As a person gets older, life becomes more and more challenging. Those changes can be tricky to navigate. Mecca knows that all too well with lines like…
I'm a little bit worried I'm letting myself down
Saying no to plans, I prefer when no one's around
'Cause now I'm worried 'bout my weight
Sincе my clothes don't fit the same as thеy used to
Am I numbing out my brain in my bedroom?
Listeners who hear her sensitive track sympathize with exactly how she feels. Many of us at one point or another grieved the loss of our innocence. It could be at the bank or while getting our car repaired. Every so often we drift into a daydream of some glorious memory of younger years. "growing up sucks" allows us to relive that shiny nostalgia.
— —
Stream: "growing up sucks" – Taylor Mecca
— — — —
 © courtesy of the artist
:: Today's Song(s) ::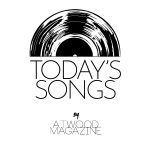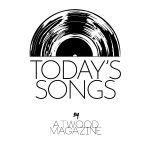 ---
:: Stream Taylor Mecca ::