Every Friday, Atwood Magazine's staff share what they've been listening to that week – a song, an album, an artist – whatever's been having an impact on them, in the moment. Here's this week's weekly roundup!
— — — —
— —
:: Ready EP – Ruel ::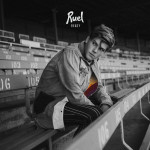 I was less than two minutes into it when Ruel's debut EP literally took my breath away. Released last Friday via RCA Records, Ready is one of the most heartfelt and sincere debut EPs I have ever heard. It's an overwhelmingly vulnerable  surrender to the soul full of love, light, and character – the debut everyone wishes they could have, but which belongs to Ruel alone. Echoing the likes of Honne and Sir Sly, with the pop chic of Lorde and Troye Sivan, London-born Australian artist Ruel defies easy categorization while crafting music that is easily accessible and utterly intoxicating. I've fallen head over heels for this record, and once you hear it, you'll understand why:
The nostalgia-inducing, 30-second "Intro" slides right into the heartwrenching "Younger," a surefire global hit if ever there was one. Blending bluesy licks with heavy soul and gospel elements, Ruel delivers a tearjerking, heavy-hearted ode to friendship while lamenting how we drift apart from one another in time. The song offers an intimate space full of appreciation and knowing as the fifteen-year-old (you read that right) sings his heart out. The verses develop the relationship, whilst the chorus evokes that pain of memory, distance, and separation.
Deep in my heart I
Know that it's over
Deleted your number
So I can't call you
Call you my brother
The way that we used to
When we were younger, younger
The entirety of Ruel's Ready captures the young, fast-emerging artist's multifaceted personality, not to mention his powerful potential to be his generation's superstar – a golden-voiced poet with a glimmer in his eye. The EP's title derives from closing ballad "Don't Tell Me," in which Ruel asserts wisdom over age: "Don't tell me I'm not ready" – ready to feel deep feelings; to know what it's like to love; to lose; to mourn; to know suffering; to know joy. Being only halfway through his teens, Ruel certainly did have a lot to prove to everyone – his family, his friends, big hawkish record label execs. But Ruel is Ready: He's proved it five times over on his introductory effort, asserting his musical and lyrical talents through a majestic series of heavy anthems and soulful ballads that cut deep, hitting home every time.
I'll say it again: Ruel is a pop star in the making. Just you wait and see.
---
:: Perfection, Nevada – Wolfie's Just Fine ::
I fell in love with Wolfie's Just Fine last year when I heard "I Forgot." It was a song I played on repeat, over and over until the song felt like it was a part of me. I absolutely love the calm, cooling effect the song has, and Wolfie's latest EP, out today, is nothing short of that. Perfection, Nevada is nothing short of perfect. The album expands into areas music rarely finds in moments of near silence, held up by smooth instrumentals. There are loud sections, as there are soft. There are clear lyrics as there are puzzles. It's a collection that can become anything to anyone, you just need to search for it's meaning. Between Bon Iver and Hozier, yet perfectly unique, Wolfie's Just Fine has a name among the greats.
---
:: Voicenotes – Charlie Puth ::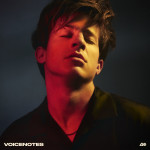 As summer has officially started, I've taken a step from my typical punk rock towards more feelgood pop. As much as I'm sure I'll have Spanish Love Songs, The Gaslight Anthem, and Diet Cig on repeat all summer, lately I've needed something with a groove and deep, sexy instrumentals. Puth's Voicenotes is sure to be an album that'll pop up at summer parties. It has a touch of '80s and '90s pop and R&B, but it's an incredibly forward facing LP. Puth himself is incredibly charming and seductive. "Empty Cups" is a sensual jam about going to bed with an attractive lover after a party. "The Way I Am" feels like it both references "Smooth Criminal" and "Welcome to the Jungle" as a fun as hell hype track to show Puth is a popstar to watch. The album's real center though is "BOY," the heartbroken, pick-up-an-older-woman midtempo banger. The chorus is equal parts funny and angry:
You won't wake up beside me
'Cause I was born in the nineties
Baby, how do you treat me just fine
Like a boy
Puth exercises his musical knowledge and really finds a voice that even the most casual listener can be drawn to.
---
:: ? – XXXTentacion ::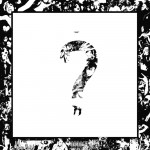 This album, although messy at points, showcased an eclectic style that only XXXTENTACION could have presented. His unique discography, from grunge influenced trap rap such as "Willy Wonka was a Child Murderer" to his mostly acoustic freshman studio release "17," flaunted a wide variety of interests and skill sets, bouncing from genre to genre. In his sophomore release ?, he attempted to give his audience a full taste of what he had to offer. Tracks like "Moonlight" and "SAD!" showed off his more atmospheric and beautiful pop style. Others like "Floor 555" and "schizophrenia" presented hard instrumentation and distorted synths with a heavy rock and alternative flair. X's talent was immeasurable, and with a few more projects he could have broken through with a beautiful and cohesive project that finally blended grunge and rap onto one stage.
---
:: "Only Trying 2 Tell U" – Puma Blue ::
This week, I stumbled across Puma Blue's music when his track "Want Me" was recommended by the Spotify playlist radio function. I was so won over by the track, I felt compelled to listen to his entire discography on Spotify. Of the two singles he has released so far this year, the track "Only Trying 2 Tell U" stands out from his previous output. Effortlessly sensual, the song strays away from the guitar-forward tracks on his 2017 EP Swum Baby, and veers more into slow-jam R&B territory. His smooth tenor complements the track seamlessly, creating an atmosphere perfect for snuggling in bed or staying in on rainy days. Like the subject matter of the track, it's a slow burn of a song, kept at a steady simmer and never fully exploding into a climax before fading out. Fans of Nick Hakim and Jamie Isaac are sure to enjoy Puma Blue's music, and hopefully, another EP release is on the way.
---
:: "New Light" – John Mayer ::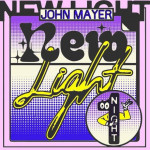 I like John Mayer, but I'm not one who obsesses over every single one of his releases. But "New Light" came unexpectedly, he released it independently, it seemed like he was pushing the boundaries of his own music with it, and the artwork indicated that something new was to come, so I decided to check it out… it's so great. It sounds fresh, like an incredibly talented artist who's been around for a long time treading new territory, and it's just really fun to listen to (on repeat especially). The song is romantic, but not melodramatic, it's surprisingly relaxed but also so intricately produced.
It's always great to see artists reinvent themselves, and with "New Light" John Mayer totally manages to do that. And then the video came out and it just made the song so much better. It's as authentic and quirky and original as you can get, but he managed to pull off something only people of his stature would be able to pull off and made the corniest of videos look cool. I would not be surprised if a few followed in his footsteps and Bar-Mitzvah-like videos from now on.
---
:: "Low Beam" – Her's ::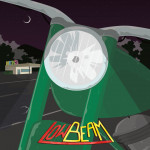 The Liverpool duo Her's has this special dream-pop sound about them that never fails to make me smile and move. With their latest single, "Low Beam," those feelings remain intact. Something that I took notice of instantly was the change in sound – nothing major, but enough to make my head turn. It's a nice dabble into this nighttime cruise rock vibe, and it fits the story of the track perfectly. Our protagonist is a biker, but he's not part of that scene. It's a poke at toxic masculinity and the desire to "feel" like a man. He's an outcast within his own group, but maybe that's for the best.
I'm just a lover boy
I'm not cut out to be cruel
Cuddled in corduroy
Usually acting a fool
The heavy reverb and sleazy guitar playing brings some older Mac DeMarco sounds to mind, specifically Rock and Roll Night Club. The accompanying percussions add a nice kick that simply makes this track a damn good one. It's the perfect song to blast out as you're riding off into the unknown. If this is what fans can expect with the new record, than I'm eagerly waiting for August 24.
::  Mama's Gun – Erykah Badu ::
This week I've been revisiting Erykah Badu. The sultry queen of '90s / early 2000's R&B is someone I always return to eventually, and this time it's specifically her 2000 album, Mama's Gun. It's become my favorite of hers. It's one I feel is often overlooked – it's not the freshness of Baduizm, it's not the complex set of New Amerykahs. There's an atmospheric mood to the album that I feel doesn't quite exist in the others. The first track, "Penitentiary Philosophy" is as much of a banger as she's ever written, quoting Stevie Wonder and backed by wobbling guitar and a heavy beat. It roils and seethes, and she menacingly threatens on the bridge:
Evil, don't you test me
Evil, you won't win
But the album also includes the pensive "Didn't Cha Know" and the slowest of slow burns, "Orange Moon". There is a huge jazz influence here, subtle but effervescent. The swaying "A.D. 2000" pans her vocals left and right, creating a woozy and warm soundscape. The final track, the daunting, ten minute long "Green Eyes," begins with a scratching record, Badu's voice, and a stride piano seemingly coming out of an old gramophone:
My eyes are green
'Cause I eat a lot of vegetables
It's an amusing start to an odyssey-like jazz number – a quartet of piano, acoustic bass, drums, and flute. The flute dances among her falsetto, building into different grooves and rhythms, Badu changing characters with the song's shifts. It's an album I'll never tire of, as I find something new within its strange little world every single time.
---
:: "Jump Around" – House of Pain ::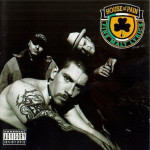 "Jump Around" by House of Pain is dedicated to all the teachers out there who're ringing in the summer by hauling, ripping, packing and moving outta their classrooms. As my co-teacher and I packed up our year, I subtly dropped the rhymes, "Pack it up, pack it in, let me begin I came to win, battle me that's a sin." But, with her head busy with to-do lists and already-done lists, she didn't hear me.
I just couldn't let it go. "Jump Around" was the perfect exit music for our year together. With lyrics like,"So get out your seat and jump around," it's as if these lines were specifically about our class! The party vibe of "Jump Around," with an intro sampling the fanfare horns from Bob and Earl's "Harlem Shuffle" (1963) was exactly what I was feeling. Not to mention the booty shakin' old school '90s hip hop beats. We needed to get the party started so, delaying our drive for a moment, I quickly sent her the link with instructions to pump-it-up. As we caravan'd outta the parking lot towards the summer sun, our exit was just as epic as our year had been.
Word to your moms, I came to drop bombs
I got more rhymes than the Bible's got Psalms
Exactly.
— — — —
---
:: This Week's Features ::