Veteran reggae-rock group Iration recruited an impressive range of mix engineers and guest singers for their seventh LP, 'Coastin", and now have a euphoric musical melting pot to show for it.
— —
Much like the Beach Boys, Iration are able to make listeners feel as though they are soothingly sunbathing on their favorite beach via music. Such a gift reflects the reggae/alt-rock group's residence history: the original members grew up together in Hawaii and have been based in Southern California since collectively coming out for college at UC Santa Barbara quite some time ago. Point being: they've pretty much always lived within a stone's throw of the ocean, and it shows— or can be heard, rather.
Although the band has added and subtracted members over the years, its current lineup consists of Cayson Peterson (keyboards), Joseph Dickens (drums), Adam Taylor (bass), Micah Pueschel (vocals and guitar), Micah Brown (vocals and guitar), and Drake Peterson (percussion and trumpet). When we last heard from them, in 2018, they had become the rare group to release a self-titled album not as the first, but as their sixth LP– more than 10 years after their 2007 debut, No Time For Rest.
This July, Iration is gearing up for a return with Coastin', a record that welcomes various genres and outside collaborators more openly than any other entry in the group's back catalog. Such altruism is further demonstrated in the oh-so-true-to-its-time-and-place video for lead single "Right Here Right Now," which they created in order "to honor those who have stepped up and gone above and beyond during the last few months to ensure the health, safety, and prosperity of their communities."
Atwood Magazine spoke with Micah Pueschel to hear about how his group's longtime signature styles informed the sonic structure of Coastin' while the new realities of the global pandemic—along with, more positively, the recent birth of his daughter—gave rise to the record's thematic content.
Listen: 'Coastin" – Iration
A CONVERSATION WITH IRATION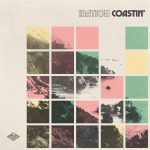 Atwood Magazine: Your press release promotes your music act as being "Hawaiian-bred, California-based," since all the members come from Hawaii but are based in Santa Barbara. How do your guys' experiences in both states factor into your musical styles and identity?
Iration: Growing up in Hawaii, [we were] in touch with the ocean and nature.  Hawaii has a very strong connection to reggae music, [as do] most tropical islands in the world. We grew up listening to reggae music, [which] is a big part of the local music scene in Hawaii. It was kind of ingrained into us.
When we moved to Santa Barbara for college, we obviously were exposed to a lot more different styles of music— rock, punk rock, hip-hop, R&B, everything. Living here is very similar [to living in Hawaii], to be honest. Santa Barbara is a small city, so the pace of life is fairly slow like it is on the islands. Always being by the ocean— always being in kind of a sunny, beautiful place— really makes you want to make music that is positive and uplifting, which ties into the kind of environment that we live in. We're not living in a kind of dreary, wintery, snow-filled dark city or something like that.
You're considered one of the leading bands in sunshine reggae. What constitutes this genre, in your view, and what are some key ways in which Iration has built upon it?
Iration: It's funny, that term "sunshine reggae." Somebody put it on Wikipedia years ago and it just kind of stuck. I don't think we consider ourselves to be "sunshine reggae," I think we consider ourselves to be more "reggae rock." The name "sunshine reggae" really just comes down to positive reggae music from Southern California.  Most of the bands that were doing that style of reggae and reggae-tinged music were from SoCal— Slightly Stoopid, Pepper, Rebelution, Iration, and so on. So I think that's what they were trying to say with "sunshine reggae." It's not a term that I'd personally use to describe what I do.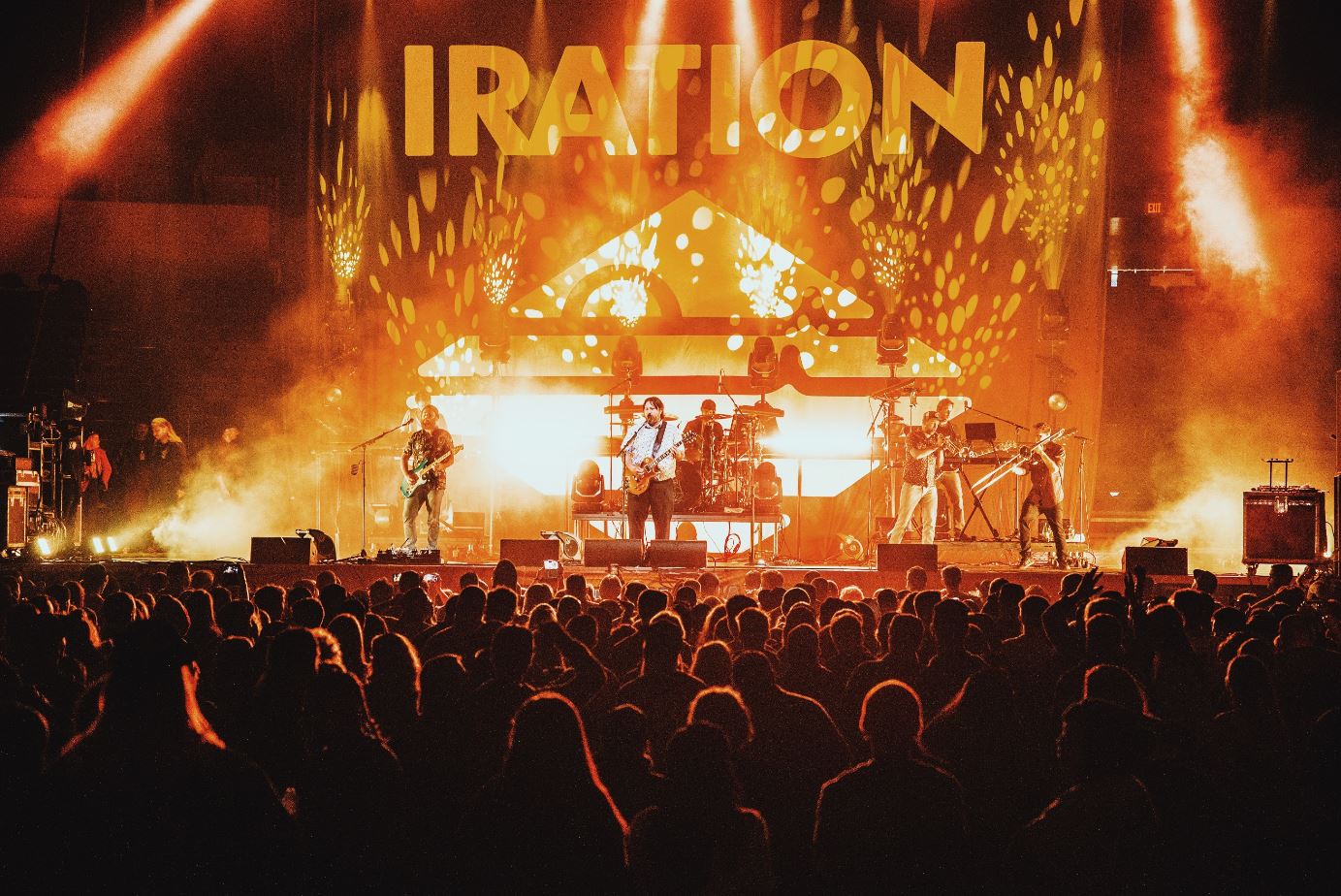 You describe the new album Coastin' as an instance of you guys "grabbing the reins" and making "more focused, mature and meaningful" music than before. What steps did you take to achieve this objective in your music and in what ways does it come across in the finished project?
Iration: First off, I think we wrote it in a more concise period of time. It took us two years to write our most recent album. We wrote some of the earlier stuff, like Time Bomb and Automatic, over an even larger time span, just because we were on the road so much that we didn't have a whole lot of time to record.
As soon as we finished the last album, we started writing this one, so we had a lot more material ready to go when it came time to record. It was material that was all kind of written at the same time, so it had a more uniform feel to it and all fit well into one specific ideal. "Zen Island" and "Chill Out" were the first two songs that were written for Coastin'. They both kind of have this lush vibe to them that we wanted to stick with.
In the same vein, we wanted to make music that felt timeless, [without] trying to fit into what is popular on the radio or what seems like fashionable-sounding music right now. We just wanted to make good music. We weren't chasing any trends; [we were] just doing what we thought sounded really cool— good performances, natural-sounding instruments, and just kind of going back to basics. I think the songs play off of a lot of R&B, Motown, funk, [and other] stuff that we were listening to— music that never really goes out of fashion.
We also wrote together a lot. It was more of a collaborative writing process with the full band involved. That helped it be a more cohesive project. We're also just growing, [both] as people and as songwriters. Our perspective is a little bit more mature because of that. [We're] just being secure in who we are as songwriters and what our band is. I think that helps a lot.
Lead single "Right Here Right Now" comes with a music video whose concept and imagery is distinctly influenced by the ongoing pandemic. How did this concept come about and what do you hope viewers will take away from the new clip?
Iration: The song is about enjoying the moment that you're living in and not being too worried about the future or the past. [It's about] living in the "right here, right now."
It's pretty self-explanatory as far as going along with the title of the song. We just felt like it made sense to honor that in the video. We're celebrating people that are really doing the hard work— the "essential people," those who are living true to form and true to their word— while also showing ourselves doing the same thing.
[It's] a video about living in the "right here, right now," and it's not anything more complex than that. I think that people really like that. No matter who you are, no matter where you're from, we're all just sort of in that same basket right now, of having to be okay with the present. We're in our homes, we're quarantined, and everyone's in the same boat. It's a shared experience, almost, and it's okay. Just focus on the positives.
The song "Learn from Me" is an ode to your newborn daughter. What was it like to be able to produce a song on such a personal subject matter for the record?
Iration: I always feel like songs that are about real subject matters, and that come from real places and real emotions, and that open yourself up emotionally to people, [are the songs with] the most meaning and effect.  I think that's what songwriting is about and what art is in general.  As the artist, you kind of have to be the person who is willing to do that: willing to open yourself up and to say things that maybe will make you feel uncomfortable or expose you a little bit.
My wife was pregnant at the time we were writing this album. So it was a very pivotal moment in my life. I felt like I needed to write something from the perspective of what I was going through. My thinking was, "I'm about to have a daughter. It's gonna be a learning experience for both of us, and I'm going to be her role model in the world. We both will. She's gonna learn from me."
It's kind of a song about being comfortable enough to demonstrate to [my daughter] how to be comfortable with herself. It's me saying, "I ought to be a better person because you'll learn from me." So yeah, it was a personal song, but it felt like it was something I had to do. I wrote it really quickly; it kind of all came out real fast and we kept it very simple. Hopefully, in a few years, she'll be able to hear it and understand it.
Watch: "Right Here, Right Now" – Iration
Coastin' is a hugely collaborative project. You deliberately chose to include more featured artists and sound engineers than usual. What do you see as the primary payoffs of the teamwork that went into achieving this record?
Iration: We basically tendered the mix engineer to the song, which is something that not everybody gets the chance to do.  We were lucky enough to have the time and the foresight to do that, and also lucky enough that the mix engineers that we wanted to work with were available and able to do it.
We got to work with the top reggae mix engineers for the reggaeton songs. For the songs that kind of have that vintage feel— the R&B-type songs— we got to work with Jimmy Douglass, who has done everyone from Aretha Franklin to Justin Timberlake and Timbaland. Then we got to work with Lars Stalfors and all these guys that do modern alt-rock bands. And also Mark Needham and Will Brierre, who have been our main mix engineers over the last few years. [They] really understand our sound and what we're going for in general.
Working with so many other artists was just something that we felt like we had kind of neglected to do in previous albums. [Making Coastin'] was a great opportunity to do that. We have so many friends who are great musicians, great artists, and so talented. You can really lift the song by putting the right artist on it with you from outside of the band. And I think that we really did so [on this record.]
I think the song "Right Here Right Now" was majorly lifted by having Eric Rachmany and Stick Figure on it. [The same goes for] the song with Common Kings, "If You Only Knew." I think it just comes down to if you're open to [collaboration] as an artist. It can really make the product better overall.
Anything you'd like to add?
Iration: We're just really proud of the album, and we're excited for people to hear it. I think the fact that we're in quarantine is a benefit because it's going to give people the opportunity to really digest this album. They're probably able to sit and listen to it all the way through, which is something that's hard for people who are working a normal 9-to-5 job to do.
I feel like this album really is a journey and an experience. If you can listen to it from the beginning all the way to the end, it really has that flow. That's kind of how I imagine to it being listened to. It's a journey that takes you to different places.
— —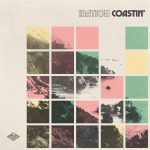 ? © Dane Hodgson
:: Stream Iration ::
---