Los Angeles artist IAN SWEET details how she saved herself from the depths of her depression through the healing journey of crafting her milestone record 'Show Me How You Disappear.'
•• •• •• ••
As soon as she picks up my Facetime call, Jilian Medford is upbeat and affable, giving her slightly puffy, red eyes a cursory wipe after an emotional phone call with her mom. Wearing an oversized camouflage shirt and a wide-brimmed elf hat she knit herself (one of many her main quarantine pastime has yielded), she blends in with her lush, overgrown garden, absorbing the brilliant Los Angeles sunlight in a moment of peacefulness. She's in a whirlwind; on top of holding down a full-time job, she is preparing for the release of her third album as IAN SWEET: Show Me How You Disappear.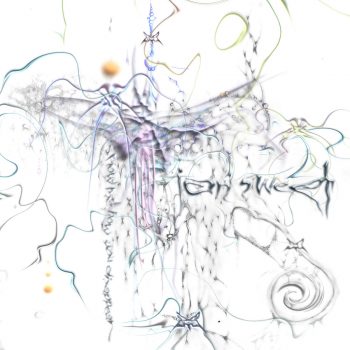 "Suddenly I'm hit with lots of things to do. As cool and exciting as that is, when you've been living kind of in an alternate reality of COVID for pretty much a year, it's really intense," she explains. Jarring as the change of pace is, Medford can't hide her smile. "I like this record a lot, actually," she admits, "I would never say that about my other records."
IAN SWEET started out as a solo project born out of Medford's college years when she moved across the country from Los Angeles to Boston to study songwriting at Berklee College of Music. She quickly fell in with like-minded musicians in the local DIY community and branched out into the New York scene after graduation. Her relationship with her drummer became toxic, and she parted ways with her initial band after releasing her debut album Shapeshifter in 2016. "The first record was…I don't think as self-aware," she says, choosing her words carefully, "I was very steeped in metaphors, rather than reality and the truth. I was hiding behind a veil or something."
Solo once again, Medford toured Europe with indie rock duo Girlpool before moving back to LA, where she recorded her 2018 album Crush Crusher. Although it was a much more mature and dynamic album than her debut, it still didn't feel completely genuine to her. "I still had other players involved that wasn't (sic) my original band, but I just felt like my voice was always getting lost in the mix, even though it was my project," she admits. "I can be easily swayed, I know that about myself, and really want to people-please, and want everyone to be happy."
Stream: 'Show Me How You Disappear' – IAN SWEET
---
The trauma of her experiences with her original bandmates compounded with that of an abusive relationship, and Medford's mental health sunk to a new low. As her panic attacks and depression became increasingly debilitating, she checked herself into an intensive therapy program at the start of 2020. She spent much of her time journaling, and lyrics came to her organically as she reached new revelations. After five-hour days of therapy, five days a week, she would rush to the studio to record with Daniel Fox (one of several producers involved with the album), who wasn't aware of her predicament at the time.
Medford graduated from the program right before the pandemic hit, writing and recording the rest of the album mere months later. What resulted is her most intimate and personal work to date. "I've never felt so driven to write when I was going through all that. Usually, when I have a depressive episode or lots of anxiety, the last thing I want to do is play music," she reflects. "It's actually so difficult and triggering, because you've gotta be ready to give it [your] all, and sometimes you can't be there mentally."
Therapy helped Medford to reorient her relationship with music for the better, as she learned to stop being as critical of herself. Creating this space between her mental wellbeing and her craft, processing her emotions outside of her songwriting proved to be revitalizing. "I felt clear-headed after a day of that, and it was so cool at the end of the day to have this newfound perspective on what happened," she explains, "All the songs had new meanings."
Cathartic and triumphant, Show Me How You Disappear is a shimmering documentation of Medford's path towards healing and self-acceptance. It opens with the crashing, lo-fi "My Favorite Cloud," one of the first songs she wrote. An all-enveloping wall of sound, it's a sonic amalgamation of her rock-bottom period. "I just blamed myself for so long, and that's just so sad," she somberly reflects, "and it's such a harsh thing, to blame yourself for being in an abusive relationship." Chronologizing the journey from the beginning of her reckonings with her internalized trauma, she eventually claws her way out of these depths towards a new transcendence. "I love that the record ends with 'I See Everything' after it opens with such chaos and darkness," she observes. "'I See Everything' is [like] floating above with crystal-clear vision."
Watch "Drink The Lake" – IAN SWEET
---
As she works to break free from cyclical thought patterns, Medford poses unanswered questions to herself, searching for explanations of what happened to her in every preceding track. On single "Drink The Lake," she acknowledges the toxicity of an all-consuming relationship, and how much there is worth living for outside of that ("Take love away, you'll have your whole life to live without the fear of dying"). Methodically repeating the chorus ("I'll start saying your name, saying your name backwards so I'll forget it"), Medford embraces patience as she plods along towards a healthier state of being.
The way to recovery isn't without its breaks in the pavement, however—on soaring anthem "Get Better," she allows herself to feel all the emotions of this nonlinear challenge. She recognizes that she needs to be gentler with herself, starting with practicing self-forgiveness and making peace with uncertainty. "It's okay if you don't have the answer right now, and it's okay if you never have the answer," she emphasizes, "You have to accept what's happened to you and figure out a way to move forward in a healthy way, so you don't deteriorate into nothing."
Throughout the recording process, Medford rediscovered her voice, strong and resounding, as she reclaimed complete ownership of her project. She found empowerment playing every instrument on the album herself, explaining, "I wanted it to be mine, and to belong to me because the storyline and everything is so personal." Without the distraction of doubtful voices in the studio, she began trusting herself as a musician again, unapologetically experimenting with new sounds. "I don't really have something in my head, it's just like when it sticks, it sticks, and I know what the right synth sound will be in the moment," she says, "I don't really like to pre-plan a lot of things."
Medford's gravitation towards electronic elements was partially a result of the time she spent reimagining older tracks in Ableton in 2019, in preparation for solo touring with Twin Peaks offshoot Grapetooth. She drew inspiration from her tourmates' pop simplicity and looping beats, attracted to the repetition. "That's kind of a big theme on the record," she adds, "wanting to say things over and over, to jam them into my own psyche." I ask her if her larger-than-life choruses were inspired by Coldplay, her first favorite band, she throws her head back and laughs. "They tap into this strange, childish emotion for me, and it's like a safe space. A safe spot to like run to. And I like to do that too, with my music," she clarifies, "I just love them so much." Attempting to manifest a longtime dream, she adds enthusiastically, "I just wanna open for Coldplay, I just have to. That's all I ask my booking agent. Please, somehow, someday, even just one show."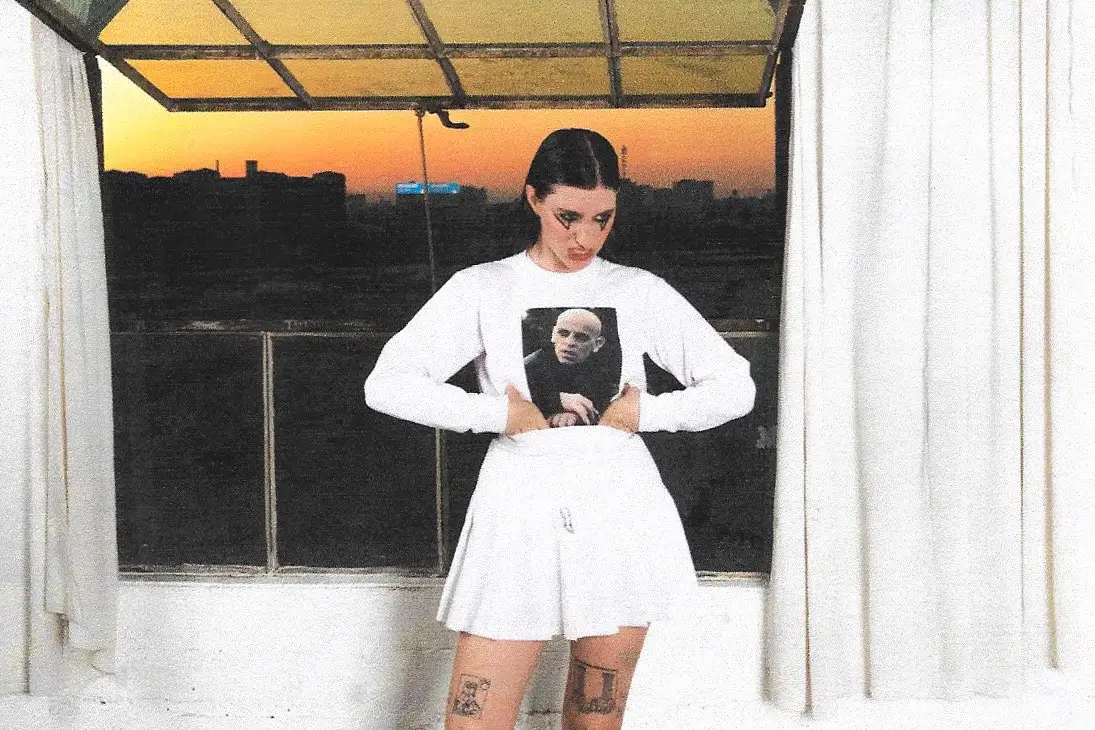 A key part of Medford's personal metamorphosis was realizing the part she plays in freeing herself from the crushing grip of her trauma; writing her own ending would be crucial for her to truly move on. "You never get closure with someone who was abusive or anything like that, so you've gotta find that for yourself," she clarifies, "A lot of this record is finding ways to create that for myself, create the space. It's a big old handbook for myself, I think, that I wanted to make…the bible of IAN SWEET."
As Medford evolved, she revisited familiar themes from her discography with new wisdom. She revels in the sacredness of her autonomy and strength on "Sword," a liberating approach to her beloved blade metaphors compared to early tracks like "Knife Knowing You." She best understands herself in connection to her external environment and natural elements. From Crush Crusher's "Your Arms Are Water" to Show Me How You Disappear's "Dirt," her reevaluation of her relationship with water is particularly striking.
"Water helps you survive, but it can also be so dangerous, and that's very similar to a toxic relationship," she explains, "You feel like it's so nurturing… but in a minute, you're swept away in a tide and drowning." In this contradiction, however, is a fluidity that yields renewal. "When I was really depressed and in the darkest phase, I didn't get outside. I didn't look at the sun or even realize that it existed," she reflects, "You forget these things even exist around you, and that you have the most beautiful things that you don't even have to ask for… They're just there for you."
Watch "Sing Till I Cry" – IAN SWEET
---
The pandemic has brought Medford unexpected blessings, namely time for non-music hobbies. "In a pre-covid world, I wouldn't have had time to experiment with other things," she says, referring to her knitting obsession, "That is what's so nice, I can do this and it doesn't have to be shared with the world, and it doesn't have to be reviewed by someone. I'm just doing it for myself." She also gushes about running an Instagram account for her spunky Jack Russell-chihuahua rescue, Blueberry. "I've always wanted a dog, but it's always been impossible because of touring," she elaborates. "So this time actually gave me that opportunity, even though I miss touring so much."
As much as she misses life on the road, Medford is relishing the opportunity to sit so intimately within this microcosm of her own creation, album and all. "I'm the only person who's in control of me, and who feels what I feel, and that's so magical and that's so cool," she marvels as golden hour sets in. "At the end of the day, this feels like the most honest work I've made, and I'm proud of myself for that. This ended up being exactly what I wanted it to be, without knowing what I wanted it to be."
Show Me How You Disappear is available now, courtesy of Polyvinyl Records.
— —
— — — —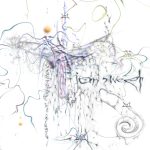 ? © Lucy Sandler
:: Stream IAN SWEET ::
---