Atwood Magazine is excited to share our Editor's Picks column, written and curated by Editor-in-Chief Mitch Mosk. Every week, Mitch will share a collection of songs, albums, and artists who have caught his ears, eyes, and heart. There is so much incredible music out there just waiting to be heard, and all it takes from us is an open mind and a willingness to listen. Through our Editor's Picks, we hope to shine a light on our own music discoveries and showcase a diverse array of new and recent releases.
This week's Editor's Picks features Samm Henshaw, TEE, Hannah Jadagu, Jacob Banks, Kenneth Whalum, & McKinley Dixon!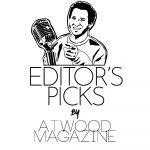 — —
A bright burst of smoldering soul with a dash of pop finesse, Samm Henshaw's "All Good" has quickly become my go-to sunshine song. A source of strength and a beacon of feel-good euphoria, "All Good" is a sunny and cheerful manifesto: It's this year's response to Pharrell's "Happy," if we may be so bold. A groovy, gallant, and upbeat smile-inducing revelry, it's that irresistible celebration we all crave and the message we need.
Ooh, bet I'd look good in some sheets
It's been a long week, think I'm finna kick up my feet
I'm craving isolation and a few tangerines
I crave a little me time, on my free time
But time be movin' slow
But ain't no stagger when I step
I'm a causal man so I always watch before I tread
I ain't mad, I'm just tryna get my ass up out this desk
It's real hard to ease pressure off with ties around your neck
It's all good, baby
Just think I need to loosen up
It's all good, baby
Just think I need to loosen up
'Cause it's just better like that
'Cause it's just better like that
It's all good, baby
Just think I need to loosen up
Hailing from London, Samm Henshaw has been on the come-up for years now. His The Sound Experiment and The Sound Experiment 2 EPs are incredibly lively and spirited vessels of hauntingly beautiful soul expression – but it's been through his more recent singles like "Broke," "How Does It Feel?" and "Church" (ft. EARTHGANG) that Henshaw found his audience and began ramping up his stream presence. Following a collaboration with Brooklyn duo Brasstracks ("Change for Me") and his two-song showcase with COLORSXSTUDIOS ("Thoughts and Prayers" and "Still Broke"), Henshaw closed out 2020 with December's "All Good" – all but ensuring we'd be singing his words well into the new year, and beyond.
A DOZEN ROSES // A Love Story
TEE
Atwood Magazine had the honor of premiering TEE"s debut EP upon its release two weeks ago, but that wasn't enough – for him, or for me. Liverpool's Terell Farrell is an exhilarating, fast-rising RnB/neo-soul artist, and between this new record and his feature on Jeauneil's debut EP, TEE is well on the way to making an indelible mark on these first few months of 2021.
Farrell introduced TEE at the top of 2021 with his debut single "Real," a turbulent and dramatic upheaval of inner tension. Full of raw urgency and tender, evocative acoustic and electronic instrumentation, "Real" soars through stirring sonics and an unapologetic, impassioned, and unforgettable vocal performance. He quickly followed his debut in early February with the Gospel-charged "Crown of Thorns," a beautifully buoyant and achingly soulful outpouring of love and self-reflection featuring fellow Liverpudlians Little Grace and Lauren Iyra. "When two flawed people commit to the pursuit of love and acceptance, nothing can get in the way," TEE explains. "The title 'Crown of Thorns' is the concept of taking something that is painful and turning into something beautiful. Yes, it's made of thorns but they have created a crown nevertheless. We are all flawed –  every single one of us – and that's what makes us who we are. What will you create from those flaws."
you fell far to fall for someone like me
but ima catch you without fail
word to the wise
cause my words will never fail me
got the heart of a champion
but still a diamond in dirt
And yeah it might get rough
but a little pain never hurt
yeah i'm flawed
not even kinda unsure
but i can reassure
even without their credentials
were incredible
and i believe that in the depths of my soul
found the treasure of my chest and it's gold
i wasn't made to give up
my DNA won't let go
i'll do it a dozen times over till i get my rose
A short and stunning experience to behold,  A DOZEN ROSES // A Love Story engages on a deeper level through seven varied tracks that envelop the senses in a compelling hybrid of RnB, hip-hop, spoken word. TEE unveils a multidimensional, substantive artistry throughout his emotional and intimately expansive debut EP: Soaring soundscapes and raw moments of vulnerability make for a continuously captivating experience from start to finish, as TEE dives into themes of fatherhood, mental health, self-identity, love, and more; he cites the EP's umbrella concept "of emotional acceptance and expectation" as an important part of his music's overarching story. It's the kind of music that hits hard, and leaves a lasting mark on its listeners – no matter who they are or what their experience is.
"In the most basic form, it is a twisted love story between a man and a Rose (referred to with she/her pronouns throughout the project)," TEE explains. "Though it may sound like it exists worlds away, the recurring themes such as love, vulnerability, the psyche, acceptance, and realisation of one's self, exist within our reality. Each theme comes from situations I have either been a part of or witnessed. My main ethos as an artist is to be vulnerable; to be real. I hope that people are able to identify with this project and maybe walk away with a clearer understanding of the feelings that are difficult to express."
At one point in "Crown of Thorns," TEE sings, "Yeah, I'm floored, not even kind of unsure, but I can reassure even without the credentials that we're incredible." Confident and grounded, communal yet singular, TEE is easily a special artist to watch over the years to come.
You said I don't know how to love
But I, I refuse to give up
They said that love don't come easy
Oh don't you know that I'm
I'm a diamond in the rough
"Think Too Much"
Hannah Jadagu
A colorful dose of sweet, soaring psych and folk seems to coalesce into its own new genre on Hannah Jadagu's Sub Pop Records debut. Released February 11, "Think Too Much" is intimate, but feels like it was always meant to be shared not with a diary, but a full audience: Jadagu's dazzling performance is underscored by haunting lyrics that delve into one's inner demons, uncertainties, and self-doubts – and an ethereal, catchy chorus all about overcoming these obstacles.
The artist dons a self-assured posture in what can be considered a buoyant, yet deeply vulnerable three minutes of self-expression:
"You're just getting started, you're not really that old"
Then why does it feel like there's no time to grow?
Now I'm searching for words in a place that confines
And it's scary, rarely, easy to like
But I-
Think too much
It's all in your head
It's all in your head
It's all in your head now
"'Think Too Much' is a song I had so much fun recording," Jadagu tells Atwood Magazine – and it shows. Her dreamy vocals echo with warm, fuzzy energy. "It's filled with all of my favorite influences and thoughts from not only myself, but also my friends. It's a special anthem for conquering fears and doubts!"
Jadagu revels in freeing herself from expectations and pressures, and the myriad troubles we concern ourselves with on an all-too frequent basis – because truly, we all think too much, and we deserve a break from those self-imposed barriers to happiness. This song isn't the only key out there, but it helps put things into perspective and certainly lightens the mood.
Jacob Banks enters 2021 with an unapologetic explosion of bluesy, soulful strength: "Parade" is an inspiring anthem reckoning with our moment at hand, tackling Banks' Black experience and capturing the energy and raw emotion that has driven folks around the world to get involved with the Black Lives Matter movement and fight for racial equality, justice, police reform, and so much more.
Is it the way I move?
That's why you think I'm bulletproof
Or is it in my cool?
You think I'll put a spell on you – Boo!
Oh, let it rain (woo, ooh, ooh-ooh)
It won't rain on my parade
Oh, let it rain, ooh, ooh-ooh, ooh
It won't rain on my parade
Reviewing the song upon its release, Atwood's Bethan Harper called it "intensely listenable – the perfect song to make you get back up on the days that nearly knock you down, and a powerful commentary on the struggle too many face. As we entered 2021, it became clear that the year would be one of change, disruption, and many days that nearly knock you down… Parade's release could not be more apt."
Jacob Banks has injected the spirit of resilience; of inner strength and bravery; of true staying power into 2021. His raw vocals roar with passion as he embodies anguish and anger, pain, pride, and most importantly, perseverance: The determination to never give up, never give in, and fight for what you believe in. We needed this song.
Take a mile in my shoes, uh
Bet you'll never shake the blues
Though it's heavy on my shoulder
Still you see me coming through, yeah
Oh, let it rain (woo, ooh, ooh-ooh)
It won't rain on my parade
Oh, let it rain, ooh, ooh-ooh, ooh
It won't rain on my parade
"One More Kiss"
Kenneth Whalum
Memphis' son Kenneth Whalum takes my breath away with his remarkable entry into '21. A soothing caress of full-bodied falsetto and gentle bluesy guitar work, "One More Kiss" captures romantic intimacy with true tender loving care: It's a fragile framework for experiencing the connection between two lovers:
Send me on a trip to the moon
Take me high as hell while we're still in this room
Send me on a plane, send it soon
I'll go where you wish so we can start where it's new
"'One More Kiss' is a simple request in a delicate moment between two people in love," Whalum shares.  "I wanted to see if it was possible to capture the feeling of an intimate point in the midst of trying circumstances. I think any person that's been in a relationship can identify with this sentiment."
Whalum brings that special moment to life with vivid imagery and smoldering sounds. His golden vocals prove as hypnotic as they are utterly mesmerizing – all but ensuring our swift return to this song every time we want to get deep into those sultry, rich feelings.
I'll give you one slow kiss
Something in me's missing you
So girl what will you do
Say you'll give me one more kiss
Somethings telling me that you been missing me too
"make a poet Black"
McKinley Dixon
"Your music got passion, your story yeah, I mean, I guess it does hurt…" sings a feverish voice against the plucked harmony of a guqin or zheng (Chinese harp). Raw and visceral, McKinley Dixon plunges deep into his soul and lived experience in "make a poet Black," the lead single off his forthcoming third album For My Mama And Anyone Who Look Like Her (out May 7 via Spacebomb Records). Achingly impassioned and irresistibly visceral, the song is as intimate an assault on the self as it is a dynamic outpouring on the ears – one whose tension never sees relief. "You not the realest, you know that right? They not gone feel this, you know that right?"
You need some healing,
This pain you concealing,
There's prolly so much more to life,
I mean
You not the realest,
You know that right
They not gone feel this
You know that right
This pain you concealing,
You need so much healing,
You prolly gone pop ya shit out over night
"The creation of the song 'make a poet Black' was at a pivotal moment, not only in my musical timeline, but my life," says Dixon. "I was achieving a lot of milestones in the same week I lost someone integral to my childhood. The accumulation of stories involved this person and when they passed, I questioned the validity of my memories. I went through a sort of an impostor syndrome and had a lot of uncomfortable moments with myself. This resulted in a song that challenged who I was, challenged my intentions and created this narrative of me chasing a version of myself that I lost. 'make a poet Black' is the result of me questioning: What about trauma forces a Black person to feel the need to create?"
Chaos meets control throughout 4.5 expressive minutes that constantly push the boundaries of expectation and emotion. Dixon paints a vivid image of self-reckoning in "make a poet Black," a deeply personal and powerfully compelling explosion of self-expression that is as delicate and beautiful as it is soulful and strong. It's a hip-hop jazz hybrid of epic proportions, and it will leave you shaken to the core.
For My Mama And Anyone Who Look Like Her releases May 7, 2021.
— — — —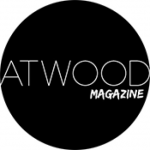 Editor's Picks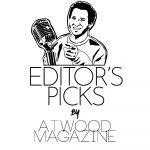 ---