Cardiff's The Rotanas return with third single "Scores on the Doors," an ode to the chaotic night out complete with grungy guitar solos, catchy riffs, and a flourish of tambourine
Stream: "Scores on the Doors" – The Rotanas
---
'Do you have the courage to try and push me to the edge, just say the word I'll help you find or lose your head,' goes the swaggering battle cry of indie rockers The Rotanas. In their third and latest single, "Scores on the Doors," the band perfectly encapsulate their carefree ethos with a rousing house party belter. Since forming in 2017, the Cardiff-based group have established growing praise for their unique approach to the genre, proving themselves to be capable of simultaneously embracing their individuality whilst paying homage to their heroes of the nineties and early noughties.
In a playful nod to the Britpop flames that are often fanned around The Rotanas, the members have affectionately described their style as gritpop, a combination of candid themes, twangy vocals and jangly guitars all mixed with a slick production and instrumental performance that propels them towards a unique sound. Admittedly, gritpop may well just be an appropriate catch-all term to steer journos away from the already tenuous label of Britpop, however it does seem to work in this context.
Recorded, mixed, and mastered by the brilliant Richard Jakson, who has previously worked with bands such as Pretty Vicious, The Automatic, and Super Furry Animals, "Scores on the Doors" is a beautifully balanced track which manages to capture the riotous atmosphere of a house party gig despite its obvious polish. A relentlessly tight drum beat holds the whole song together as grungy guitar riffs full of character skirt around the front, often joined by an added flourish of tambourine and the brilliantly chant-evoking vocals of lead singer Harry Watton. It's a track that is shockingly easy to envision mosh pits being formed to, with a brilliantly bassy chorus and plenty of guitar solos.
Simply put: It's a track that you are going to want to jump to!
Unlike The Rotanas' previous single "Caught on Camera," a melancholic anthem with stripped back acoustic guitar and sentimental vocals, "Scores on the Doors" speaks more to the chaotic side of the band and their generation – with songwriter James Wilson explaining, "The song's about people who go home too early on a night out instead of staying out with their friends and seeing where the night may go. Too many times I've witnessed people leave early before the night has even properly started, and they've missed out on some of the best nights I've ever experienced."
This commitment to the sesh is perfectly translated into "Scores on the Doors" and with continued refinement, The Rotanas are certainly worth keeping an ear out for.
— —
Stream: "Scores on the Doors" – The Rotanas
— — — —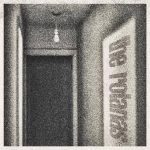 ? © The Rotanas
:: Today's Song(s) ::
---
:: Stream The Rotanas ::