A sweet, stirring reprieve full of confessions and reflections, Garrett Owen's 'Quiet Lives' is a lilting, heartfelt soundtrack to raw feeling that will continue to connect long after the 2020 blues have subsided.
Stream: "Hour in the Forest" – Garrett Owen
---
The last chamber in this heart of mine is firin' blanks at a landmine / tell me lies with your eyes half closed, I'd ask the clouds but what would they know…
A southern heart coming into his own as a compelling songwriter and storyteller, Garrett Owen delivers an enchanting wellspring of uncompromising, unfiltered folk on his sophomore album. A sweet, stirring reprieve full of confessions and reflections, Quiet Lives is a lilting, heartfelt soundtrack to raw feeling that will continue to connect long after the 2020 blues have subsided.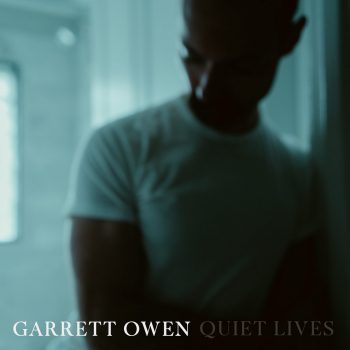 An hour in the forest one day
And now I think of you
In a more familiar kind of way
Have you thought to wonder
Is there a part of me you were hopin' to find
In that camera lens through leaves on the vine
Though you walk away forever you may shine
To me
Discreetly as I know how to be
If I stare too long
I'll look away before you see
Keep them none the wiser
You walk in the room and can't meet my glance
Is it make believe we once had a chance
You feel the feelin' but you won't share this chance
With me
You moved back up north when you missed the snow
Were you thinkin' of
Someone who promised they'd be waitin' on you
You watched her from the doorway
Your favorite tattoo in the trailer park
Harriet Tubman posed with Joan of Arc
Though she held a machine gun
It never spoiled the view ooh ooh
What if nothin's real till I've said it to you
Now what can I do
For all I feel that it never came true
Now what can I do
Independently released September 18, 2020, Quiet Lives is true to its name. The follow-up to Garrett Owen's 2016 self-titled debut is a mature set of observations and stories about the world – a post-coming of age reckoning with life's traumas and struggles that knows the answers are scarce and questions are aplenty, but nevertheless asks away. Confrontation is okay, as long as you come into it prepared for some scars and plenty of lasting uncertainty. This willingness to dance with the dark serves Owen well throughout his nine new tracks, each of which tackles some form of human relationships and personal growth.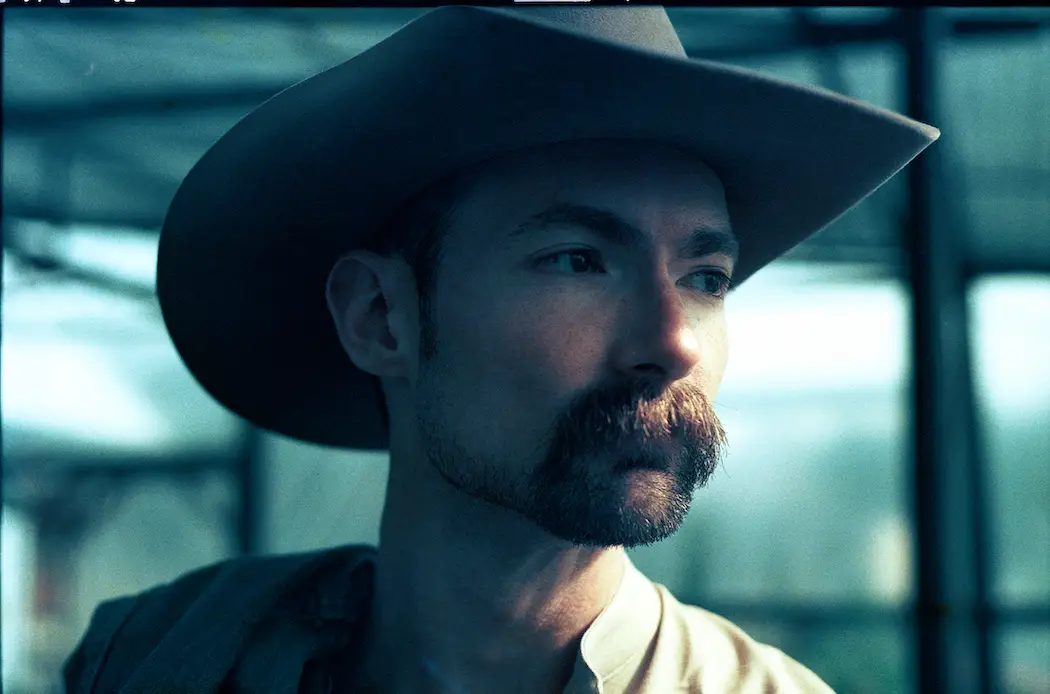 The son of a missionary, Owen grew up in Africa and struggled to assimilate to American life upon his family's decision to resettle in the States. Music has always been a "source of life" for the Ft. Worth-based troubadour, whose raw, innermost feelings flow free each time he picks up his guitar and sings. Owen has many a song and story to tell, but it's the way in which he captures our imagination that makes his music so lasting.
In premiering Quiet Lives' lead single "These Modern Times" this past summer, Atwood Magazine praised Owen for breathing a gust of stormy and seductive folk into his music: "Owen laments the constant connection and busy spirit of our digital age in 'These Modern Times'… He writes from and to the heart, his impassioned vocal work and emotional finger-picking second only to his stunning, evocative lyricism."
A relatively upbeat and sonically full opus, "These Modern Times" comes as the record's finale. In contrast, opening track "No One to Save You" sets an ominous tone with a tale of independence and disconnect – that hard-won life on the road, whose success comes with its own series of pitfalls and sorrows:
Parker and the boys play a hell of a show
Fine line rings in my head
I haven't slept since Denver Colorado
The whites of my eyes have gone red
You're on the phone screamin' why don't you miss me
You know I gotta show tonight
Knuckle white drivin' twenty four straight
Still you wanna start a fight
What if I don't wanna fight
What if I don't wanna fight fight fight
Finally got what you wanted
There's no one to save you now
Better watch what you ask for
There's no one to save you now
---
While Quiet Lives certainly has its own series of highs and lows, the record keeps a consistently introspective mood: One that matches the out-of-focus, shadowy nature of its album art. Songs like the poignant "Weakest Hour" and deeply vulnerable "Bleeding Through My Shoes," "Hour in the Forest" and "Family of the Year" echo this sentiment. Musically, it's a sweet, uninhibited heartland record whose songs are a vessel of feeling, relief, and rejuvenation.
Experience the full record via our below stream, and peek inside Garrett Owen's Quiet Lives with Atwood Magazine as the singer/songwriter goes track-by-track through the music and lyrics of his sophomore album!
— —
Stream: 'Quiet Lives' – Garrett Owen
:: Inside Quiet Lives ::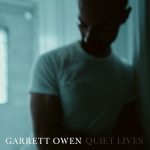 — —
No One To Save You
"Touring can stressful in a lot of ways – stressful on your physical health, your mental health, and on your personal life. A few years ago, I was on tour opening for Parker Millsap, driving myself to all the dates in my little Honda Civic. I was in a new relationship that ultimately couldn't withstand that stress.  It just didn't work. And, I can't blame her, really."
Weakest Hour
"'Weakest Hour' is one of the older songs on this album. It has some of my best tricks lyrically and musically: "She said 'Wait no, keep your hand inside my coat. I swear it's much warmer there than it is around my throat.'  It always gets a laugh at shows, it seems to hit, to grab people even if I'm having an off night. Things get uncomfortable in real life, so dealing with ugly stuff lyrically and making it easier to digest by expressing it in a way that's funny was thew goal. That's hard to do, but the chords and the way I was playing helped me get there. I mention my childhood a little in the last pre-chorus, and it was nice to express some of that."
The Wurlitzer Prize (I Don't Want To Get Over You)
"'The Wurlitzer Prize (I Don't Want To Get Over You)' is a cover of a song written by Bobby Emmons and Chips Moman and made famous by Waylon Jennings.  I don't think I'd heard this song until I was hanging out with Matt Tedder, staying up late at his practice space.  Matt showed me his version; I fell in love with the progression and learned it shortly after.  Then, I forgot about it for about a year, until I saw John Fullbright do it on piano when I was opening for him.  John's take was slower, and it really made the song more sorrowful.  I borrowed some melodic choices from John, put my spin on the chord voicings, and recorded it on a Gyspy-style guitar. Taylor Tatsch made some really neat production choices that gave it a Beatles vibe, and Jaimee Harris is singing backing vocals on there. She said, 'I want to do a Linda Ronstadt kinda thing for this.'"
Bleeding Through My Shoes
"I started writing the verses of 'Bleeding Through My Shoes' when my Aunt Katy was diagnosed with terminal cancer. Doctors said she had a few weeks left upon diagnosis, and she did live a few more weeks. It sounds like it's about war but it's really just about the inevitability of death. In 2016, I think I contracted Lyme Disease from a tick bite on a DIY tour where we camped out a lot, and I got so sick that I was sleeping for 20 hours a day for months at a time when we got back. I wrote the choruses during that period. Not sure how, as I was only awake a few hours at a time before I'd be overcome with fatigue."
Hour In The Forest
"It started out being inspired by this woman that took some photos of me in the woods outside Denton, Texas.  I didn't know her well but we mostly talked about meaningful things, pretty personal things, bad decisions.  I was infatuated with her for a minute, thus the first verse was inspired by her. The second verse was inspired by a relationship that started out in a way that it shouldn't have.  The third verse was inspired by a girl I saw everyday when I had a job unloading trucks in my early twenties, but I never spoke to her.  She had a very memorable tattoo on her arm of Harriett Tubman holding a machine gun and Joan of Arc holding a sword.  I've thought about her and her tattoo often since then.  Musically, it's one of the more complicated things I've written."
Souvenir
"I wrote the opening guitar figure and first verse to 'Souvenir' a long time ago. I showed what I had written to a friend – 'I put our love in a jar and drove it around in my beat-up car…..'  He thought it was catchy. I started slowly trying to coax the rest of it out of myself and used it as an opportunity to take some really tricky chord work in the chorus and impose a massive key change for the second chorus. I have a lot of songs inspired by a long-term relationship I was in; the rest of the lyrics are a mix of abstract expressions of pain and emo-dramatic statements about how things with her ended."
Family Of The Year
"'Family Of The Year' feels so overtly sad, but I guess that was something I needed to keep writing about.  I was with somebody for almost four years who had kids, and I got more attached than I thought to them as a unit by the end of it.  It probably felt worse saying goodbye to them then saying goodbye to her."
I Must Be Evil
"'I Must Be Evil' is on the older side. I went to church for the first time in a long time, and when I was leaving, I thought, 'I could write a song about a crazy preacher and a weird mercenary that tries to kill that preacher.'"
These Modern Times
"The chorus was the first part I wrote. I just started singing in a stream of consciousness and 'here in these modern times, it's magical, oh so sad,' etc. came out.  I'd been feeling weird about how much we do on our phones all day.  Tinder, ordering food, Facebook, texting, GPS, was driving me nuts. I came up with the rest of the verses after spending a lot of time on this little sliver of the Brazos that some friends took me to.  I started going there on my own once a week to just walk through the river for a couple of hours, swim by myself, and watch hawks circling for food."
— —
— — — —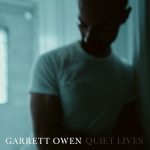 ? © Melissa Laree Cunningham
:: Stream Garrett Owen ::
---