Nashville singer/songwriter Zoë Nutt reckons with anguish, love, and acceptance on "If That's What It Takes," a stunning Americana anthem that reminds us what it's like to say that pained and poignant goodbye.
Stream: "If That's What It Takes" – Zoë Nutt
---
There's no easy cure to heartbreak and the blues, but never underestimate the power of reflection and time. Only when we take a step out of the moment can we start to see the breakdowns and challenges facing us and our relationships – and whether we're too late to save it, or it wasn't worth saving to begin with, that perspective will help us put our best foot forward. Nashville singer/songwriter Zoë Nutt reckons with anguish, love, and acceptance on "If That's What It Takes," a stunning Americana anthem that reminds us what it's like to say that pained and poignant goodbye.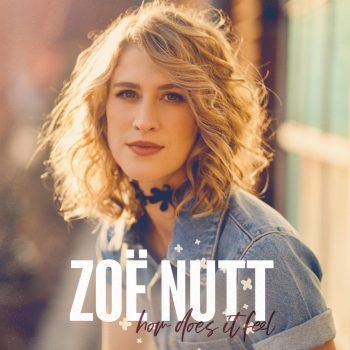 I can feel the space between us
I don't know where that leaves us
Maybe you just need some time to breathe
This has been a long time coming
All I know is you need something
And I'm thinking maybe it's not me
We've been on and off again
Never wanted to be just your friend
It'll hurt but I can let it end
Atwood Magazine is proud to be premiering the Robert Chavers-directed music video for "If That's What It Takes," the thrilling single off Zoë Nutt's recently-released sophomore album How Does It Feel (July 24, 2020). The musical aftermath of a journey that saw Nutt experience near total hearing loss, only to slowly come back (relearning how to hear), rebuild, and persevere, How Does It Feel is an intimate Americana record of self-discovery, reflection, personal pain, and hope. Whereas it touch on everything from folk and pop to rock depending on where you listen, the album's cinematic opening song shows off the Nashville-based singer/songwriter's country side. Written with celebrated songwriter Tammi Kidd Hutton (LeAnn Rimes, Rascal Flatts), Cameron Newby, and Lynn Hutton, "That's What It Takes" is a tale of endurance and acceptance. It's that part of the healing process where you're able to clear away the noise and recognize what really happened and why it happened – and start to move on.
If that's what it takes
If that's what you need
If somebody else can love you better than me
If that's how you feel
I can leave you alone
If it makes you happy, consider me gone
Shoot me down just shoot me straight
If that's what it takes
If that's what it takes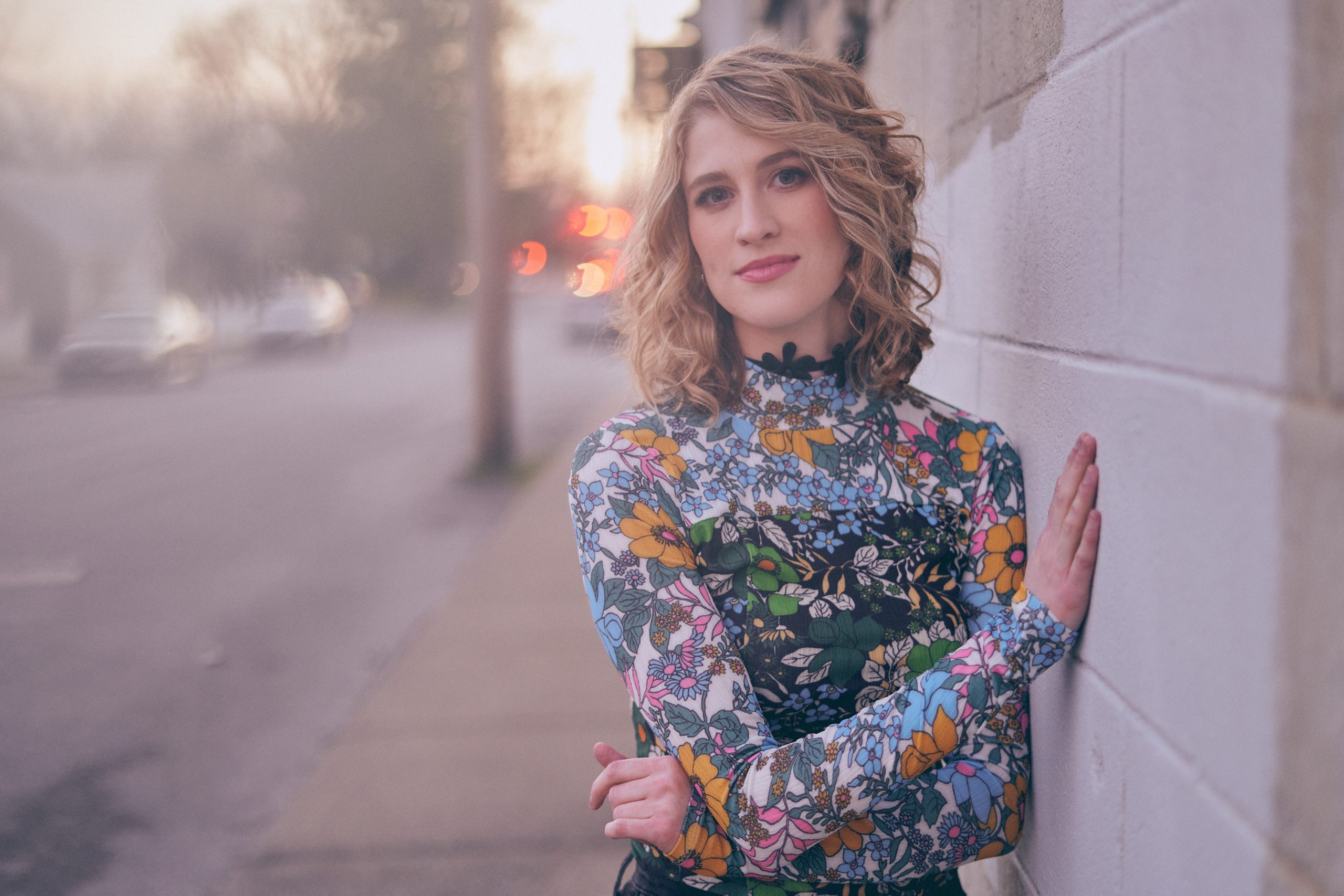 ""If That's What It Takes" is much more than just a failed relationship," Zoë Nutt tells Atwood Magazine. "This music video is about accepting that you're not right for someone and doing something completely selfless by letting the other person go. The film depicts me literally rewinding and wiping the slate clean. I even had to learn to sing my song backwards in order to get some of the takes, but hey…. "If That's What It Takes"!"
Working with director Robert Chavers, Nutt's new music video sees time move backward slowly. Starting from a hotel room, Nutt goes from the bed to the bathroom mirror, and from the bar to the stage. We, the audience, join her on this intriguing journey moving in the wrong direction, as she sings earnestly to us about moving on and learning to stop dwelling in the past.
There's no way to easily access or unlock the realization this song so seamlessly captures; you have to go on your own journey back, looking into what happened and why, in order to understand who the two of you are and why things didn't work out right. "If That's What It Takes" is relatable, sincere, and aching in all the right ways: A small-"c" cinematic journey ready to whisk us into our heads and hearts. Watch the new video exclusively on Atwood Magazine, and listen to Nutt's new album How Does It Feel out now!
Zoë Nutt spoke to Atwood Magazine about her new video and album. Dive into her music and its inspiration in our interview below!
I want to feel you pull me closer
Don't want to hear it's over
If I'm being honest with myself
We're standing at the crossroads baby
Don't give in now just to save me
Say goodbye, wish me well
Stream: "If That's What It Takes" – Zoë Nutt
A CONVERSATION WITH ZOË NUTT
Atwood Magazine: Hey Zoë! "If That's What It Takes" is such a relatable lyrical tale; is it inspired by a true story?
Zoë Nutt: I started writing this song with my good friend and co-writer Cameron Newby. Both of us were dealing with difficult relationships at the time and felt like we were in a situation of having to say " Shoot me down, just shoot me straight, if that's what it takes" to someone. We ended up writing the chorus and then brought it to two of our other writer friends Tammi Kidd Hutton and Lynn Hutton, who happen to be married, and finished the song with them. I think the very different life perspectives between all four of us are what make this song that special.
What place does this song represent on How Does It Feel, and how do you feel it captures your artistry?
Zoë Nutt: How Does If Feel is an album all about struggle and making the choice to not let life's hardships bring you down. "If That's What It Takes" sits right in between all of these songs, bridging a more pop oriented sound with some of the most serious lyrics in the album. As an artist, I don't like cornering myself within a certain genre or theme, so to me this song is just the tip of the iceberg on the songs to come.
I love the build in this track. Can you talk about the emotional experience of performing this song and what that's like for you?
Zoë Nutt: I'm so glad you asked this question. The build in this track represents the resolve that the character exhibits, the power and emotion that comes with accepting personal anguish because love is bigger than self sometimes. When I play this song out I channel all those old feelings, which can sometimes really energize me. It can also make me nervous because I'm exposing a part of myself. I think that's the joy of a song like this though, the more I sing it the more the past really does become the past.
Why do you think this track resonates – what is it about this song that lends it that ability to connect with listeners on that deeper level?
Zoë Nutt: Right off the bat the lyrics are conversational and honest. It's also a story that I think most everyone has experienced in some form or another, yet I don't think people talk much about. Sometimes loving someone means letting them go, and that's not an easy subject.
Do you have any personal favorite lyrics in this track in particular?
Zoë Nutt: The chorus line "Shoot me down, just shoot me straight, if that's what it takes" is my favorite lyric in the song. It says everything in that one line.
How do you feel the video captures the song's message , and how do you feel it goes beyond the song in telling its own story?
Zoë Nutt: A lot of this music video is played in reverse, symbolizing leaving a relationship and wiping the slate clean. "If it makes you happy consider me gone". The theme of rewinding or reversing something in your life is sprinkled throughout this album and transcends just this music video. I even have a song on the record called "Rewind". With this video I wanted to not just talk about leaving a relationship, but physically do it in a way that goes beyond just saying goodbye.
This music video also captures a moment in time, something I wasn't expecting it to do. I filmed this during the COVID pandemic, something none of us will ever forget. There were a lot of bumps in the road trying to navigate shut downs and safety measures. Funny enough, in one of the shots you can even spot a guy in the background with a mask on. Almost like a trademark from this year.
So here are some facts you might want to know about the video!
I actually learned to sing my song backwards in order to get some of the shots we took for this video. You'll see takes where the camera is playing me in reverse, but my mouth is still moving to the lyrics in the song. It wasn't easy!
The baby blue suitcase drum I carry in the video has a special place in my heart. I bought the suitcase at a Nashville flea market for $10 when I was in college. The playing card attached to it was the price tag. I had planned to turn the suitcase into a kick drum. For fun, I brought it back home with me to Knoxville during a break and accidentally left it there. My dad and brothers decided to take it upon themselves to turn it into a kick drum for me and don my name on the side. I had no clue and was so surprised when they gave it to me for Christmas later that year!
There's a guest appearance in this video… My mentor and co-writer Tammi Kidd Hutton (LeAnnRimes, Rascal Flats) is the driver in this music video. She is one of my co-writers on this song and happened to be on set that day. It made for such a full circle moment to have my co-writer and mentor be in this video. We had multiple shots of her in the car with me, but had to cut most of them out because we couldn't keep a straight face and stop laughing at each other during the shoot.
Deciding to ride in the back of an old '63 Chrysler Imperial was my little homage to Alanis Morissette and her music video for "Ironic". She is an artist I really look up to and that video has always been something special to me.
— — — —
? © 2020
:: Stream Zoë Nutt ::
---