Love, joy, and anguish surround Willie J Healey's 'Hello Good Morning,' resulting in an EP that captures Healey in a new light, one that fans will ultimately admire.
Listen: 'Hello Good Morning' – Willie J Healey
---
Life can feel wild sometimes. Everything can happen in a rush; feelings, highs, and lows rushing through veins – a rollercoaster of extremes happening in our bodies. These rushes of endorphins let us feel so light, they make everything feel so easy, we feel like we are flying in the air. This feeling simply covered in the purest of emotions, not being able to see the ground, just being led by instincts and emotions, is very present in Willie J Healey's new EP Hello Good Morning and its artistic cover.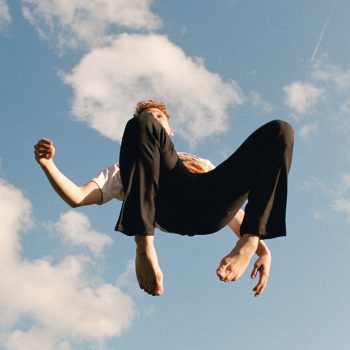 After two years of a recording absence, Healey is back with four brand new tracks, each telling stories about love, joy, but also of anguish. Healey's sound is very unique and, most importantly, genre-less. Trying to place him in any one genre is simply an impossible task. He is floating somewhere between garage-rock, evocative Americana, and sumptuous psychedelia. He writes all his songs by himself in his studio, his garage, or even his bedroom. Each of his tracks are very approachable; he can put any topic into a musical context, whether that is the pure innocence of young love, gothic visitations, or even about fantasy worlds of the devil and aliens.
At the end of 2019, he ended his silence by releasing the first single of this EP "Songs For Joanna" and announced a sold-out UK tour. Lyrically, the whole EP deals with feelings of uncertainty, be it in terms of love, sexuality, or fear. All of these pure emotions leave a human being in a stage of floating as his EP cover suggests.
The pioneer track, "Songs For Johanna," starts off with the line "Tobie loves Lucie, cause she's a cutie, but she loves Bankers, he's so developed." Healey is catapulting us back to our turbulent teenage years that raged with confusion. Healey has this magic spark in his voice that allows him to capture innocence, confused feelings, and maturity at the same time. No matter how lost you might feel on your personal self-discovery journey, his voice feels like that reassuring thought in the back of your mind that will tell you the important message that everything will be alright at some point.
Watch: "Songs For Joanna" – Willie J Healey
---
A good portion of Black Sand is backed by warm and fuzzy guitar riffs and grainy sonic textures; there's not an 808 drum to be found on any of these cuts. Instead, Siifu depicts this uneasy feeling of despair through pale instrumentals and each track bleeds into the next as if it is a part of a greater collage. It's one of those albums that must be listened too without skipping around.
It is okay to be insecure; life is about finding yourself and sometimes you have to get lost in order to be found. In the second song, called "Polyphonic Love," he is diving even deeper into the confusing mess of emotions. The line "I am so sick of this feeling confused" expresses what most of us feel but are too shy to speak about. In the very end, we are all just humans who tend to get confused by our emotional ups and downs, but only a few talk about it.
Willie J Healey, the all-round musical talent who used to do everything by himself, recorded this time live on tape with Loren Humphrey, a drummer who already worked with legends like Florence and the Machine, Tame Impala, and Lana Del Rey. For the first time, Healey was able to focus on playing rather than having to do everything by himself. In 2020, Healey plans to treat our ears with a new album. Whatever the future holds, his new EP feels like the warm reassuring thought that we sometimes need to tell ourselves more: no matter how confused you are, everything will be alright, and most importantly: it is okay to say it out loud and to talk about it.
— —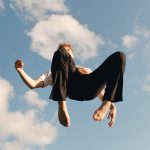 ? © 2019
Hello Good Morning
an EP by Willie J Healey
:: Stream Willie J Healey ::