Atwood Magazine is excited to share our Editor's Picks column, written and curated by Editor-in-Chief Mitch Mosk. Every week, Mitch will share a collection of songs, albums, and artists who have caught his ears, eyes, and heart. There is so much incredible music out there just waiting to be heard, and all it takes from us is an open mind and a willingness to listen. Through our Editor's Picks, we hope to shine a light on our own music discoveries and showcase a diverse array of new and recent releases.
This week's Editor's Picks features Poppy Ajudha, Purr, beabadoobee, Maria Chiara Argirò, Joel Jerome, & Noah Slee x Joy Denalane!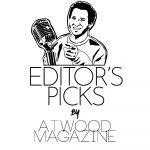 ---
Sister stand up for what you believe
I hear anarchy in the way you speak
Teach her not to give up, only how to seek
Ain't no anarchy in the way they cheat
Sister stand up for what you believe
Fight the power or die at their feet
I know they don't see what you see
But don't fight the people for being sheep
I was already planning to feature Poppy Ajudha's stunning "PLAYGOD" in this week's Editor's Picks; described by the South London artist as "an act of resistance to those who try to control that which is not theirs to be in control of," the song was inspired by Alabama's anti-abortion bill and it resonates with a heavy, unrelenting emotional and physical presence. The recent news out of the Supreme Court this week gives it an even greater weight and urgency than it had before: Women deserve the freedom and the right to make their own choices about their bodies, and the potential that Roe v. Wade will be overturned throws fifty years' worth of abortion protections and reproductive rights into extreme jeopardy.
"PLAYGOD" is a feverish and passionate protest song: A rousing, aching gut-punch to the ears, the nerves, and the heart. "Sister stand up for what you believe; I hear anarchy in the way you speak," Ajudha sings at the top, quickly rising from a soft perch to a space of intense tension and undeniable turbulence. "Teach her not to give up, only how to seek, ain't no anarchy in the way they cheat. Sister stand up for what you believe, fight the power or die at their feet."
Relief comes like a massive attack on the system, with searing guitars drenching us in wave after wave of raw fervor. Atop the upheaval, Ajudha roars:
He plays God, he plays God
God are the men who make you pay
God are the men who force your way
Play God is the image that he made
To make you obey
God are the men who make you pay
God are the men who force your way
Play God is the image that he made
He plays God
"Abortion is still illegal in many countries around the world and is shamed in even more," Ajudha shares. "I wrote this song when a group of men tried to pass an anti-abortion bill in the state of Alabama, America. I was angry at how in every corner of culture and society across every inch of the earth, men try to play God, again and again. But I am amazed at how humans are built with so much resistance and resilience for good when we know something is wrong and will always fight against it. This song is an act of resistance to those who try to control that which is not theirs to be in control of."
It's ominous, urgent, and beautifully bold: A bittersweet, but necessary reminder that the fight for reproductive freedom and equality is far from over. "PLAYGOD" wrestles us out of complacency and urges us to take action.
"PLAYGOD" is a standout track on Ajudha's recently released debut album, THE POWER IN US (independently out April 2022), a resounding collection of alternative, unapologetically genre-blurring songs that explore activism, identity, mental health, human connection, and more.
"This album is made up of all the things swimming in my mind, from women's rights, to the right to cross borders, to the power of young people to inspire and be unafraid to rock the boat in the name of progress," Ajudha shares. "Women don't have to be just what they are taught to be, there is so much more to us than Mothers, Sisters, Daughters, Girlfriends and our relation to men. I want men to engage more heavily in feminism and really see how their defiance against it only holds both women and men back. There are so many boxes we put ourselves in; I want us all to break out of them."
"We are in an era of so much information and I feel the weight that young people take on because we are the generation bombarded with global politics and a million causes that need fighting for. This calls for better understanding around mental health and a society that nurtures us rather than demands of us everything we have until all that is left is our Demons. Every song on this album touches on these issues because they are all I think about everyday, all I see around me in my friends and my family. I hope it flips a switch in your mind, like it did for mine."
Brother stand up, admit to what you do
This complex ain't helping me or you
Changing the world starts with you
Don't tell me you don't know what you do
Brother listen up, she's tryna tell you
This systems failed us both, it's true
Time to wise up, you know it's overdue
Stuck in limbo can't follow through
While THE POWER IN US is inspiring as a whole, this week I urge everyone to join me in paying special attention to "PLAYGOD," a visceral and vocal call to arms that we're all going to need as the political onslaught intensifies. To be clear, this fight is about freedom vs. tyranny, good vs. evil, right vs. wrong. Ajudha's outspoken, galvanizing music is the kind of fire we need to light under ourselves and everyone else; it's an explosion, tearing us apart at the seams and demanding our presence.
This bill is not about pro-life or the right to life
This bill is about control
So why you all want to control our bodies?
You know, you all are always trying to put the laws on us
We are not a leaderless movement
And by now we should have learned we not replicate the past
Play God is the image that he made to make you obey…
If you were a fan of indie darlings Jack and Eliza back in the 2010s, then you may hear some familiar, friendly voices in Purr. The relatively new project of longtime songwriting partners Eliza Barry Callahan and Jack Staffen reintroduced themselves in 2018 and released their debut album Like New via Anti- Records in early 2020. Keeping with the pair's penchant for warm harmonies, charming melodies, and thought-provoking lyrics, Purr make for a (sigh…) purrfect companion.
Their sonically buoyant, lyrically devastating new single "STM" follows February's radiant and resonant "Many Days," and as Callahan explains, the two tracks work together as a sort of couplet, exploring the before and after in a relationship's dynamics and the greater schemas of life and love.
If you want that other life, 'cause there's no proof that you're alive…
And every time you wonder why
There's no witness, there's just time
You say too much, one more try
You said enough, we're reversing in overdrive
And it's all a race (You must show your heart)
Yeah it's all erased (You must slow your heart)
"If 'Many Days' is Part I about holding on to a certain faith in a love that's changing, 'STM' is Part II — an aftermath of actually confronting what's changed. A song about reversing out of a life, out of a love, a dream…" Callahan shares. "As I mentioned in an essay up on Talkhouse, when writing 'Many Days' lyrics, I was thinking about Andreas Gursky's empty, manipulated landscapes (the photograph The Rhine II) and how the photograph is able to get at some greater truth than the unfiltered reality. I was thinking about how sometimes, in moments of love, it can feel like just you and one other person exist in a space. And that's it. Like in Gursky's image, the landscape is not real, but there is real truth in the feeling. 'Many Days' is meant to be a profession of hanging onto something that perhaps one should let go of, but can't – faith in a foggy, fading, changing love. Can we trust what we see? Can we trust what we feel?"
"'STM' picks up that question and answers it… There's the confrontation of wanting another life. There's no witness. It's just time. No one event. Just a drifting from sight. A reversing in overdrive. Nothing left to speak. The credits roll."
apartment smelled of gasoline
From the motors of ours dreams
The sky went green
And then came night
Then we drifted out from sight
Say too much
One more try …
Said enough
We're reversing in overdrive
it's all erased (You must slow your heart)
Yeah it's all a race (You must know your heart)
And it's all erased (You must know your heart)
Yeah it's all a race (You must know your heart)
"STM is bittersweet, yet the sun nevertheless shines through Purr's music. Ten years on, Staffen and Callahan continue to dazzle our ears and enrich our lives with music full of intention, reflection, and raw, resilient humanity. The group's sophomore LP is set to release later this year.
beabadoobee's first single of 2022 is a roaring fever dream: An indie rock indulgence heavy with reeling guitars, driving beats, and a stunning vocal performance that reasserts everything we've already come to love about Bea Laus' artistry. The lead single off her forthcoming sophomore album Beatopia (out July 15 via Dirty Hit), "Talk" is intoxicating and intoxicated: A song of giving in to our desires and inhibitions, and reveling in the euphoria that self-granted freedom may bring:
Call you up on a Tuesday
Say, "What's up? Babe, it's too late
Why d'you have to be so complicated?"
Complicated
'Cause I'm not sure if I've seen you before
You looked familiar when I saw you
We go together like the gum on my shoes
We make out, we make out when it's too late
We go out, we go out on a Tuesday
"I wrote 'Talk' just after my first album. I was obsessed with Tuesday because I thought it was the best night to go out, not too much chaos but just enough to have a good time," Laus explains. "Generally, it's about doing things that aren't necessarily healthy or great for you, but you can't help indulging. It's like that unavoidable feeling that you get. You can't get rid of it, and you know it's bad, but you love it really, and its whatever, so you do it anyways."
"Talk" is a sweet surrender to ourselves: A rush of satisfaction manifests in the overwhelming sonic rush of feverish guitars. Their vibrations hit the ears in a torrential storm of immersive, engulfing overdrive – and for two and a half minutes, beabadoobee has our undivided, unadulterated attention.
"Greenarp"
Maria Chiara Argirò
Smokey and tender, "Greenarp" is the musical manifestation of a wool blanket wrapped around the ears. It feels like a wispy, half-present memory dreamt in black and white: The kind of vision you experience with a light, ever-present fuzz in every corner. The beautiful fourth and final single off Maria Chiara Argirò's forthcoming fourth album Forest City (out May 6 via Innovative Leisure) sees the London-based multi-hyphenate dwelling at the edges where reality and fantasy meet. Ethereal and atmospheric, organic and electronic, it's a gently immersive offering from the artist, pianist, synth player, composer, and producer that can't help but tranquilize, soothing the ears and calming the soul.
Sun-warm skin
Cool air blows in
Round the riverbend
Round the riverbend
Breathe it in…
Hands held outstretched
Palms pressed against
A Pillowcase
Pillowcase
Cool breeze
Cool, cool breeze
"This song is quite an emotional one," Argirò explains. "It's about experiencing a beautiful natural scene and a reoccurring dream of being in nature. The dream is blurred together with the reality of waking up with, almost, at the end of the song – not knowing what's real. I wrote the instrumental part mainly on my organelle arpeggio synth as I wanted to create an abstract sound layered with detuned synths into the production, in order to create a blurred and uncertain dreamlike soundscape."
"Greenarp" is the kind of lush sonic pool into which one can dive headfirst, closing their eyes and leaving their bodies for a few minutes as we bend our realities and float on somewhere else: Somewhere peaceful, yet not without its own structures; somewhere inviting, where solitude is a kind of company in its own right.
"When You Land"
Joel Jerome
A warm hug of heartfelt, wondrous, dark folk, "When You Land" hits heavy, yet one can't help but smile at Joel Jerome's absolutely enchanting performance. The Mexican-American singer/songwriter and producer creates a space for contemplation, introspection, and connection on the opening track to his new album Super Flower Blood Moon (out May 13 via Dangerbird Records), giving us a glowing candle as we step together into the darkness and brave the unknown.
Will I be there when you finally land?
Cuz I've been looking up into the sky..
You're low on fuel it seems
I hope you're not a dream
Cuz I've been staying up late every night
"'When You Land' is the opening track on the record because I felt it set the tone for what I wanted the vibe to be: ethereal, dark, spacious and emotional," Jerome explains. "The song is about waiting for someone to come around, whether from emotional or physical distance, and trying to be there if and when they do. It's refusing to let go of the rope even as it burns through your fingers."
There's pain in this song, but from the pain, Jerome sculpts a thing of beauty. His finger-picked guitar patterns are enchanting in their own right, as is the lush, atmospheric backdrop he gently wills into existence. "I don't wanna wait forever, but I will try," he sings sincerely, dwelling in this emotional world of his own creation. "If you want me now, I don't know why…"
and if you're coming down
I'll be there when you crash
I'll always be right by your side
but will you be on mine?
For all those who have ever felt alone, either in a crowded room or in a relationship, this song gives a voice to all those feelings we're often too afraid to express. In this context, Joel Jerome's art is nothing short of stunning.
"GOLDEN"
Noah Slee, Joy Denalane
"Sifting through the trauma 'til I'm left with golden pieces that will stand the test of time," sings an achingly soulful Noah Slee. The smoldering final single off Slee's recently-released sophomore album it takes a village (out April 29), "GOLDEN" is true to its name both sonically and lyrically. Featuring German singer/songwriter Joy Denalane, the song radiates with a kind of inner heat as Slee unveils himself over a moody and irresistibly thick groove.
Could it be more obvious
If we were to break it down and reveal itself
Maybe wasn't even meant to happen
Oh we grew apart and our connection thinned out
Independent thinking
Emotional strings from every corner
Time to unlearn these behaviours
Sometimes its right in front of our eyes
Could it be more obvious
That I have a change of heart
Sifting through the trauma
Till I'm left with golden pieces
That will stand the test of time
"This song is about breakthroughs," the Berlin-based, New Zealand native tells Atwood Magazine. "About when you unlock something in your mind that has been hindering your soul and in that moment you feel GOLDEN!"
There's a limitless, weightless freedom peeking through the blinds of "GOLDEN": A comfort in the knowledge that liberation might not be as far away as we so often tend to think it is. Not only does Slee bask in that feeling, but he also makes it accessible to us as well. "GOLDEN" is a sun-soaked revelry ready to soundtrack our highs and help us to break out of our lows. Give Slee's album it takes a village the full listen – there's plenty of inspiring music to be found throughout – and be sure to give "GOLDEN" the attention it deserves.
— — — —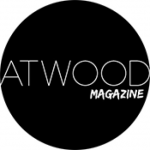 Editor's Picks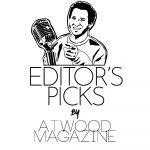 ---