Atwood Magazine is excited to share our Editor's Picks column, written and curated by Editor-in-Chief Mitch Mosk. Every week, Mitch will share a collection of songs, albums, and artists who have caught his ears, eyes, and heart. There is so much incredible music out there just waiting to be heard, and all it takes from us is an open mind and a willingness to listen. Through our Editor's Picks, we hope to shine a light on our own music discoveries and showcase a diverse array of new and recent releases.
This week's Editor's Picks features Young the Giant, Daulton Hopkins, Cecilia Castleman, Juliana Madrid, FELIVAND, and altopalo!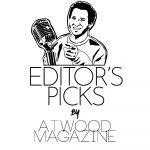 ---
Indie rock darlings Young the Giant have returned with a rousing, inspiring anthem of rediscovery, rebirth, and renewal. Released just last week, "Wake Up" is, true to its name, a spirited and invigorating call to action full of energizing melodies, radiant guitars, and vivid, visceral lyrics. The band's first offering since 2018's celebrated fourth LP Mirror Master arrives as the lead single off their forthcoming fifth LP American Bollywood, a record told in four acts (set for release later this year).
Walking through the desert of the Indus Valley
I was going backwards and I swear I saw me
Talking to Vyasa and he whispered softly
"You were here before in a different body"
Running through the Jungles of the Indus Valley
I was here before in a different body
Wake up, wake up, wake up,
Wake up to life, to life
Nirvana on the last try
"'Wake Up' is where this story begins: A fever dream from the poet Vyasa of past lives and visions, the journey of this band, and all of our collective identity over the last four years, and the prologue to our fifth studio album: American Bollywood," lead vocalist Sameer Gadhia explains. "American Bollywood will be told in four acts: Origins, Exile, Battle, and Denouement."
Fiery beats, smoldering guitar work, and Gadhia's passionate, dynamic voice elevate "Wake Up," making for a captivating and heated listening experience from start to finish. Fantastical though its lyrics may be, that need for release – for "nirvana on the last try" – speaks to a longing deep inside us all. Needless to say, this is a welcome return for one of modern rock's greatest acts, and an exciting sneak peak at what's to come!
Now the lotus flower blooms and the sun is rising
East to the West the event horizon
I smile to Vyasa and he started rhyming
It's better forever and ever and ever than never enough whatsoever
Running through ruins of the Indus Valley
I was here before in a different body
"Mona Lisa"
Daulton Hopkins ft. Victoria Bigelow
An achingly emotional indie folk serenade full of tender sonics and thought-provoking lyrics, "Mona Lisa" is as enchanting as it is beautiful. The recently-released duet from Tucson native Daulton Hopkins and Nashville-based Atwood favorite Victoria Bigelow explores the complex relationship, and the dynamic, between idol and idolator. In doing so, the pair implore us to consider what it means for us to place great value in certain objects or people, and how that value alters our perception.
I've dreamt of your body
I've tasted with sight
Every move that you make is the way home
To the mortal we're lost in your light
If words could be spoken, if songs could be sung
I would break all my ties in a second, hermit up just to find the right one
You, I picture you, I'm moving in closer to you
Well hey Mona Lisa
So pleased to meet ya
Look at us now
I'm inching up closer
Heaven behold when that sight is found
But lines in the markings cracks in the part
Where I'd laid my faith down
Finding you're not quite the same on the wall
Two feet away isn't great after all
Not so great after all
"After a day at the Louvre, I quickly realized that Mona Lisa is not what it's chalked out to be," Daulton Hopkins shares. "Compared to all the other artwork I had experienced, I stood in front of the painting encased with bulletproof glass, surrounded by hundreds of people, and realized it's overrated. Drawing inspiration from this moment, I wrote a song that I believe has turned into something really special, balancing simple instrumentals with a story that warns of the pitfalls of idolatry and unrealistic expectations."
"This song is a conversation between the idolater and the idol," he explains. "A man has placed high hopes in Mona Lisa but is surprisingly disappointed when finally meeting her face to face. Mona Lisa sharply responds that the real problem is the man's heart because she never asked to be worshipped to begin with. Placing your happiness and self-worth in someone else is always going to come up disappointing. An individual can look perfect from a distance, but up close, everyone is flawed and should avoid being idolized. I wanted to write this because I think a lot of people (myself included) can identify with this and have fallen into a similar pitfall."
There's a lot to take out of these gorgeous four minutes – yet whether you find yourself lost in deep thought, or simply blown away by the music's sheer elegance, "Mona Lisa" proves a captivating experience for all.
"Lonely Nights"
Cecilia Castleman
Sweet n' soulful, 21-year-old Cecilia Castleman's debut single is an utterly irresistible delight reminiscent of The Eagles, John Mayer, and Sheryl Crow all at once. The Nashville-based singer/songwriter takes off on "Lonely Nights," dwelling in the depths of solitude and the heartache it can so often foster in us all. Electric guitars set a warm mood with gentle, bluesy riffs, but it's Castleman's radiantly expressive and emotionally potent vocal chords that seal the deal as she spills her heart out in song:
Fear, it only lasts a moment
Before the weeping willows cry
Are you tired, are you lonely?
Well I wonder why
I see us only last forever
Oh, I won't deny
When you're crying at the moment
That you close your eyes
When you're all alone do you wonder why?
With your lying eyes, they're the same as mine
And well, I've had a few and you've had a few
Lonely nights
"I've always had this lingering loneliness around me that I enjoy – I don't mind it," Castleman tells Atwood Magazine. "Some days it hits me harder than others but it's always there, like a ghost, you know? It just chooses whether it wants to be seen or not."
"I wrote 'Lonely Nights' with a friend of mine, Daniel Tashian, who is an incredible musician and songwriter," she adds. "Daniel was messing around with some chords… I played that lick at the beginning, and it just went from there… I started singing a melody and mumbling into my phone recorder. Funny enough when we listened back, most of the words that are now the final lyrics I sang subconsciously into my phone. We didn't have to change much of anything really; the song presented itself to us in a magical and mysterious way."
"I had a lot of lonely nights, especially during the pandemic. I didn't really grasp the meaning of what I was writing until it was finished. But I realized it was totally about the time we're going through right now."
It sounds corny as hell writing it, but it's hard to feel quite so lonely when you've got a song like this as your companion. Music has always helped us through those dark moments, and whether it's a moment's respite or a lasting balm, "Lonely Nights" helps us feel a little less alone in this world. With an irresistible groove and timeless sound, there's no denying this song's beauty – just like there's no telling where Cecilia Castleman goes next.
I thought I knew where it was going
A few streets before mine
And you'll know that I was early, before I pass you by
And you're all alone and you're wondering why
With your crying eyes, they're the same as mine
And well, I've had a few and you've had a few
Lonely nights
"Astronaut"
Juliana Madrid
"I wonder if I was more an optimist and wasn't so mentally ill, would you like me more as a polar opposite, or find something to pick apart still?" sings a stirring Juliana Madrid on her hauntingly intimate new single, "Astronaut." The third song of the Texas-based singer/songwriter's career sees Madrid dwelling in uncompromising depths, weaving a warm and wondrous tapestry of indie folk sound while reflecting on the utter fragility of intimacy and love. Similar to artists like Phoebe Bridgers, Charli Adams, and Julien Baker, Madrid wears her heart on her sleeve in song; she holds nothing back in a confessional outpouring of raw, unfiltered and honest reckoning:
we talked about a lapse in spirituality
we talked about dealin' and death
We talked about the blind spots in humanity
To make us feel better for it
I gave him a ride to the bus stop
He asked do you mind if I smoke
I laughed at his take in my moral stock
and he got the joke
I wonder if I was more an optimist and wasn't so mentally ill
would you like me more as a polar opposite,
or find something to pick apart still?
well I love you like I love suburbia, sometimes I guess it's alright
staying don't make me a warrior; a coward it might
"At its core, 'Astronaut' is about a young relationship," Madrid tells Atwood Magazine. "Learning to communicate, learning to make sacrifices, learning when to let go; about someone who has done something to jeopardize their relationship. They are feeling sorry for themselves and almost shocked by how they were able to so easily hurt this person they loved. I feel like a lot of people will be able to relate to this song, whichever side of the story they may be on."
"But deeper than that, it's about self reflection and acknowledging one's flaws. The production at the beginning is purposely minimal and conversational but as the song goes on there's an epiphany of sorts, the drums and strings come in to heighten the emotional stakes."
Few songs process personal growth in real time with as much emotional intelligence as Madrid brings to "Astronaut." In under five minutes' time, she unpacks her mistakes and delves into the ramifications of her actions and behaviors, ultimately coming to the poetic conclusion, "I knew I had athletics to lie, but didn't know I'd jump so high." It's a powerful admission of fault, and just the kind of acceptance she needs to allow for growth and evolve into a better version of herself. "Astronaut" doesn't blast off into space; in fact, it dives headfirst into human depths. Even though she stays firmly grounded on earth, Juliana Madrid soars in this song.
I'm selfish as sh*t and concerned with perception
how people would think of me now
the nuance in truth removed for your protection
makes it all so one sided and shrunk down
and if you ever meet a real astronaut
afraid of walking on the moon
he'd understand me an awful lot
and why I hurt you
Achingly intimate and ethereal, FELIVAND's latest single is a hazy, soul-soaked immersion: An emotional and musical cleansing of sorts filled with space, reflective energy, and heavy intent. The latest single off the Australian artist's forthcoming debut album Ties (out August 5), "Not My Way" attempts to shake off the pain before it can do us any damage. Whether or not that sort of thinking is a fool's errand is not for me to decide, but from a musical and lyrical perspective, FELIVAND flies steady and true.
You looked at me with hooded eyes
You took his word over mine
Didn't look when you crossed that line
That's when your colours showed
You talk about everyone
Never about the things you've done
It's not my story to tell
A phrase you wouldn't know too well
"'Not My Way' was written with my good friend Max Byrne (PKA Golden Vessel) and a lot of the instrumentation we actually took from a house beat that we made before we started this song," FELIVAND explains. "The track wasn't quite resonating with us but we loved the sounds we made, so we pinched some of them and warped/re-pitched them to match this song. I love when moments happen like that – something that doesn't make sense in one project always makes sense in another and sometimes adds something magical and different."
"'Not My Way' is structured like a pop song and has a lot of space in it for storytelling. I haven't really written a song that starts off so stripped back and builds with subtle additions like that. It reminds me a bit of how Olivia Rodrigo or Billie Eilish structure and build some of their songs. Another good friend of ours, Allan McConnell (PKA Close Counters) added some Rhodes chords throughout the song and it was exactly what the song needed to give it that organic feeling, especially in the instrumental bridge where it really shines."
With you, it's not the same (It's not the same)
I know you'd shift the blame (Shift the blame)
And I know people change, they can change
But holding onto pain, it is not my way
Not my way, not my way
Holding onto pain, it is not my way
Not my way (Not my way), not my way
So why does all this pain seem to come my way?
"Not My Way" is woozy and weary, glistening with sweaty beats and the artist's own earnest, enchanting vocals yearning to be released from her present drama and heartache. Thanks to its instrumentation, production, and the sheer emotion dripping off FELIVAND's expressive voice, "Not My Way" turns out to be its very own anchor and escape – offering to listeners the very refuge FELIVAND so dearly longs for, yet never quite finds, in her lyrics. Get lost in this song and let your worries slip away; it's not your way.
Do you still listen to my songs?
Do you think about where you went wrong?
Or do you takе the long way home?
Do you still see that friend from school? (You know thе name)
The one I always thought was cruel (So cruel)
Do you talk about me to dilute the tension in the room?
With you, it's always the same, not my way
Not my way, not my way
Holding onto pain, it is not my way
Not my way (Not my way), not my way
So why does all this pain seem to come my way?
Ever since I first heard Bad Company's "Bad Company," I've been something of a sucker for solid eponymous tracks – songs named after the artists that play them. It's a bold move, but if you can pull it off, the sky's the limit.There's Black Sabbath's "Black Sabbath" and The Monkees' "(Theme From) The Monkees," Green Day's "Green Day" and Talk Talk's "Talk Talk," but quite frankly, not enough artists name songs after themselves these days. I wrote about tropical dream pop duo dayaway's intoxicating musical dream "dayaway" in my 61st Editor's Picks, and now Brooklyn-based experimental band altopalo have quenched my thirst for quite some time. The band I once called "a true standout from everything we've heard over the first half of 2020" have begun teasing their third album frenemy (due out September 23rd, 2022 via Nettwerk), and wouldn't you know it, they've stood out again with "Altopalo," a lush, ethereal wave of dream pop bliss.
Used to wonder what you're all about
Pick in hand, a bowl, a crate you found
We knew nothing, but we talked so loud
Loud, loud, loud, loud
Bleeding fingers for a sober crowd
Picking noses, laying on the ground
Knowing somehow we were brothers now
Now, now, now, now
I've been foggy for a minute now
When I'm sprawlin' out, you're shrinkin' down
All our birthdays kinda scare me now
Now, now, now, now
Mm, we've got a lot to figure out
And you're rolling with a different crowd
Kick and snare became a distant sound
Sound, sound, sound, sound
"I've always viewed this song as the overture of the album," drummer Dillon Treacy explains. "It tells the story of us in two verses. It also hints at the themes and subject matter that we will talk about and feel during the album, so it's only apropos that it's titled 'Altopalo.' There's a wonderful moment where [our lead singer] Rahm [Silvergalde] sings, 'kick and snare become a distant sound' and the drums immediately come out. This is a call up to a time in 2020 when I chose to leave the band and take some time off, and lyrically and sonically the song does a very good but subtle job at honoring that moment in our journey."
There's a lot of processing life moments big and small throughout this song, and yet as a piece of music, it tranquilizes and soothes through atmospheric textures and woozy vocals. Needless to say, "Altopalo" is a fitting song to bear the band's name, and an alluring look at what's to come from frenemy.
— — — —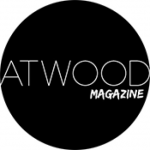 Editor's Picks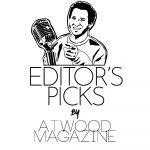 ---