It's no secret that great art has the tendency to reach beyond its medium. In this regard, music and film go together like peanut butter and jelly, macaroni and cheese, Donald Trump and inconsiderate tweets. The list of bands and artists who tend to take inspiration from films seems to go on and on – from Bastille to Frank Ocean, it's a fact that good music and good films tend to inspire each other, if not skip along hand-in-hand.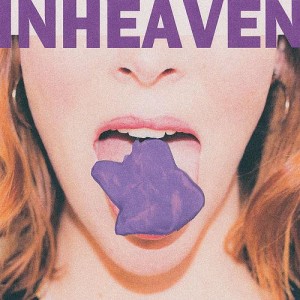 INHEAVEN, too, takes inspiration from film – but much more subtly. For the four-piece band from South London, it seemed only natural name their band after the song the Lady in the Radiator sings in the David Lynch film Eraserhead. Bassist and vocalist Chloe Little planned to study film before forming the band with friend (and guitarist/vocalist) James Taylor – and puts her skills with film to use by creating the band's music videos and curating their image-heavy fanzine. According to a recent interview with Clash, the group likened film to song in that  certain films, much like certain songs, "can change your life forever" in a way you didn't even know was possible.
INHEAVEN's rock is just as versatile as the films that influence them – ranging from dreamy feedback-induced shoegaze in "Slow" to good-old-fashioned-rock-n-roll in antiwar slammer "Baby's Alright," finding the "definitive" INHEAVEN song is a tricky task. Until now, that is, with the release of their new song (and accompanying music video for) "All There Is."
Listen: "All There Is" – INHEAVEN
---
Blending INHEAVEN's range of sound together, "All There Is" kicks off immediately with heavy guitar, bass, and drums. It's strikingly evident from the moment vocalist and guitarist James Taylor  sings the first line that this is going to be a different kind of breakup song – if it can even be called such.
So you're livin' free
And that's all there is
No room for me
And that's all there is
There's never just one side to any story. While giving up and leaving it could be simpler for one person, the fact that that's not necessarily "all there is" left for the other party is an everyday reality. Giving up is easy – working for it is harder.
Way down and in a rut
Always forever her
Are you going? Cuz I ain't leaving.
And INHEAVEN aren't giving up just yet. As we reach the worthy-of-belting-out-your-car-windows chorus, the band stays strikingly persistent. What could easily turn into a bitter blame-game of a breakup remains steadfast, with the simple question – "Are you going? Cuz I ain't leaving." While not necessarily shiny-happy optimistic, the pure determination of fighting for someone this important gives the song its fuel. The fierceness behind the lines, especially "Now you're going your own way/But I still love you anyway," doesn't ever fade into over-sentimentality – proof that INHEAVEN knows their way around a rock song and can navigate it with ease.
Watch: "All There Is" – INHEAVEN
---
The video, too, features a story fit for the big screen. A sort of "spiritual sequel" featuring actors from their previous videos for "Bitter Town" and "Baby's Alright," INHEAVEN gives a nod to their love for film, specifically the work of Cameron Crowe and John Hughes. As with all their music videos, the band developed the storyline and directed the video themselves. A love story beginning in childhood (and featuring the best-dressed kids I've ever seen) fast-forwarded to adulthood, complete with an iconic to the Cameron Crowe film Say Anything, becomes the perfect backdrop for the message of "All There Is" to shine through. It seems that overcoming the twin obstacles of bullies and the passage of time is more than a sweet love story – it shows the power of both bold determination and music itself.  And right down to our main character holding that gloriously clunky boombox aloft, the video truly reflects the band's belief in film and music as coexisting and equally powerful creative forces.
INHEAVEN's ability to channel their musical and cinematic influences into something completely fresh makes them a unique force to be reckoned with. And nowhere better do they display both their range and showcase the power of sheer determination than in "All There Is."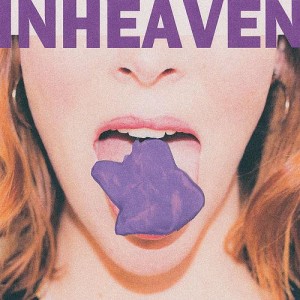 :: INHEAVEN Fall UK Tour 2016 ::
08.27-08.28 – Reading Festival 2016
09.14 – Birmingham, The Rainbow
09.15 – Bath, Moles
09.16 – London, Heaven
09.17 – Brighton, Patterns
09.21 – Newcastle, Think Tank
09.22 – Derby, The Venue
09.23 – Oxford, The Bullingdon
09.24 – Gloucester, Underground Festival
09.29 – Nottingham, The Bodega Social Club
09.30 – Liverpool, Studio 2
10.1 – Portsmouth, Southsea Festival
10.5 – Cardiff, Clwb Ifor Bach
10.6 – Plymouth, The Underground
10.7 – Reading, Purple Turtle
10.8 – Manchester, Neighbourhood Festival
10.12 – Glasgow, O2 ABC2
10.13 – Hull, Adelphi
10.14 – Leeds, Brudenell Social
10.15 – Norwich, Sound & Vision Festival
10.19 – Guildford, Boileroom
10.20 – London, Boston Music Room
10.21 – Leicester, The Cookie
10.22 – Stockton on Tees, UK