Jamestown Revival remind us that everything is going to be okay with their comforting new single "This Too Shall Pass."
Stream: "This Too Shall Pass" – Jamestown Revival
---
Every single person has been at a point in their life where they find themselves in a rut. They feel hopeless and stuck and unsure about the future. During these times, if they're lucky enough, they have family and friends to lean on. These are the people who can help them shift their perspective and show them that everything is going to be okay. Jamestown Revival's latest single "This Too Shall Pass" off their forthcoming new album San Isabel (out June 14 via Thirty Tigers) captures the relief you feel when hopelessness turns to hope because of the support from the ones you love.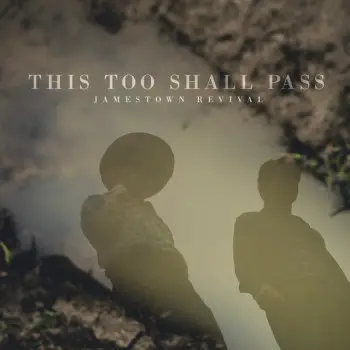 Playful guitar plucks begin the song before the delightful harmonization of Jamestown Revival sings us into the first verse. A soft snare muffles in the background guiding the beat,
I gave away my secret to a talkative man
Left me on the corner with an empty hand
Feeling low, nowhere to go
I gave away my money for a ticket to ride
Took the wrong stop,
sat down on the side of the road
Nowhere to go
I called up my father
Said what have I done
I need resolution
Somewhere to run
The chorus eases in almost without notice until light and breathy "oh's" accompanied by light claps and whistles create a break in the song allowing you to relish in its wistfulness.
I've been in your shoes
Just another day
got to pay your dues these
Hard times won't be your last
Trust me when I say this too
Shall pass, oh…
The story continues as guidance is sought from the mother and then the brother. There is something so comforting in knowing you have built in people who you can rely on – who will be there no matter what is going on to help you through.
I talked to my mother
Said what do I do
My constitution
Is yearning for truth
The musicality in this song makes you feel like you can keep going. Yes, the lyrics tell you to do so, but with the music you can almost see the sun peeking out through the clouds, signaling that you're almost there – showing you that this too shall pass.
I tell you, my brother, if you only knew
Beyond the horizon's a beautiful view
And if you keep moving, you're gonna find
Maybe you're doing,
you're doing fine, doing fine
You see, I've been in your shoes
Just another day got to pay your dues
Hard times won't be your last
Truth me when I say this too
This too, this too
This too shall pass
Jamestown Revival's highly anticipated second album, San Isabel, comes out June 14th via Thirty Tigers. Clay describes the inspiration behind album two as so, "We wrote this record with sort of an overarching theme, which is cutting out the noise for a minute and maybe stepping away from social media, from the internet and from the complicated, busy nature of most of our lives – and focusing on existing for a minute. If this record inspires people to do a little bit of that, then we would be really happy with that result." Don't sleep on this band.
— —
Stream: "This Too Shall Pass" – Jamestown Revival
— — — —
? © Paul Pryor
:: Stream Jamestown Revival ::