Through their use of hazy '80s electronic, shoegaze-tinged melodies and personal lyricism, Far Caspian have crafted a mesmerizing piece of music that shows the band's growth in a beautiful manner.
Stream: "A Dream of You" – Far Caspian
---
Abandonment is a truth almost all individuals face in life – whether it be friends, family, relationships, or some unfortunate combination. It sets up expectations one has for not only the world as a whole but the individuals in it. For Far Caspian frontman Joel Johnston, these feelings have circled around him since adolescence, but instead of succumbing to them he has channeled them into art. "A Dream of You" explores this path with poise and grace, grabbing hold of these emotions and showcasing them with an '80s inspired glee that will make any listener want to sway unceasingly.
UK-based trio Far Caspian have a knack for creating sweltering, dreamy soundscapes that are equal parts infectious and emotive. They released "Conversations," the first cut off their upcoming EP, The Heights, earlier in the year, bringing with it a retro pop sound that made for a stellar introduction towards their new project. "A Dream of You" only builds on that excitement.
The track begins with the low hum of synths that is soon accompanied by glistening guitar riffs and stylized drum kicks. As the vocals begin, there is a haze to them, giving the track a shoegaze vibe that fits in perfectly, never once feeling forced. The guitars continue to build as the track progresses, which leads to a brief halt near the close. And suddenly, the onrush of synths washes over listeners, leaving them with an unrivaled mellow and relaxed experience.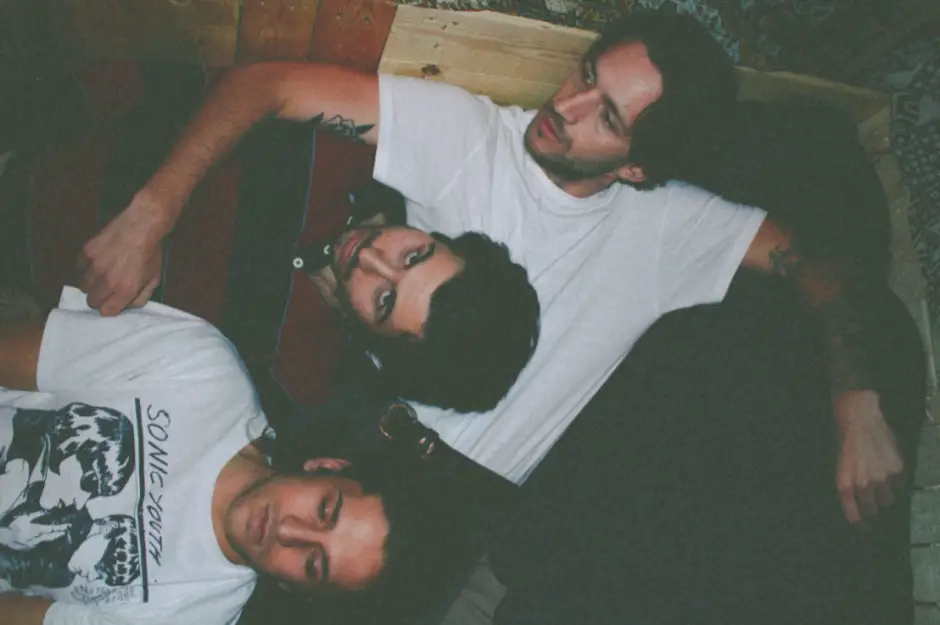 "'A Dream of You' was the first song I wrote for this EP," explains Johnston. "It was inspired by some of our favorite synth-pop bands of the '80s and gave us the idea to play with that sort of sound for the rest of the songs. It's mainly about feeling abandoned whether that's from a relationship or from friends or family and already knowing that feeling from previous experiences." Far Caspian has taken this subject and translated it with extreme care with the lyrics behind the track.
With lines like "Oh so terrified I've felt it all before. I already know I'm running for my life. I've let it in so long, it's taking its toll," the hurt is expressed clearly, but it never dwells in it. It would be easy to make a somber tune that hurts deep, but their talent shines as they grab the painful subject and turn it into a thing of beauty. One would be hard pressed to not lose themselves as they dance carefree, letting the music waft them away with a gentle touch.
"The inspiration for the lyrics came from a place where I was thinking about my experiences as a kid," explains Johnston. "I'm the youngest of five boys and I was always seeking validation and wanted to be a part of the fun. I quickly got used to the feeling of being alone as each brother eventually moved away from home. It made me realize my expectation of others now that I'm older. The more I have conversations with people the more I realize everyone carries something from their childhood with them and at our age, it's about figured out whether it's a good or bad thing."
Far Caspian are still newcomers in the music scene, but each track they release shows that the talent they possess is unmatched. The musicality they employ to create these shimmering soundscapes is an impressive feat, and with "A Dream of You," those abilities were taken to a new level. They're a band with a distinct sound that will surely only continue growing from here.
— —
Stream: "A Dream of You" – Far Caspian
— — — —
? © Jeff Barnett

:: Stream Far Caspian ::
---
Far Caspian 2019 Tour Dates
Tues 9th April – The Polar Bear, Hull
Wed 10th April – Jimmy's, Manchester
Thurs 11th April – The Shacklewell Arms, London
Sat 13th April – Heartbreakers, Southampton
Sat 20th April – Stockton Calling
Sat 4th May – Live at Leeds Festival
Sun 5th May – Hit The North Festival