Through their sophomore EP 'ASL 2 Cabin,' Age.Sex.Location have once again delivered a wholly different listening experience full of refreshing sounds, endless passion, nuanced emotions and positive energy.
— —
Innovative, alternative, heartfelt and sincere, Los Angeles collective Age.Sex.Location is easily one of the most unique and exciting new musical voices of 2018. The group established their massive talents with July 2018's debut EP ASL 1 Beach House (featuring such notable songs as "Cinnamon Girl" and "Off the Market"). Fusing acoustic and electronic instrumentation into an array of R&B, psychedelic, electronic, pop and world influences, Age.Sex.Location (or ASL for short) are in a league of their own. ASL continue to assert their worth today through their stunning sophomore EP ASL 2 Cabin, out now on C3 Records.
Just as ASL 1 Beach House was indeed conceived of, written and recorded in a beach house in Malibu, ASL 2 Cabin was written and recorded in a "1920s-era cabin near the Santa Monica Mountains outside of Malibu" (the fate of this cabin in the aftermath of the Woolsey Fire is unclear). Chosen for its "earthy ambience," the cabin as a creative location proves a significant factor for the California collective's musical direction as they delve into heavier, ambient, and undulating sounds.
Formed as a "happy accident" in 2017, ASL is fronted by John Ryan and Shungudzo, with a revolving set of supporting friends and collaborators that includes Julian Bunetta, Liza Owen, Teddy Geiger, and AFTERHRS (a production duo consisting of Andrew Haas and Ian Franzino). Whereas many of these individuals are known for their work in and around today's biggest hits and top artists, Age.Sex.Location presents itself as a entity free from external pressures. They may not be positioned as tomorrow's smash hit, but ASL are absolutely making some of the best new music of 2018.
In experiencing ASL's music, it's also important to understand who and what they are: The group are very upfront about their creative code of conduct. No idea is shot down, songs must be sequenced in the order in which they were written, and every song they write must be released. Tracks may not be edited once ASL has finished a session, and songs may not be conceptualized ahead of time: Everything happens in the moment. Also, each EP has to feature members "mimicking a horn section with their mouths." For all intents and purposes, ASL is one of a kind – they take themselves seriously while having a lot of fun, and listeners can feel that passion and authenticity flowing throughout their music.
All of this brings us to ASL 2 Cabin, a record with something for everyone. ASL open with "Civil War," a touching testament to life's sweetness and hardship, and our struggle to find balance in it all. "When we're good, it's as good as good can be; but when we're bad, civil war," Shungudzo sings in a hair-raising chorus, her divine vocals pulling the song together as gun shots fire off in the background. Fans of everyone from Sir Sly and Glass Animals, to Frank Ocean and Rationale will find comfort in ASL's distinctive blend of grounded and airy sonic textures.
---
The group let out the funk in "Nothing Matters," built on an infectious 4/4 dance rhythm that takes listeners back to late-'70s, early-'80s disco. In "Speak Up," an intimate call for communication plays out through feelgood melodes exuding calming, cool trap vibes.
In contrast, "Early to the Party" is something of an orchestral folk fantasy – a standout track that exemplifies ASL's special sparks. Simultaneously sweet and bittersweet, the song has the kind of power to raise you up and push you down at the same time, depending on which words you hang onto and where are you in your own emotional state.
---
Rounding out the EP, "I Won't Bring It Up Again" delivers a driving will-we/won't-we rush of longing. Shungudzo and John Ryan's shared vocals prove particularly moving here, as the pair's harmonies invoke a dreamy sensation. The song is so well-coordinated and produced that the background guitars and synths seem to melt into one another, enhancing that surreal sensation.
Finally, the pulsing "Elephants" brings ASL's second EP to a close with a crescendo of beautiful, dramatic passion. The catchy song has proved an early favorite amongst Spotify listeners, earning over 110,000 streams in just one week. Poignant and energizing all at once, "Elephants" is the kind of spiritual upheaval that, despite its tension (the song is all about the "elephant in the room" between two wannabe lovers), leaves listeners with a sense of relief and release.
Age.Sex.Location have once again delivered a wholly different listening experience full of refreshing sounds, endless passion, nuanced emotions and positive energy. Their music is provocative, interesting, making repeat listens not just warranted, but necessary in order to truly appreciate the magic. Dive inside the full record below, and peek inside Age.Sex.Location's ASL 2 Cabin EP with Atwood Magazine as the band go track-by-track through their immersive second EP!
Stream: 'ASL 2 Cabin' – Age.Sex.Location
:: Inside ASL 2 Cabin ::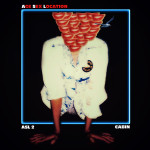 — —
Civil War
"Civil War," at its core, is about the ups and downs of life — love, politics, and even our relationships with ourselves. It's one of those songs that can mean anything to anyone, depending on how deep you wanna go, and what kinda emotional roller coaster you're riding on.
Nothing Matters
"Nothing Matters" is a knee-slapping, harmonica-driven jam about daydreaming your way out of shitty situations. Life can become so sad and mundane when it seems like all you do is sit in traffic to get to a job you hate. But sometimes all it takes to get outta that funk is a good, ole-fashioned sexual fantasy about someone you're gonna see later. ASL does not condone watching pornography at work. 😉
Speak Up
"Speak Up" is about how not being vocal about our feelings only pulls us further apart. It's a plea for communication between two people who are floating in an emotional limbo, just trying to find a way out and back to each other.
Early to the Party
"Early To The Party" is one of those songs that's so happy and so sad at the same time. We threw a bunch of colorful words at a wall, recorded them live into the same mic, and 20 minutes later we had this anthem about fake lips, fuck boys, and that awesome friend who always knows when it's time to trade whiskey for water.
I Won't Bring it Up Again
"I Won't Bring It Up Again" is about watching the person you wanna be with flirting with someone else at a party. We named her Emily. It's one of the most helpless feelings ever, but in the back of your mind you still feel this drunken hope that if you could only say the right thing at the right time, you'd be the one making out with Emily.
Elephants
We wrote "Elephants" about the "elephants in the room" when two people who have been dating casually realize they care about each other. The elephants stand for two things — both their unspoken feelings and the other people they know each other are dating.
— —
— — — —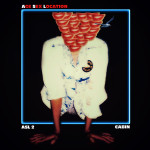 :: Stream Age.Sex.Location ::