Kansas City aggregate Various Blonde deliver an unbridled energy to their newest dance track, "Black Light."
Stream: "Black Light" – Various Blonde
[soundcloud url="https://api.soundcloud.com/tracks/749409511?secret_token=s-458ZK" params="color=ff5500&auto_play=true&visual=true&hide_related=false&show_comments=true&show_user=true&show_reposts=false" width="100%" height="300″ iframe="true" /]




---
Kansas City's Various Blonde carry the innate ability to take the mundane of everyday life and turn it upside down on its head. Their 2020 EP 3s 1 succeeded in capturing the frenetic energy of a big-city nightclub with omnipresent guitar arpeggios and electro-funk bass-lines. Songs such as "Darkest Night" and "Big City Girl" incessantly swallows the listener whole as a dance party morphs into some kind of current-riddled malaise. Life can change as fast as strobe lights-one moment you're wallowing within the currents of a daily routine, the next; you're questioning love and hate's masquerading simplicity.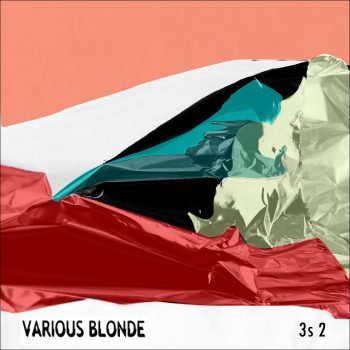 Let's go out tonight
and raise our cups on the floor tonight
and make sweet love with the world tonight
dance and sing into the night
singing in tha Black Light! Black Light!
The trio of Josh Allen (singer/guitarist), Brandon Eugene Owens (bassist; has worked with the likes of Kendrick Lamar and Lauren Hill), and Mark Lomas (drummer) are continuing this two-part EP series with the release of 3s 2's official lead single, "Black Light," which is premiering on Atwood Magazine today. This covertly dark electro rock anthem is a stark expansion of their veiled output courtesy of genre-bending experimentation. It's a process they've been refining since the start of their relationship in 2013, when B.E.O.'s late brother Isaiah "Ikey" Owens (Keyboardist for Jack White and The Mars Volta) would produce much of their output.
B.E.O. and Allen hooked up again to honor Ikey's life at a memorial concert, and started creating more original content shortly thereafter. Their relationship has seemingly grown stronger, as portrayed in the empirical nature of their production and songwriting. Tribal drums careen off of the walloping bass while exorbitant synth backdrops add a nice touch to the chorus of "Black Light." The congenial grooves remind me a lot of the soundscapes present on Toro y Moi's recent album "Outer Peace," which is something Various Blonde also wants to accomplish through songwriting that masks its compassionate imagery with forthright innuendos about "freeing yourself" from the aforementioned malaise.
Dance it out tonight and face
your fears on the floor tonight
Let go and just have a good time, good time
Allen has an innate ability to craft ear worm hooks that stick with you long after you leave the local night club. B.E.O. and Lomas accentuates the bass and drums so listeners can experience the unrestricted nature of a typical weekend. According to the band, "Black Light" is a "place we can all dance together and be accepted for who we are without the mask." It's a worthwhile message that's dutifully represented in its groovy aesthetic.
Allen's voice vibrates off the layered instrumentals with the sole purpose of uniting people on the dance floor. Cliques are vanquished and judgement is a thing of the past on a Various Blonde song. There's not enough time in the world for that bullshit. Even the most close-minded conservative should understand that.
It just feel right with our bodies moving in time
bumping and grinding all night, all night.
"'Black Light' is a warm and vibey anthem that uses infectious tribal rhythms to speak to your inherent desire to dance," Various Blonde tell Atwood Magazine. "The vocals soulfully carry you through a melodic metaphor where dancing in the "Black Light" is a place where we can all dance together and be accepted for who we are without the mask."
"Black Light" is essentially the paradoxical counterattack to 3s1's contemplative bewilderment. This song has the power to start a beautiful relationship amongst the darkest of times. It's an energetic meteorological landscape that allows even the most intrapersonal human beings to let their hair down, and let their freak fly.
— —
Stream: "Black Light" – Various Blonde
[soundcloud url="https://api.soundcloud.com/tracks/749409511?secret_token=s-458ZK" params="color=ff5500&auto_play=false&visual=true&hide_related=false&show_comments=true&show_user=true&show_reposts=false" width="100%" height="300″ iframe="true" /]
— — — —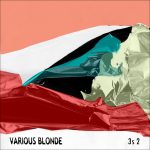 ? © 2020
:: Stream Various Blonde ::
---