'Are You Haunted?' is a challenging record, but perhaps Methyl Ethel's most satisfying yet. Jake Webb just wants to keep us guessing.
Stream: 'Are You Haunted?' – Methyl Ethel
---
There's a modern art aesthetic that permeates Jake Webb's music. Not in the sense that it's contemporary or ultra-current — no doubt that it is — but since the arrival of Oh Inhuman Spectacle, Webb has adapted Schiele, Dali, Calder et al to decorate the angular, insomniac music that sits inside the slip and challenges the listener.
Insomniac. There's a word that best describes the path of Methyl Ethel. Stuart Berman of Pitchfork first cataloged it in a description of the aforementioned debut, but its pertinence still holds true in the context of the swarthy, self-produced operettas of Are You Haunted? all these many years later.
Not missing a beat, the album immediately makes use of its name with its first track, "Ghosting."
Opening on a reverberating vocal performance by Webb echoing a spindly piano melody, the song takes a pair of minutes to set the stage in an orchestra hall seemingly emptied for Webb's solitary purposes. Quickly, he dispels the illusory isolation with a choir and the low-glow of diaphanous synthesizers sculpted to give the slightest hint of volume.
---
Giving way to string sections, "Proof" fills the negative space with Stella Donnelly's spectral vocals. It's not quite a duet, not quite a call-and-response but every question she asks comes with a riposte from Webb; images of burning snow, people walking backwards, footprints impressing upon the carpet, heads heavy with nightmares.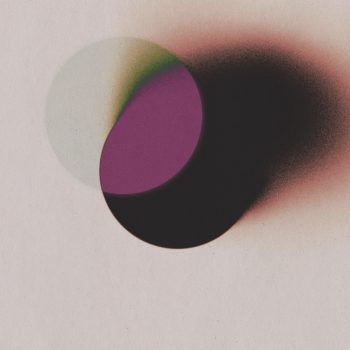 "Something to Worry About" completes the opening hat trick with a drunken, waltzing rhythm tracking a Saturday Night Fever for phantoms. Like a Lovecraftian "1999," the lyrics bounce on the distant worry of a mysterious "flu" from Wuhan. "My Mum was planning to head overseas but was contemplating canceling the trip due to this suspected virus," Webb said in a trade of emails.
"I naively was trying to convince her there was nothing to worry about, it was just a case of anxiety brought about by a heavy news diet. Oh brother, was I ever wrong."
"I thought we could wait
for the waters to calm
spit up into paper
cough into arms
wash your body wicked
maybe they got
something to worry about?"
– "Something to Worry About," Methyl Ethel
Tight-roping guitar, flaring keys and Webb's own slanting, sloping, slipping verses set the number oblique upon the dance floor. Methyl Ethel turns the gravity on or off with each clang of the chords, each note in the solo. Both melody and rhythm float up for a moment, then hit the ground. It's a playful tonic shift from the beginning of the record, but one still permeated by the ever-present lurk of something sinister on the horizon.
It all comes down to a distinct creative choice, one based on tension and release and creating counterpoints to prevent the music from delving into an overwhelming sombriety, he says: "The lyrical content may be heavy, but the movement of the track can be engineered to stop the mood being too sombre."
---
That still doesn't stop the Perthan from choosing to be somber, but it does allows for tracks like "Kids on Holiday" and "One and Beat" to transform into sweeping electroacoustic majesty.
And majesty is just what "Proof," "One and Beat" and "Castigat Ridendo Mores," manage with their dramatic, synthetic timbre recreating an aggregate desert sound fit for a new wave T. E. Lawrence. At first, they work on "Proof" as a modulated string section, but further into the catalog Methyl Ethel develops a fabrication via high-tension synths moaning, oscillating and stretching into simulated Stradivari pieces.
"Are you haunted by preening and cooing?
Worried by visions, visions' reflection of youth?"
– "One and Beat," Methyl Ethel
Webb views them as edges on the same sword; "String sections bring out the romance in any piece of music, you have to be careful though, not to dial up too much of the saccharine," he says, adding: "The synths can be a lot of the really bold colour, gritty texture or even dusty sparkle."
"They both do a lot of the heavy lifting, and can be harmonious in an orchestral way, making something feel classic and modern at the same time."
"Castigat Ridendo Mores" is perhaps the most complex, classical piece of the lot, citing Jean de Sainteul's New Latin poetry like a Marivaux or Molière stageplay. Roughly translated, the phrase concludes that customs only change when ridiculed. But the lines "Speeches are all absurd when, nothing said is heard, Castigat ridendo mores," have Webb delivering a soliloquy more serious than satirical on the last intervening verse.
Regardless, Methyl Ethel takes care to weave the stellar, emotive vocal performances and a tactile pianoforte flare within the greater neo-romanticism of string-and-synth. For "One and Beat," they are cut in two by a moment of industrial noise and darkwave dance, returning with a thunder for the second half. For "Castigat Ridendo Mores" Webb caps the maelstrom with the calm of an isolated piano coda.
And though the results are entirely different, these grander, more complex moments are the rule, not the exception.
"You have to put in a bit of work with my music," says Webb. "It's not just a jar of candy that can satisfy your sweet tooth and leave you high and dry. I like to think the effort gives greater reward in the long run."
Hence the delightful exceptions, specifically the leading single "Neon Cheap." Rollicking on phased out guitar and a meaty, mighty bass, the song sets up a carnival of sound as Webb teases and tosses verses together. More choirs — spectral at first — frolic in the chorus,
This rare toying, cloying moment might be all the most casual listener enjoys, but it still speaks to complexity of Webb's subject matter integrating a collage of social and psychic imagery. Political solipsism, gender diversity, pathological nail biting, packed public transport and attention deficit disorders all fit into a song that asks quite plainly: "who's that person that cannot be put into a category?"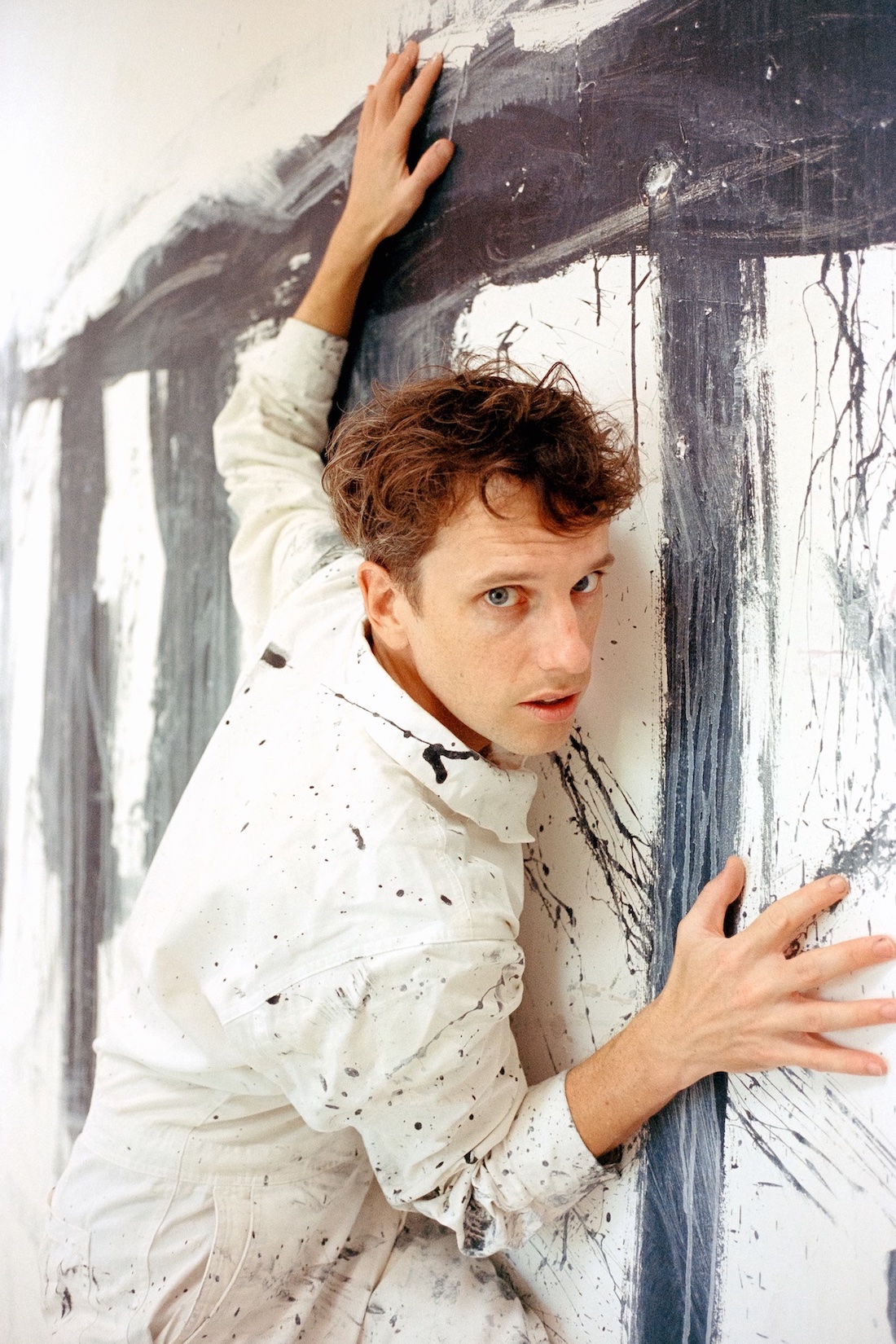 Even in his most simple musical moments, Webb crafts music that refuses to be simple.
Methyl Ethel have come to embody the ideal of always keeping the audience guessing, Are You Haunted? is a neo-romantic question directed at us, what haunts us, keeps us awake or otherwise wired in a rapidly diversifying electric wonderland.
It ponders all of this with alternative rock influences of the likes of The Cure, Talking Heads, Echo & the Bunnymen and challenges the assumption that psychedelic rock from Australia has become a veritable goût du jour. Finally, when asked how he would characterize his music, he takes a moment before answering.
"Hmmm," he ponders, "locally designed and made cobalt blue shift dress hung on a wire coat hanger that's slightly rusted."
— —
— — — —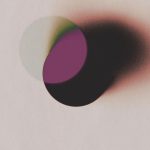 ? © Xan Thorrhhoea
:: Stream Methyl Ethel ::
---