Every Friday, Atwood Magazine's staff share what they've been listening to that week – a song, an album, an artist – whatever's been having an impact on them, in the moment.
This week's weekly roundup features music by Lana Del Rey, Felly, Ellen Soffe & Aodhan, The War and Treaty, Lizzy McAlpine, Oddisee, Gyasi Ross, AlienBlaze, Lou Roy, Alone at Parties, Rutherford Royal, Levina, Social Drag, Creeper, and Sunday Lendis!
•• •• •• ••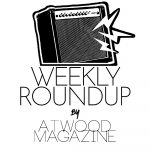 :: "Did You Know That There's a Tunnel Under Ocean Blvd" – Lana Del Rey ::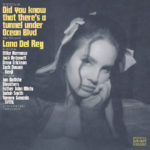 Lana Del Rey is known for her beautiful, descriptive storytelling that can teleport you to a creative world. As she sings about mosaic ceilings, painted tiles on the wall and a girl singing "Hotel California," "Did You Know That There's a Tunnel Under Ocean Blvd" immediately has you imagining the place she is inquiring about. Full of passion, her gorgeous vocals evoke emotion. The song unearths the frightening idea of being forgotten just like the tunnel has been. "Don't forget me/ There's a tunnel under Ocean Boulevard," she repeatedly sings in the chorus.
This is not Del Rey's first time mentioning a California site either. While she sings, "Climb up the H/ Of the Hollywood sign," in "Lust For Life," she sings about a couple of different California spots in her album, Norman Fucking Rockwell! She references Venice Beach in songs such as "Mariners Apartment Complex" and "Venice Bitch." She even has a song titled "California" on the album. But Did You Know That There's a Tunnel Under Ocean Blvd will be the first mention of California in an album title.
Released on December 7, 2022, Del Rey announced "Did You Know That There's a Tunnel Under Ocean Blvd" is the title track off her ninth studio album. The album will be released next year on March 10, 2023.
:: Bad Radio – Felly ::
Charm and glitter can be found anywhere, and for multimedia musician Felly's most recent project, they were found in the unassuming presence of Connecticut's hazy winters. Exploring dreamy folk and jaunty guitar melodies with influences of the natural world, the December 9th LP Bad Radio serves as a thematic turning point for the 27-year-old as a producer, writer, and artist.
Felly breaks out of the box of hip-hop where his most notable projects lie with Bad Radio, as he travels down a more dimmed, alternative-indie route and candidly reflects on his upbringing, musical influences, and current life. "This album is a journey of a man leaving the comfort of a relationship and going out on his own into solitude – into the cold of the world," Felly shares. A mellow and comforting, but upbeat and feel-good 11-track collection, his most recent endeavour proves artistically dynamic and diverse as much as it highlights his hip-hop finesse and flair.
The chillier months often bring shorter days, isolation, and feelings of emptiness, but as Felly channels its understated beauty into his most recent body of work, he shows that that doesn't always have to be the case; with Bad Radio to get us through it all, come what may, winter has never felt warmer.
:: "Tomb of the Prince" – Ellen Soffe ft. Aodhan ::
Ellen Soffe's debut single is the stuff of sweet dreams: The Sydney-based singer/songwriter weaves a stunningly seductive introduction on "Tomb of the Prince," immersing listeners in a hot-on-the-mic wash of radiant guitars and hushed, intimate vocals that sends shivers down the spine.
A collaboration with Illawarra artist Aodhan, "Tomb of the Prince" flows with a smooth and seductive grace. The story itself opens with jarring urgency – starting not at the top, but rather in the middle of a poetic, poignant story involving lost love and the mythology of a fallen prince:
Cause I miss you terribly, but I love you wholly
And I promise you it's you and you only
That I lay to rest
In the tomb of the prince of the candlestick
Go live I cry into the night
But you still live match for match by flame side
See it burning in your eyes
"'Tomb of the Prince' was a bit of a patchwork song," Soffe tells Atwood Magazine. "I'd already written the start of the chorus about my friend who was in a terrible relationship at the time and I felt like I couldn't reach out to her to talk about it so I turned to my guitar to deal with my hurt and frustration. 'Go live, I cry into the night' the rest of the line used to be 'But you still live by the devil's side' before I changed it to 'You still live match for match by flame side', the changed lyric depicts the fleeting moments of love experienced in toxic relationships and how people can hold onto someone for these passing times of kindness."
"In the chorus I was willing for her to get out and live! See the world! Do what she loved! Yet I couldn't speak to her about it. That same friend lent me a Kurt Vonnegut book 'Slapstick, or Lonesome No More!', [and] in this book there's a character known as the King of the Candlestick who lives in the ruins of the empire state building and collects over a thousand candlesticks. His home is dubbed the tomb of the king of the candle stick. I was reading it at the time when I went into a writing session with Ryan Miller and Aodhan; the line had stuck out to me as it conjured this beautiful gothic kind of imagery of hundreds of candlesticks illuminating this expansive, elegant tomb. The rest of the lyrics flowed with this candlestick imagery, such as, 'Another wick burned, wax sprawled on the table.' Once again, the song came from a place of pain, but carries so much love – for a friend, a book, and for candlesticks."
And other wick burnt
Wax sprawled on the table
Try to put it out but I don't know if I'm able
Everything I've known is nothing but a fable
That I lay to rest
In the tomb of the prince of the candlestick
Moody, mellow, and utterly disarming, "Tomb of the Prince" arrived via Scenic Drive Records in mid-November alongside the beautiful acoustic home recording "Who Says?," showcasing two adjacent sides of Soffe's burgeoning artistry. "Music to me is a way to understand my own thoughts and situations, to help pull back the veil of uncertainty in the world around me and my relationships," Soffe says. "It allows me to throw myself back to my year 8 English classroom, or to a field of cows down the coast. Music has been a soundtrack to most of the times i hold dearest to my heart, to be able to articulate these times in my own creations is endlessly fulfilling."
Beyond her immediately evident talents as a songwriter and storyteller, Soffe owns a breathtaking voice full of passion, fervor, and achingly raw emotion. Her performance on "Tomb of the Prince" accentuates this strength, seeing her rise and fall with subtle nuance as she drenches the ears and captures our hearts. With a stirring and smoldering sound midway between the likes of Julia Jacklin, Angie McMahon, and Gordi, Soffe is without a doubt an artist to keep close tabs on over the year(s) to come.
Go live I cry into the night
But you still live match for match by flame side
See it burning in your eyes
Fell asleep beside the lake
In a dream I walked to the gate
By candle light I found my way
To the tomb where his body lay
Go live I cry into the night
But you still live match for match by flame side
See it burning in your eyes
In your eyes…
Cause I'm knee deep in the galaxy's light
Oh light
:: "That's How Love Is Made" – The War and Treaty ::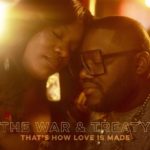 Southern gospel with a dash of country and rock n' roll is the perfect recipe for Nashville-based duo,The War and Treaty. This ardent duo comprises of husband and wife, Michael and Tanya Trotter. They have been performing and creating music for the last 8 years, exploring themes of romance and soul.
Through "That's How Love is Made," The War and Treaty explore gray areas of love and commitment.The song opens with a sweet piano ballad where Michael sings of relational paradoxes: "Can't like you in the mornin'/Love you at night/Can't hate all your wrongs/And only want all your right." Michael touches on the truth that love is not one-sided, it's not a half-truth or partial commitment. Love is an accumulation of all the good and bad and ugly things, a painted picture of humanity's internal and external battles.
As a response, Tanya chimes in; "Can't want from you heaven, givin' you hell," and leads into the chorus where their voices blend and grow together; "Cause that ain't how love is made, it's all or nothing, gotta give to get somethin' – that's what it takes." Through all of the fine lines and realizations, the couple gets to a conclusion–love isn't repetition or obligation. It is a constant commitment, a daily choice that surpasses fleeting feelings and moments. The War and Treaty do a great job of presenting these thought processes–reflecting on how people view love versus how it really should be. It is an embrace of roots and authenticity, a fresh reminder in a world that's falling out of love.
:: "ceilings" – Lizzy McAlpine ::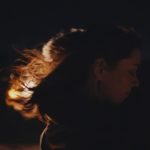 Lizzy McAlpine is a master at encapsulating emotional agony, longing and comfort all at once. From the solemn strumming pattern to the layered vocals and her ability to build songs to a perfect crescendo only to have it all come crashing down; "ceilings" is a track that fuels gnawing, spine chilling, drop-in-your-stomach-inducing heartache.
"Ceilings" is the 8th track on McAlpine's sophomore album five seconds flat, which released April 8th 2022. I, tragically, did not get around to listening to this album until November where it quickly consumed my life; to such an extent that my friends had to ban me from playing this song, after I played it 23 times that day. On the surface "ceilings" tells the story of new love, the portion of a relationship where you're giddy to be in the presence of the other person, encompassed by the lyric "I don't want to leave, but I have to go home." The mundane things in life suddenly become exciting because it's "lovely to just lay here with you."
Following the second verse when the singer proclaims "lovely to sit between comfort and chaos," the instrumentation shifts and begins to build with the string and drum pieces vamping up. The composition then crescendos as the McAlpine's vocals ring out clearly and painstakingly "But it's not real, and you don't exist, and I can't recall the last time I was kissed. It hits me in the car and it feels like the end of a movie I've seen before." The agony and disappointment in her vocals reveals that the relationship she has been describing is fictional. The singer has explained that the track is less about missing someone but missing something. It's about missing the comfort and love you once experienced, she is merely daydreaming about this hypothetical love whilst simultaneously reliving memories. This song is already like a punch in the stomach but McAlpine's vocal performance is what makes this song for me; Lizzy McAlpine is never just singing anything; she is living it, taking us through the motions of processing pain which is intimate and sincere.
:: "Hard to Tell" – Oddisee ::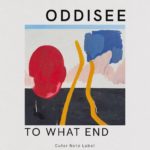 On Wednesday, I'll be headed to the Brighton Music Hall in Boston to catch my DC homeboy Oddisee in concert! It's an event I'm very much looking forward to. It's always a pleasure to see Washington, DC's rap scene secure an audience in other cities; there have been plenty of talented DC MC's over the years, but no one (other than Wale, perhaps) who's gone super mainstream. Oddisee himself – who's garnered critical acclaim over the past 15-odd years but has yet to visibly dent the Billboard charts– is a solid sample of that reality. His extra-DMV fame may be limited, but it's been a pleasure following him over the years as a DC hip-hop fan, especially when I got to catch his incredibly energetic, motor-mouthed, live band-supported act at the Kennedy Center in 2018!
Round II of that live action is sure to be a hoot, as well. And, as is typical whenever I head out to a show, I made sure to check out what that artist has been working on as of late. It turns out that Oddisee has a new album in store for us at the start of 2023, entitled To What End, and he's put out a couple of promotional singles for it already. "Hard to Tell" is one that especially caught my eye. It's pretty mellow, production-wise, as much of his music tends to be, but it also has some nimble flow and fine lyrical dexterity. Oddisee delivers some impressive assonance in the song's opening moments: "Scrolling through messages while being negligent to something relevant– It's pretty evident it don't take precedence if it ain't questioning life." He then talks about some of the alienating effects that life as an on-the-road MC can have: "I needed to split, not only from people, but also the ego. I started to trip into the abyss, the ultimate evil."
All told, it's great to see that Oddisee is still on point like this, and I hope the MC prowess that he displayed here in the studio translates well to an onstage setting on Wednesday
:: "Different" – Gyasi Ross ::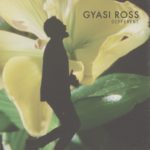 It is unfortunate, but often in this world what makes us so unique and special gets criticized and picked apart. Gyasi Ross' moving release "Different" is all about his life growing up black and the unjust discrimination he received. He achingly sings, "when you are in forth grade and you are walking with your brother and the lady pulls her purse." Most of us have the privilege of not facing that type of unwarranted judgment. This powerful song reminds us that others are not as lucky.
The gentle track is also extremely touching as he describes it as "me giving younger me advice about how to navigate the world". Other lines such as "when the counselor tells you college isn't for you, just know that he's angry," show Ross is able to look outside himself. There is something highly profound in that act. His tender R&B vocals atop stark acoustic guitar drive his poignant message home. In the video Ross sings to his kid self, wishing he could heal all his wounds as he goes through challenging life events.
The Bay area born Los Angeles based artist beautifully melds hip-hop lyrics with his R&B/soul tone. His John Legend-esque sound possesses a lush melodic texture that sooths the soul. You can hear that richly raw quality in this gripping piece.
:: "Romantically Dead" – AlienBlaze ::
British artist AlienBlaze returns with her 2020 hit single "Romantically Dead," but this time she gifts us with a live version. When we thought things couldn't get any better, the 20-year-old artist shows us where her true talents lie… performing. The new live rendition, as well as the accompanying video, shows us the emotion, attitude and overall cool edge that she radiates. Wearing clothes which she reworks into her own fashion, she carries an ambience which fills a room with excitement and intrigue.
A bubbling, melting pot of everything from dark alternative pop, grunge and emo, to rock and electronic, AlienBlaze cooks up an ominous concoction which is unlike anything you've heard before. Described as part of the nu gen music movement with artists such as Mothica, Siickbrain and Mimi Barks, AlienBlaze demonstrates her unique sound and style, forging a path to the top.
:: "Dream" – Lou Roy ::
Sometimes our dreams will never become a reality — but that doesn't stop us from chasing them.
Lou Roy, too, feeds her own fantasies within "Dream," the last track of her debut record, Pure Chaos, released April 29, 2022. Backed by a crashing chorus of strings, Roy's powerful voice reverberates across the soundscape as all of her emotions flow out in her lyrics. The song slowly builds, crescendoing to a sonic release of all of the singer's inhibitions as she lets herself get carried away by the beauty of her dream.
Dwelling in 'what-ifs' and 'maybes,' Roy croons, "Dream, baby, it's different / Dream, babe, I'm forgiven / Dream, baby, you're different and so am I / Dream, baby, it's different in real life." Each phrase she sings grows more desperate than the one before as she finally comes to terms with the fact that her dream may never come to fruition. Mixing her heartbreak, longing, and regret into a three minute package, Roy provides listeners with a safe space to embrace loss, inviting them to safely recover within the lushness of her melodies.
:: "Oranges & Apples" – Alone at Parties ::
Lush and dreamy, Alone at Parties' third career single explores life's doldrums through a song that is far from boring. Released in mid-November, "Oranges & Apples" is a seductive and soothing indie pop / alt-folk immersion of warm, smoldering sound a la Leif Vollebekk and #1 Dads. Groovy guitars glisten and glow alongside tender vocals and gently radiant synths as the five-piece band from Cluj-Napoca, Romania fill our ears with intimate wonder.
Watch again, come again
The fire ends, but no one knows
Why do we still pretend?
In the end on it goes
I know you turn the radio on
When you need to hear someone
We wait for each other to change
But we stay mostly the same
Mostly the same
"The initial idea of the song started about four years ago as an acoustic sketch," frontman Lazăr Ometita tells Atwood Magazine. "About 2 years ago Andrei Sîncrăian [producer, Cirkular] and I started to work together on it, toying with rhythms and melodies to create a basic demo for it. About half a year ago, Andrei re-listened to it one morning and felt that it needed something extra and came up with the uplifting outro melody and arrangement."
"'Oranges & Apples' is about shared boredom," Ometita adds. "That unavoidable part of every relationship. The song rejoices in the pleasures & pains of the mundane. Starting as an intimate confession, it builds and builds with jangly guitars and sweeping synthesizers reaching a cathartic release at the very end."
Why are we bored again?
Is it a little too soon to say?
Why are we bored again?
When mostly the same
Mostly
Directed by Irina Alexiu, the song's accompanying music video captures a sublime moment of ease, reverie, and connection amongst friends. "The music video is inspired by the strong bond I had over the years with my female friends," Alexiu explains. "Some of the friendships were short-lived but left an important mark on my development into a woman and a creative being."
Between both the music and its visual, "Oranges & Apples" proves something of an inescapable dreamscape. Out of feelings of emptiness and ennui comes a song full of cinematic energy and dreamy passion, ready to be the soundtrack to adventures of all shapes and sizes.
It's too lame to hesitate
Telling things we're both aware of
Where it comes, where it goes
Who does what, oranges and apples
But I know you reach for the phone
When you take the night walk home
If we're silent is it really that wrong?
Days are mostly the same
Mostly the same
Why are we bored again?
Is it a little too soon to say?
Why are we bored again?
When mostly the same
Mostly
Pinned down
'til the walls cave in
:: "Battleground" – Levina ::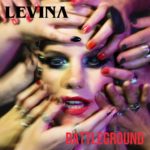 Not afraid to speak the truth, Levina releases a raw and relatable track about her fight with mental health. "Battleground" reveals details of her own crusade, providing an emotional yet important message and highlighting how we are never alone in our struggles. The songwriter shares, "I am so grateful to be able to express my emotions through music and I want to raise awareness that struggles with mental health are not always visible. We need to make an effort to be kind to each other, because we never know what someone might be going through. I also want people to know that there's always someone to talk to and someone who will listen, including services like Samaritans and Help Musicians, who have 24/7 helplines. And my DM's are always open."
Sonically, "Battleground" is achingly touching, as she sings from the depths of her heart. You can quite clearly hear the pain in her voice, along with the accompanying piano which is equal parts beautiful and chilling. The German born, London based musician continues to mesmerize listeners with her captivating songwriting and soulful delivery. We expect to hear a lot more from her in the coming year.
:: "Drug Like You" – Social Drag ::
"Love is the drug I'm thinking of," Roxy Music sang in 1975. "Your love, your love, your love is my drug," Ke$ha blurted a whole lot later. And now, a decade-plus after that, comes Emily Huslander of Social Drag, informing us that "there's never been a drug, never been a drug like you."
It's clearly a time-tested metaphor, but Huslander proves that there's life in it yet, thanks to some soaring guitar and bass work, along with her appealing vocal approach. "Social Drag," this '90s-rock-inspired venture of hers, is still in its infancy, having so far yielded this and one other single ("Spark"). But such an energetic beginning will hopefully yield some more exciting results in the near future– when her self-titled debut EP emerges in about a month's time, that much seems likely to be confirmed.
:: "Ghost Brigade" – Creeper ::
Punk rock was never truly dead, and it won't be dying anytime soon so long as Creeper are around. The first glimpse into their recently confirmed third album, Southampton-based Creeper's "Ghost Brigade" packs a powerful punch with soaring guitars and booming drums; as the song builds from a distant electric strum to an emotionally striking swell, momentum intensifies alongside radiant melodrama.
"Ghost Brigade" nods to early My Chemical Romance with frontman Will Gould's dramatic and theatrical belting ever so reminiscent of Gerard Way's circa The Black Parade. Commended for his work with Ghost, Pixies, and Royal Blood, producer Tom Dalgety's contribution made the track all the more grandiose and thrilling. With their elegant lyrics, eclectic sound, and raw verve, Creeper's brash and unabashed glamour has only continued to evolve as they enter an all-new musical era.
Being the band's first release via Spinefarm Records, "Ghost Brigade" represents not only the death of their past image but also their resurrection as they begin working with their new label. Unpolished enough to be hardcore, yet polished enough to be part of a theatre-worthy soundtrack, the English rockers have managed to surprise and please in all the best ways possible. If this is just the beginning for Creeper, rest assured I'll be staying until the end.
:: "Keep It Between Us"- Rutherford Royal ::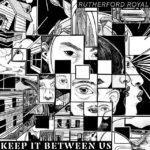 There is an expression that goes, "the more the merrier." In many cases the more love to spread the better, but not in all situations does this apply. Rutherford Royal's mesmerizing and melancholy single "Keep It Between Us" details a monogamist testing the waters of polyamory. Within his experimentation it is discovered that not everyone likes to share. The wistful vocals blow atop soft, swaying arrangements to create the ideal track of tranquility. The lonely longing for wanting what isn't there is felt so deeply in this delicate piece.
Andrew Christopher Rutherford Royal was born in the barrier islands of South Carolina. He has a strong bond with the land and that is apparent in his dark indie Americana air. This song keeps those lulling haunting vibes going and the listener is immediately soothed into seduction. It is a work not meant to be kept…just between us.
:: "Breathe Again" – Sunday Lendis ::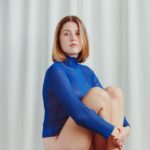 A gorgeous, graceful, and glistening introduction, Sunday Lendis' debut single glows with the warm, nurturing light of spring. Independently released in late November, "Breathe Again" captures life's beauty in a gentle, "earthy jazz folk gem," as the Leeds, UK-based singer/songwriter describes it. Lush guitars and keys coalesce through sweetly stirring patterns to create a vivid, delicately textured background that, together with Lendis' soothing vocal performance, evokes the magic of the season:
Leaves that open after such a long Winter time
Strength so fragile I could never quite understand
Can't stop, won't stop never made any sense to me
Look who's blooming after all that I gave back to me
"This song was written after an eternity of winter," Lendis tells Atwood Magazine. "I had been struggling and working so hard to trudge through it all, and out of the blue there was daylight and I could feel myself changing like the seasons. This song celebrates that moment in my life."
I can breathe again for the first time
Watch the dust begin to disappear
See my face again, sunlight through the window
Where has this been?
The lead single off Lendis' forthcoming debut EP Long Exposure (set for release Spring 2023), "Breathe Again" inspires a sense of wonder and rediscovery, rebirth and renewal. Working together with guitarist/producer Ed Allen, Lendis has ensured we'll be keeping a close ear on her through 2023 and beyond.
— — — —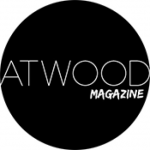 :: Weekly Roundup ::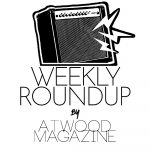 ---
:: This Week's Features ::
---