Scarypoolparty speaks to Atwood Magazine about everything from his "Millennial Love" music video and details about his next album, to recent collaborations and quarantine must-listens.
Stream: "Millennial Love" – Scarypoolparty
---
Twenty-five year-old Panoma native Alejandro Aranda, AKA Scarypoolparty, has gone from busking, to backyard parties, to playing alongside Twin Shadow, to the American Idol stage. He's an artist collecting diverse influences and exploring a variety of contexts and he's done it all while maintaining a homegrown humbleness. Refreshingly real, Aranda posts double chin accentuating selfies almost as regularly as he premieres a new sound or sample.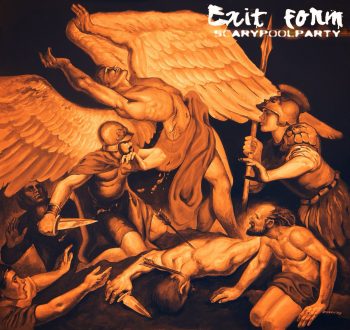 Atwood Magazine was thrilled to have the opportunity to chat with Scarypoolparty and learn he's really kickin' quarantine like the rest of us ⏤ with lots of meals and music. But he's also been bringing awareness to a pertinent problem beyond the pandemic.
Scarypoolparty's "Millennial Love" music video, released March 25th, brings awareness to homelessness. "In LA of course, but also around the world, there's a homeless crisis", Scarypoolparty tells Atwood Magazine, "and we need to address it. That is the only way we can ultimately make a positive impact in the community." "Millennial Love" is just one of the twelve tracks that make up his November-released debut album Exit Form.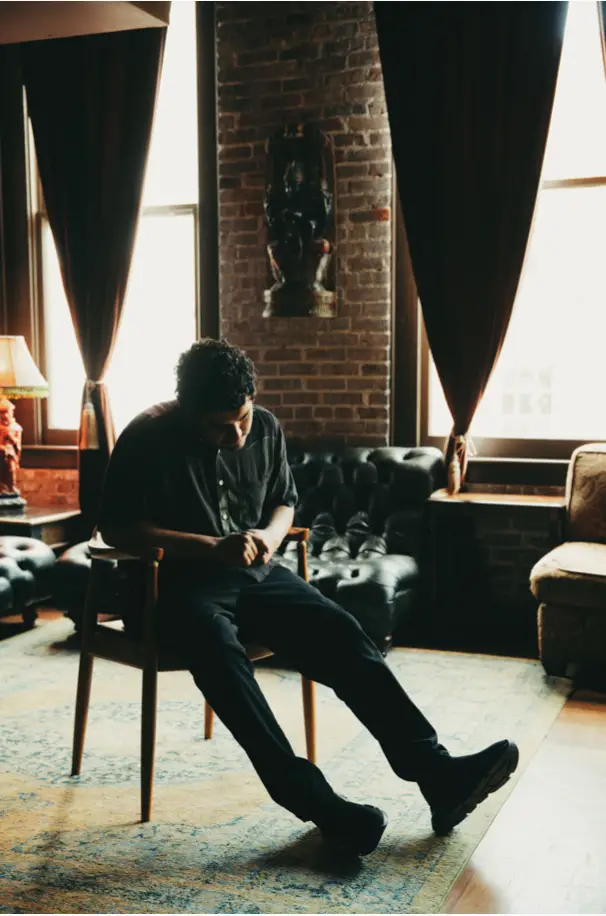 Exit Form finds a way to balance hellish and sinister with euphoria and lightness. Aranda presents a more seductive sound, one that rivals his indie, boy-next-door acoustic side. The debut is a blend of musical styles and electronic sounds⏤R&B derived house to EDM to acoustic-pop to jazz. He's flexing, but, you know, in an utterly admirable and authentic way.
Scarypoolparty brings to the table a level of virtuosity and experimentation that is hard for even the best of the best to compete with. The intensity of "Black Cross" contrasts songs like "Out Loud" where Aranda sounds like John Mayer on steroids, technically elevated yet with a similar acoustic vibe. Songs like "Beneath the Skin" share a similar heartbeat to a James Blake bop with gorgeous vocals, electric pacing and a scale-running piano line that's groovy. Aranda shared with Atwood that his next album would center around "orchestrated music". And while that might seem like departure from the sonic environment of Exit Form, it's not. Scarypoolparty has always been writing symphonies, just not in the traditional sense… yet.
Atwood Magazine caught up with Scarypoolparty to talk shop and hear how quarantine was going; in our interview Aranda shares where the name Scarypoolparty originated, what he's focusing on now that the pandemic has cancelled his tour, his quarantine must-listens, the important message he shares in his "Millennial Love" video, and more. Read on below!
You gotta stay connected with each other. In the end it's about community.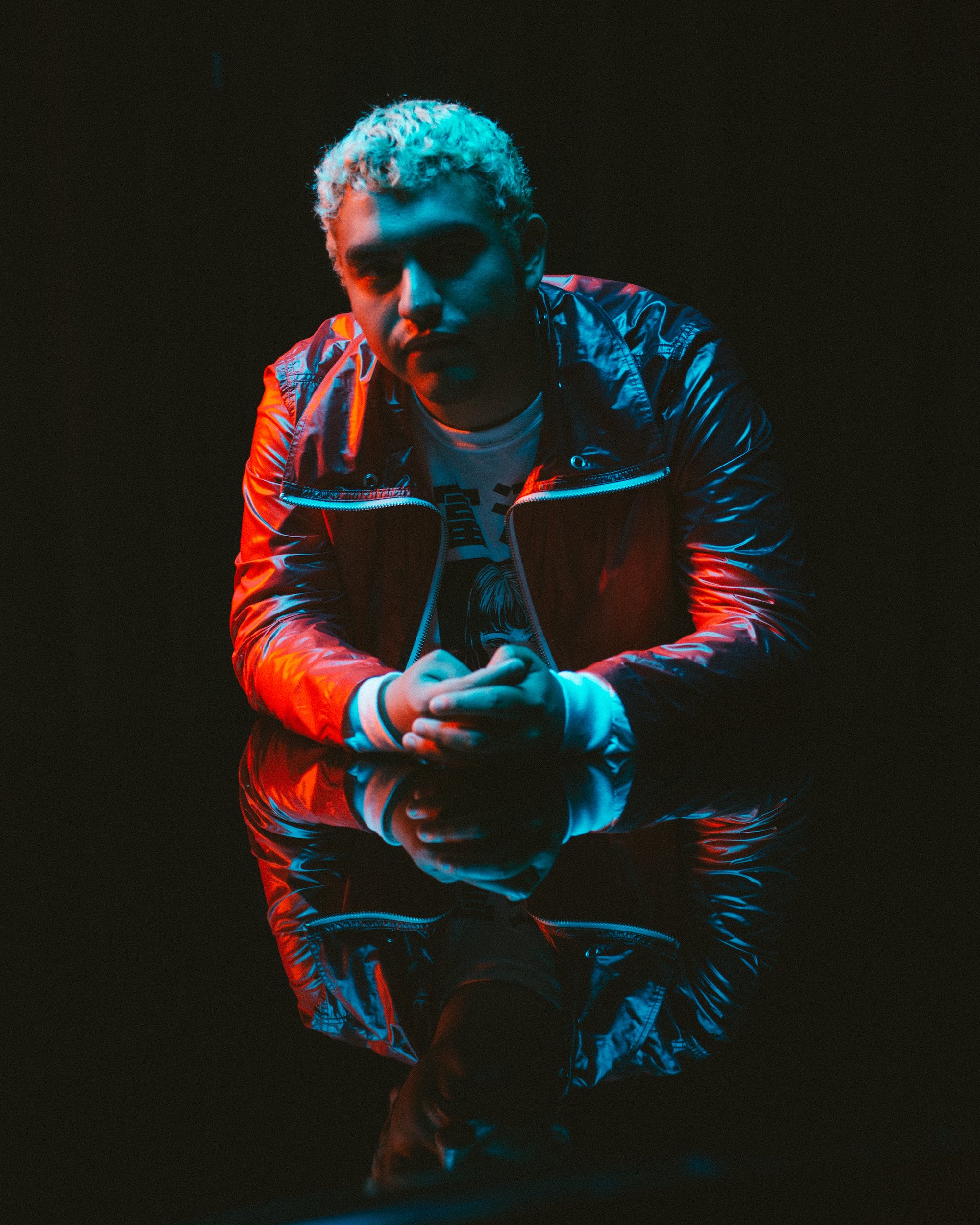 A CONVERSATION WITH SCARYPOOLPARTY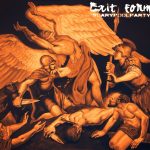 Atwood Magazine: Where are you and how are you holding up?
Scarypoolparty: I'm in LA and I'm holding up good. Been chillin', making food and making music.
You were supposed to be on tour in Europe right now, right?
Scarypoolparty: Yeah, I had to cancel the tour, but you know it is what it is. Now I'm just focusing on writing the album.
Is it true THAT you're composing parts for a full orchestra? What has inspired you to go in that direction?
Scarypoolparty: Yeah, I'm going to try to do that. When this pandemic calms down I can record all that stuff. II've always been going towards that direction. I love orchestrated music and I just feel like it's a good time to, you know, try it and go full out and transcribe it. There's going to be a lot of experimentation on the next album and I'm really enjoying making it.
In what ways do you feel you pushed yourself musically with this new album? How has your composition/creation process changed?
Scarypoolparty: I'm pushing myself by not being scared of putting ideas out. I'm just trying to make a song out of an idea and being okay with it and not judge it. It's a different approach. I'm having fun.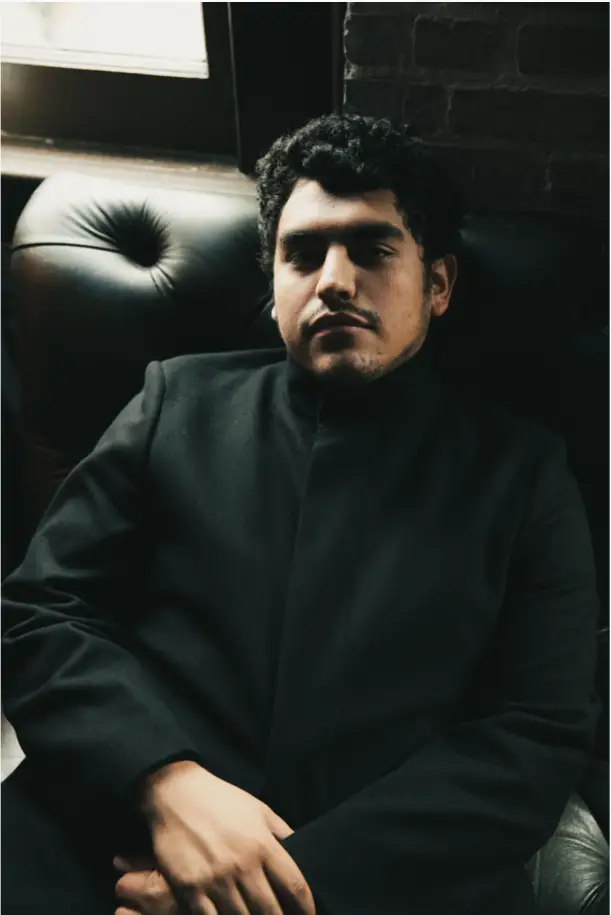 Where did your name Scarypoolparty come from?
Scarypoolparty: I was playing a backyard show. This is when I was gigiging out in LA and trying to play wherever I could in the city. A good friend of mine was booking a show in Hollywood and he was like okay I need a name for the bill. I didn't want to go by my name and I was at a party and there was a pool and I was just like ah okay Scarypoolparty and I just left it at that.
I notice you sharing a lot of samples and little tastes of your music via instagram. How are you staying connected with fans and friends during this time, or have you been using this moment to try to disconnect a little?
Scarypoolparty: I'm naturally drawn to trying to disconnect from internet culture a little bit and all that stuff. But I feel like now, it is a great opportunity to really connect with people who are always on the go. I'm trying to connect across platforms with my fans and people that I love and just you know reassure them it's going to be okay. Making new music, trying to share more samples. You gotta stay connected with each other. In the end it's about community.
Have you been collaborating?
Scarypoolparty: Yeah, absolutely. I've been hitting up a lot of friends. I know some skaters and I'm trying to make some music for some skate videos that some of my friends have.
Can you talk a little bit about the "Millennial Love" music video concept and what it means to you?
Scarypoolparty: I wanted to reach out to basically like my community and to show what's going on around the world that I try to be conscious of. I caught myself being really really focused on the wrong ideas of other peoples comments  Not to be so hyper focused on what's going on on my phone. In LA of course, but also around the world, there's a homeless crisis and we need to address it. That is the only way we can ultimately make a positive impact in the community. I think people responded to it well. I wanted to make something that had purpose, not just another music video.
What is your relationship with the songs you wrote pre-idol? And are those the songs we find on Exit Form?
Scarypoolparty: Yeah, so all those songs were pre-idol. They are all songs that I first developed when I started producing music and I have a really strong connection with them. They are also different in their own way. From beginning the album with songs like "Black Cross" to songs like "Vampire Shade" and then ending the album with "Out Loud," I wanted to show everything that was on the table to everything that I was already producing.
Did any of them grow or morph from the original form to the album version?
Scarypoolparty: 100%. A lot of them grew a lot.
Got any quarantine must-listens?
Scarypoolparty: Black Midi is amazing and their newest album is amazing. The Maccabees. Slipknot.
— —
Stream: "Millennial Love" – Scarypoolparty
— — — —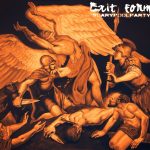 ? © K Shaffer
:: Stream Scarypoolparty ::
---