Striking a balance between R&B and soul with pop-funk sensibility, NCT 127's Jaehyun returns with his sweet and sun-drenched sophomore solo single, "Horizon."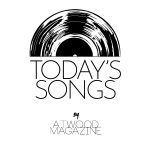 Stream: "Horizon" – Jaehyun
---
What is there to say about Jaehyun that hasn't already been said?
Just when you think all's been said and done within the traditional boundaries of K-Pop, the 26-year-old singer/songwriter shows there's still room for fresh material and innovative sound without straying too far from comfort. With his second official solo single, "Horizon," released August 8, 2023, via SM Entertainment, Jaehyun toys with warm '90s R&B and upbeat melodic pop, effortlessly capturing the dreamy, delicate simplicity of late summer.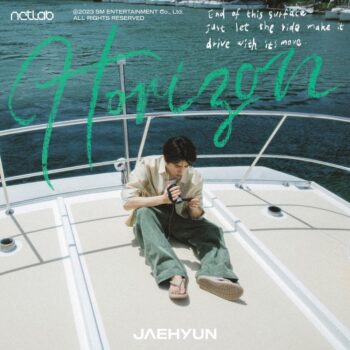 The planet hidden behind gray clouds
A vague expression with question marks
Standing on the lane
Holding luggage full of names
Repeated face check
Then to the next designated stop
Unlike the majority of NCT projects, "Horizon" opens with mellow and minimal instrumentals, as gentle guitar plucking and crisp percussions float over a thin, jazzy atmosphere. Jaehyun's rich baritone vocals pleasantly contrast the airiness of keys and guitar, picking up the song's tempo and bringing out its dynamic vibrance. Drawing inspiration from the view outside the airplane window on his flight to Milan, he invites listeners to appreciate and relish similar small moments of peace and bliss as he looks to the horizon to find his own.
"What I thought was the most important while listening to the song was…" Jaehyun starts in a behind-the-scenes video. "I wanted a certain image or colours to pop into the listener's mind. I also wanted it to make fans feel better as they listen to it. Even if you're in the same place and time, a slight change in thought can make your feelings or circumstances different! If you can feel that while listening to it, I will be very satisfied."
---
Ascending altitude (While tilted)
Increasing saturation (Increasing saturation)
The view beyond the monotone sunglasses
Out of the blue
Blindingly shining lights (Yeah, let's keep going)
The "Horizon" music video couldn't have captured that sentiment any more effectively, beautifully, and naturally.
Like the song, the video is minimalist in composition and production; it visually demonstrates the natural beauty that can be found in simplicity and moments of candour, reflecting what Jaehyun proves lyrically and instrumentally. "It's great to stage everything with all these fancy elements, but for this song… I tried to make it look very natural," he reveals.
Alternating between monochrome and technicolour, "Horizon" showcases the mild and rustic charm of the Italian countryside, as breathtaking shots of Florence compile with those of Jaehyun overlooking the city and sea. Whether it's the smiling passersby, or the stunning architecture, skylines, and self-shot clips on a vintage camera, the "Horizon" music video flaunts a natural and effortless quality that perfectly exhibits Jaehyun's personal and artistic sensibilities.
End of this surface (Surface)
Just let the ride make it drive
With its move (With its move)
Whatever I wanna do
End of this surface (Surface)
Floating
Pastel-colored groove (pastel-colored groove)
Yeah, just keep on doing things you wanna
Juxtaposing the tenderness and somber yearning of "Forever Only" and the raw, impassioned heartbreak of (the unofficially released) "Lost," "Horizon" is by far the brightest of the songs in Jaehyun's solo catalogue, visually, lyrically, and sonically. It doesn't seem like this limits him though, as each project continues to feel like something distinctly his own.
As the keyboard fades and groovy vocal harmonies reminiscent of "Forever Only" layer in the chorus, Jaehyun creates a pleasant blend of new and familiar throughout the song. From the daring EDM signature of subunit NCT 127, to melancholic R&B and upbeat, jazzy pop, Jaehyun, though very conceptually varied as an artist, remains stylistically and qualitatively consistent.
As the sun goes down with lights
The think darkness
Looking high upon bright sides with you
Our rendezvous
Despite the tranquility, lightheartedness, and carpe diem energy of "Horizon," Jaehyun's 2023 has been, and still is, far from idle and uneventful. Following his recent appearance at Prada SS24 in Milan and the taping of mystery thriller, You Will Die In 6 Hours, for his big-screen debut, the release of "Horizon" provides a glimpse into NCT's fourth album, Golden Age, set for release on August 28th. With rumours circulating about his appearance at Milan Fashion Week for Prada in September and an NCT 127 comeback in November, we can look to the "Horizon" to see what Jaehyun has in store next!
— —
Stream: "Horizon" – Jaehyun
— — — —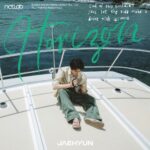 Connect to Jaehyun on Instagram
 © SM Entertainment
:: Today's Song(s) ::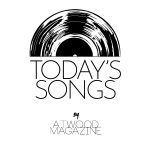 ---
:: Stream JAEHYUN ::