Celebrating the release of the Orange County quartet's third studio album, Movements frontman Patrick Miranda speaks on maintaining artistic honesty, escaping the pressure of conformity, and reveals what 'RUCKUS!' means to him.
Stream: 'RUCKUS!' – Movements
---
The bands and artists that truly make it and are successful in the long term are those who are capable of transcending whatever scene it is that they might be a part of – turning their music into something that can open more doors.
Breaking boundaries is hard.
Breaking boundaries when you're expected to stay within them is infinitely harder.
That was the case for California post-hardcore four-piece Movements. Almost inseparable from the abrasive vulnerability and confessional lyricism of their debut album, Feel Something, Movements' identity as a band has always been exactly that, and there wasn't much else to it — until now.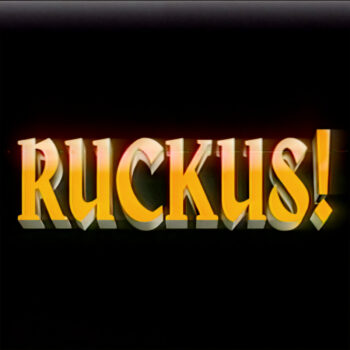 Pushing the envelopes of genre, theme, and subject matter, Movements' third studio album RUCKUS! shows vocalist Patrick Miranda, bassist Austin Cressey, guitarist Ira George, and drummer Spencer York leaning into pop propensities and steering away from darkness and melancholia. Released August 18, 2023, via Fearless Records, RUCKUS! shows the band at their most confident, experimental, and dynamic to date.
Masterfully fusing elements of ballad pop, indie, and emo, Movements' third album threads the needle between polar extremes, going from angsty hardcore one moment to groovy melodies and unapologetic pop the next. Of course, having cut their teeth on the alternative emo and post-hardcore scenes, there was fear surrounding the decision to explore elsewhere.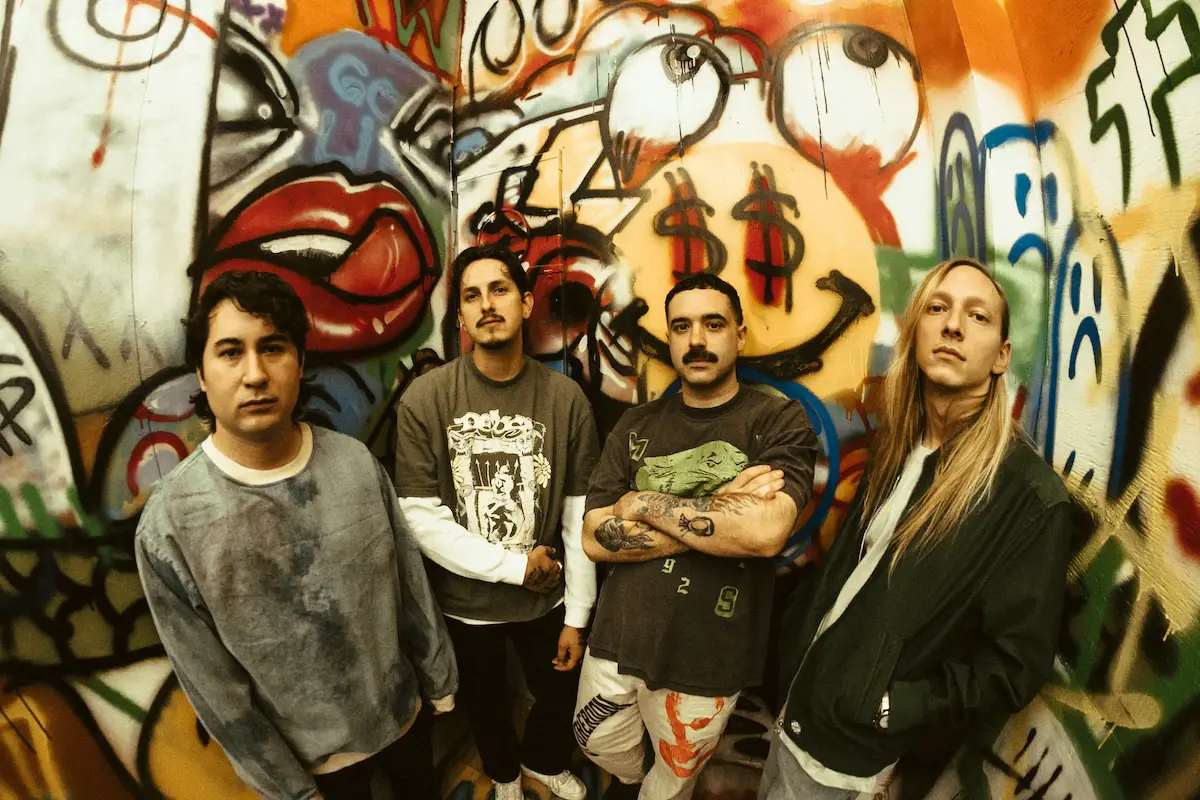 "I have a lot of love and a lot of respect for the scene that we came up in, but I also believe that there's a ceiling there," Miranda admits. "The bands and artists that truly make it and are successful in the long term are bands and artists who are capable of transcending whatever scene it is that they might be a part of – turning their music into something that can open more doors."
Being known as the "sad band" has its perks and drawbacks: On one hand, you know exactly what people expect, how to deliver them, and ultimately, how to satisfy them. On the other hand, you feel contrived, lost in preconceived notions, and stuck within the mold.
"Our music in the past was very much centered around my struggles with mental health, depression, and suicidal ideation," he shares. "Now, I don't struggle so much with those things. Obviously, they're still parts of who I am, and they will always be parts of who I am. At the end of the day, though, I am in a better place mentally, now in life, than ever before. I think that it would be more disingenuous of me to try and write stuff about sadness and depression. If I'm not actually feeling that way, then I should embrace the fact that I'm doing better and write about what's relevant to me right now."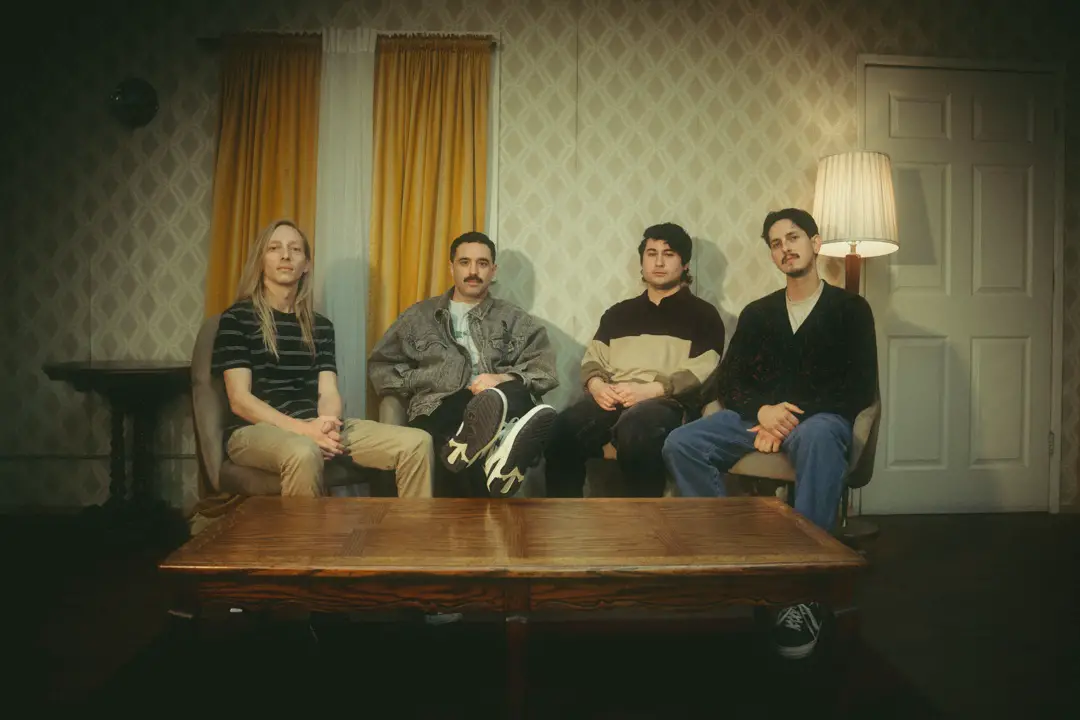 It's no wonder why the band has remained so well-loved (and well-acclaimed) over the years.
Through the rubble, rage, and RUCKUS!, Movements didn't lose themselves to convention and commercial success; rather, they shed their skin, emerged triumphant, and proved more authentic to themselves than ever before.
Having embarked on an expansive U.S. tour in support of RUCKUS! earlier this month, Movements are set to be on the road from now until October, with a UK/Europe tour kicking off in mid-November. Ahead of their latest album and sweeping tour through America and Europe, Movements frontman Patrick Miranda indulged Atwood Magazine in conversation on dreams come true, overcoming mental health barriers through music, and the ruckus that was RUCKUS!
— —
Stream: "Fail You" – Movements
A CONVERSATION WITH MOVEMENTS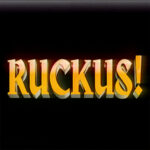 Atwood Magazine: HAPPY RELEASE DAY, AND THANKS FOR SITTING DOWN WITH ME TODAY! I LOVE THE NEW SOUND. YOU GUYS DID GREAT WITH THIS NEW RECORD. WHAT'S RUNNING THROUGH YOUR HEAD RIGHT NOW, AND HOW'S THE RECEPTION BEEN?
Patrick Miranda: Thank you! We're all really excited. These are songs that we've been sitting on for quite some time. We finished the record around this time last year, so we've just been anxiously awaiting the release. It's been crazy. So far, I've seen nothing but positive comments. I'm just excited that I finally can share them with everybody, and that we can finally talk about them, instead of having them sit in a secret Dropbox folder on my phone where only those who can know, know. It's really cool. We're all super, super pumped about it. I'm just excited to see what happens and where we can take it, I suppose.
HOW LONG WAS THE ENTIRE ALBUM WRITING PROCESS?
Patrick Miranda: The album writing process was also about a year, maybe a little less. About nine months or so? This record was different writing-wise, because we wrote the entire thing in the studio. Instead of what we would typically do, which is write a bunch of songs and then take them to the studio for our producer, we actually wrote every single song from scratch with our producer. There was just a way more cohesive flow to everything. We started that process in January of last year. We had a three-week-long writing session, where every single day we were just writing a new song. Then we went home, went on tour for a little while, then after tour, we went back to the studio, did another two or three-week writing session, then immediately left and went on tour again.
After that tour, we went back to have the final writing session. Immediately following the final writing session was a month of recording. Most of last year was writing, writing, writing, and then finishing the record. Once the record was finished, we got into mixing and mastering. By the time all was said and done, it was around December. It was quite literally one entire year of actually creating the record and then another eight months of waiting to put it out. It's funny because they don't even feel like new songs to me anymore, but I know that they are.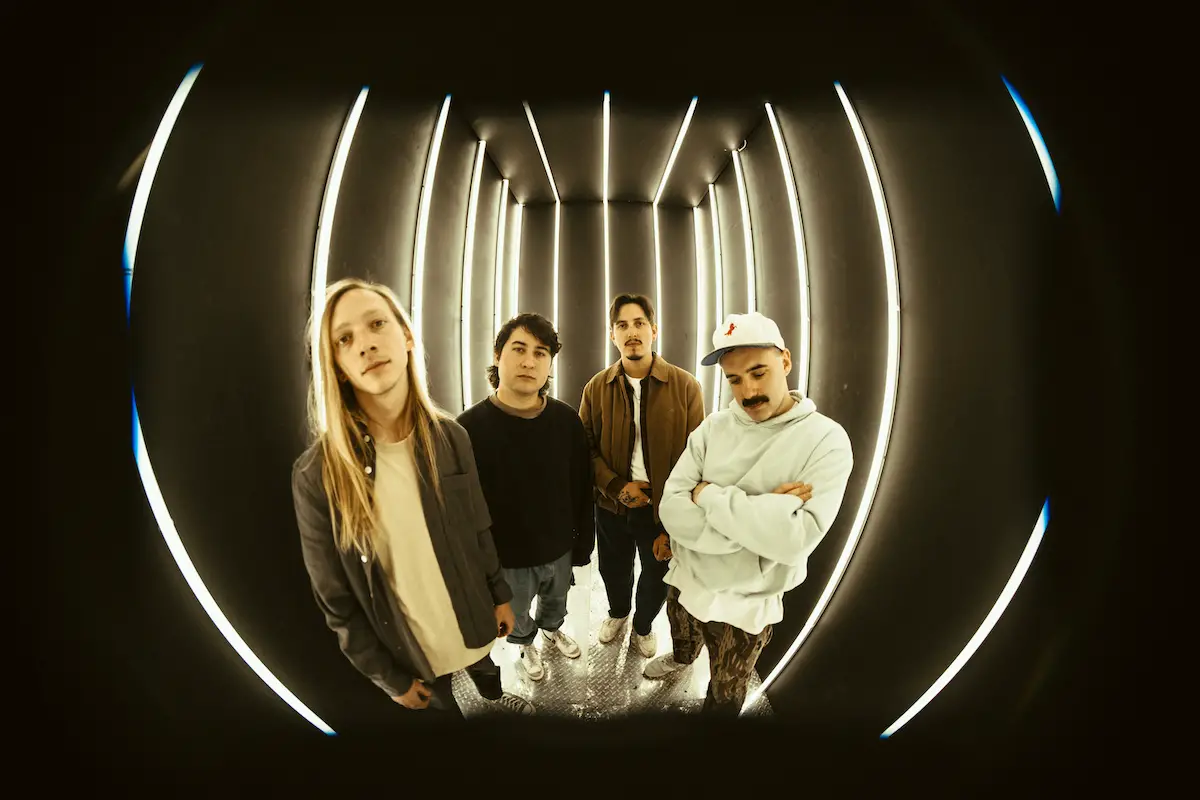 SO THE WHOLE PROCESS WAS KIND OF A RUCKUS, JUST LIKE THE ALBUM NAME IMPLIES. CAN YOU TELL ME A LITTLE MORE ABOUT THE DECISION TO VENTURE INTO MORE POP TERRITORY WITH THE RECORD?
Patrick Miranda: Yeah, absolutely. It's something that we were extremely conscious of going into writing. Historically, Movements has always kind of lived in the genre or scene we came up in, and there's nothing wrong with that. I think that's awesome. I have a lot of love and a lot of respect for the scene that we came up in, but I also believe that there's a ceiling there. The bands and artists that truly make it and are successful in the long term are bands and artists who are capable of transcending whatever scene it is that they might be a part of – turning their music into something that can open more doors. We thought, "Okay, we've already accomplished way more than we thought we would ever accomplish with this band." I mean, this band started off as just a fun passion project that we were doing as friends, and we would have been completely happy if it had never gone anywhere other than us playing a few local shows. Maybe at some point, we'd sell out Chain Reaction, a small venue in OC. That would have been enough for us. At some point in our career, the highlight would have been selling out Chain Reaction; it was the biggest thing we could have ever hoped for.
Now, obviously, our career has progressed well beyond that point, and we all feel extremely blessed. We're so appreciative of everything that we've been able to accomplish, but because of that, we're like, "Well, we really have nothing to lose. Why don't we try and take this as far as it can go?" Now, what was essentially a passion project to begin with, has truly turned into a legitimate career for the four of us. There's no better job in the world than being able to make music with your friends and traveling the world to play that music. We want to continue doing that. We want longevity in that, and we really want to be career musicians. The way that you do that is by pushing your band and pushing your music to the next level, and trying to consistently evolve so that you can open up those doors.
Obviously, the pop side of things was a conscious decision, but we weren't thinking that we needed to write pop music because we wanted to get on the radio, and we needed to get big, all that stuff. It was just because we all like this kind of music. I'm a huge pop music fan. I love more mainstream music in general. I think that when we were writing before, we sort of pigeonholed ourselves into things that are similar to our band, because that's the realm that we were living in. With this record, we wanted to throw all that out the window. We wanted to draw inspiration from things that we would have never thought to draw inspiration from before, like Justin Bieber, Billie Eilish, Harry Styles, The Gorillaz, The Strokes, all of those artists. Then, let's take that inspiration and channel it into what we do, and blend what we've always done with something new so that we can appeal to a wider audience.
There are people who have found our music through the new songs that we've been putting out, and some have said, "I've never heard of you guys before, but I heard 'Tightrope,' and now I've fallen in love with your band." And I'm like, "That's amazing!" It's so interesting to think about, because they may have heard something else that we put out in the past, and thought, "This isn't really my thing." Now, they're hearing our current stuff and they're discovering a new record from a new band, and then they can go back and rediscover old stuff. If they don't love the old stuff, it doesn't matter, because this new standard was what brought them into what we do, and it essentially made them part of a cult following. I think this band very much has a cult following. This was really about appealing to a wider audience, while still staying true to what we do at our core. We're not necessarily trying to alienate anybody, but instead trying to bring in more people.
EIGHT YEARS INTO THE GAME, DO YOU EVER STOP TO THINK THIS WAS EVER WHERE YOU THOUGHT YOU'D BE? WHETHER THAT BE TOYING WITH ALL THESE GENRES OR JUST SEEING WHERE YOUR CAREER HAS GONE SINCE THEN.
Patrick Miranda: Not even a little bit, literally not even not at all. I had no idea that this was gonna go as far as it did. I'm just so, so appreciative and so thankful that I've gotten to experience this life and all the success that we've seen. I could not have ever imagined that it would be this.
IT MUST BE SO SURREAL. IN AN INTERVIEW YOU DID FOR NO GOOD LEFT TO GIVE, YOU SAID THAT MOVEMENTS HAS ALWAYS TRIED TO WRITE SONGS WITH THE GOAL OF LEAVING PEOPLE THINKING MONTHS AFTER, AND MORE OFTEN THAN NOT, THE MUSIC ISN'T ALWAYS DIGESTIBLE RIGHT AWAY. WITH THIS ALBUM BEING MORE POPPY AND OPTIMISTIC, DO YOU THINK THAT'S STILL TRUE, OR HAS THAT PHILOSOPHY KIND OF CHANGED?
Patrick Miranda: I think the goal with this record was to have it be a little bit more digestible right off the bat. I certainly think that there are songs that have really rich, deeper emotional value, but it's different these days. Our music in the past was very much centered around my struggles with mental health, depression, and suicidal ideation. Now, I don't struggle so much with those things. Obviously, they're still parts of who I am, and they will always be parts of who I am. At the end of the day, though, I am in a better place mentally, now in life, than ever before. I think that it would be more disingenuous of me to try and write stuff about sadness and depression. If I'm not actually feeling that way, then I should embrace the fact that I'm doing better and write about what's relevant to me right now.
In that aspect, we are still doing everything that we've always done, which is being super, super honest about where we're at in life. It just so happens that I am in a better place now than I used to be. So, yes, I do think that it's more digestible, but I also think that there's still a lot of emotional depth, it's just depth in a different way. A lot of these songs are based around love and relationships, a lot of these songs are angry. That's not a huge emotion that we've expressed a lot in our music before, but anger is definitely one of those emotions that is pretty prevalent on this record. It's anger at myself, it's anger at certain choices that I've made, but it's also anger directed towards the world around me and the things that are happening in this world. That was my version of deep honesty on this record. So, yes, it's more digestible, but also, there's still that element.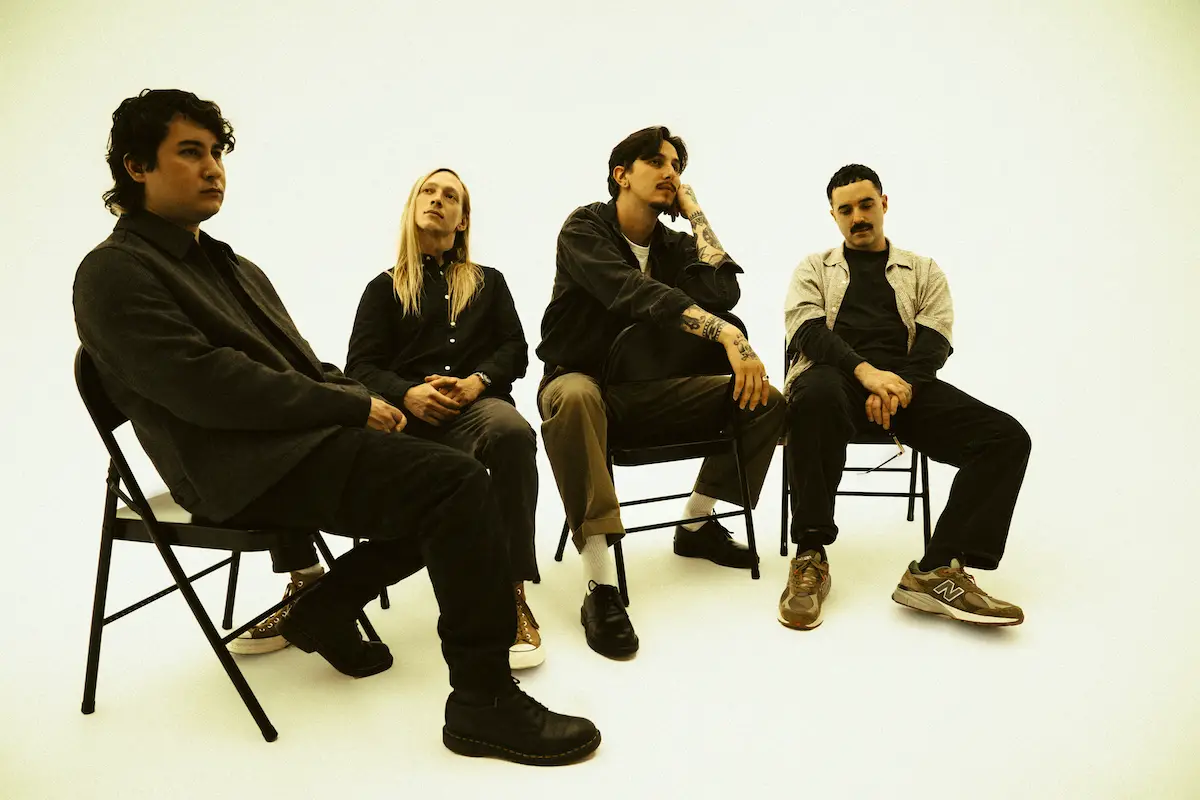 SO YOUR MENTAL HEALTH IS THE BEST IT'S EVER BEEN – THAT'S SUCH AN AWESOME THING TO HEAR! HOW HAS THE CREATIVE PROCESS FOR THIS ALBUM BEEN DIFFERENT BECAUSE OF THAT? DID YOU FEEL LIKE EVERYTHING CAME EASIER OR MORE NATURALLY?
Patrick Miranda: You know what's funny? It actually was more difficult! When you're sad for a really long time, and that's all you ever think about and that's all you ever know, it's almost easier to talk about that, because you have so much to draw from. Although there were times that I struggled to write on previous records, I knew that I was just going to write about my feelings, and I'd be able to come out with something that sounded good. This time around, it was certainly more challenging. A lot of the songs that were harder to write were the ones where I was trying to deeply connect and find that element of emotional value. I don't know necessarily why that is, because some songs were easier than others. As a whole, though, I did struggle a little bit on this record, but in ways that I didn't expect. The songs that were easiest to write were the ones that were the most different, and maybe that was just because there was no pressure, no preconceived notions about what they needed to be. It was truly just about getting to have fun with it and doing whatever I wanted. Whatever comes out of it is what comes out of it, which is cool.
I KNOW "LEAD PIPE" KIND OF TALKS ABOUT NOT LETTING YOUR MENTAL STRUGGLES DEFINE YOUR LIFE. WAS THIS A CONCLUSION YOU CAME TO IN THE MAKING OF THIS RECORD, OR HAS IT BEEN SOMETHING YOU CAME TO LEARN OVER THE YEARS?
Patrick Miranda: Yeah, it's something that I've that I've come to grapple with over time. I think "Lead Pipe" was just the first time that I put it into words. For the longest time, I just let my depression and my mental illnesses really take over who I am. I sort of felt like I was a victim to them, instead of showing agency for myself and proving I could overcome them. "Lead Pipe" was a turning point for me from a writing standpoint. I was able to be like, "Fuck this!" Not only am I going to get better, but I'm angry that I've even allowed myself to not get better for as long as I have. That's essentially me calling out all the things that I've ever done to let myself be put in those places, and I'm saying I'm not doing that anymore. I'm going to get better.
WAS THERE ANY FEAR WHEN YOU REALIZED YOU WANTED TO GO THE MORE OPTIMISTIC ROUTE, IN TERMS OF PUTTING THIS TYPE OF WORK OUT THERE INTO THE WORLD?
Patrick Miranda: Absolutely. There's always a little bit of fear when it comes to opening up and giving something new to the world that is different than what we've done before. I think that a lot of people who are fans of this band expect a certain thing, they expect a certain sound, they expect a certain emotion, tone, energy, or whatever it might be. We definitely were a little nervous about what the reaction would look like since we were putting out stuff that was so different. But at the end of the day, we chose specifically not to pander to anybody when we were writing this record, because we didn't want anyone to have preconceived notions about what Movements has to be. We get to decide what we make, what we create, and what we put out there. As long as we're happy with it and we're excited about it, we're doing it because it's authentic and genuine to us. That's what's most important. Even if someone says, "I don't connect with this, because it's not what I expect from this band," it's fine. It's okay. You don't have to listen, you don't have to like everything that we do. At the end of the day, the most important thing is that we like what we do, and we're going to continue to do that.
IT MUST HAVE BEEN SO FREEING TO WRITE ABOUT WHATEVER CAME TO MIND, OUTSIDE OF ALL THE HEAVY EMOTIONAL TOPICS YOUR MUSIC IS USUALLY ASSOCIATED WITH. DID YOU EVER FEEL TRAPPED BY BEING PERCEIVED AS THE BAND THAT WRITES ALL THESE DEEP AND INTENSE SONGS ALL THE TIME?
Patrick Miranda: Yeah, I do feel that way. Trapped might be a weird way to describe it, but it is hard. I think that on No Good Left To Give, there was that sort of pressure to identify and connect on the same level that Feel Something, our first record, did with people. Because of that, there were times when I was writing lyrics for No Good Left To Give that I didn't write as honestly as I could have, or I tried too hard to pander to that. I ended up not being as proud of certain parts of that record as I could have been. With this record, that was very much on my mind. I was making sure that I was actively avoiding those things, and not trying to connect with anybody for any certain reason. Instead, I'd only write about what I wanted to write about at that moment.
OF THE 10 SONGS ON THE ALBUM, WHICH SONG DO YOU THINK BEST REPRESENTS THE ENERGY AND ESSENCE OF RUCKUS!?
Patrick Miranda: I think that "I Hope You Choke!" is probably the song for me that really invokes all of what RUCKUS! means and what RUCKUS! is. It's noisy, it's loud, it's in your face, it's youthful, it's got a fun energy to it. "I Hope You Choke!" has all of those things. We have this children's choir sort of chanting, but you get a juxtaposition of this really fun, light-sounding track, that then juxtaposes the lyrics literally saying, "I hope you choke." It's certainly the angriest song I've ever written. But again, I'm angry at the world around me, and that's sort of my song where I'm directly talking about those sorts of things. That song is the perfect combination of everything: the energy, the life, the youthfulness, the fun, and the message is there. I just think it's a good song. I think it's a great song.
MY FAVOURITE SONG ON THE ALBUM IS ACTUALLY "I HOPE YOU CHOKE!" WHICH IS PRETTY COOL! WHAT WAS IT LIKE CONCEPTUALIZING AND MAKING THAT SONG?
Patrick Miranda: That was a really, really fun song to write when we were demoing it out. It sounded a little bit different than it does now. It was sped up like Nightcore remixes. It vibed like Dance Dance Revolution. I was getting those vibes from the demo, and I thought it was really cool. I wanted to expand on it, but I knew that I wanted it to have a chanty aspect. That's something that we've never done until this record. That song was what sparked it on this record. Originally on the demo, instead of the first yell being "Choke," it was literally just a big group of people yelling, "Hey," which is so corny and lame. At the same time, we kind of love it, you know? As I continued to write the song, and as it developed into what it is, I realized it needed to have more substance than just a cheesy "Hey," so that's when we restructured it a little bit. We turned that chanty thing into the actual chorus and sang, "I hope you choke."
That song could be directed towards anything, really, but I think what inspired it was very much what was going on in the world. I wrote that song around the time Roe v. Wade was happening. The Internet was just a fucking cesspool of the most misogynistic, racist shit ever. I couldn't believe that. I would be scrolling on TikTok, or any sort of social media, and a random video or post would come up. Without a fucking doubt, as soon as you open the comments, there's somebody fighting somebody else and spewing something bigoted or just disgusting bullshit. It was everywhere you turned. There was nothing but negative, horrible, horrible shit being said on the Internet. Obviously, that's still true right now. That's not new, and that's not going to change. You can pretty much go on any post today and see some fucking idiot in the comments being shitty, but at that time, I was feeling so angry about all of those things, that when it came to seeing that shit on the internet, I literally was thinking to myself, "I fucking hate these people, and I just hope they choke." That's where I came from.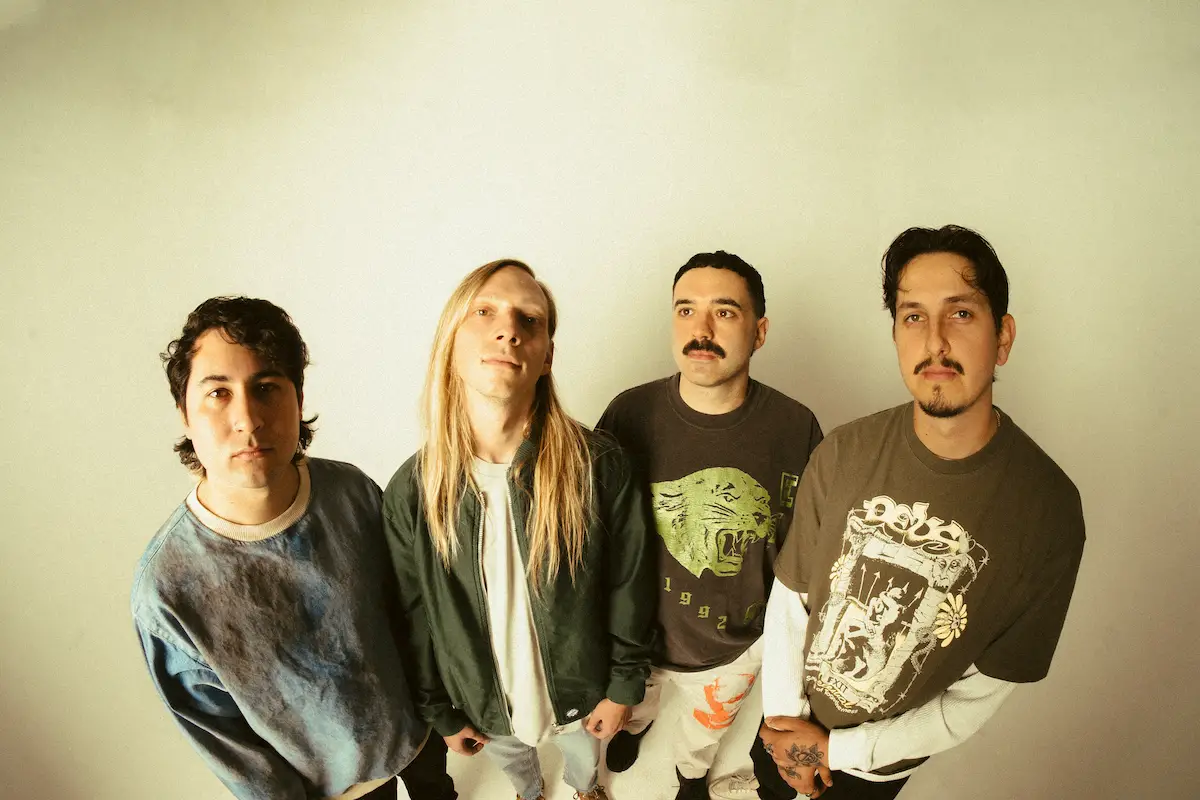 HEARING THAT MAKES ME FEEL THAT RUCKUS! IS A REALLY FITTING NAME FOR THE ALBUM – THERE ARE SO MANY INFLUENCES, SOUNDS, EMOTIONS, AND ENERGIES. WAS THERE A SPECIFIC GOAL OR IDEA YOU HAD IN MIND WHEN YOU WENT INTO MAKING THE RECORD, OR WAS THE PLAN TO JUST THROW PAINT AT THE WALL AND SEE WHAT STUCK?
Patrick Miranda: It was quite literally the latter. We were just seeing what we could come up with, and whatever stuck, stuck. There were certainly some things that we tried that were not good and ended up not making the record. There were a lot of things that we did try that were completely out of our realm of comfortability, and we then were just like, "Fuck it, this is cool. Let's just roll with it. Let's see what happens." It was a fun learning experience to see what works and what doesn't work as far as the audience is concerned.
I'm always surprised at which songs end up being the most popular song on the record. It's usually not the one that we expect to be the most popular song, with maybe the exception of "Daylily" on Feel Something. We knew that was the song of that record. But, we aren't really sure what the song or the songs of this record are going to be. In my opinion, they could all be hits, but only time will tell. We're going to use it as a learning experience and an experiment and see what happens. Then we can use that and apply it to whatever we decide to make in the future. Even if the songs that we don't expect to pop off, pop off, we're still always going to only write and only do what we want to do, though it might not be something we want to continue to explore. Even if there was a song that really blew up, if we didn't want to continue that sound, then we wouldn't.
THIS DEFINITELY ISN'T THE FIRST TIME YOU WORKED WITH WILL YIP EITHER; I THINK YOU EVEN CALLED HIM THE FIFTH MEMBER OF THE BAND. WHAT'S IT LIKE WORKING WITH HIM NOW COMPARED TO THEN? HAVE YOU DEVELOPED A CERTAIN DYNAMIC WITH EACH OTHER HAVING DONE SO MUCH TOGETHER OVER THE YEARS?
Patrick Miranda: Yes, 100%. The fact that we got to do it from the ground up with Will was such a huge aspect of writing this record, as I mentioned earlier in the interview. In the past, we've taken a handful of songs. For No Good Left To Give, I think we wrote 10 full songs, and like, eight halves of songs. We basically had 18 songs to work with, which we then took to Will, who narrowed it down to which ones he thought were the strongest. Every single time we did that, Will would have these incredible ideas as soon as he heard something, so we'd combine things, change this, and change that. Every single time that he would have an idea, we would all be like, "Wow, that's a great idea. How come we didn't think of that?" That was what really inspired us to start writing with him from the jump. When we wrote "Cherry Thrill," which was the first step outside of our comfort zone, it was just a random single that we wanted to experiment with. "Cherry Thrill" was the first time that we wrote a song with Will from the beginning, and we were like, "Yo, this was really sick, we should continue to do this." That started the writing process for this record.
It's true, we do call him the fifth member of this band, because without Will involved, this band would not be the same. Our dynamic with him is so special. He just feels like one of our brothers, and we work so well together. We always create the best content, if you want to call it that. We always come out with the best stuff when it's the five of us all together. Moving forward, we would probably consider working with other producers down the line, but Will would always be involved in some way. Even if we wanted to try working with another producer, Will would still be there the whole time writing with us, and he'll probably co-produce the record. We don't even know if we're ever going to do that. It's still very much up in the air. We just love him a lot. He's truly one of our best friends. I think that for as long as this band is creating music, Will's going to be a huge part of that.
WHAT WAS THE BEST MEMORY YOU MADE THROUGH THIS ALBUM?
Patrick Miranda: Sitting down at the end of it all and playing it back. We had some meetings at the end of the writing process where we were essentially looking to hire new management. We had some meetings with new managers right at the tail-end of recording. We were showing them the record, including some people who I've looked up to for such a long time. Seeing their faces when they heard the record and looking around at everybody thinking, "This is sick, there's something here." Seeing some people who I would've never expected to see fuck with our music like that was such a neat experience. It was just so, so cool to be validated in that sense, where these people who I look up to are appreciating what we've created. That was really special to me.
YOU'RE ALSO GEARING UP FOR TOUR WITH MANNEQUIN PUSSY, SOFTCULT, AND HEART TO GOLD, WHICH IS SO EXCITING! WHAT SONG ARE YOU LOOKING FORWARD TO PLAYING LIVE MOST?
Patrick Miranda: "I Hope You Choke!" honestly. I think I'm just the most excited about that song in general. I think it's gonna be a really, really, good live song because the energy and participation aspect is really strong.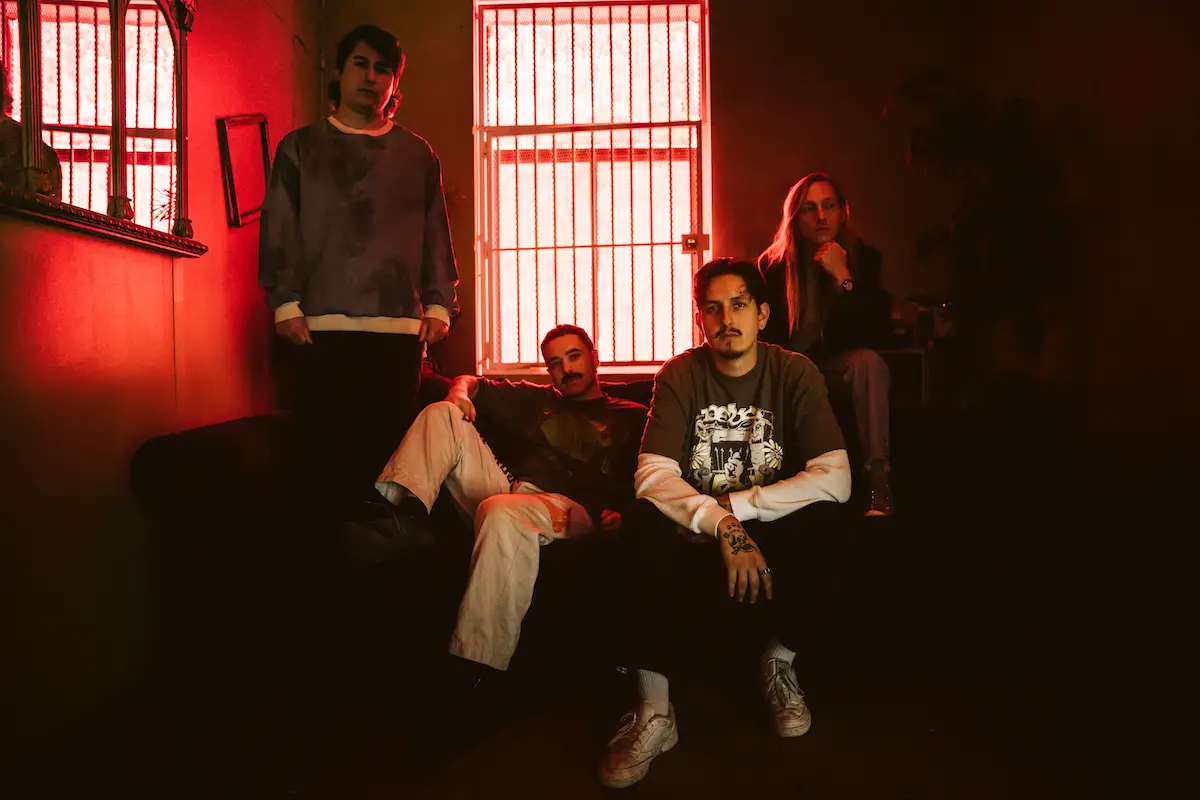 AND, WHAT'S SOMETHING UNEXPECTED THAT YOU LEARNED OR DISCOVERED, ABOUT EACH OTHER OR YOUR WORK, FROM RUCKUS!?
Patrick Miranda: That's a good question. I think we just learned that we all wanted to do something more than what we've done in the past. We were afraid that the other members were going to be like, "No, we can't do that!" When it came to us doing and trying all these different things and sounds, I feel like there was a bit of hesitation, because we were nervous that somebody else would think it sucked. But, everybody was on board! It was sick. One person would push the needle even further and we'd all be like, "Oh fuck, we're doing this!" That just started a chain reaction and ended up becoming the record, where we have stuff that's the furthest outside our comfort zone that we've ever gone and stuff that stays within our comfort zone, but is expanded upon. We just learned that we all really wanted to do more. Now that the doors are open, who knows what's gonna happen next?
— —
— — — —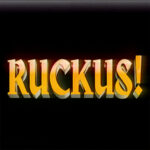 © Anthony Purcella
:: Stream Movements ::
---