Life, death, and everything in between, Kalbells implement gorgeous electronics and indie-pop melodies on the Mothertime EP to make a hypnotically alluring, personal experience.
Stream: 'Mothertime' – Kalbells
---
The artistry of Kalmia Traver shouldn't be understated. After years with the band Rubblebucket, Traver embarked on a solo outing under the moniker Kalbells. In 2017 fans witnessed the fruits of her labor with Ten Flowers. It was a departure from the Rubblebucket formula, cementing Kalbells as a project to look out for, Traver seemingly inimitable and a fervent new voice in the indie-pop sphere.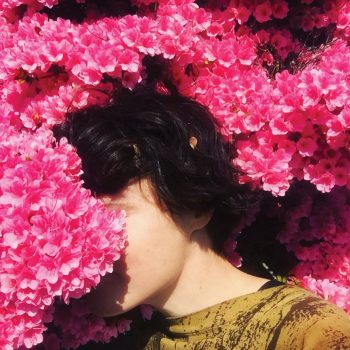 2020 sees the return of Kalbells and Traver, this time bringing a shorter collection of songs on the Mothertime EP. However, though only four songs, each is rife with immense amounts of sincerity and beauty, no song containing any less than Traver's full heart. The wistful quality on Ten Flowers is replaced on Mothertime, hypnotic dreamscapes with almost tangible soundwaves taking the lead.
The EP begins with "Mothertime," an introduction that wastes no time in taking its listeners to cosmic heights. The fluttering synths create start light—one need only close their eyes to see the images start popping by. As Traver begins her vocals, her dulcet quality acts as a perfect layer to attach, and when joined with the spurts of flute and additional electronics, a harmonious onrush of a celestial quality occurs.
Watch: "Mothertime" – Kalbells
With "Cool and Bendable," a permanent glimmer is present, a gleaming blanket that adorns the song. It's a soft start, one that has Traver lull listeners into a false sense of stillness, but as the halfway point of the track comes around, she pauses, the melody stuck in time. The stillness erupts, an outpour of electronics, synths, and vocals that all coalesce into an intoxicating sensation of pure bliss. It's anthemic, it's visceral, and it's proof that being tricked isn't always such a bad thing.
Watch: "Cool and Bendable" – Kalbells
"Precipice" pulls no strings on the stillness, this time providing a relaxed atmosphere of stellar drum kicks and mesmerizing synths. It's a soothing ride from start to finish, a song that one will be hard-pressed not to daydream with. At the track's end, her signature saxophone makes a cameo, distorting some of the song's layers and creating a phantasmagoria of a heavenly quality.
Xylophone stands out with "Tremble," adding a tingly effect that, when paired with the rotating synths, makes for a smile-inducing listening experience. Like with "Precipice," a presence of psychedelia makes itself apparent as the song continues, only adding to the dreamscape listeners are exploring. As the EP closer, it seemed only right to end the journey with a saxophone solo, and Traver delivers. It's a peaceful end, one that gently wafts listeners back down with a warm embrace.
Kalbells and serotonin are one in the same, and each song on Mothertime possess a unique quality to it that can't help but leave listeners with pure delight in their heart. Traver has once again shown just how powerful her artistry is, her music prowess something to be admired. Any one person looking for a quick escape, Kalbells provides it with Mothertime, and it's a journey that will be on a constant repeat for months on end.
— —
— — — —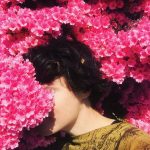 ? © Kalbells
Mothertime
an EP by Kalbells
---