Every Friday, Atwood Magazine's staff share what they've been listening to that week – a song, an album, an artist – whatever's been having an impact on them, in the moment. Here's this week's weekly roundup!
— — — —
— —
:: Ralph ::
I love Spotify's "Discover Weekly" playlist, specially curated for me based on what I've been listening to. It's incredibly reliable, and through it, I've found more than a handful of artists to frequent my playlists. Last week, the playlist gifted me with RALPH, whose music is addictingly upbeat.
"Cold To The Touch" is the first song I heard. It's an ode to loving the single life and lyrically speaks of leading someone on. The self-power anthem is written over synth lines reminiscent of the danceability of track by The 1975 or early Walk The Moon. It's a step past mainstream pop, but not so niche to be categorized as "indie" or "alternative." While listening, it's impossible to sit still. Time after time, I've noticed myself tapping my foot or bopping my head. While writing this, I'm sitting in a coffee house, playing the song, and having an incredibly difficult time restraining myself from a public dance break. The song is undeniably energizing, and holds an air of self-care and self-empowerment.
Continuing into RALPH's repertoire, it's clear the song isn't a one hit wonder. Her production quality, lyrical design and vocal abilities are unwavering. "Something More" is a relatable ode to being young and in love, with lyrics "Is there something more, is there something better? And will I find it if I leave you behind? At 20-something, feels like losing forever, and I'm too scared to close my eyes."
Throughout RALPH's music is a sense of understanding, a relatability framed in completely contagious melodies. It's not difficult to see incredible potential, and wonder why her music isn't among the top names in pop. It stands out as something more than what we hear on the radio, something a little more real, and utterly enjoyable for a variety of rare reasons.
---
:: "The Best You Had" – Nina Nesbitt ::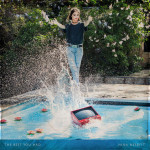 What starts as a melancholy piano tune turns into a beat-driven anthem for the broken heart. "The Best You Had," by Nina Nesbitt is a song that will fill your soul and build your confidence. It's all about knowing that what you had with someone was so real and so unique that there is no way they could have anything that special, that powerful, with anyone else. Sure it may be easier. Maybe they are even happier with this new person, but the passion you held isn't there. Her falsettos set a tone amongst the slow but building beats allowing you to fully immerse yourself in the music. The music perfectly breaks down between the verses and the chorus's telling of the story, and then solidifying the message that is the title. Nina Nesbitt beautifully articulates, through her vocals and lyrics, that even though her ex has moved on – "Maybe it's ok, cause I'm still the best you had."
---
:: Francis and the Lights ::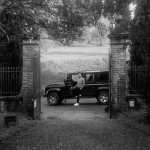 Sadly, I haven't had the ability to listen to a lot lately because I typically digest all of my music in the car. However, my aux port has officially died so I've been listening to a weird mix of old CDs. But, I will say, in the time I've had to listen to music around campus, I've been revisiting Francis and the Lights. He has such a great collection of tunes and I so wish people would branch out from the singles he has with Chance the Rapper and Bon Iver. While both of these singles are great, they're only a taste of what he has to offer. My personal favorites have been "See Her Out (That's Just Life)" and "Comeback." He has this great ability to paint a picture for listeners and I just always feel energized when listening to him. Definitely makes me want to dance.
---
:: "Entitlement Crew" – The Hold Steady ::

I was totally prepared for The Hold Steady to never put out another song for a very long time. Craig Finn has seemed to have shifted his focus to his solo career, and it seemed that maybe the Greatest Bar Band in America would be taking some time off from recording. I didn't think the band was over. I figured they'd keep doing short residencies and quick tours here and there, like this weekend's "Massive Nights" run at the Brooklyn Bowl. I was incredibly excited earlier this week to wake up to a Bandcamp link with two new Hold Steady songs. "Entitlement Crew" and "A Snake in the Shower" capture the sound of The Hold Steady perfectly. The band's first release as a 6-piece act, I'm thankful to have been a Hold Steady fan for a while now, and I'm listening to more nuances of the songs rather than just Finn's lyrics. The extra guitars help build this into Replacements-flavored power-pop, and Franz Nicolay's piano is always welcomed back. Tad Kubler also leans into influences like Cheap Trick and Kiss for some hyper-positive shredding. Finn is just as wordy as ever, singing about booze, partying, and punk rock with a smattering Catholicism. "Tequila take-off and Tecate landing" is sure to become a fan-favorite, and I'm excited to share in some sloppy sing-alongs to these two songs.
---
:: "Cold Nights" – QTY ::

Okay, so I know this song was only officially released today but I've had it playing in the back of my mind since January when I first saw QTY perform it live when they opened for The Lilys at Bowery Ballroom. My love for this band is no secret, and I think in "Cold Nights" you can understand exactly why I think they're so incredible. The lyrics are great, as per usual, ("You've got a tendency to believe in me after everybody else gives up" has to be one of my favourite lines ever) and the guitar solo at the end is a perfect release of tension. Playful moments in their delivery of lines like "I always wondered how the hell anyone noticed we were missing" show us just how genuine the band is. It's impossible for me to listen to this song without smiling from ear to ear. I've seen them perform it live a few times since January, and this is the song in the set where they really bare it all onstage, and it's beautiful to see. This song is the pinnacle of everything great about QTY, it celebrates their friendship, their music, and is just so spectacularly produced. The backing vocals before the outro take it to another level. Also, what a fantastic last single to release one week before their debut album drops and the day their first US headline tour starts.  "Cold Nights" is a great example of how QTY manage to put their own fingerprint on rock music, and it's a song which deserves to be celebrated and listened to very loudly while you're surrounded by the people you love the most in the world. It's my favourite song ever.
---
:: "Oi Oi Oi (Megamix)" – Boys Noize ::
Alex Killian, Foster City, California

X.This week I rediscovered Boys Noize through his "Oi Oi Oi – Mega Mix" ten year anniversary track, released late September. As 15 minutes of his 14-track debut album, Oi Oi Oi, it's blended together beautifully from beginning to end. As a standalone track, it expertly showcases Boys Noize's very industrial yet astonishingly versatile production style. Coming in hard with "& Down," we're blended into something a bit more groovy once we reach "Let's Buy Happiness." The mega mix emphasizes the overall flow of the album from start to finish, along with Boys Noize's mixing skills in general. Now ten years old, it's clear that Oi Oi Oi was an impressive debut LP and continues to hold its relevance and appeal. For anyone intrigued by techno or industrial house, "Oi Oi Oi – Mega Mix" is a great place to start. Congrats to Boys Noize on ten years!
---
:: Who Built the Moon? – Noel Gallagher's High Flying Birds ::
As my obsession with the younger Gallagher finally begins to fade, I'm given a whole new crop to pick from with Noel Gallagher's latest release, Who Built the Moon? I'm struggling to assert myself to one opinion in my critique of the album. On one listen it's a new, edgy and refreshing sound, but on another listen it could be too edgy. With each listen brings a new perspective, as evident in its mixed reviews across other publications. Some admire his attempts at creative experimentation, while others condemn it as a cheap trick. Personally, the album has been an entertaining soundtrack to my week and I wouldn't be as quick to fault it as others. There are definitely at least a few moments of ingenuity there.
— — — —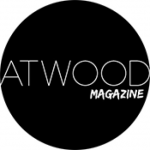 ---
:: This Week's Features ::