King Neptune's bold, brash and infectiously catchy new single "Let's Not Talk About You" captures the quintessential horrible first date experience.
— —
We've all had a horrible first date experience: The self-consumed, the over-reaching, the immature; we've all wondered, a little too early on in the night, if we've wasted our time. First impressions are everything, and they are all-important when it comes to courtship – which is why King Neptune's new song, "Let's Not Talk About You," rings particularly near and dear. A bold, brash and infectiously catchy song about a terrible first date experience, "Let's Not Talk About You" speaks largely to the deterioration of communication in the modern era of courtship. Is anyone listening anymore?
Do I make you sing?
While you're loving yourself like a diamond ring
You leave me no choice
But to tune you out like an AM radio source
You're like a cheap perfume
Selling yourself like a top shelf bottle of booze
But you're watered down
Paying some sucker just to pour you out.
"Let's Not Talk About You" – King Neptune
[soundcloud url="https://api.soundcloud.com/tracks/329033048?secret_token=s-ZRnNW" params="color=ff5500&auto_play=true&hide_related=false&show_comments=true&show_user=true&show_reposts=false" width="100%" height="166″ iframe="true" /]
---
Atwood Magazine is proud to be premiering "Let's Not Talk About You," the sophomore single off King Neptune's upcoming Get Lost Among The Flowers EP. The New York band fronted by Ian Kenny rushes out of the gates with a wily lead guitar and classically rock progression in a song that almost too easily captures the state of dating in 2017. There's far too many apps geared toward matching you with others – and with so much of these initial interactions seeming impersonal and choreographed, the entire ritual feels disingenuous.
But more to the point, dating in the 21st Century means wading through more than your fair share of rotten eggs. If you're lucky enough to find someone you click with, then you've got it made.
King Neptune, as it turns out, does not have it made – not on this date, at least.
And you don't know a thing
About me babe
Cause I can't get a word in.
Oo oo let's not talk about you
Cause I I I's all I'm hearing tonight
Oo oo let's not talk about you
First you're selfish,
Then I say goodbye.
"'Let's Not Talk About You' is a tune I wrote about every shitty first date I had ever been on," remarks Ian Kenny. "It's inspired by the Pixies, but hits like a summer pop song." You got that right. King Neptune blends indie pop and alternative rock sounds to forge an incredibly timely crossover; his big voice recalls the likes of Train, yet his instrumentation speaks more to Modest Mouse or Dawes.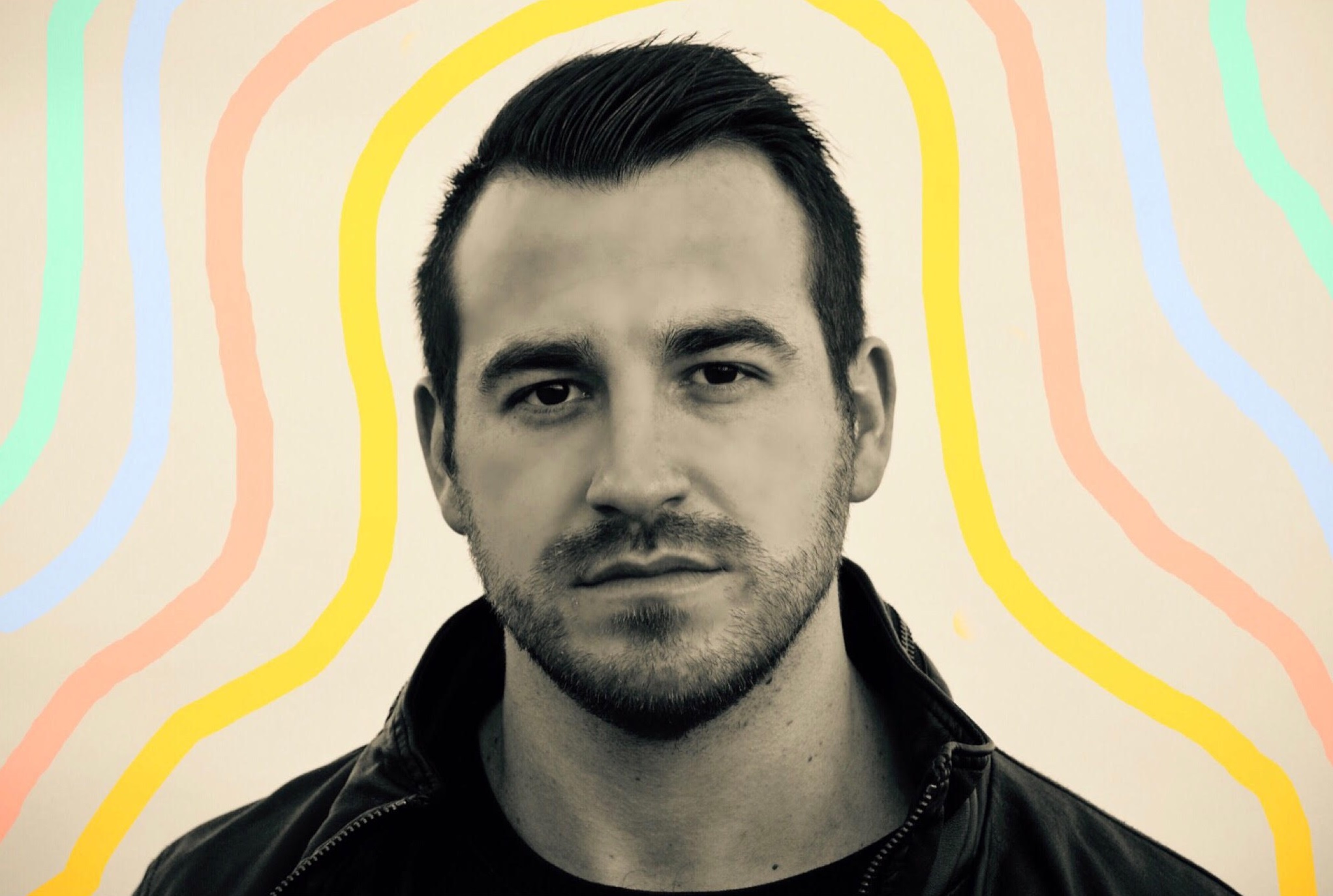 But oh, that voice. King Neptune's dry sarcasm rips like a knife into the heart of modern dating issues, the main one being the obvious fact that far too many matches are indeed false positives. We're not being catfished; it's just that, thanks to years of digital self-marketing via Myspace, Facebook and other social media platforms, everyone seems to be a spin doctor: You can paint yourself in the best light, knowing exactly what to say over text, and still be a total flub in real life.
Such is the premise for "Let's Not Talk About You," whose very name evokes the insincerity of the moment. Dating is supposed to be about connection, yet all King Neptune can feel is antipathy – utter disconnect.
Can't stomach your taste
You're playing your phone
and taking pictures of your face
I'm a little sick
Of talking to myself
Cause baby you're not hearing shit
You're like a plastic beach
You want to be the summer
but baby you're just cold and bleak
So I'm leaving now
Just another new thing to complain about.
Ian Kenny's lyrical jabs are a fresh approach for King Neptune, who've never been quite so biting with past criticisms. "I took a new approach to writing the lyrics by being a little bit more tongue and cheek than usual, and I think it really caters to the overall message of how brutal this digital dating age is," he explains. "[I'm] proud of this tune and the color it brings to the batch of songs in the King Neptune tank." A banger, a bop, and whatever other slang the kids are saying these days, "Let's Not Talk About You" speaks to the zeitgeist of fed-up singles looking for gold, and only finding pyrite.
Feel free to share your own dating frustrations in the comment box below. Has this terrible experience happened to you? If so, we can't wait to hear it!
But more importantly, stream King Neptune's "Let's Not Talk About You," exclusively on Atwood Magazine! The Get Lost Among the Flowers EP is out August 4, 2017.
— — — —
:: Listen to King Neptune ::