Every Friday, Atwood Magazine's staff share what they've been listening to that week – a song, an album, an artist – whatever's been having an impact on them, in the moment.
This week's weekly roundup features music by Wild Nothing & Hatchie, Mightmare, Holly Macve & Lana Del Rey, The 1975, Eminem, Brother Bird, Serena Ittoo, Will Joseph Cook, Hey Lenny, Iration, Rum Jungle, Ali Coyle, Jamie Hannah, Harumi, and Magnus Ferrell!
•• •• •• ••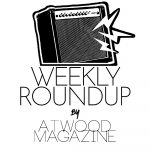 :: "Headlights On" – Wild Nothing ::
Evolution seems to be the name of the game these days with Wild Nothing, the ever-shifting group led by Jack Tatum. After all, Wild Nothing has revived up from lo-fi bedroom rock to a retro-leaning synth pop-meets-rock outfit over the years, doing so in impressive fashion.
Wild Nothing have long been indie darlings, opening for the likes of tastemaking acts like Local Natives & headlining venues from coast to coast.
Tatum's latest LP, Hold, showcases that evolution more than ever, blending characteristic touches of the "old" Wild Nothing with the new. "Headlights On" is a fittingly named, twilight-twinged track that showcases Tatum's growth & his skill at self-producing this new record once more (his first self-produced effort since his debut).
He's far from alone, though: Tatum's latest edition of Wild Nothing hits Brooklyn's Music Hall of Williamsburg this weekend, and fans would do well to catch the genre-blurring outfit in a live setting.
:: "Killer Killer" – Mightmare ::
A visceral, emotionally charged alt-rock eruption from our rawest, innermost human depths, "Killer Killer" is a rousing reckoning and an impassioned warning all at once. Heed the call: You can never stop runnin'. Released October 16 via Kill Rock Stars, Mightmare's second song of the year (following June's standalone single "Can't Get What I Want") soars with feverish emotion and dynamic, dramatic strength as the Toronto band – comprised Blake Tallent, River Shook, Ash Lopez, and Ethan Standard – express our shared need to check ourselves on a constant, daily basis.
Time is no friend of mine
Killer on the loose on the inside
Am I losin' my, am I losin' my mind
It's my fault after all
I'm gonna be gunnin' for you
Killer, killer comin'
You can never stop runnin', ooh ooh
You can never stop, you can never…
"There's this thing that exists in all of us that wants to police other people, what they say, how they dress, who their friends are, where they go," Mightmare's River Shook tells Atwood Magazine. "It's the same thing that wants to see someone pulled over when they cut us off in traffic or be punished in some way when they do something we don't like or we disagree with. It's your inner cop and you can't just kill it once – you have to kill it every day."
Hands of fate turned cold and hard
Hypno state on a dying star
Heaven doesn't know who you
Even are ah ah ah
The way I interpret this song, we are the "Killer Killer" – and only we have the power to squash our inner Karens. Best to take this song as a reminder that we all have a bad side to ourselves – an inner monologue that says the wrong thing and wants us to do the wrong things. Staying ahead and above that part of ourselves is a chore, yes, but it's also a responsibility – both to ourselves and to those around us. Build and empower; don't break down and destroy. Kill that inner killer and join Mightmare in making this world a better place – for all of our sakes.
I'm gonna be gunnin' for you
Killer, killer comin'
You can never stop runnin', ooh ooh
You can never stop, you can never…
::  "Suburban House" – Holly Macve, Lana Del Rey ::
Sofia Sar, San Francisco, CA
No matter the time of year there is always a Lana Del Rey song for the season and the subtle nuances that exist in between. The alt-pop artist's year-round brand melancholia reflects the ebbs and flows of love that constantly persist. Now, as autumn leaves continue to fall, "Suburban House" offers a warm, yet somber setting for shelter as winter approaches.
Irish folk singer Holly Macve's dreamy ballad features Del Rey in what feels like the perfect melodic pairing. Both nostalgic for an era they never lived in, Macve and Del Rey take the idea of the "suburban home"—once the dream conclusion to the American courtship—and re-paint it as nothing more than the fantasy it is. Besides being outdated and unrealistic, the "suburban house" is just a vision lacking the complexities of the couple living under its roof and the walls needed to support broken individuals: "No white picket fence is gonna save me now."
Macve and Del Rey effortlessly complement each other's forms of heartache and despair. Chronicling small moments and brief interactions of everyday life, they discover the weight of the mundane: "It only takes one…week…look…turn." What seems simple, soon becomes complicated, and what appears minor, transforms into everything. Over the soft contemporary piano, they accept that "Love comes and goes" just as the seasons do.
:: At Their Very Best: Live from Madison Square Garden – The 1975 ::
This band is still at their very best. As an unabashedly biased longtime listener (and former attendee of this Madison Square Garden concert), this setlist, recording, and performance is perfect.
Sure, "Consumption" might be a little confusing — and the recording obviously excludes the shock/horror of seeing Matty Healy eat raw meat on stage — but for The 1975 fans, each concert is a curated story. It's a nod to past eras and the band's ever-changing optics in the media. It's silly yet heartfelt and sincere, a line Healy walks throughout his career.
A personal favorite off At Their Very Best is "I Always Wanna Die (Sometimes)." The live recording of this A Brief Inquiry into Online Relationships track truly captures the song's emotional weight. The rawness of Healy's voice complements the meaning behind each lyric. I just wish I could see it live again.
:: The Marshall Mathers LP 2 (Expanded Edition) – Eminem ::
I've done a fair amount lately to honor the 10th anniversary of my senior fall of college. I attended a Janelle Monae concert on Lansdowne St. in Boston, just like I did in October 2013 (at a different venue this time, though– House of Blues vs. MGM Music Hall). I caught a Halloween screening of Psycho at the Somerville Theatre, just down the block from where I took a class on Alfred Hitchcock's movies at Tufts that fall semester. And a decade after purchasing The Marshall Mathers LP 2 by Eminem on its first day out (I was a bit of a holdout in terms of continuing to buy CDs), I couldn't resist the urge to throw on the recently-released expanded edition of the same album (although sensibly sticking to Spotify this time).
My positive feelings towards this album remain largely unchanged from when I first reviewed it for The Tufts Daily in 2013. Although a few tracks overlong, "The Marshall Mathers LP 2 still emerges as one of the most satisfying entries in this iconic emcee's catalog" and "his versatility as a rapper remains as singular as ever." So many tracks here – "The Monster," "Berzerk," "Rap God," "Bad Guy" and "Headlights" among them – have endured over the years as among my favorite Eminem songs, and while it's a shame that he and Kendrick Lamar never formally recorded another duet together, that's all the more reason to savor the one glorious exception that appears on MMLP2: the mind-blowing collaboration, "Love Game." Plus, the expanded edition throws on a couple new tracks and several instrumentals, in case any of us Eminem-wannabe's want to try rapping over them ourselves (total amateur hour! But still).
When it first came out in 2013, this album was a major nostalgia project, tipping its cap to Eminem's early 2000's heyday left and right. Ten years later, The Marshall Mathers LP 2 evokes plenty of nostalgia for me and other Eminem fans in its own right. Senior year of college were some good times, yo! And for me, this is probably the album that encapsulates them the most.
:: "Nobody's Home" – Will Joseph Cook ::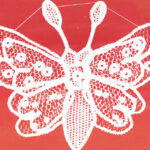 Will Joseph Cook's third EP Novella is comprised of fun musicality and witty lyricism. "Nobody's Home" starts with a catchy synth introduction and some French. Cook sings: "Merci, merci, au revoir / Rendezvous ave moi /J'aime faire du vélo jaune / Et danser dans le parc / No I don't speak French / Really wish I did." He starts off the song saying thank you and goodbye, along with a bit of nonsensical assertions such as "I like to ride a yellow bike and dance in the park."
Cook sets up the carefree and almost forgiving nature of the song in his introduction. The chorus goes on to sing, "So can we dance to the beat like there's nobody home? We don't need nothing more tonight." The song captures this essence of youth that is free from responsibility. Free from the bounds of the past and worries of the future.
For the 26-year-old English artist, Novella is about capturing this feeling and "Nobody's Home" is the perfect example. With intelligent production and songwriting, Cook is continuously carving out his lane and growth as an artist. Cook does a great job of establishing that connection with his listeners–one that is genuine, nonchalant, and even daring.
:: "something better" – Brother Bird ::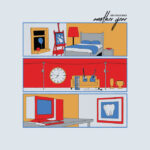 Caroline Glaser's Brother Bird has come back with the folky, indie pop equivalent of screams into the darkness. Written in the height of the COVID-19 pandemic and released earlier this week, "something better" aches with breathtakingly raw passion and visceral, vulnerable inner turmoil as the Nashville-based singer/songwriter dwells in a particularly painful space. Her inner churn comes out through enchantingly sweet melodies and cathartic, emotionally charged eruptions – all as she tries to convince herself that there is, in fact, a light at the end of this long tunnel of darkness.
been a weird couple weeks
broke down in my car outside a Dairy Queen
called my mom for advice
Said it just feels like no one cares anymore
Met some promoter he showed up late
spoke in circles
no apology
I give my time like an autograph
& I'm always out of ink
There's something better…
There's something better…
"I wrote this right before thanksgiving 2021," Glaser tells Atwood Magazine. "I was in a pretty dark place personally and career wise. Everything just felt sort of stagnant; not being able to tour really took a toll on me. The song has kind of a playful and satirical feel, but it definitely came from a grim place."
Another calendar year
Back with the family for the holiday
Everyones all grown up now and
I play with the food left on my dinner plate
Constantly searching my brain
For something impressive
I could say
I told them you had an almost break
But we're fine
TV is weird anyway
And there's something better
There's something
There's something better
"something better" is the intimate, exhilarating, and emotionally exhausted lead single off Brother Bird's forthcoming sophomore studio album another year, set for release March 8, 2024. Stay tuned for more to come as Glaser continues to share her innermost depths through songs that stir, stun, and soothe our weary hearts.
:: "Nature Foreseen" – Serena Ittoo ::
British singer/songwriter Serena Ittoo is here to remind you of your worth with her debut single, "Nature Foreseen." The stunning, contemplative new track touches on the feeling of inadequacy, particularly when it comes to love and how everything you're putting into the relationship, isn't being returned.
The artist shares, "It is so easy to lose ourselves and forget our worth when we love someone deeply, however in situations where they don't love you with an open heart freely, it can lead you to doubt everything good about yourself. It reminds us that we need to take ownership of loving ourselves and not rely on other people to do this for us."
The emotional, heartbreaking and empowering track is totally spellbinding, with Ittoo's soul-soaked vocals soaring dramatic strings, a profound piano melody and haunting backing vocals.
:: "Josephine Blvd." – Hey Lenny ::
They say that the '90s are making a comeback. While I've heard (and even reviewed) a fair amount of "grunge-pop" music recently, I've not seen or heard that much of my favorite '90s genre, Britpop, yet – that is, until I heard Hey Lenny's latest single. The Newcastle indie rock quartet evoke the stunning warmth, charm, and churn of Definitely Maybe-era Oasis on "Josephine Blvd.," their fourth career single since debuting this February. Following songs "The Clear," the eponymous "Hey Lenny!" (way to get that one out of the way, boys) and "Champagne x Strawberries," "Josephine Blvd." arrives this autumn as the band's most composed, yet nonetheless charged sonic eruption.
Don't waste my time
You might need me an alibi
Won't waste my time
You might sit pretty when you're high
And the city hears why your sad
And the people ignore what you need so bad
So don't waste away and make me feel better
So pack your bags your next stop,
Is Josephine Boulevard
One, two… HEY!
Comprised of Patrick Umadhay, Blake Murray, Zac Emery, and Tashi Gan Hunt, Hey Lenny met at uni last year and have been quickly finding their niche in the alternative world, blending buoyant, hooky melodies with dynamic guitar riffs and propulsive drumming all to great effect. Pooling influences from Britpop, early aughts indie rock and more contemporary bands, Hey Lenny hit hard and seem to always be having fun.
It's a big busy world
Away from your bed
But I'm someone to call
A shoulder to rest your head
And the city hears why you're sad
And the people ignore what you need so bad
So don't waste away and make me feel better
So pack your bags your next stop,
Is Josephine Boulevard
Rollicking, rowdy riffs and spirited, scaled-back and simple vocal lines prove a successful pairing on "Josephine Blvd." – a track written for one of the band member's sisters, who was moving to the city and feeling anxiety about it. "Don't waste away and make me feel better," they sing in encouraging tones: "So pack your bags, your next stop is Josephine Boulevard."
"This song was an amalgamation of inspiration from bands such as The Backseat Lovers, The Terry's, etc," Hey Lenny add.
Even setting our feelings about major cities and metropolises aside, "Josephine Blvd." is a catchy, uplifting shakermaker. What is likely to be the English band's last single of the year puts them on track to be an artist to watch in 2024 and beyond; we'll be paying special attention to these lads as they, definitely maybe, lead (or at the very least, help jumpstart) Britpop's 2020s revival.
:: "Daytrippin'" – Iration ::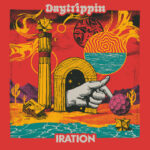 Back in September, when we were writing our staff profiles, I noted that one of the greatest payoffs of writing for Atwood was the thrill of getting to see several of the artists you had originally profiled and/or interviewed eventually perform live. "Soon, I'll be adding Iration at the House of Blues to that list, which I'm excited about," I mentioned. "They were one of the artists I'm most happy to have discovered through my work with Atwood."
And now… that has indeed happened! Three years after having first interviewed them in 2020, it was fantastic to finally catch them on the IRL Tour in Boston last week. They did songs from throughout their career at the show (notably the bombastic "Time Bomb" from the early 2010's), but their most recent album, Daytrippin', was the main focus of the tour, and they gave it a fantastic live treatment! As usual, seeing music done live makes listening to the corresponding studio songs sounds even better, so it's been a pleasure getting to stream Daytrippin' multiple times in the week since, with "IRL," "California Dreams," the title track and many more coming alive vividly in my mind with every listen. Thanks for a fantastic evening, guys!
:: Hold Me In The Water – Rum Jungle ::
Known for their surf rock meets alt pop, radiant anthems, Australian four-piece band, Rum Jungle have just released their new EP, Hold Me In The Water. While the new music sees the band heading in a slightly different direction to their previous releases, it's a direction that we are excited to see, with the band admitting that they've finally found their sound. Succeeding in their ultimate goal of not being boxed into any specific genre, Hold Me In The Water is a real mishmash of songs, with each one providing listeners with something totally unique, whether that be sonically, or through its individual narrative.
The guys touch on many topics within the EP, all fitting under the main umbrella of the everyday experiences of a band, the struggles they've faced and the hurdles they've overcome. They share, "These tunes are all unique with what they're about and some have some real introspective thoughts on dynamics in relationships whereas some others are truly just about having a good time."
Rum Jungle continues to welcome listeners into their quirky world, where celestial pop melodies, trippy guitars and easy breezy beats will whisk you away to a better place.
:: "Dreamkiller" – Ali Coyle ::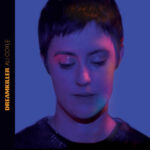 A warm, radiant, and sweetly soothing indie pop enchantment, Ali Coyle's latest single shines from the inside out. The American-Irish singer, songwriter, and multi-instrumentalist invites us to dwell in a space of introspection and empowerment on "Dreamkiller" as she sings what she calls "a love letter to your fears" – all those things that keep us from our best.
Everything is temporary
Wonder are we dead or alive?
A picnic in a cemetery
A funeral for the look in your eyes
Soaking in a lucid vision
Walking on a silver line
Hoping that my superstitions
Charge me up give me a sign
Charge me up give me a sign
"'Dreamkiller' is a metaphor for anything in life that is holding you back," Coyle tells Atwood Magazine. "The lyrics reflect the space that exists just before you overcome that feeling. There may be a part of yourself that wants to stay in the comfort of what once was. But if you choose not to move forward you can also become your own dreamkiller… It's about knowing in my heart what doesn't serve me, while basking in the comfort of keeping things the way they are, and my journey towards empowerment"
She hits an emotional climax in an evocative and impassioned chorus, directly addressing those dreamkillers and recognizing that she has the power to drag herself down, or boost herself up: Passing the blame doesn't get her anywhere, and it especially does nothing to move her forward in life.
Dreamkiller, you never leave my mind
Hold me back a little longer
I think it feels right
Drinking the elixir
Like I can blame it all on you
Dreamkiller
While external forces are always at play, we do have considerable control over our own destinies; we can choose to act on our dreams, or we can let them lie. The ultimate dreamkiller, then, is not outside, but within; so are we our own dreamkillers, or can we find the strength and self-empowerment to see our dreams through, and turn them into a reality?
Ali Coyle has not only delivered a beautiful four-minute serenade, but she's also given us plenty to think about as we go about our daily lives.
Wake up to the voice of reason
Before I let the meaning slip away
Can't give it up, but is it destiny baby?
Does it matter what you say?
Dreamkiller, you never leave my mind
Hold me back a little longer
My biggest fear is time
Drinking the elixir
I can blame it all on you
Dreamkiller
:: "Dragonfly" – Jamie Hannah ::
Dragonflies are dazzling, luminous creatures that stand out with a unique elegance. Their multi-colored wings make a bold statement. Jamie Hannah portrays that same radiant, fierceness with his single "Dragonfly." His poignant vocals gliding over piercing piano and shimmery clicks make the piece soar. It is only human to make mistakes, but sometimes we tend to beat ourselves up for our past errors. Hannah shows us we can leave that all behind and start fresh. He passionately sings, "Forgave my worst mistakes, that was the best thing that I could do." It is a much-needed reminder that our past does not have to define our future.
The video emits the bright quality of a dragonfly with its shiny disco ambiance. Showcasing the artist emotively singing by a piano we are hanging onto his every word. When he jumps into the Abba-esque chorus, the colorful, psychedelic backdrop and dancers in retro attire captivate the viewer.
Hannah is a British singer/songwriter with a truly impressive range. Inspired by talents such as Freddie Mercury and MIKA his music possesses that same vibrant, electricity. Pairing his classic opera training with his deep love for pop, his releases are so nuanced and complex. "Dragonfly" is a journey through self-discovery that has the same level of creative skill.
:: Harumi ::
In today's age of internet-tracking capabilities and the ability to virtually discover anything about musical artists or records regardless of time elapsed, I've become captivated by the mysterious self-titled psychedelic pop record released in 1968 by Harumi – a story not even the Nardwuars of the world have been able to crack.
You would think there would be more buzz about a young artist coming from Japan to New York to create a vibrant, uniquely psychedelic record in the late 60s – especially after learning the record was produced for Verve Records by the legendary Tom Wilson. Nothing about this story or record adds up, and that's what I find to be most fascinating; Harumi left the world of music as quickly as he entered it despite orchestrating an experimental record that teems with nostalgia, desire and love. Unique and fresh, tracks such as "Fire By the River" and "Hurry Up Now" feature Harumi's upbeat and soft vocals, a tad bit reminiscent of a psychedelic Marvin Gaye. If you're feeling extra adventurous, check out "Samurai Memories," a frantic 18 minute experience featuring Japanese spoken word vocals credited to Harumi and his family.
The rabbit-hole mystery of Harumi continues to live on, but I am grateful he left a small piece of his artistic mind for us to reckon with.
:: "Drinks on Me" – Magnus Ferrell ::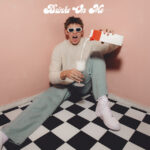 It's no surprise that talent begets talent, but I'll admit to being pleasantly shocked by newcomer Magnus Ferrell. The 19-year-old son of (my favorite) actor Will Ferrell has, over the past year, introduced himself as a bright new voice on the music scene, teasing a slow stream of catchy pop songs full of bustling beats and bright, buoyant melodies. Following 2022's songs "Love Drunk" and "Back in Place" and May's single "I Was a Fool," the brand new "Drinks on Me" is a bold, spirited pop song soaked in passion.
So much good poison in my system
You could break my bones
I'd keep moving to this groove
Feed my soul when I taste this rhythm
I can't stop when I got that in my view
No, I can't lie
Won't be here for life
But at least just for tonight
Released October 15, 2023, "Drinks on Me" is a 2020s party anthem. It's seductive, sleek, and rowdy all at the same time, with the younger Ferrell crafting an intoxicating, high energy invitation to join him for a night of rapturous delight:
Drinks on me
Drinks on me
I can't say I'll stay forever
But we'll spend the night together Love ain't free
But the drinks on me
Ferrell describes his song as encouragement for listeners "to raise their glasses, reminisce about their own college escapades, and perhaps even make a few new memories." One thing's for sure: This is absolutely making it onto our pre-rave playlists – and we'll be paying extra close attention to Ferrell's output over the months to come. Celebrate the good life with Magnus Ferrell – drinks on him!
— — — —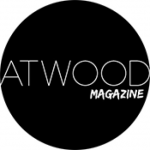 :: Weekly Roundup ::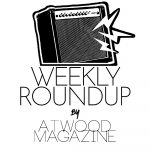 ---
:: This Week's Features ::
---